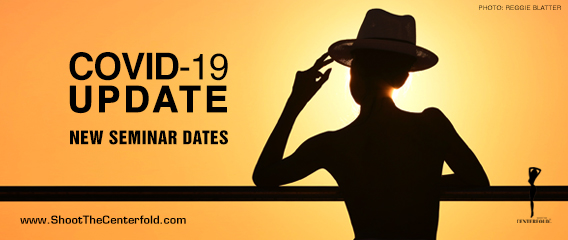 After a long and meticulous evaluation of the COVID-19 situation, which has stalled almost every industry imaginable, we have decided to postpone our July STC Miami 2020 Anniversary seminar, moving it to January 23-24, 2021. The decision was not an easy one and comes with guidance from the Dade-County health department, our camera and lighting sponsors who will participate in the seminar and attendees who have expressed concerns. We believe this is the right choice at this time for everyone, our attendees, models, industry specialists, staff and support crew. Our desire is always to provide you a safe seminar and a learning environment.
Additional Information clarifying the decision on the new seminar dates: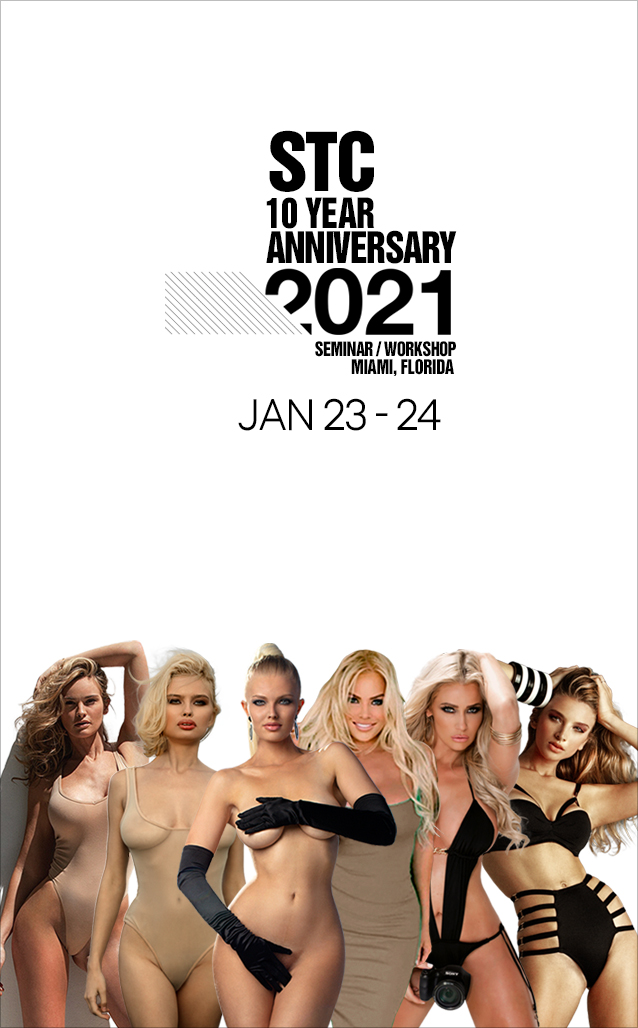 1: Here in Florida, we are currently on Phase 2 of opening Florida safely. It is moving along, but too slowly, to conduct a safe seminar environment. After consulting the health department of Dade-County and following the regulations, they have advised us to revise the seminar dates, moving it to a later time.
2: Another issue is that our Miami seminar draws many international attendees who would not be able to travel or to enter the US at this time due to current restrictions.
3: Also, many attendees have expressed wishes to postpone the seminar due to financial concerns because of COVID-19 limiting their budget for expenses like travel, hotel, etc., even though they have already purchased their seminar ticket or made their deposit. We heard you and took that into careful consideration as well.
4: Based on our past Miami seminar experiences with our attendees and beautiful models, everyone is very personable, so it may make it difficult to practice safe social distancing. Ok, maybe impossible would be a better word. 😉
5: Producing the STC Miami seminar takes roughly about six months. Numerous pieces of the puzzle will need to be put together once again and rescheduled before we can continue with a successful symposium and not feel ill-fated. This includes truckloads of lighting and photography gear that gets shipped to Miami from various locations and different sponsors. Some sponsors choose to drive their support team, causing possible weak links in the pre-production stages of the seminar. Here at STC, we don't leave anything to chance and there is no such thing as being without a Plan B or C.
6: What would the workshop be without caring models? It goes without saying that our beautiful ladies want you to stay healthy, so together, everyone will be able to produce gorgeous images.
In summary:
They say that a picture is worth a thousand words and that wise man would never risk anything when there is too much at stake. When we look at the overall picture and what the world has experienced in the past few months, our ultimate focus is everyone's safety, health and providing a worry-free seminar. We prefer to focus on things that matter even in times of uncertainty.
While Florida isn't ready for any safe mass gatherings, in the meanwhile, we are going to be focusing on virtual learning, "STC Photography Happy Hour." Where we will be sharing wisdom and discussing photography and other related topics, look for the announcement coming in the next ten days.
If you have already registered and placed a seminar deposit or paid a full seminar ticket, your investment will automatically be rolled for the new workshop dates, which are January 23-24, 2021. We also have extended the new "Early bird" signup date to August 31st in an understanding of everyone's financial situation.
All of us at STC send our best wishes to you and your family to be safe and remain in good health during this difficult time. We are in this together and together we will prevail.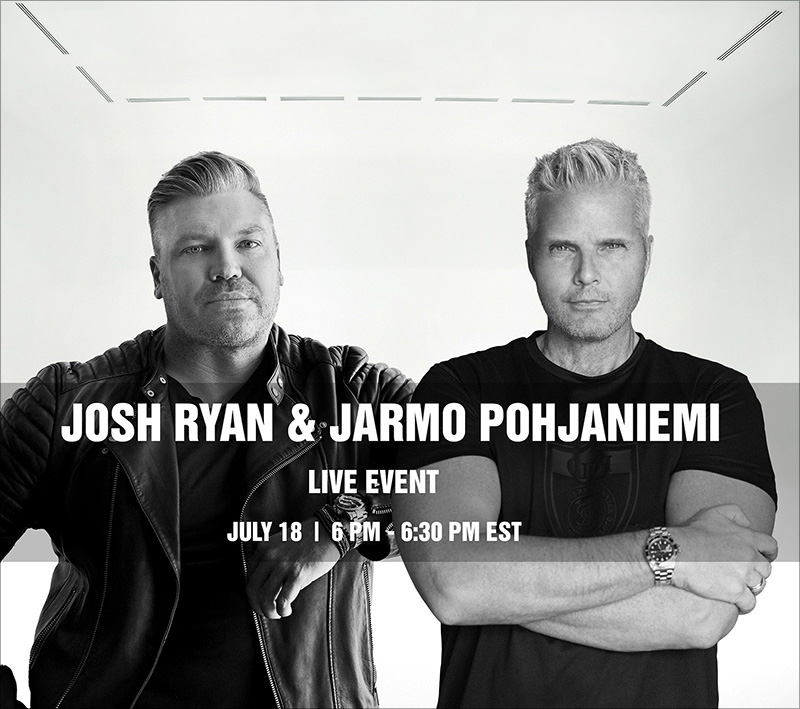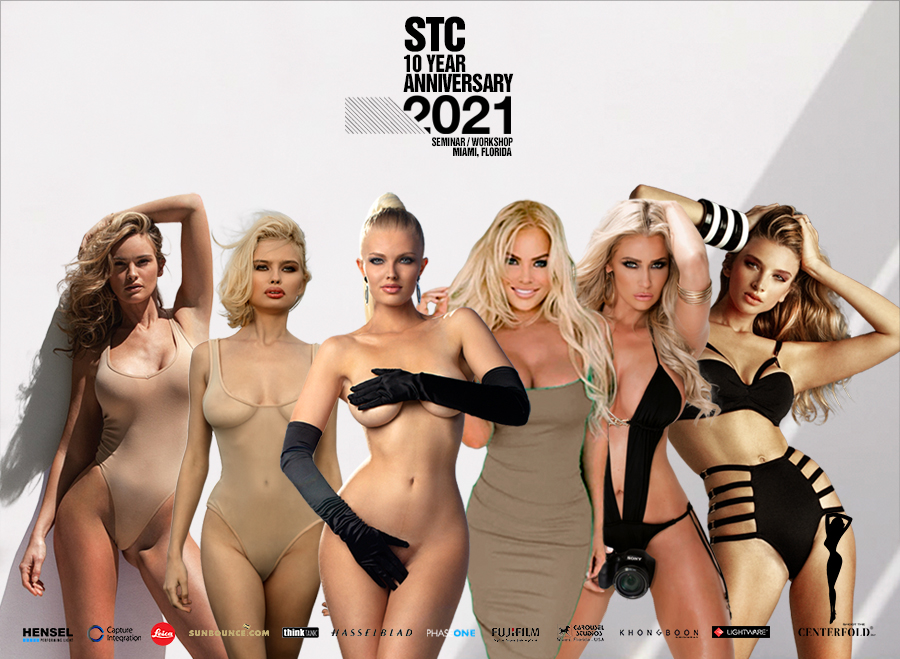 © 2010-2020 Copyright ShootTheCenterfold.com. All rights reserved.