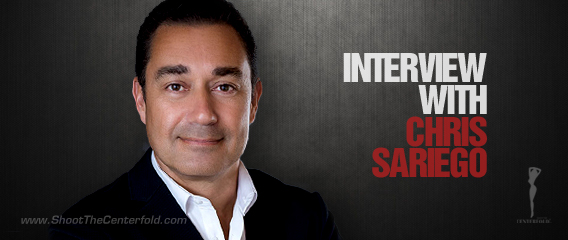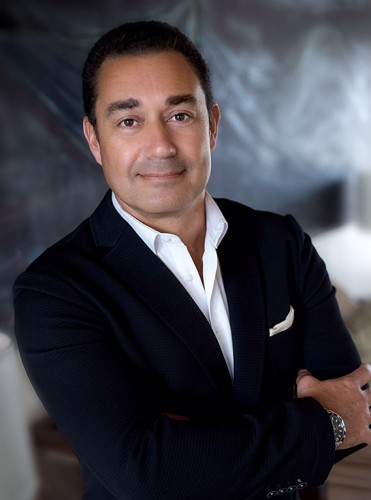 A Longtime business mogul Chris Sariego, joins STC Santorini 2019 as a guest speaker to offer advice from a client's point of view about qualities he looks for in a photographer before hiring anyone.
Abandon routine and turn your photography into a business you want" – Chris Sariego
Chris is also an avid photographer himself who bought his first camera just 12 months ago and has already shot for brands such as Neiman Marcus, Cosas, and Haute Living. He says, one reason for his sudden success, is because he looks at everything from a business perspective instead of a personal point of view.
Join STC Santorini 2019 and learn from the best in the business as we show you how you can follow the footsteps of those who have paved the road to success.
Interview:
STC: Thank you for joining STC Santorini 2019. We are delighted to have the chance to learn from you. You have an extensive career in business and in charge of large-scale projects and also we know you are a passionate photographer, shooting for some pretty well-known clients. How do you balance the two very different professions?
Chris: "Both business and photography work well together and one cannot survive without another"I find the art of photography very appealing and its a way to change scenery and pace from my other business world. Both business and photography work well together and one cannot survive without another. I think they complement one another.
STC: What sparked the desire for you to get into photography?
Chris: I always liked photography. As a kid, I wanted to paint and draw. Then one day, my father gave me an old Canon camera from the '70s, and that's how I started. I started taking black & white images and I even set up a darkroom in my bathroom. Then I moved to shoot slides until the digital world changed it all. On the other side of the equation due to the nature of my business. I always had to hire numerous photographers to create content, promote and commercialize the brand.
STC: What's the secret and what advice would you give to novice photographers?
Chris: "If you want to move from a hobby to a successful business, you must become as good in photography as in marketing and sales"First, follow your heart and do the type of photography that you love. Second, understand your customer and tailor your work to the needs and requirements of your client. Third, and the most important, if you want to move from a hobby to a successful business, you must become as good in photography as in marketing and sales. You will probably spend more time promoting and marketing your business than you will be taking photos. That's the actual reality!
STC: Does the same philosophy in your business world also work in photography and how do they differ?
Chris: The business side, in general, is mostly the same. In the end, you are selling a product and a service. The value or the relationship between the product/service and the price must be attractive to the buyer/client. And, the intangible (communication, follow up, caring, etc.) must also add value. We must be able to connect and engage our client and show we care.
STC: Let's talk about the "Art of Selling." What's your opinion about photographers when it comes to business, since you now have seen both sides of the fence.
Chris: "You might get lucky in specific scenarios, but you cannot or should not, always count on luck"Photographers are mainly artistically driven and not as much by a professional opportunity. One must "love what you do," is the good old saying, why would anyone otherwise hold a camera? The business of photography does not work as many believe. There's a reason why people go to a school of business and marketing and it's just not the same without it. You might get lucky in certain scenarios, but you cannot or should not, always count on luck.
STC: Give us a piece of final advice for those aspiring photographers.
Chris: Pick up that camera and take pictures! Learn the technical aspects of it, but do have fun. While you're at it, learn the best, including the business side of it! See you in Santorini.
Lifestyle pictorials by Chris Sariego
About Chris Sariego:
Executive Chris Sariego has managed and operated award-winning venues globally as Vice President, and General Manager of Delano South Beach in Miami and SLS Baha Mar in The Bahamas.
With over three decades of experience in the industry, Chris has worked across many regions of the world including the United States, Caribbean, South America and Europe. Most recently Chris managed Virgin Trains USA as their Chief Operating Officer, a multi-billion dollar company that seeks to revolutionize train travel in the US through luxury experiences. He has also spent over four years at the Atlantis Paradise Island Bahamas as Senior VP and General Manager with direct responsibility for the Luxury Cove Resort, The Reef Luxury Residential Resort, The Dolphin Cay, The Marine Park and the Water Park. Also, he was President of the Homeowners Association and for the Blue Project Foundation. Previously, he held General Manager and senior leadership roles at The Ritz-Carlton, Marriott, Intercontinental and Starwood Hotels.
Chris holds a Masters in Business Administration from the Universidad del Desarrollo in Santiago, Chile; a Bachelors in Science Degree in Management and an International Business Certification from Florida International University in Miami, Florida and a General Manager certification from Cornell University in Ithaca NY.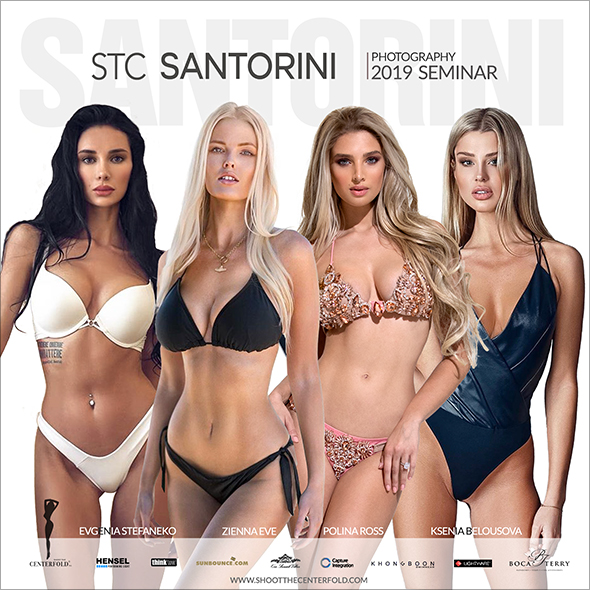 © 2010-2019 Copyright ShootTheCenterfold.com. All rights reserved.