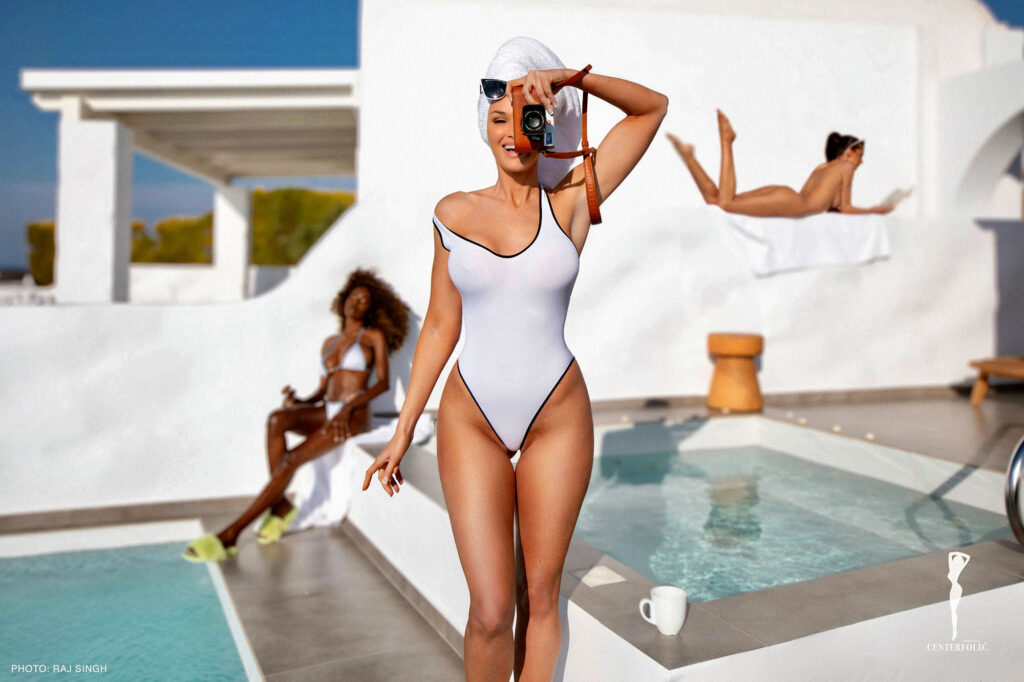 STC Santorini 2023 Summary
An Unforgettable Experience with Top-Notch Models, Instructors, and Techniques
Introduction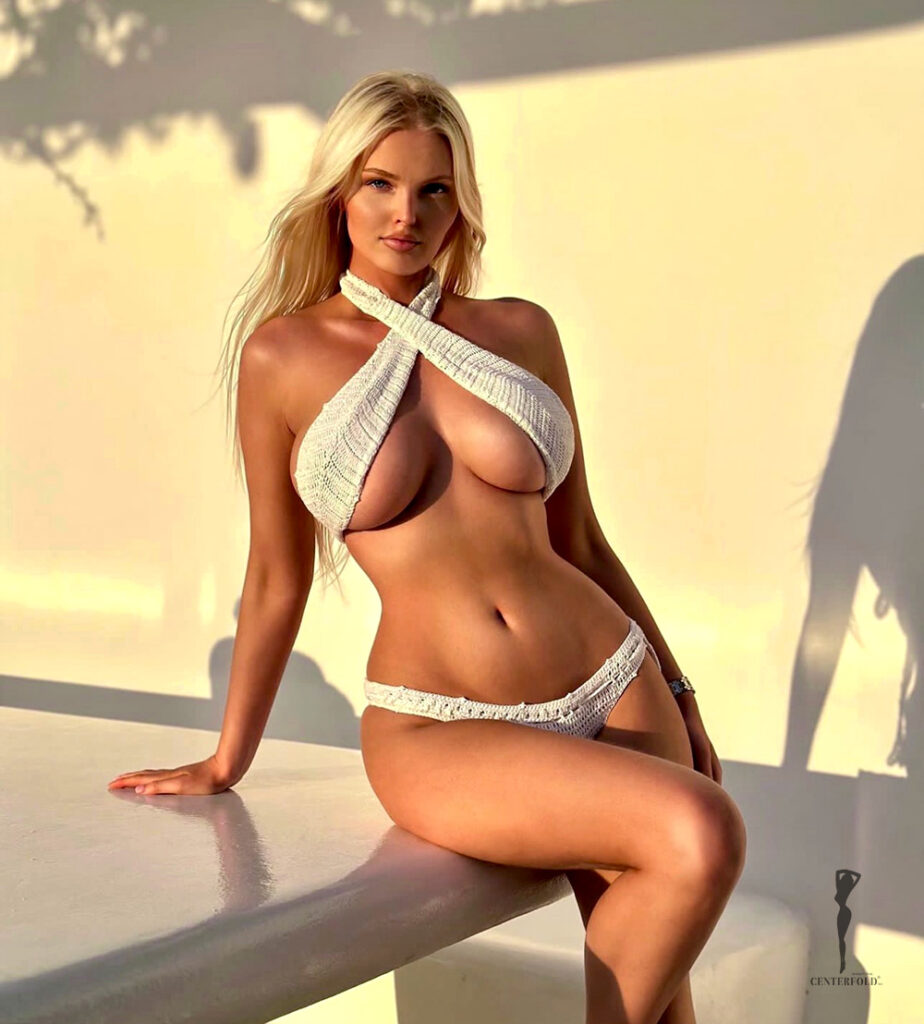 We at STC express our gratitude to everyone who attended the STC Santorini 2023 seminar in April. The event was unforgettable, with attendees developing new and reconnecting old friendships while enjoying the breathtaking scenery.
Although words cannot capture the event's essence, the photographs speak volumes. STC has set a new standard in style, and their boutique seminars have developed a new high bar for real-world situations and learning photography and business.
Attendees and Expectations
According to repeat attendees, the Santorini 2023 seminar was one of the most successful held by STC. The attendees, who hailed from around the world, shared a common love for photography. The importance of the seminar was evident from day one, with attendees having high expectations of the event. STC's boutique seminars are designed more for photography and business learning than for vacation purposes. But hey, the STC boutique seminars are the best tax-deductible holiday on Earth.
Models
The models' professionalism was noteworthy at the seminar, particularly that of Princia, Noemi, Jade, and Zienna. Their exceptional qualities made them stand out, as each model possessed unique features and attributes that greatly contributed to the event's overall success.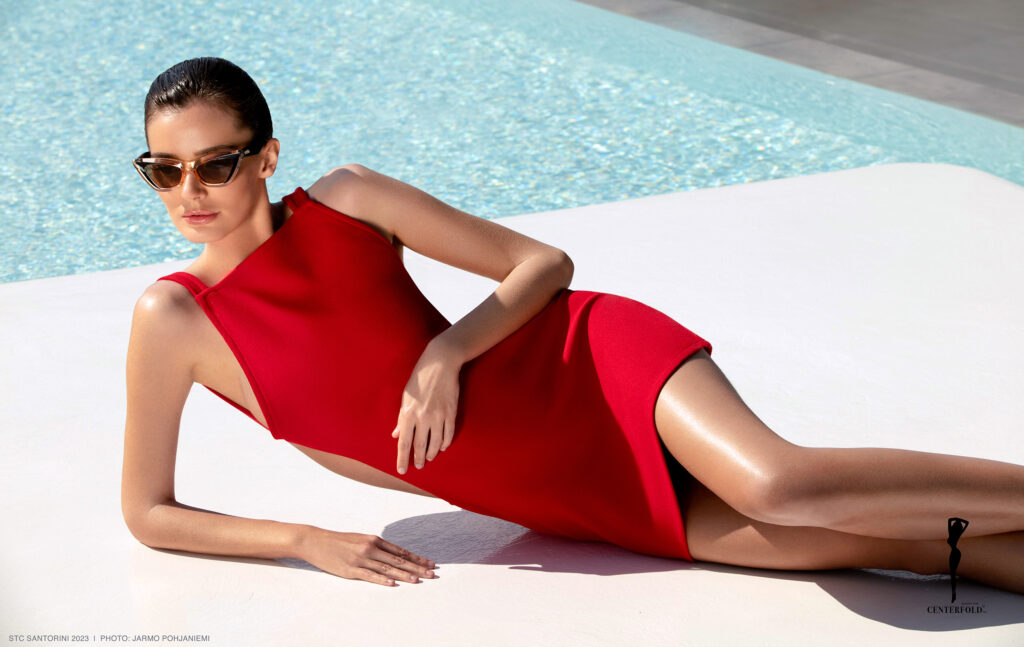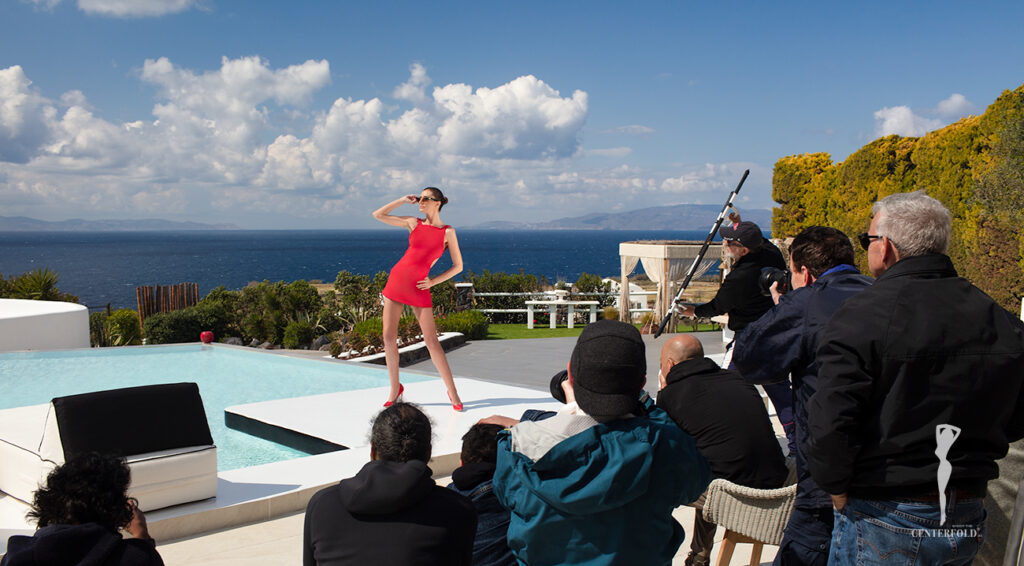 Mastering the Art of Styling and Illumination: Achieving Impact and Clarity
Attendees witness the embodiment of opulence and sophistication showcased in the latest advertisements and campaigns. There was preparation and seamless synergy as we brought the epitome of contemporary elegance to life. The study of this dynamic duo spoke volumes as they redefined the standards of high-end fashion. We unlocked the secrets to crafting a compelling visual narrative by honing in on the crucial elements of styling and lighting by delving into finding the precise tone that resonates with your objectives and harnessing supportive lighting techniques that strike the perfect balance between style and illumination.
When Greek Architecture Meets Sublime Skin Textures: A Graphical Fusion
Marvel at the creative brilliance of Karl Kellman, an attendee of STC, as he expertly blends the elegance of Greek architecture with the mesmerizing skin tones reminiscent of Mocca. With the graceful presence of our model, Princia, he crafts an exhibition that radiates a distinctive graphical style, capturing attention effortlessly. Experience the harmonious convergence of two worlds, where architectural splendor intertwines with the captivating allure of the human form, allowing Karl to express his passion for both architectural and human-form photography.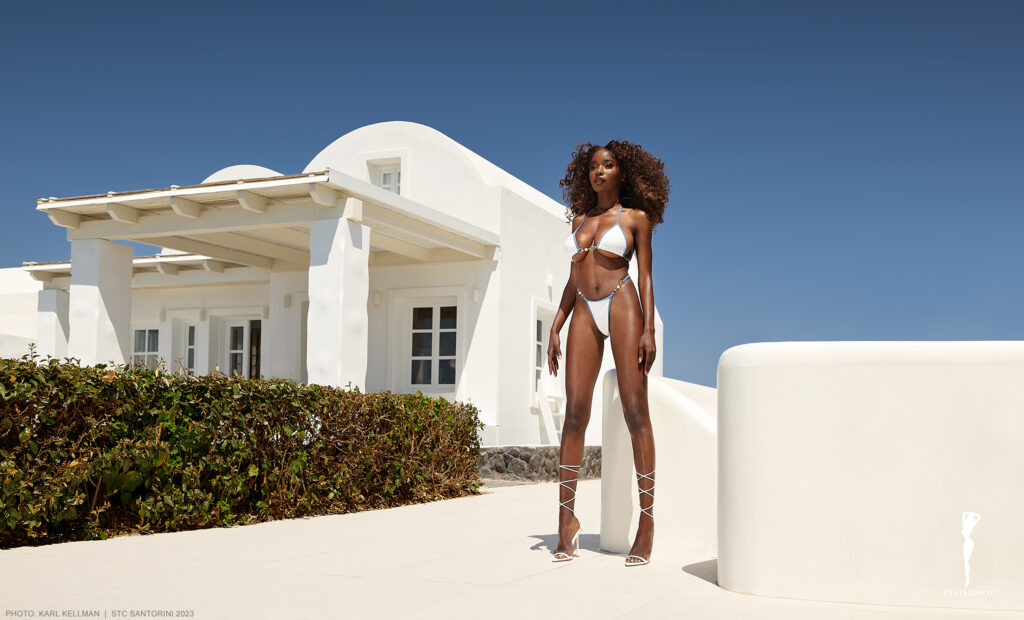 The Powerhouse Mary Alejo: Model, Photographer, and Wardrobe Extraordinaire
Mary Alejo, a force to be reckoned with, seamlessly transitioned from being a model to taking charge of the hair, makeup, and wardrobe departments. Her unwavering dedication manifested in six months of intensive research, unearthing an array of unique wardrobe options that proved to be game-changers. Attendees were granted exclusive access to the captivating world of the wardrobe room, the epicenter of all the delightful gossip, where they experienced the meticulous selection process for each scene and discovered the underlying philosophy behind it all. A meticulously curated wardrobe is the backbone of any successful photo session, and Mary Alejo's expertise and conscientious approach truly set the stage for extraordinary results.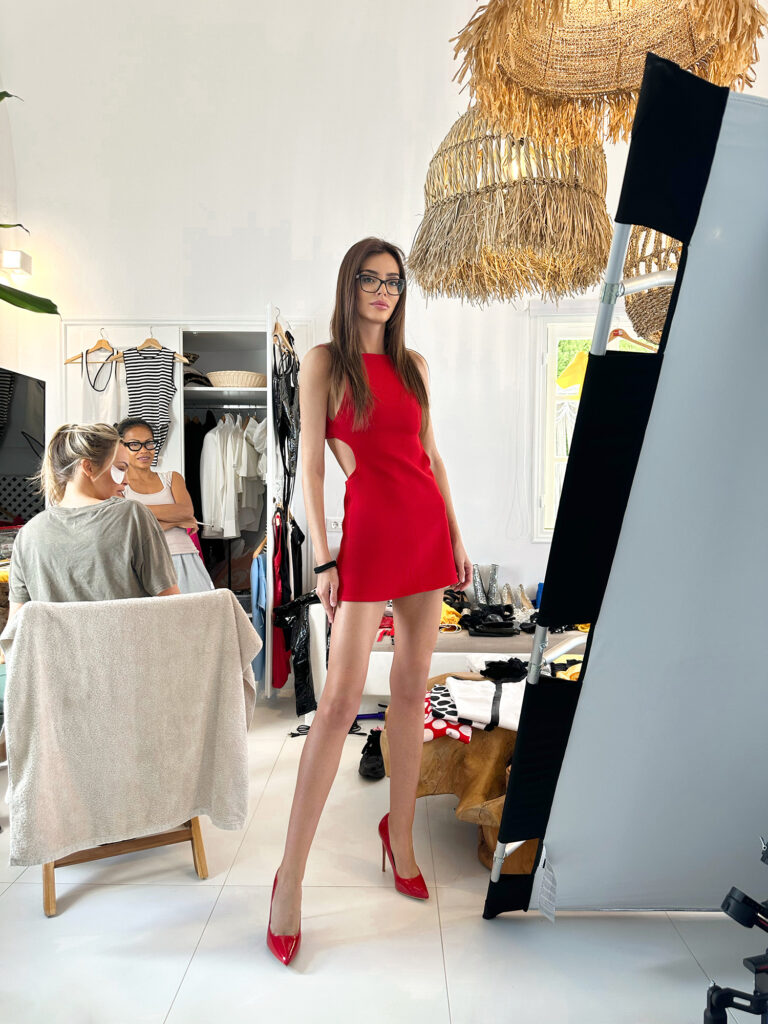 The Serene Canvas
Santorini's pristine white walls present a captivating canvas for those in search of sunset romance, hopeful souls seeking love, and photographers with diverse artistic sensibilities. Mary Alejo, the talented photographer, surreptitiously escaped during lunchtime with the stunning model, Jade Amber, to capture a mesmerizing exhibition that embodies pure artistic expression.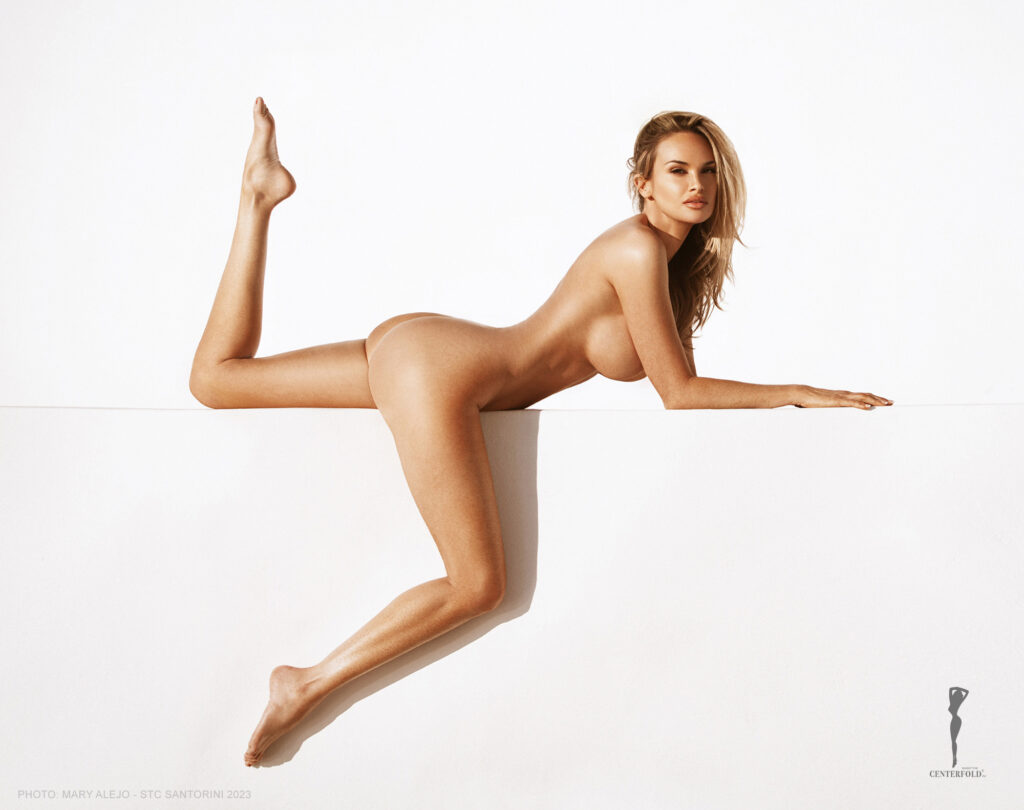 Shooting Locations and Focus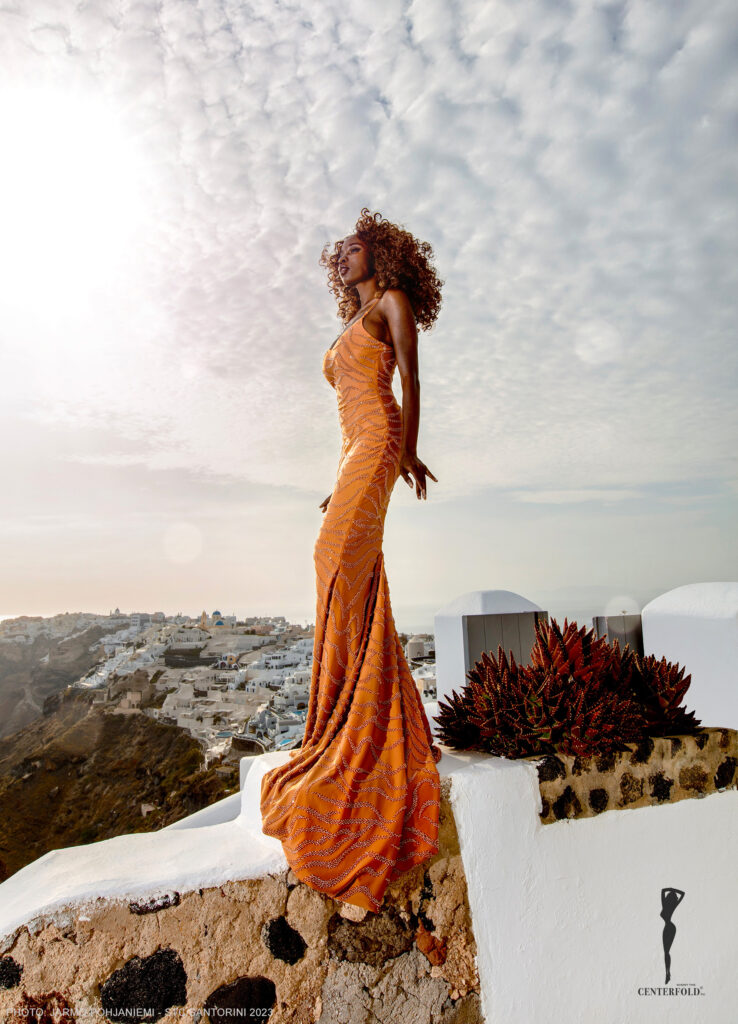 The seminar's headquarters were at the Oia Sunset Villa, where they planned their excursions to different shooting locations. Attendees had the chance to shoot various styles, ranging from the iconic Caldera views to the charming white walls and staircase settings characteristic of Santorini. STC's primary objective is to produce exceptional photography by providing professional lighting and photography guidance. The seminar aims to produce publishing content while exploring various photography styles and practices currently in high demand. Attendees originated from diverse backgrounds, perspectives, and styles, some with years of experience seeking to refine their skills at STC's boutique seminars.
At STC, continuous learning is a cornerstone of our photography education philosophy. There is always more to learn about photography and equipment in order to use them more effectively and vice-versa. As a result, we provide our attendees with hands-on experience with premium gear and products from the world's leading sponsors.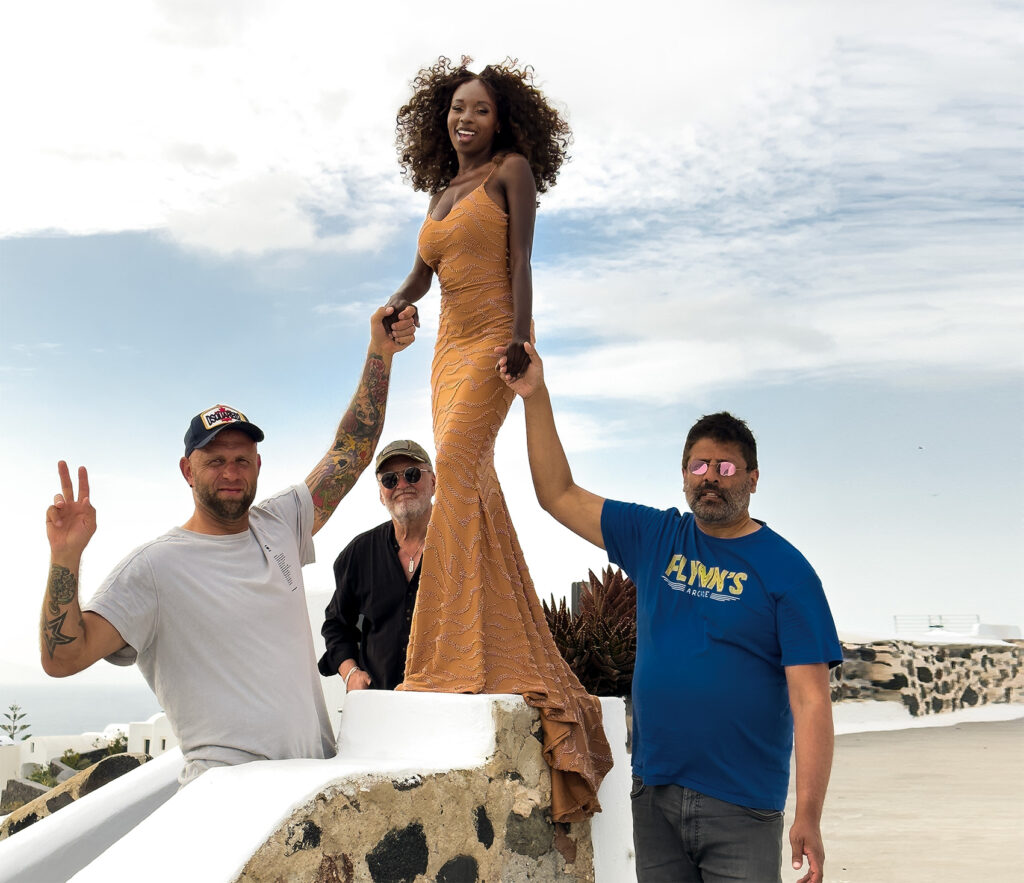 Behind the Scenes and STC Feature Filming
World-renowned aerial specialist and cinema camera operator Nikolay Anishchenko brought his toys and A-game to the seminar. He combined his skills with four drones, two of which were equipped with RED cinema cameras that captured the action at the highest quality, paired with RED Komodo ground units.
Jarmo Pohjaniemi, the seminar instructor, shared his photography principles and expertise with the attendees. He offered two different styles to learn from and taught attendees about lighting, style and timing techniques, and how to tell stories with or without pictures. The seminar focused on learning modern styles while recalling fundamental principles from the past, which paved the way for attendees to build on them. There was also a "Show me the money" business session about monetizing one's images and camera use.
Our Sponsors for STC Santorini 2023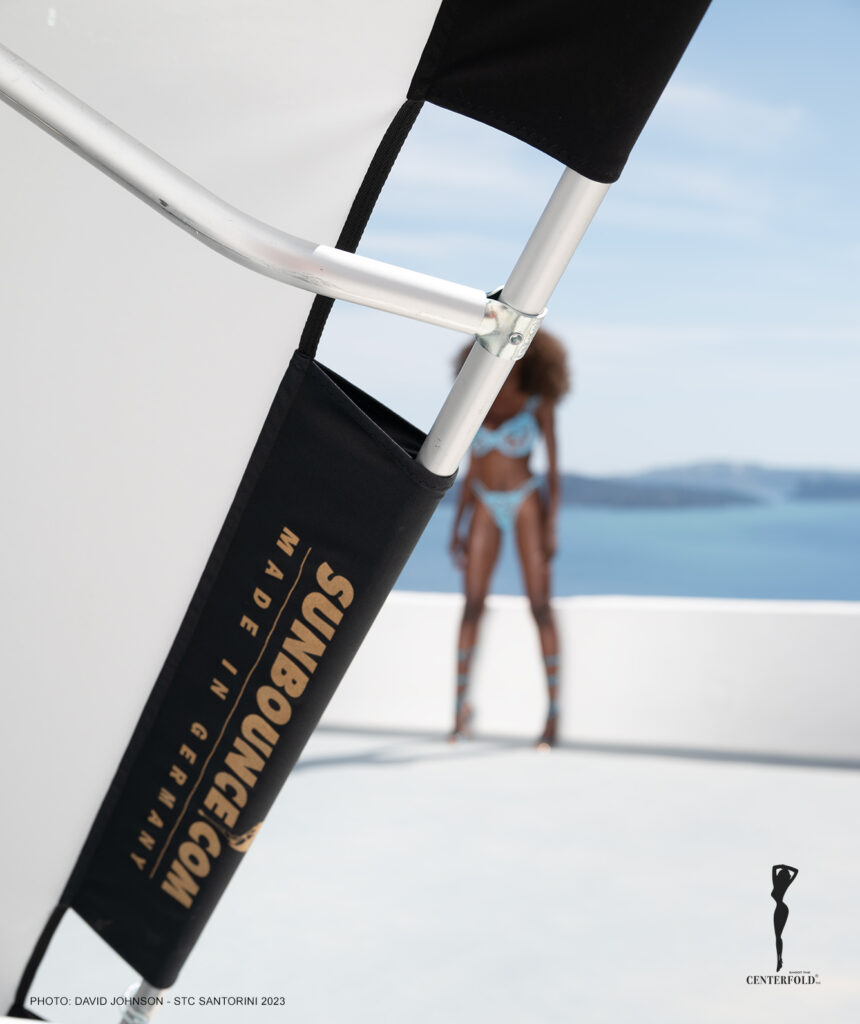 We express our genuine gratitude to the sponsors who have supported us for STC Santorini 2023. They are:
We encourage everyone to visit their websites and show support to our remarkable sponsors. For all your camera needs, contact Capture Integrations.
Special Thanks
We extend a special thanks to Dave Gallagher from Capture Integrations, who joined the seminar. Dave brought the latest camera technology and lighting for our attendees to play with and presented a slideshow demonstration and quick-start lesson on how to get started with Capture One imaging software.
Moreover, Dave took a hands-on interest during the seminar and ensured that his photographic expertise was put to good use. Our attendees had the opportunity to learn directly and get valuable insights from his experience. We appreciate his dedication and contribution to our STC seminar lineup. We highly recommend you contact Capture Integrations for your camera needs.
Meet Dave Gallagher: Click here!
Unforgettable Santorini: Where Greek Mythology Meets Enchanting Caldera Wonders
The fruits of our photographic labor at the caldera surpassed all expectations, offering vistas that rank among the world's most awe-inspiring. People flock from every corner of the globe to witness this picture-perfect marvel. After days filled with hard work and valuable insights, our models sought a tranquil haven, as illustrated in these captivating images.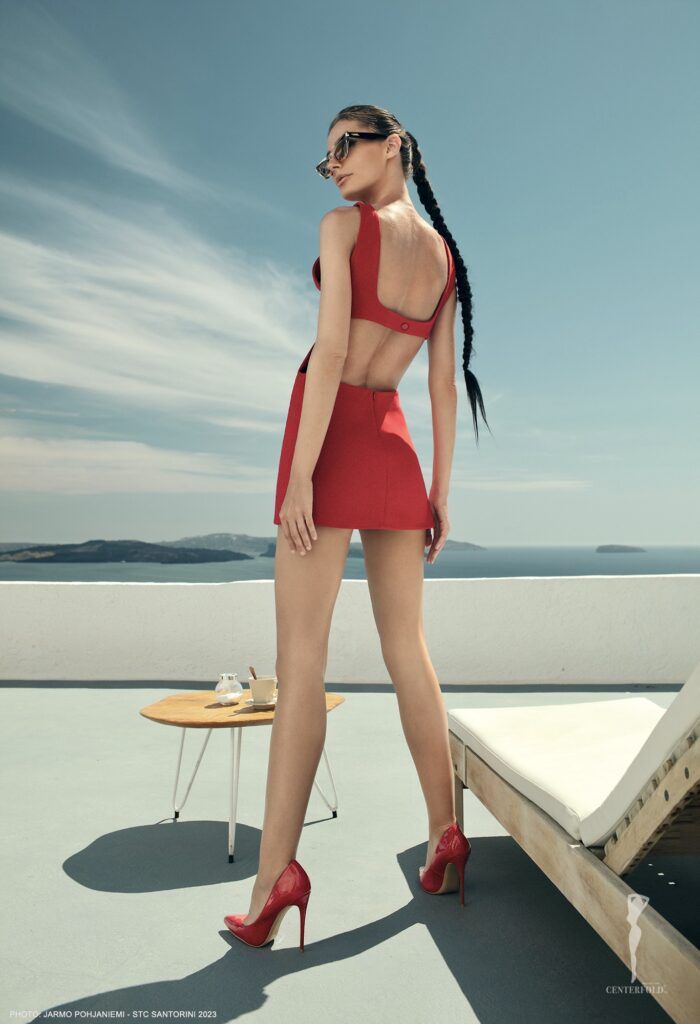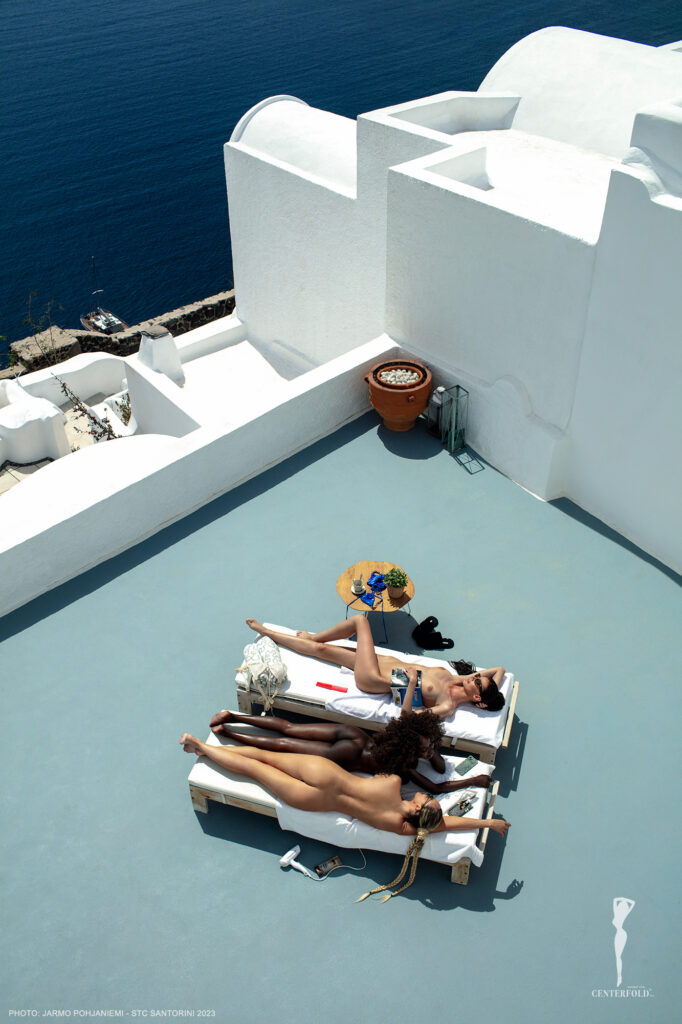 Conclusion
STC Santorini 2023 was an unforgettable experience with top-notch models, instructors, and techniques. The seminar's focus on photography, business learning, and the opportunity to participate in various shooting locations contributed to the attendees' overall satisfaction. The seminar's success is a testament to STC's commitment to producing exceptional photography and providing guidance on photographic techniques.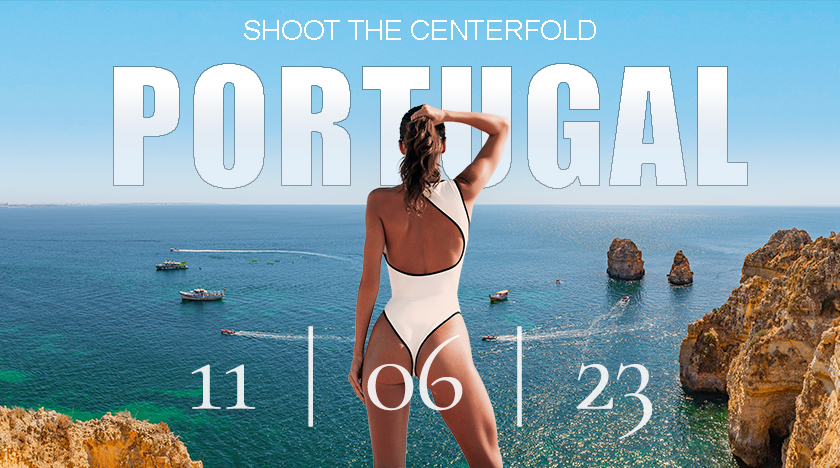 Looking ahead, mark your calendars for an exciting new event:
STC Portugal from November 6th to 11th, 2023. Make sure to save the date and join us for this anticipated gathering. This is a seminar not to be missed under any circumstances! We look forward to seeing you there!
Unveiling Candid Captures
No journey is complete without the charm of impromptu snapshots, also known as behind-the-scenes images. Countless unforgettable moments unfolded, and to genuinely embrace the authentic adventure, one must be present and join us firsthand. Nevertheless, cherished memories were forged, giving birth to personal masterpieces.
ShootTheCenterfold.com