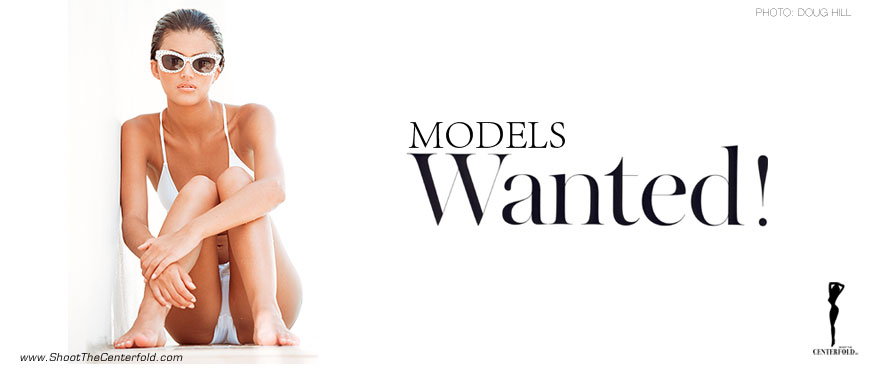 Shoot the Centerfold's general submission page
If you have ever wanted to enter into the glamorous world of modeling and never knew quite how to start, send us your model submission via email. It's easy, it's fast, and we will evaluate whether you have what it takes to become a Shoot The Centerfold Model.
Send us recent color photos of yourself, unedited / non-photoshopped images preferred. Submissions should be in digital jpeg format and show a variety of poses including full figure and face shots. The photos don't need to be shot by a professional, but they should be clear, in focus, and not too dark.
Shoot The Centerfold is looking for a super high-end fashion model for a top fashion pictorial.
Will fly in from anywhere in the world with a right look. All accommodations and travel fully paid.
Major pictorial campaign in Africa
Category: Safari – Campaign
Modeling fee: $1000 plus
Requirements: 5'8 plus 
Shoot date: October 2016
Location: Namibia – Africa
Shoot The Centerfold 2016 Seminar Models and Model Ambassadors
Category: Seminar / Workshop
Modeling fee: $250.00 – $1000 per day.
Requirements: 5'7 plus
Shoot date: April 2nd – 3rd, 2016
Location: Miami, Florida
We would like personal information such as:
 Height
 Weight
 Measurements (Include bra size.)
 Occupation
 Hobbies
 Contact Phone Number
We are looking for fashion, beauty and glamour models. All applicants are welcome.
Shoot The Centerfold Inc. is an educational company that specializes in photographic education of all areas of photography and is rated PG-13.