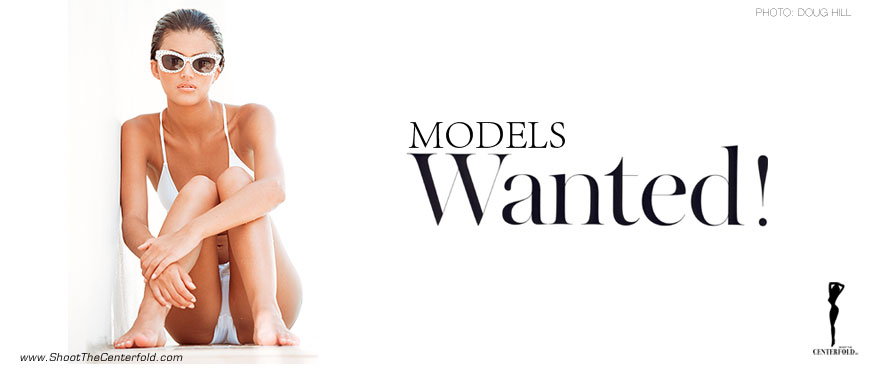 Shoot the Centerfold's general submission page
If you have ever wanted to enter into the glamorous world of modeling and never knew quite how to start, send us your model submission via email. It's easy, it's fast, and we will evaluate whether you have what it takes to become a Shoot The Centerfold Model.
Send us recent color photos of yourself, unedited / non-photoshopped images preferred. Submissions should be in digital jpeg format and show a variety of poses including full figure and face shots. The photos don't need to be shot by a professional, but they should be clear, in focus, and not too dark.
STC's One-on-One – Swimsuit Editorial
Shoot The Centerfold is looking for a models for our One-on-One photo shoot. This is a great opportunity for any model to be seen in print and digital publications.
Shoot direction: Fashion editorial and glamour.
Florida – Miami, July 14th, 2014. Pay $1000. Height requirements: 5'6 plus.
STC's 3rd Annual Worldwide Model Search: Destination Namibia – Africa
This year's Shoot The Centerfold faraway dream destination will take us back to Africa, for a two-week long photography safari extravaganza.
If you think that you have what it takes and are ready for a once-in-a-lifetime experience, send us 6 – 8 images for evaluation which clearly show your full figure, face and body. Ladies only obviously. Previous years' winners were whisked away to magical Santorini, Greece and the incredible Kalahari desert in Africa.
Don't miss out on this unique career building opportunity. Escaping to one of the most exotic locale in the world to be shot by world-renowned photographers and getting paid for it doesn't suck either…
The shoot will mainly be tailored for the fashion editorial and glamour markets.
Namibia – Africa, Sept 28 – Oct 12th, 2014. Height requirements: 5'7 plus.
We would like personal information such as:
 Height
 Weight
 Measurements (Include bra size.)
 Occupation
 Hobbies
 Contact Phone Number
We are looking for fashion, beauty and glamour models. All applicants are welcome.
Shoot The Centerfold Inc. is an educational company that specializes in photographic education of all areas of photography and is rated PG-13.