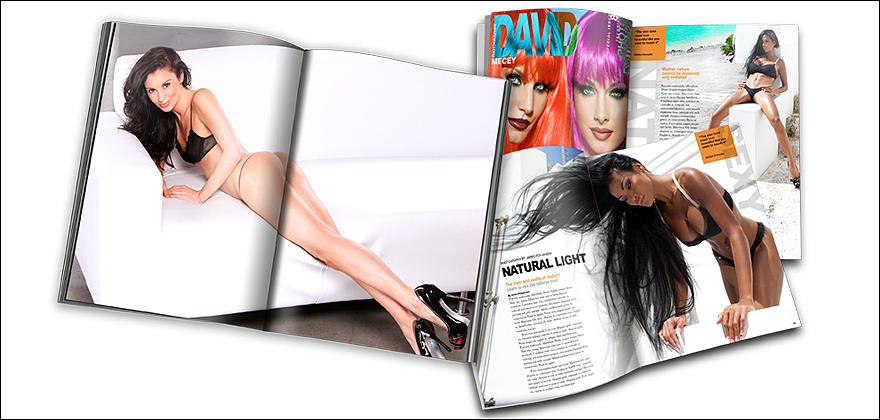 Most photographers wish that someday the work they produce might see the light of day. Which means see it published and have it shared with the world. It's a way to prove their ability and share their vision. Validation for all the hard work, all the studies, and countless hours of practice a photographer must go through to achieve such a goal.
But to do this is a difficult thing. or is it? Yes and no! It all depends if you are making the right choices. In today's market where there are far more photographers than places to exhibit their wares. We at Shoot the Centerfold know this better than anyone so we want to help those aspiring photographers with ideas and help in getting their work seen. And the have been seen in several major publications. This is our way to gain validation by helping your work to getting published.
The Shoot the Centerfold itself is a place where photographers can see their work published, shared and admired, knowing that the photos selected are the ones that show the most promise by its editors. From there, to be seen and possibly discovered while on the world's stage.
We focus on the methods on how to satisfy editors around the world with pictorials and interesting stories, by producing a features that is timely and one that publication might consider. There is more to producing a feature than simply a series of nice photographs. We want to help the photographer make the transition from being a shooter to a photographer who creates a feature of substance and beauty. Another example of how our experience can help so many.
In addition to our opinions, ideas, and experience Shoot the Centerfold's blog is offering a place where all of you have a place to speak out. Share your ideas and opinions with others with similar voices. Share your thoughts and ideas 24/7 with the world and us, as we focus getting you up to a speed and published.
If you see publishing in your future and wish to talk to us, send us an email with your ideas to: info@ShootTheCenterfold.com
[fb-share]