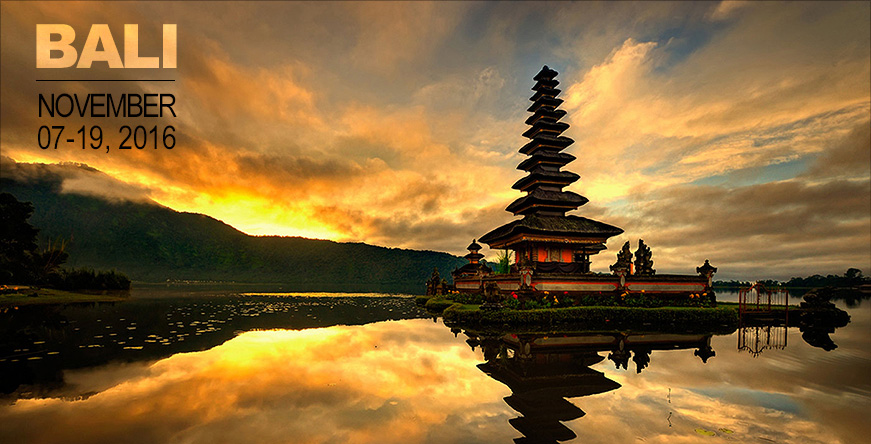 The Shoot The Centerfold Nov. 07-19, 2016 Bali seminar has now sold out. The only way to get tickets from now on is if we have a cancellation from an already registered attendee. If you wish to be on the waiting list to be notified about potential cancellations, send us your name and contact information. 
Click here
.
Shoot The Centerfold Seminar/Workshop
Bali, Indonesia – Nov 07-19, 2016
Our Most Private International Photography Seminar/Workshop Yet
The ultimate boutique seminar/workshop for skilled photographers who want the very best of STC's teachings and in the most private location we have ever hosted. It's here, in this exquisite Southeast Asian paradise, that you will experience the wonders of the best possible photography and publishing opportunities and the mystique of being surrounded by the secrets of the Far East. Bring home the most stunning and exotic images that will be sure to impress editors.
There are only a few places on earth revered by pretty much all photographers and art directors in the industry. Bali ranks at the top of that very short list. Shoot The Centerfold has travelled around the globe and created some of the most breathtaking campaigns and Playboy pictorials. Now we offer you the chance to turn up the heat and experience 12 days of a dream getaway with a crew of STC master photographers and top models.
Register Here
Bali, Nov 07-19, 2016
$5000.00 (Lodging included)*
The extended Bali Photography Seminar/Workshop is a twelve-day master class for advanced or professional photographers who are looking to take their profession to the next level. If you like photographing top of the line models, then you have come to the right place. The seminar is set for November 8-19, 2016 in Bali, Indonesia.
Bali Deposit
$1000.00*
Following some of our attendees' requests, we decided to provide alternative forms of payment in order to be more "wallet friendly". You can now place a deposit of $1000 to reserve your seat for the Bali seminar and pay the rest of the seminar fee in monthly installments (or as agreed). No photography learning experience should be put aside because of financial limitations.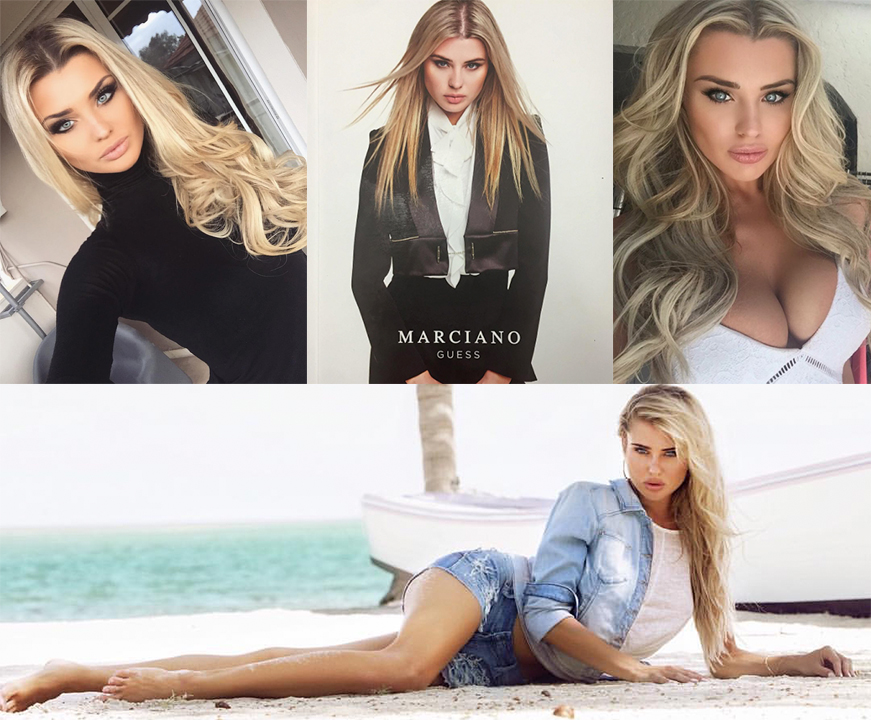 International top model Kseniya Belousova joins STC Bali
Twelve Days Packed with Inspirational Master classes, In-depth Seminar Demonstrations, Q & As, and Invaluable Networking Opportunities
A highly advanced professional seminar lecture and demonstration at a reasonable price, making it a great value for the attendees
See the difference when using a real Playboy Playmate with extensive experience and an international top agency represented model
Step outside your comfort zone and learn to utilize a upper-scale real world environment and see how professional pictorials are created
Learn what editors, clients, and the photo industry are looking for. Understand how to become self-sufficient and in demand
Learn to utilize a fully implemented setting and workflow that makes editors beg for more
This seminar/workshop is about publishing, photography business, marketing, and how to make money with your images and, most importantly, learning how to deliver photography that editors cannot ignore
Why learn from anybody else when you can learn from the best?
How We Are Different
Our educational edge is based on our own extensive accomplishments and experience in the industry. We are internationally acclaimed photographers who have worked (and still work) for Playboy and have created some of the most talked about pictorials published worldwide. Over the past decades, our collective work has been seen in almost every major publication, as well as in fashion, advertising campaigns and fine-art galleries.
No other seminar can currently match the published body of work that we bring to the table. In addition, we are still top working photographers in the industry who travel the world and are part of building the brands of many high profile clients. From day one, the STC project was meant to connect the dots for those photographers who are willing to follow our success and take their photography to the next level.
Our seminar attendees have the highest published rate of any other seminar in the industry. We don't just offer you a weekend full of fun but an opportunity that can change your life.
The past nine Shoot The Centerfold seminar/workshops have been published in Playboy either with pictorials of our attendees or pictorials produced during the seminar activities. We would like to believe that your photographic journey only starts after our seminar experience by utilizing the wisdom we have to offer you.
And that, my friends, is what makes us different.
Playboy Published 8 Pages From the STC Seminar
Playboy International is publishing a WHOPPING eight pages from the STC April seminar for you to see what you missed in case you were not able to participate in our fantastic experience.
How is the Bali seminar different from all the other STC seminars?
Our promise to seminar attendees is not only to create an event where you will shoot some of the most beautiful models (and have one hell of a good time doing it) but also to return home with usable material for future publications. During our enhanced Bali seminar we are going to be focusing more toward a professional approach and suggest that the participating attendees should already have sufficient camera and photography experience. This specific seminar is not only about learning, it is about advanced photography topics and creating a final product for the clients and brands that we are bringing on board and beyond. If you are already a published professional with an ambition to challenge the industry even further, then Bali is a perfect fit for you.
Iris Avdic: Our Second Model Choice for Bali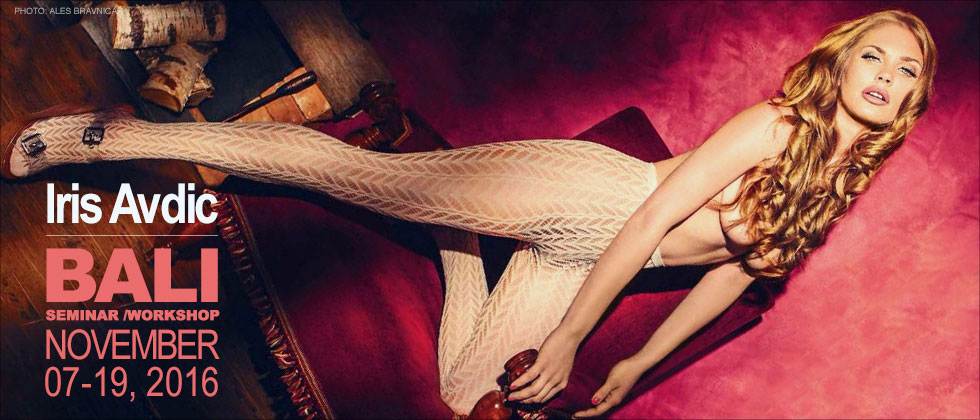 Priceless experience
Many photographers' dream has been to be blessed enough to travel to exotic places and create stunning layouts for the world to see. Our clients and editors, who rely on our expertise, expect nothing but the utmost in quality results and now it's available to you as well. Now you can have your photography seen by the editors and clients that have been impossible to meet and present the level of work we have been producing for years that serve as the foundations for our careers. Gain confidence, learn to look at the world as if it was yours and come create your masterpieces. Why would anyone settle for anything less? STC master photographer Ales Bravnicar's experiences at the Villa Zala Bali have been already featured in numerous fashion campaigns and publications worldwide. "The beauty and unique features of a location are a game changer to any production," says Ales Bravnicar who recently visited the location.

Playmate and fashion features by Ales Bravnicar at the Villa Zala Bali
Get cozy with the Villa Zala Bali – your hotel
The Villa Zala Bali is located a short ride from the beach and 10 minutes to the closest town. Villa Zala Bali is very peaceful, surrounded by nature and rice fields. It's one of the best places you can pamper yourself with the best in comfort and massages which is an Indonesian specialty and tradition.
In the evening, you can find nightlife in Kuta, which is a very popular town nearby. The staff at the Villa Zala Bali could not be nicer and are available for any request and for your comfort. The Villa Zala Bali offers you spacious bathrooms, a big open living room right in front of your private pool and traditional Indonesian architecture.
The Villa Zala Bali and its surroundings are very suitable for photography and known for several high-value productions such as Vogue, ELLE and most International franchises who come and capture the unique beauty it has to offer.
The Villa Zala Bali will always get you more than expected. A truly one of a kind hidden treasure that world travelers and photographers cherish, this beautiful postcard perfect place will leave you mesmerized for a lifetime.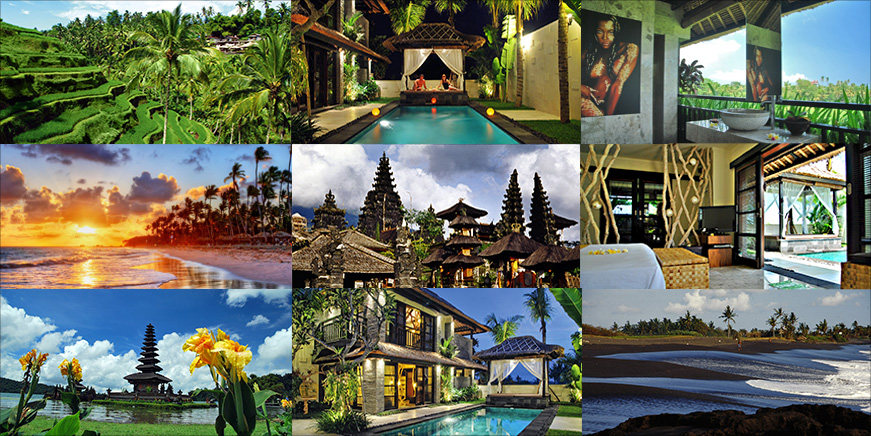 How do I get to Bali?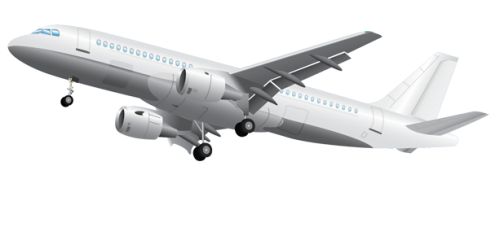 There are several ways one can travel to Bali, Indonesia.
The name of the airport in Bali is: Denpasar (DPS) Ngurah Rai International Airport.
The most popular route when traveling from the west coast of USA is via Los Angeles LAX – Denpasar.
If you fly from Europe the most popular route to Denpasar is via Doha (Qatar).
Arrive to the seminar location on Nov 7th and depart on the 19th
Substantial savings can be made by planning in advance!
This week's current roundtrip airfare price from Los Angeles – Denpasar and back is:
$650.00 – $900.00*
*This quote is an estimate only! Shoot The Centerfold cannot guarantee exact airline prices which constantly change.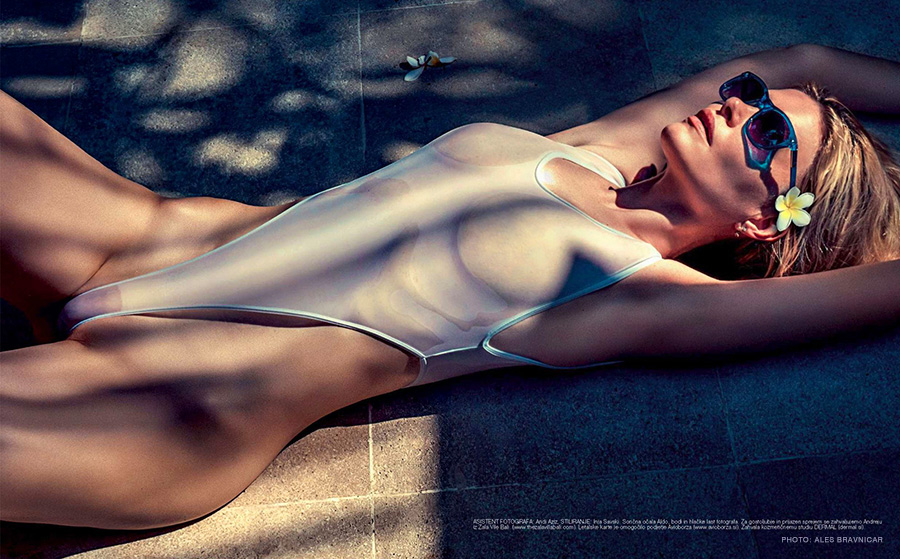 Shot at the Villa Zala, our Bali location
*Program is subject to change without notice.
*The attendee rooms are shared room environment. (Two attendees per room). Private rooms are available upon request for an extra fee.
*Refunds & Cancellations: enrollment is limited; therefore your commitment is important to us. If you must withdraw from a seminar, we provide this refund policy: A $25 administrative fee will be charged on all cancellations. If you cancel 90 days prior to the start of the seminar, we will retain 50% of the total seminar fee, unless we are able to fill your spot. If you cancel 30 days or less prior to the start date of the seminar, we will retain 100% of the seminar fee unless we are able to fill your spot. No refunds are given once the seminar begins.
© 2016 Copyright ShootTheCenterfold.com. All rights reserved.