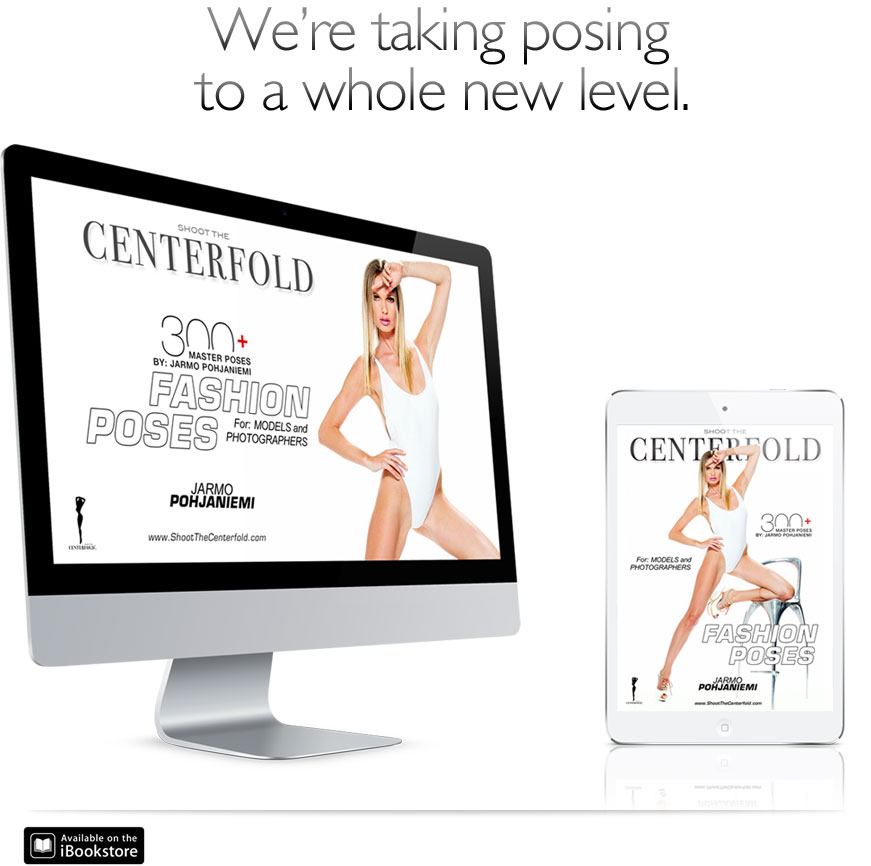 Digital posing guides now available for your iPad, laptop and desktop computer at the iBookstore
Master photographers at the Shoot The Centerfold have developed these guide books based on the very same poses they have used and developed over years of experience and meticulous fine-tuning.
Now, you can have your DIGITAL STC posing guides at your fingertips anywhere you go, anyplace, anytime. Digital versions allow you to carry multiple books at the same time – just select the right guide for the right shoot! Pose your model and photograph her with the realization you will never again look at the human form the same way again!
Time to strike a pose… where do you start?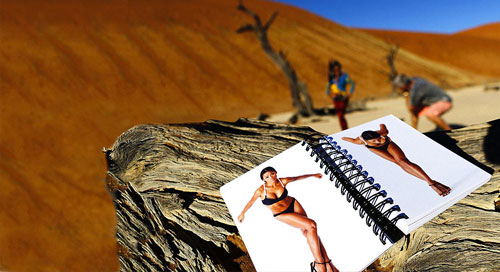 Right here, with Shoot The Centerfold's posing guide series, with the finest poses available and seen in pages of top magazines around the world. These guides are created by Shoot The Centerfold master photographers Jarmo Pohjaniemi, Byron Newman, Ric Moore and Ales Bravnicar, the masters behind countless covers and pictorials. These guides are filled with their most famous poses, organized so you can have easy access to dozens of poses for whatever situation you may be in, whether seated, standing, or laying down. You'll easily be able to accentuate her best features and hide those that are less flattering with poses to spare for your next shoot. With detailed descriptions on how to get the most from each set of poses, you can easily show your model what you're looking for and communicate the essential details to make the pose her own.

From ancient statues and renaissance oil paintings to modern fashion and glamour photography
The great artists have always founded their idealistic depictions of the human form on the subtleties of posing. The human body is responsible for the vast majority of interpersonal communication, far outweighing the power of the word and tone of voice. It's only natural, then, that artists can tell a lot about the figure they are rendering through the positioning of their body. While sculptors and painters have the advantage of being able to modify imperfections in their model's pose with the stroke of a brush or chisel, photographers must coach the performance out of their subject to pass the intended message onto the viewer.
Jarmo Pohjaniemi – Fashion Poses
This book has been compiled from a collection of raw poses to demonstrate the power of body language and the human form. Although some of the poses may seem repetitious, upon closer inspection they are variations of mood with the slightest changes of hand gestures, shifts in balance, and expressions in personality. These factors give your model the ability to express herself in every situation, which is what professional modeling circuits are demanding from both photographers and models alike. This book is on par with what's taking place among top models and in their modeling careers, so it would be wise to try to emulate not only their poses, but also their professionalism! Jarmo created this posing guide to demonstrate modern fashion poses for those wanting to take aim at the lucrative publishing industry where only the best will survive. It makes all the difference in the world when you have a knowledge base which can be trusted implicitly by your clients and their ideas, visions and requirements clearly represented though your images.
Jarmo Pohjaniemi – Erotic Poses
Jarmo Pohjaniemi teams up with model Thea Coleman to deliver an exciting variety of fun and funky erotic poses, including facial expressions and finger positioning. With origins in the fashion world, Jarmo's strong understanding of poses dates back to the 1970s when he was the one in front of the camera. Wanting to expand both his photographic vision and his world, Jarmo's career took off and his talent landed him on Playboy's doorstep ready to bring his unique vision to the world's top men's magazine. With a wide variety of positions that span from standing, sitting and laying down, the posing guide has over a hundred poses that is sure to fit your specific photo shoot needs. You will also be able to show your model exactly which pose you have in mind, or modify it to suit your creativity and imagination. You'll be able to access decades of experience anywhere your assignment takes you and be able to deliver professional quality images. Jarmo relates, "This guide is based on raw poses. These are the secrets that bring your model to life and your photos to the front page!"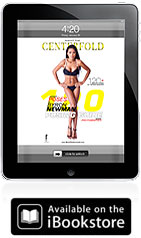 Byron Newman – Classic Poses
Legendary glamour photographer Byron Newman brings his personal style and flare to the pages of his unique posing guide. He and his model, Mary Alejo, conjured up an amazing combination of classic glamour and modern fashion poses that carry more drama and expression than the latest Hollywood blockbuster. It's all here. Whether standing, sitting, laying down or upon furniture, you're guaranteed to find a pose that will bring that certain style and special creativity to your work that will make your next images a hit with editors and clients. Byron's legendary poses and ability to bring best out in human form may be compared to a master's canvas where he uses lights as his brush to paint the image to photographic perfection. We at STC consider Byron one of the best masters that the photo world has ever seen.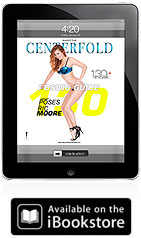 Ric Moore – Casual Poses
Ric Moore, master of both studio precision and spontaneous location shooting, brings you the best of both worlds in his posing guide. Ric worked extensively with his beautiful model, Jessica, in order to create a visually definitive guide to the art of posing, illustrated with stunning pictorials. This guide highlights the full spectrum of posing possibilities with an increased focus on utilizing a variety of furniture to execute eye-catching, advanced posing possibilities. Whether you're a photographer or model, you're sure to bring your abilities to new heights with Ric's installment of the Shoot The Centerfold's Posing Guide series. One of the key elements in his posing guide is a variety of expressions as seen in Playboy, advertising and editorial photography. Ric's ability to identify and capture the natural female form in motion has always been his specialty. While some photographers take a more serious approach, Ric likes to keep his shoots light and fun because he instinctively knows it will be the easiest way to capture a true, natural response from his model, regardless if it's a smoldering seductive look, or a playful, smile-filled girl-next-door shot.