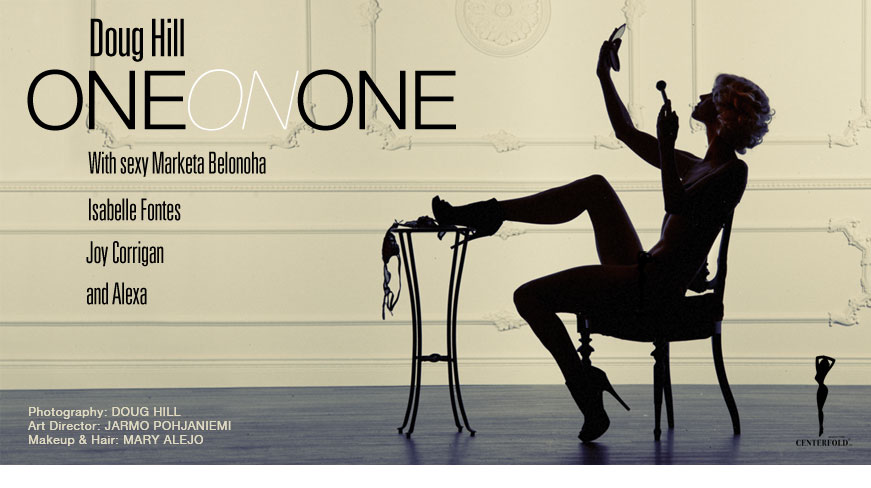 Doug Hill, a photographer from Oregon, has set himself a new photographic goal to accomplish. Not only does he wish to master lighting techniques that elevate his photography to a whole new level or learn how to take better photos in general, but he also strives to create images that he can sell for profit and take a crack at the publishing nut. Shoot The Centerfold Publishing will also produce Doug Hill's own digital lighting guide about the shoots with education in mind. To top things off, Doug Hill gets to enjoy sales royalties from each item sold!
Doug's third time's a charm One-on-One has produced impressive results in both glamour and fashion styles. Not only are we at STC pleased with Doug's new performance, but Next modeling agency has also taken interest in possibly signing up one of the models based on Doug's One-on-One photographs. Let's find out what Doug Hill has to say about his learning experience with STC and if things are going either "down-Hill" or "up-Hill."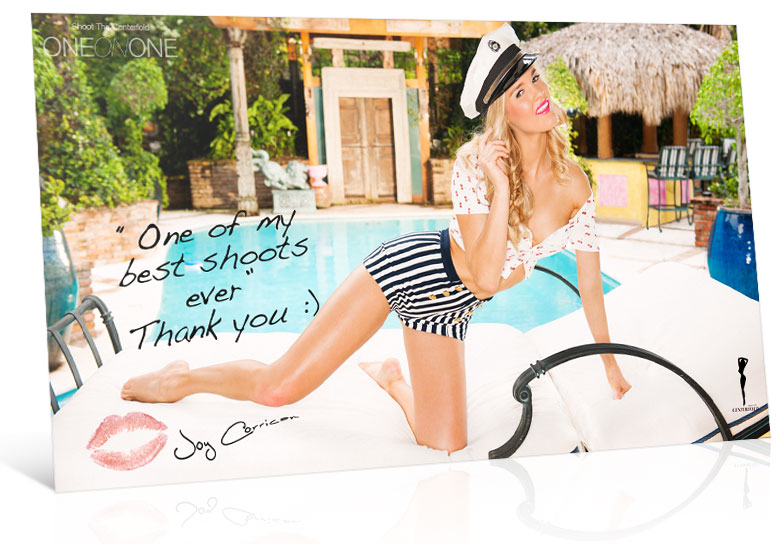 Interview
STC: Your recent photography session under Miami's sunny skies was your third One-on-One session with Shoot The Centerfold and Jarmo Pohjaniemi. Are you on a winning streak or is it your determination that drives you to learn more?
Doug Hill: Probably a lot of both. I feel grateful and fortunate to have the life I do, but I'm definitely a driven person. I've never had any monumental successes in my life without determination and working hard to get what I want. Photography is no exception. At this point in my photography career, my definition of success is measured in an artistic manner instead of a financial one. Don't get me wrong, I'm not afraid of getting paid for my artwork, but I'm much more interested in mastering my craft at this time.
STC: How long have you been a photographer?

Doug Hill: I began my photography pursuits when I was very young. Come to think of it, I actually started with video when I was around 10 or 11 years old. I had discovered that I could use my parent's video camera to make stop-action videos with my Star Wars action figures. I would spend hours making these little stop-action scenes and then overdub the dialog later.
When I was a little older, I took a photography class in school. This was long before any affordable digital equipment was available so I was able to learn how to process and develop my own film. The teacher liked what I did and, without my knowledge, submitted some of my photographs into the county fair's photography contest and I ended up winning a first-place ribbon.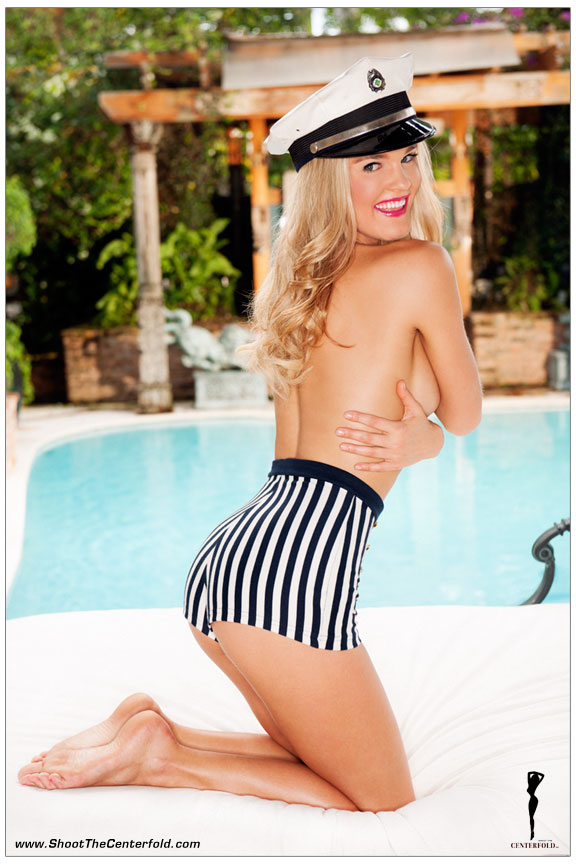 I dabbled with photography here and there until I went to college where I started taking it more seriously, eventually pursuing a photography degree. Digital still wasn't available to us so I learned more in-depth techniques with film, but when it came time to process color film, I fell short. The time in the darkroom trying to do the processing was too much for me, as I had more pressing things to do with my nights and weekends like drink beer, chase girls and play in my band.
Fast-forward about fifteen years. I became involved with an independent record label. I acted as an assistant director on the music videos we produced for the bands and I realized how much I missed creating visual art. I picked up an entry-level DSLR in 2009 and started getting back into still photography. What I thought was going to be a casual hobby quickly turned into an obsessive passion. I quickly outgrew that camera and soon upgraded to more professional bodies, lenses and gear as my desire for learning and improving my work increased exponentially.
STC: You have been focusing in several different photography styles during your One-on-One sessions that include glamour, fashion, editorial, commercial, catalog and fine art. Which one of the photography styles was the most challenging and why?
Doug Hill: Each style comes with its own set of challenges. I suppose when it comes to lighting, the glamour sets are the most challenging because we painted the mood with many gridded strobes. On one of the set-ups (the "Classic Set" in Jarmo's Master Lighting Guide) we ended up using 12 lights. We likely would have used more, but we ran out of functioning units.
Getting those lights to blend and create the mood was definitely a challenge. When it comes to fashion, I'd say the styling is a major challenge for me. I was raised in a fairly small town in Oregon – not quite the fashion capital of the world! Fashion certainly wasn't top of mind for me growing up. The challenge for me with fashion is stepping out of my comfort zone and training my eye to notice what is new and hip and figure out a way to impart my unique perspective while remaining relevant to today's trends.
STC: Which of the photography styles was less challenging and why?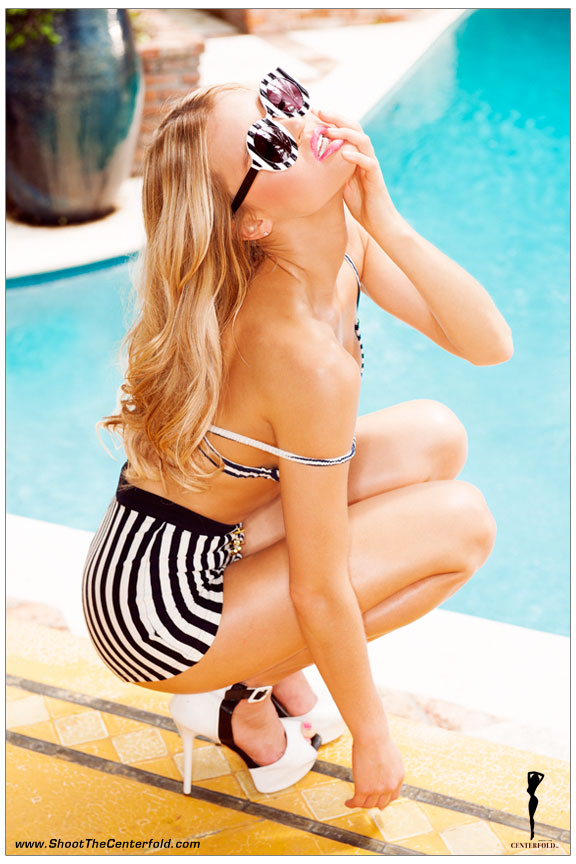 Doug Hill: None of the styles are easy if you want to produce amazing results. I think the minute I start thinking that something is easy, that means I'm not pushing myself. In order to become a better photographer – or artist in general – I need to constantly think, "What could make this concept better? What can I do to make the image even more compelling?" When I'm doing something for a client, I ask myself, "What can I do to ensure this image becomes more interesting and resonates with the people who see it to make the products they see irresistible?"
STC: Your goal is to produce images which are not only pleasurable to the eye of the average viewer but also demonstrate qualities that today's clients are looking for in a photographer. You learned to showcase and demonstrate elements in different areas of photography that only few choose to understand. Do you feel that this has brightened your photographic knowledge base, and how?
Doug Hill: Yes, by leaps and bounds. When I first contacted Jarmo about a possible mentorship I had already come to the conclusion that in order to really excel at my craft, I would have to study under a master. After attending my first Shoot The Centerfold workshop I left hungry to learn more. I called Jarmo and asked if there was an opportunity to work with him on an individual basis to learn more. He said they were thinking of doing something like that, but hadn't worked it out yet and maybe sometime in the future they would offer such a program.
I'm not one for taking "no" for an answer, so I kept calling him until he agreed to work something out with me. My first One-On-One was done in my studio in Oregon and it was two days of non-stop lighting, coaching, styling, posing, etc. Be careful what you ask for – you may just get it! It was an intense and humbling experience but nothing good ever comes without a little pain and suffering.
STC: This was your very first trip to Miami. There was not much time for sightseeing as you hopped from one set to another during your four-day visit. Give us some off-set and on-set highlights.
Doug Hill: I think most people associate Oregon with rain and Florida with sun and that is a fair assessment. When I landed in Miami, I expected to see blue skies and bright sunshine, but instead I was greeted with cloudy and rainy weather. Jarmo and I walked around South Beach and at one point got caught in a very heavy downpour.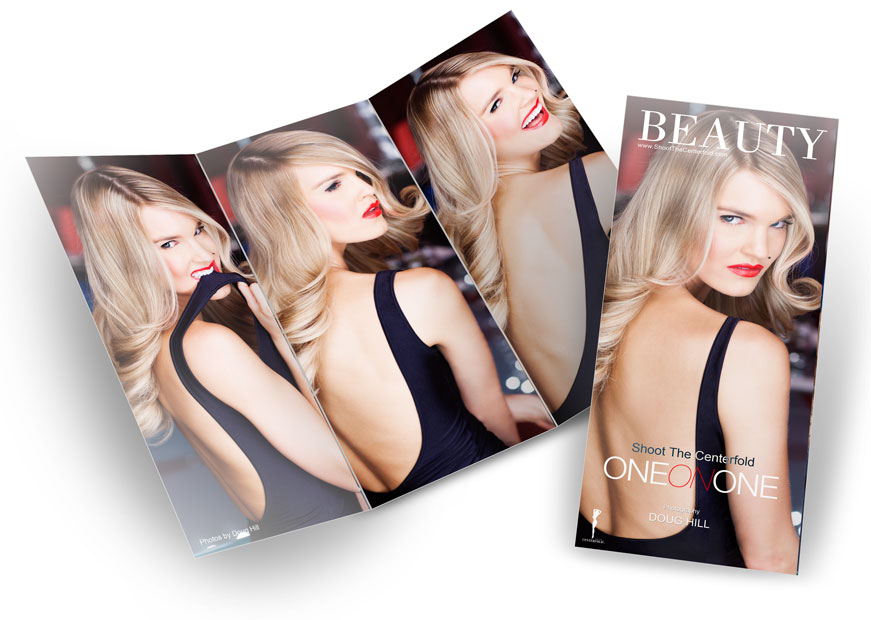 As an Oregonian, I'm not afraid of a little rain, but we got soaked! We found refuge in an amazing bookstore called Books & Books. They feature a fantastic photography section and it was the perfect place to wait out the storm. We visited the Taschen Store as well, which was very cool.
The on-set highlights? The three days were fast and furious. My "day-job" is in the restaurant business so I prefer quick-paced and almost chaotic working environments. We did a total of six sets in the three days we worked. Each set presented unique challenges. Rising to those challenges to get the results we desired was more than satisfying.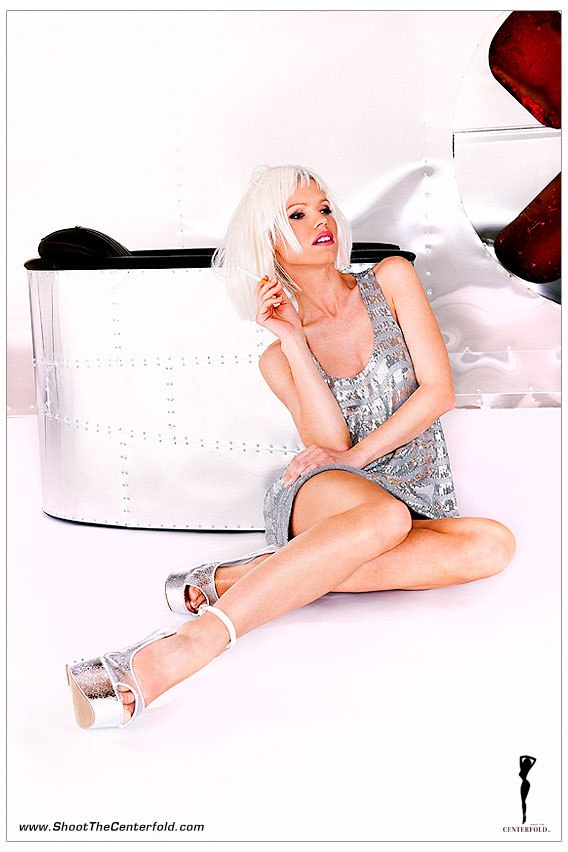 STC: This time you worked with several different models. Two were very experienced agency models and one was brand new to modeling. The models were from New York, Miami, and Milano, Italy. Share your thoughts and what photographers should know or learn from your experience when booking a model for their shoot.
Doug Hill: Model selection is paramount. If you want the best images, you have to work with the best models. All the technical lighting knowledge in the world won't help you if your model isn't top-notch. An experienced model knows how to pose and can adapt to direction much better than an amateur can. It's also about the "look."
For example, Joy was a perfect selection for our girl-next-door-meets-Guess ad set. She just has that look – very cute, very innocent, very playful. When working with our inexperienced model, we had to rely on a ton of communication. Luckily, she was a great sport and we were able to achieve some fantastic images, but we were only able to do so because she has "it." She has a look that clients are going to want and, I predict, will be paying top-dollar for in the near future.
STC: You worked with strobes, HMI, and tungsten lighting during separate scenes. Which of the scenes was technically the most rewarding?
Doug Hill: I don't think one particular set-up was more rewarding than any other. The rewarding part was seeing how simple most of our light set-ups were and seeing the incredible results we were able to achieve with those. I don't recall using more than four lights in any set and one of our set-ups used only one constant light. The cool thing was seeing what each style of light imparted to each set. Knowing which light will bring out the best feel in your photo is very important.
STC: There was a lot of discussion about verbal communication between the photographer and the model on set. Did you find this important?
Doug Hill: Absolutely. It's interesting how many aspects of great photographs are not just gear and lighting. Communication is so important as is the styling, makeup, etc. The model cannot see what the photographer sees and they need to be able to respond to commands and suggestions from the photographer in order to get the image right.
We were constantly communicating with our models, whether it was direction or just encouragement. Asking the model to interpret our direction is important, too. I mean, they're people, not products. The good models are able to react and deliver when given general directions. For example, you can give them a scenario to act out. Even something as simple as "give me the look in your eye and the smile to make me want to buy you a Ferrari" will create magic with experienced models. It's about body language. They have to tell the story or convey the meaning of the image without words. We have to direct and coach them to do so.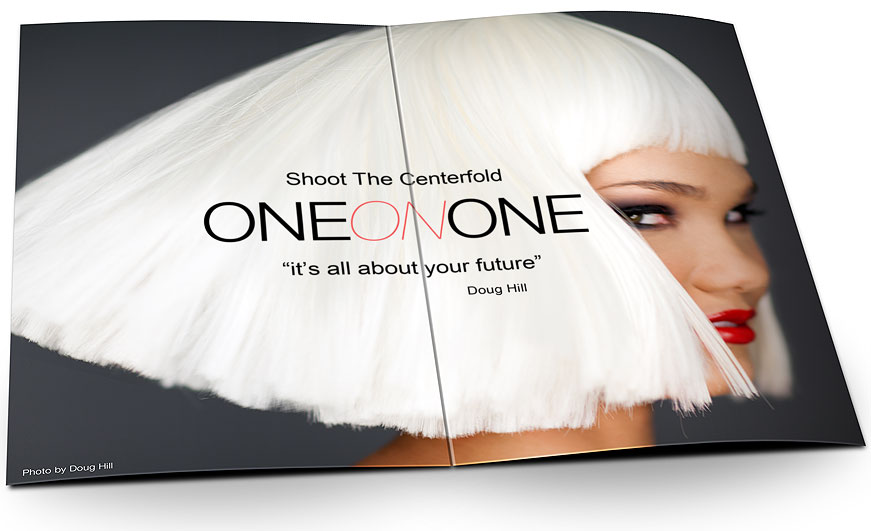 STC: If you could re-do all three days again, what would you do differently?
Doug Hill: I would have added a fourth day… and brought some insect repellant. The day after the big rain we were once again shooting outside. It was so hot and muggy! I had noticed the occasional mosquito buzzing about, but didn't think much of it. During that shoot Jarmo had me in some impossible physical positions to get the image just right in order to utilize the natural distortion of the lens. I could feel the mosquitos landing on my legs and my first instinct was to stop and brush them away but I knew that the main priority was to get the image right! By the time I got back to bed that night, my legs were a big itchy mess as I was covered in mosquito bites. But as I laid my head on the pillow, I knew it was all worth it. I took some incredible and, for me, game-changing shots. The bites will heal in a couple of weeks but those photos are forever.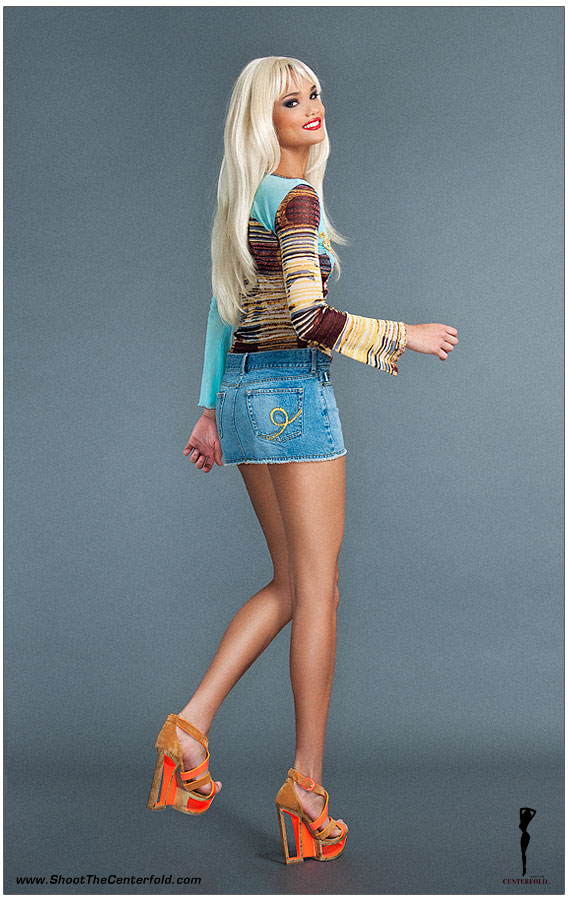 STC: You used different brands of lenses with the same focal length during the sessions. Please, explain.
Doug Hill: You need to use the right tool for the job. That being said, I only brought along a few tools; my cameras and a couple of lenses – a 70-200mm and a 24-70mm. I didn't bring my 85mm prime. So, the times we needed that particular lens and eventually 200mm and 300mm primes, we had to use a different camera brand all together. Talk about stepping out of your comfort zone!
I had to adapt quickly to a completely foreign camera set-up. When given the opportunity, I chose my gear – my familiar tools – but when the other brand camera and lenses made sense, we used those and I just had to adapt. The one lens that we both had, the 24-70mm, had very different qualities when it comes to lens distortion. We ended up using the different brands for different effects depending on what the image necessitated.
STC: Styling played a big role in addition to photography. Some wardrobe choices came as far as London. How do you weigh the importance of styling used during the shoots?
Doug Hill: When it comes to fashion and glamour, it's everything. If the clothes look wrong, it destroys the feeling and mood of the photos. You can have the lighting perfect and moody for the glamour set, be working with a top-notch model, have the best camera gear possible, but if the shoes are crap . . . it ruins the shot. For those photographers like me who don't have the best fashion sense, it pays to find a great stylist and then start buying fashion magazines like Vogue to really study and understand the latest fashion trends.
STC: What about makeup and hair?
Doug Hill: It's so important to find a really good makeup artist and hair stylist to be part of your team. At times I get lazy or budget constrained and allow the models to do their own makeup and hair. Sure, I save a few bucks but one thing is for sure, I never look at the images the same way after seeing the difference when I do involve a professional hair stylist and makeup artist.
It takes the shoot to a completely different level when they are detailed, alert and involved on the set. The very best ones are another set of trained eyes. They'll catch things like loose hair or a lipstick smudge that I may not necessarily notice because I'm focused on other things. Some models like to do their makeup themselves without realizing that they only please themselves in a way that is suitable for them, but not necessarily for the shoot. It's an "A" for an effort that does not work on professional level.
STC: Let's discuss about the direction and style, and why we jumped from one style to another style on each set.

Jarmo: One common problem with photographers is they are unable to identify what is glamour, fashion, editorial, and commercial photography. All of these categories have a specific look and a feel that often gets overlooked, but not by the clients who know exactly what they want. They expect the photographer or art director to make their vision come alive.
When booking a model for the shoot, sexy models seem to get all the glory and tend to get photographers excited, but hold on! Those models actually aren't always the best choices. There is more to beauty than just sexuality. We have all loved erotic and sexy images since the birth of drawings and photography, but the clients who want to sell their products might think otherwise. They don't want to have an overly sultry model compete with their clothing line and campaigns. They are there to sell their product line instead of selling the model, just as cosmetics ads are fitted with models that can portray beauty and showcase the cosmetics instead of their sexuality.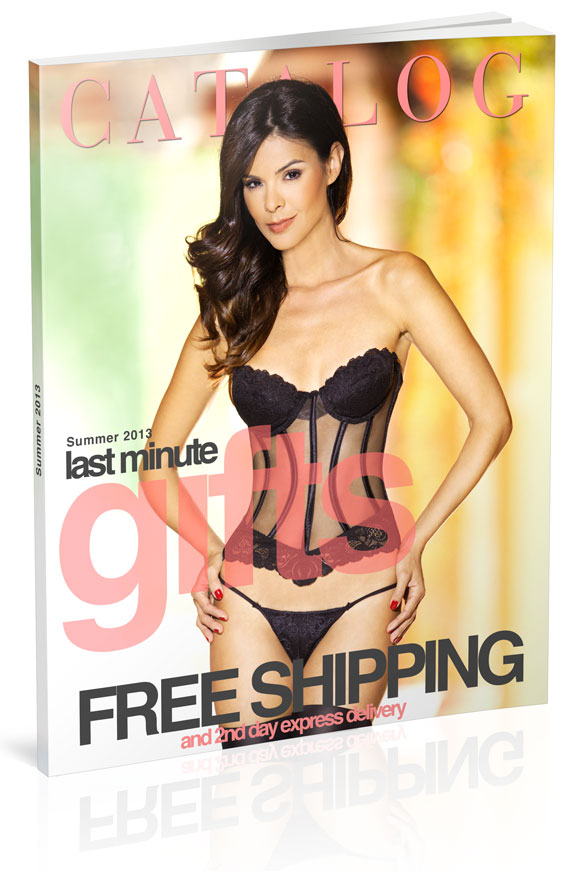 It is important to see what is invisible to others from your client's point of view, unless you are shooting for Playboy or men's magazines. Even when photographing for Playboy, you need to have a good understanding of styling, hair and makeup, and how to portray a woman to your client's specifications.
Most starting photographers tend to photograph only what they like and that strategy works great for their Facebook buddies, but not for serious clients who are not as interested in wet dreams as they are their own profits. They hire photographers who are capable of following directions and delivering images to their tastes. This is why photographers should have sufficient lighting experience because you never know what the client may request, and you should be always ready to please and impress.
Photographer Doug Hill's mission is to learn photography in addition to his already great skill set. There is a huge market in addition to glamour in today's world, and Hill says, "I want to master my craft and become a working photographer."
We discussed this goal and made a calculated plan to fulfill his vision to be able to see without the camera and to be able to recognize the elements that separate the earlier mentioned photography styles and categories. Only then did we move cameras and select lenses that delivered a specific look for each scenario. These are basic "backbone" lessons that give a photographer a solid foundation to gain confidence regardless what your client may request.
Our first set was to photograph glamour-ish "Guess" type images and analyze what makes them marketable. First, we had to fight the odds given to us by a rainy day. We treated the situation as if it were a real booking from a client. We are there to provide results, not excuses. (As Gary Cole, longtime Director of Photography at Playboy magazine, puts it, "I cannot print your excuses instead of your images.")
Doug Hill: I wasn't sure what to think once I saw the overcast day and the hints of rain sprinkles. I figured we'd just scrap the idea of shooting outside and move everything indoors, but Jarmo said, "No, we are going to deal with it and learn how to get around it by lighting everything as if it were a sunny day."
Jarmo: Don't settle for the easy way out. Always choose to support your client's original plan and remember going that extra mile which will make their images look good will never go unnoticed. Editor Jeff Cohen from Playboy once told me, "Jarmo, this specific photographer has never complained that the weather was not right or that there was challenges. He has always delivered for the past 25 years and without a single incident. That's the kind of photographer I like to hire and work with."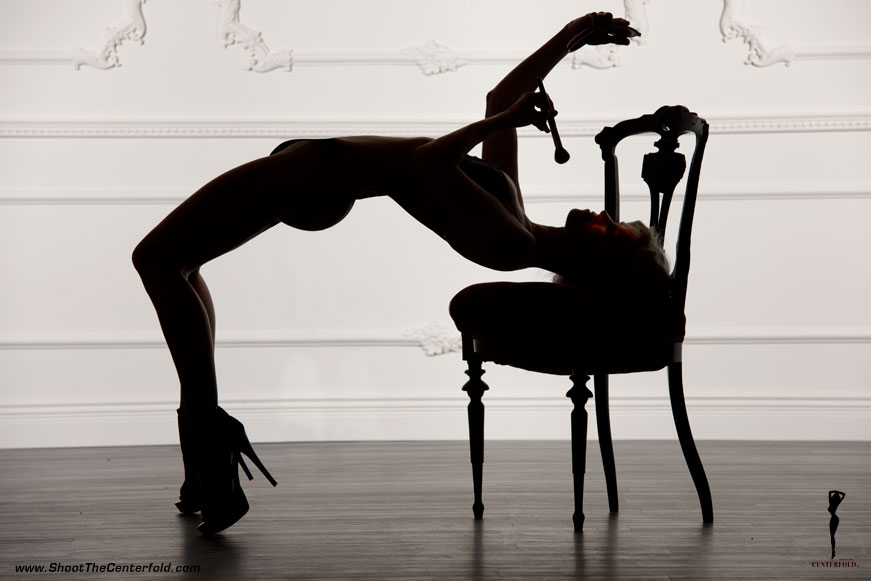 Doug Hill: We fine-tuned our strobe lighting and covered the power packs from light rain and kept working. There was this one strobehead that was bare and getting wet. I said to Jarmo, "Don't you think we should cover that head instead letting getting it wet?" Jarmo answered, "Know your lights and what they can really take!"
We shot tethered to a laptop and the pressure was on. It was muggy due to the rain and sweat was dripping all over my face. Our beautiful blonde model was very professional and took it as it was coming. Makeup and hair kept going flat and we just pushed on with Mary Alejo jumping in to touch up as we went.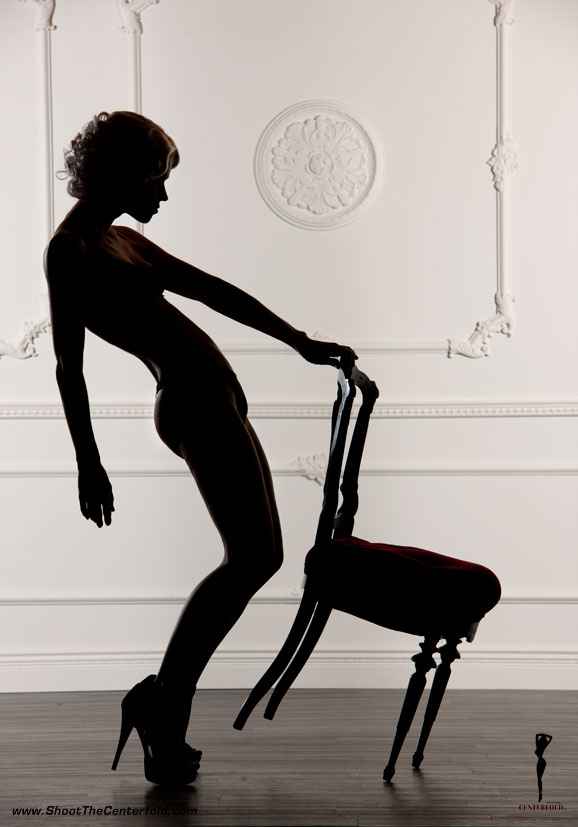 Jarmo kept adjusting the angles and lights when necessary. I have never had so much pressure on a set as I had this time. However, this is what I signed up for and I wanted to be in that hot seat in a real-world photography situation.
I learned so much with the lighting and other tricks that not in a million years could I have figured them out myself or by reading a book. The recurring lesson I've learned since my first STC One-on-One is that these same techniques are not available just anywhere, period. They say "experience makes a master." That couldn't be more accurate.
The real secrets of a master photographer go way beyond photography schools and teachers who have not lived and worked in the top photography circles.
STC: Tell us about the scenario where you were learning compositing, cropping and posing.
Doug Hill: This was in a studio and we wanted to create an elegant image with an editorial feel. We lit the set and started shooting. We did not get very far before realizing that to achieve a specific editorial look you need a certain body form, style and cropping.
Jarmo: First of all, we needed to position the model to Doug's camera frame so that it made sense. After that, we polished her poses that gave the specific look we were after. There are different ways to achieve a variety of looks and this lesson was to demonstrate powerful lines that are achieved by posing your model and making her feel the desired sensuality.
If you take a model and frame her correctly, consider turning off all your lights except the background light. This way you will see a silhouette of your model that you can analyze and see if she looks great, even without seeing your model's beautiful face. Only then will you really know if her form and pose has photographic qualities. This also was a lesson about a negative space vs. positive space. This article is available on iTunes in my digital photography book about lighting.
Doug Hill: A few days before the shoot I get a request for a chandelier for the photo shoot. I quickly learned that the price range could be from few hundred dollars to tens of thousands of dollars. Luck was on my side and I did not have to spend too much money for one. Considering the lifespan of this chandelier and the shock factor, it was all worth it. Somebody even told me to rent one but in the end, that would have been a terrible idea. You'll have to see the video to really understand.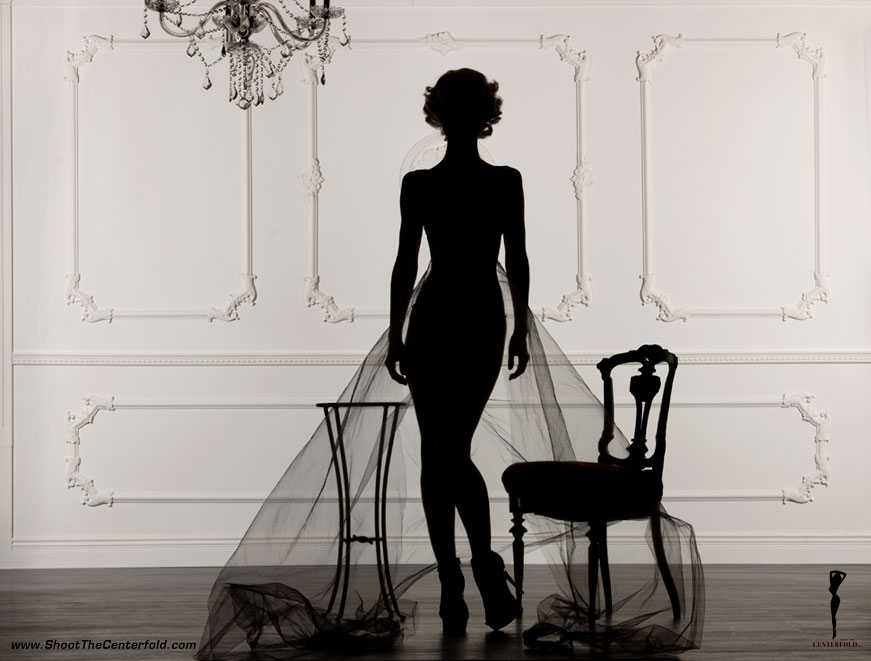 STC: One of your favorite sets was with Isabelle from Elite. The challenge was how to overpower the skies without losing the surroundings and your model. This requires much power, light and specific lenses that give you the desired look and effect.
Doug Hill: I've always wanted to shoot outdoors and overpower the sun, but never quite achieved satisfying results due to some location and equipment challenges. I must say that I was little awestruck to be able to work with a high-caliber model like Isabelle. She clearly out-did me with her experience level, which turned out to be a blessing.
She immediately adjusted the pace and sped up or slowed down when necessary. She was able to match my timing and we were able to sync our rhythms, much like playing music together. This was a true pleasure and changed my vision about pro models forever. Experience does make a big difference on both sides of a camera. Was she worth forking out a few extra bucks? Absolutely, yes. You cannot afford not to hire a model that can give you consistent quality. The old adage is true: If you think it's expensive hiring a professional, just wait until you hire an amateur.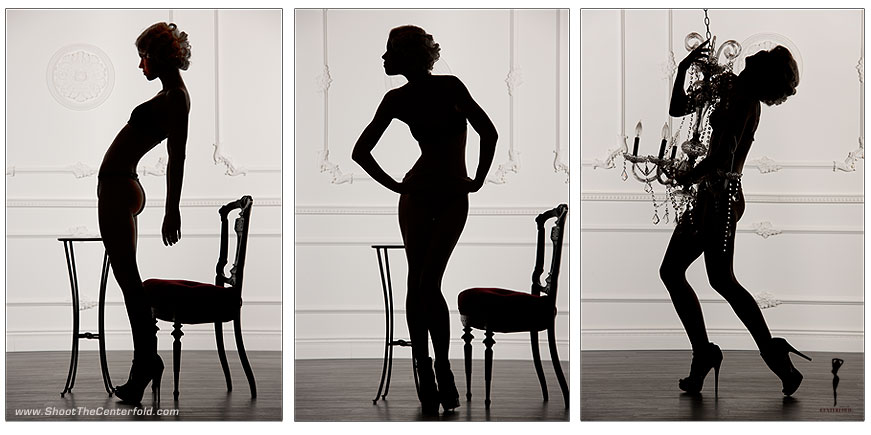 Jarmo: Here's an important point to remember: All models are to be respected at all times, regardless of their level of experience. Nobody is a pro at first and everybody has to start somewhere. Not only does this go for models, but also photographers. Always support a fellow photographer or a model and help when you can. A good deed will go far and a kind word given in a world of sharks will always prevail.
STC: You also did some beauty and portraits. How did this work out?
Doug Hill: Oh man, I don't know how to begin to tell you how much I love portraits. I wanted to learn not just your everyday kind of portraits, I wanted to photograph a modern portrait and a beauty portrait as seen in cosmetics ads.
This was not as easy a task as I had first thought. "Anybody can shoot a portrait" was my belief, but not anymore (unless, of course, you want to settle for your average, uninspired portrait look). Well, that's not me, I knew what I wanted and I got more than I bargained for. I must say that I have never been so stoked about photography as I am today. I highly recommend STC One-on-Ones for anybody who wants to get to the next level, wherever it is they are coming from.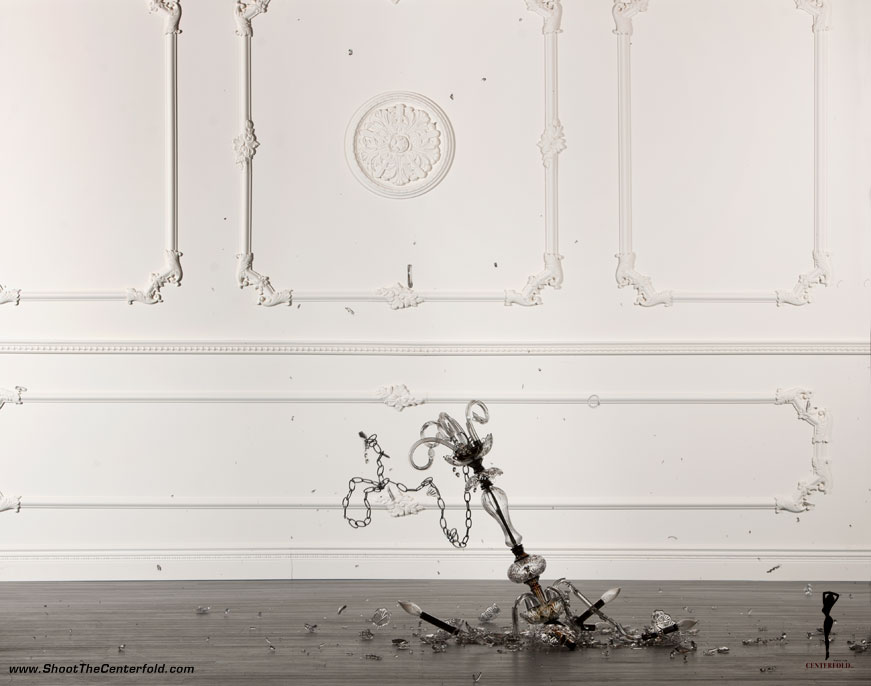 STC: What about the business side? Was there anything new that's worth mentioning?
Doug Hill: Yes, the business is actually almost as important as the photography itself. Otherwise, might as well only publish to Facebook and Instagram and use Pinterest as your portfolio website. Your images are your calling card and when you get your photography looking as right as it should be, the business will find you. But before anything happens, you need to remember how to conduct and run your business. I am not getting into the meat of the matter here, but join STC for details just as I did. It has been the best investment so far and I am looking forward for more!
STC: Now that you have gained extra experience, what would be your message for the photographers who are trying to get into photography business?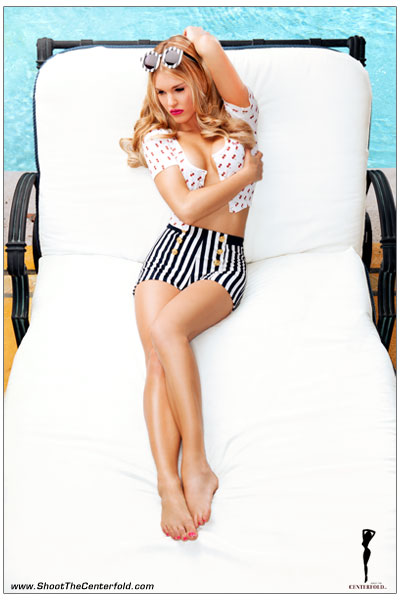 Doug Hill: I thought I knew a lot about photography, and I do, but now I realize the basic knowledge about cameras and photography does not matter as much as it does in photography communities and forums. We all buy cameras and lighting equipment assuming it's going to work out just fine… and maybe for some it will. I have now seen and experienced firsthand what the working photographer's life is all about. It's not about the brand of camera or which new light you bought as much as it's about educating yourself on how to use those tools and training your eyes to see and capture the light that's worth seeing.
Many photographers think that if they buy a better camera they'll be able to take better photographs. A better camera won't do a thing for you if you don't have anything in your head or in your heart. Just like when you buy a very expensive guitar – on its own, the guitar won't play a single note of that epic solo for you – it'll just sit there like a rock! Great tools are awesome, but they only help produce great results when the person using them is dedicated and determined to make the best damn thing they can with them.
There's a difference between interest and commitment. When you're interested in doing something, you do it only when circumstances permit. When you're committed to something, you accept no excuses, only results.
Doug Hill
www.ShootThecenterfold.com
Shoot The Centerfold One-on-One sessions are available between our seminar/workshops while you wait for the next STC seminar/workshop to come around. You now have the option to attend a full one-day photo session with an STC master photographer:
Stephen Wayda – Los Angeles
Jarmo Pohjaniemi – Miami
Ales Bravnicar – Slovenia
Ric Moore – Dallas
Byron Newman – UK London
STC One-on-One sessions offer a unique educational opportunity with personal tutoring from your choice of master photographers who will teach you photography and business. In addition to receiving valuable photo lessons as a group, you will also have the chance to be individually instructed and guided in a personal learning environment.