Dear STC Bali attendees, fans and photographers
We would like to thank you for joining our STC 2016 Bali seminar. It was memorable, fun, a lot of hard work, and, most importantly, photographically rewarding. We drank iced coffee at the Villa Zala Bali and traveled outside of our comfort zones across the rice fields and met the old man and the volcano.
Here's a smashing addition to our seminar: Playboy International publishes a whopping 8-page pictorial and a story about our Bali 2016 workshop. There's nothing like good times, memories and an unforgettable twelve days filled with fun, photography, high energy, and everlasting excitement. This truly bonding experience was full of learning new techniques, opportunities, and making new relationships with locals and the publishing world.
A Whopping 8-Page Layout About STC Bali Seminar
Click the images to enlarge!
We shot some incredibly beautiful images that I have been editing, which has taken me a couple of months since you chose to shoot more than 50,000 images in total. But rest assured that you have a put a smile on my and Aleš's face with your creations. And not to mention the STC sponsors will be publishing some of them for you.
And that, my friends, is all that matters!

Our clients and STC have reviewed some of the final chosen images and given you a thumbs up. We will announce the first wave of publishing winners on February 15, 2017.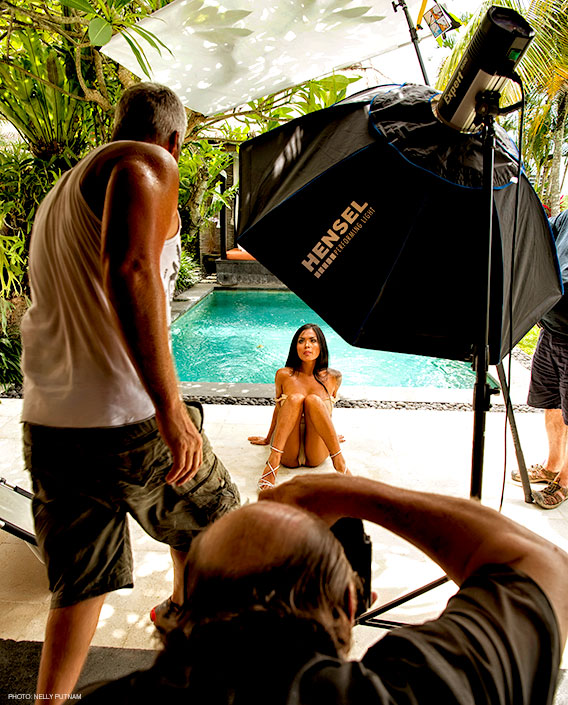 And, according to our new attendee friend Ajitesh Sharma, there may be an opening in Bollywood, India. We look forward to seeing the fashion video he produced during our Bali seminar.
All of you have shown passion and witnessed our way of photography and teachings, which we shared with you with open arms. Do not forget to follow up with your questions when they arise. We are here for you and want to see you succeed.
Also, while our Bali seminar sponsors, Hensel, Sunbounce, Think Tank Photo, Chimera lighting and BikiniLuxe are waiting to see your winning images, make sure to check out their latest products and offerings.
The Hensel Porty with 1200 Mini strobe, Powermax with Expert D 500 head and Octa 120 light modifier were the winners of the rice terraces with their exceptional durability and performance, while the Sunbounce's Sunswatter kept the models in the shade and the photographers alert.
Let's not forget the Sunbounce 4×6 Silver/Gold/White Pro reflector which is the choice of reflector among pros! We couldn't have survived without our Think Tank Photo camera bags. Hiking through the mud, up and down the rice terraces, requires a bag with durability that you can trust.
When our boutique seminars come to an end, and you return home, we are only just getting started. The important part of the workshop business begins upon our return. We dive into your and our images to see who captured excellent and beautiful shots for publishing purposes.
Also, you had a first-hand opportunity to witness the making of the Playboy cover at the pool area. You were there. You saw the magic as it happened. The ink in the Playboy magazine was barely dry with a such a fast turnaround. Ales Bravnicar navigated his way to the Playboy offices directly from the airport to finalize the cover before going home.
Currently, four International Playboy editions have picked up Ales Bravnicar's pictorial with Iris that you witnessed in the making. We like to consider this a big win for all of us. More updates will follow soon.

Iris's layout now in Poland, Slovenia, Czech Republic and Croatia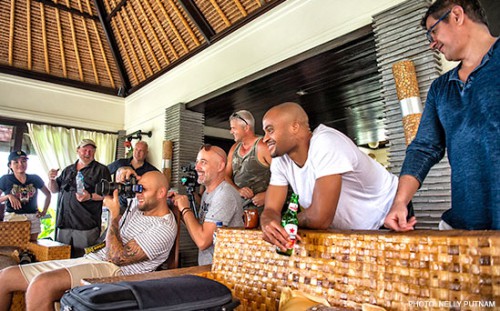 New friends were made, old one reunited and photography was the common language at the Villa Zala Bali

The Winning Image From STC's Bali Seminar
In all the excitement, STC veteran attendee Michael Sheller photographed the best picture of STC Bali 2016, which is a full page print ad in Playboy. Models Ksenya Belousova and pro soccer player Hugo Ukah posing in a traditional Balinese stairway at Villa Zala Bali proved to be an inviting and seductive capture which appeals to both young and older demographics. Finding the winning image from so many great shots was a daunting task. There were winning images for each month for the rest of the year. But naturally, we choose only one winner from each boutique seminar that gets the full page print ad in Playboy.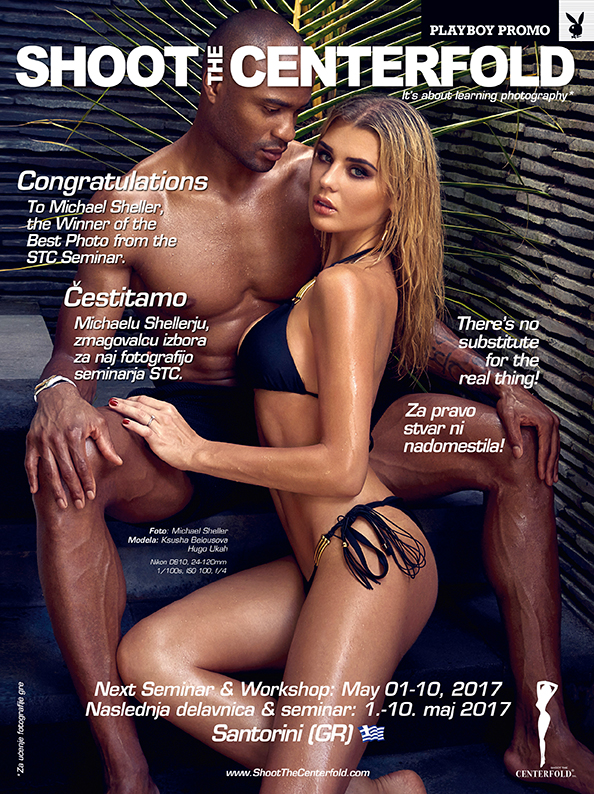 The winning photo by STC attendee Michal Sheller
"I would like to thank STC for these incredible opportunities to get my photography published." -Michael Sheller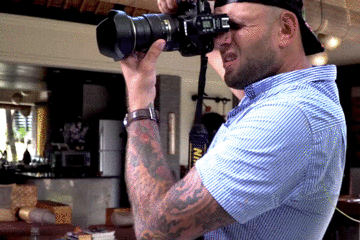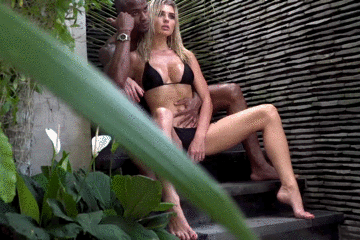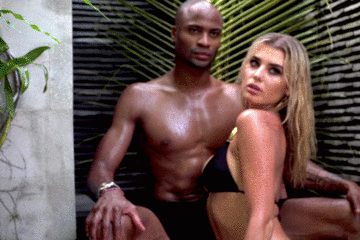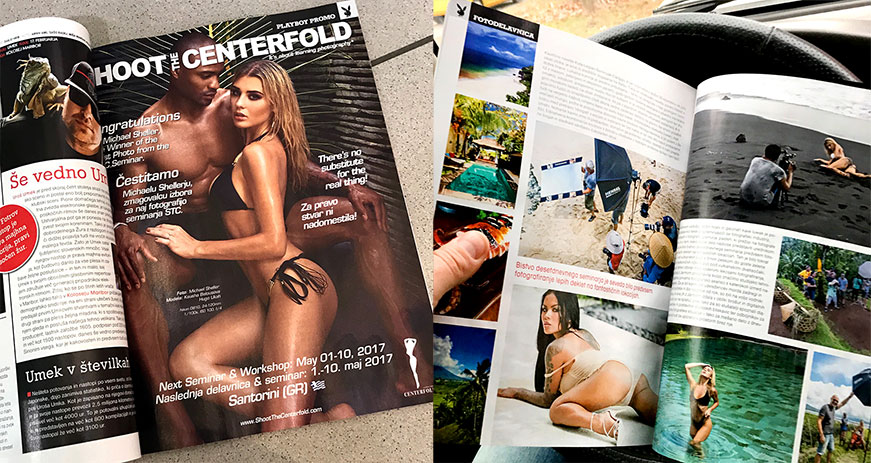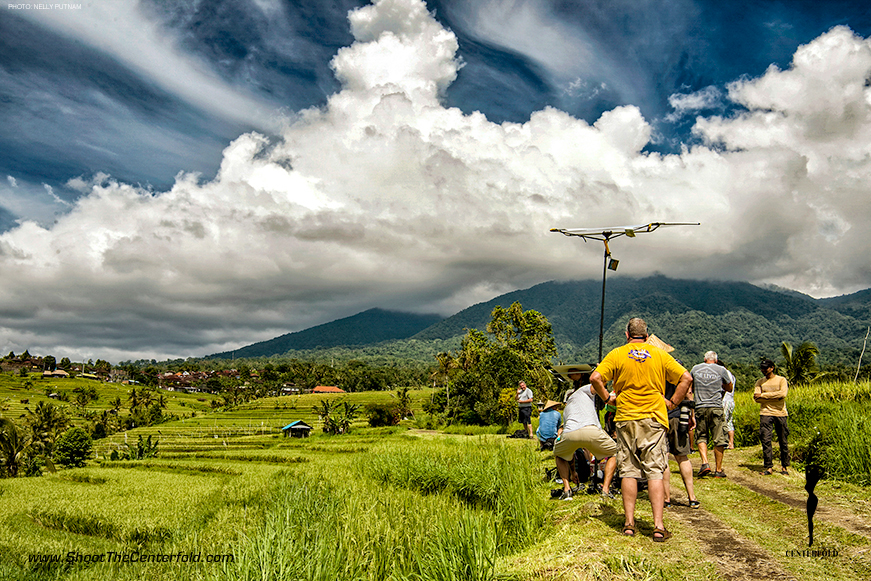 Famous Balinese rice terrace – STC Bali 2017
So, What's Next for You, the Attendee?
We hope that you have put all the lessons that you learned in Bali to work. Shoot pictorials, picture stories, conceptualize and speak out, visually speaking. Set goals and don't hesitate to contact us when you feel stuck because you're not. We are with you every step of your photographic journey. Also, consider joining us to our next boutique seminar in Santorini, Greece on May 1-10, 2017.
Stay tuned for the final commercial publishing winners to be announced on Feb 15, 2017.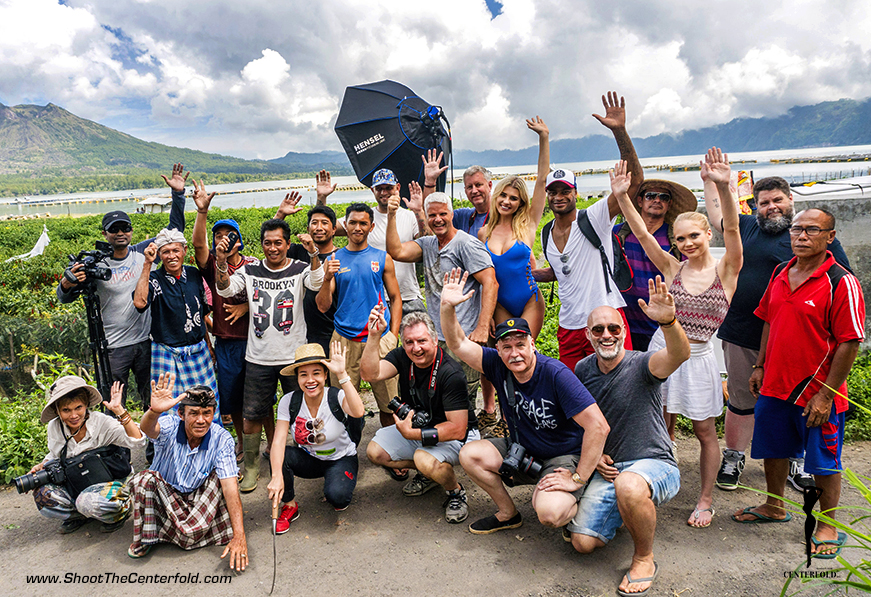 Group shot after a stunning pictorial shoot at Lake Danau Batur in Bali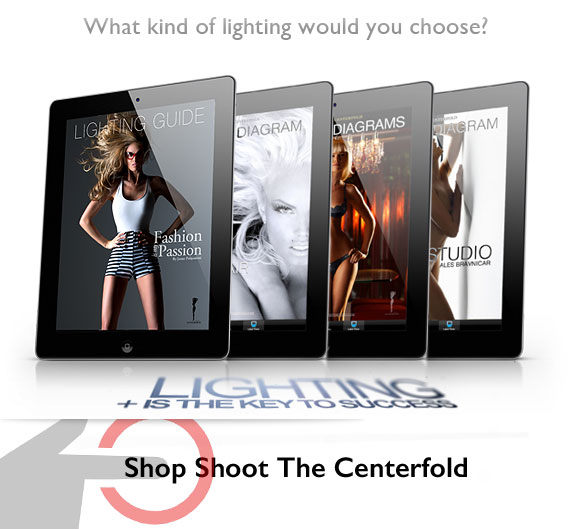 © 2017 Copyright ShootTheCenterfold.com. All rights reserved.