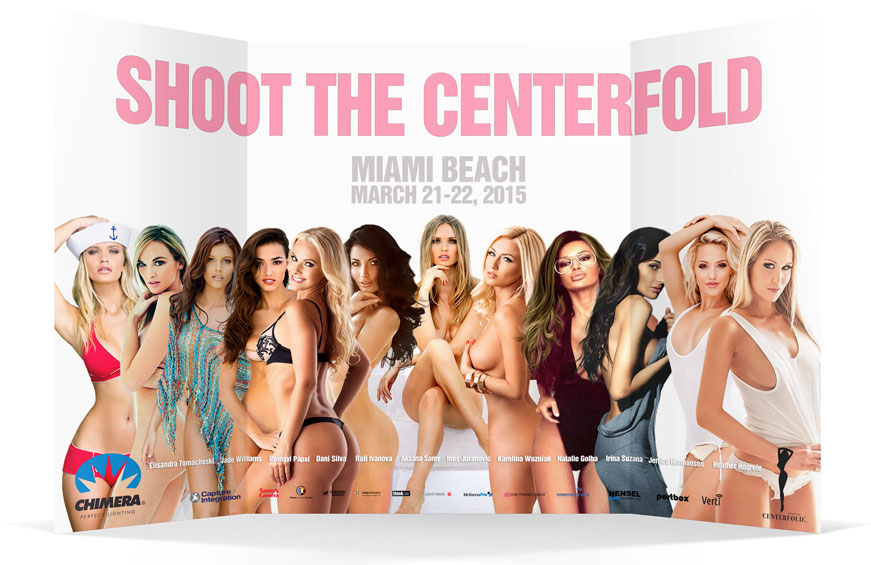 We would like to thank you for the perfect seminar. Read the seminar summary "

here

".
Shoot The Centerfold March 21-22, 2015 Seminar/Workshop
Our Best, Boldest Photography Seminar/Workshop ever.
The new STC Master Photography Seminar/Workshop is a two day immersive tutorial for beginner, intermediate, and professional photographers seeking to take their photography to the next level. This year we have added an advanced session for the most demanding photographers who are looking for publishing and other business opportunities.
You'll have the chance to photograph some of the most beautiful models and Playboy Playmates.
STC March 2015 Seminar/Workshop: $1295.00
Deposit : $300.00 : Final $995 Due by Feb 21
Gary Cole Portfolio review $250.00 (Attendees Only)
Shoot The Centerfold Miami Seminar/Workshop hours – 9 a.m. to 6 p.m.
Saturday March 21st
8:00am – 9:00am Course Registration – Schedules and badges.
9:00am – Seminar starts.
Why Are We Different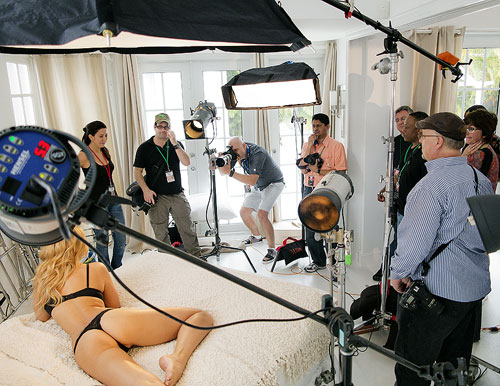 Our educational edge is based on our own extensive accomplishments and experience in the industry. We are internationally acclaimed photographers who have worked and still work for Playboy and have created some of the most talked about pictorials published worldwide. Over the past decades, our collective work has been seen in almost every major publication, as well as in advertising campaigns and fine-art galleries.
No other seminar can currently match the published body of work that we bring to the table. In addition, we are still top working photographers in the industry who travel the world and are part of building the brands of many high profile clients. From day one, the STC project was meant to connect the dots for those photographers who are willing to follow our success and take their photography to the next level. Our seminar attendees have the highest published rate of any other seminar in the industry. We don't just offer you a weekend full of fun, but an opportunity that can change your life.
And that, my friends, is what makes us different.
One of our lucky seminar attendees will be chosen to be published in Playboy International, a full page nonetheless. So bring your best game to the next STC seminar/workshop and keep your fingers crossed. There's no need to explain what this could do for any photographer's career.
Two days packed with inspirational Master Classes, in-depth Seminar demonstrations, Q & A's, and invaluable networking opportunities.

A highly advanced professional seminar lecture and on-set demonstration at a reasonable price, making it a great value for all attendees.


See the difference in using a real Playboy Playmate and an international top agency model.


Step outside your comfort zone and learn to utilize a world-class studio environment and see how professional pictorials are made.


Learn what editors, clients, and the photo industry are looking for. Understand how to become self-sufficient and in demand.


Learn to utilize a fully implemented studio setting and workflow that makes editors ask for more.


Be sure to sign up for this once-in-a-lifetime opportunity never offered before in this kind of a seminar/workshop environment.


See legendary Shoot The Centerfold photographers reveal their signature lighting techniques in demonstrations created for beginner, intermediate, and advanced industry professional photographers.

Have your portfolio critiqued by Gary Cole, longtime Director of Photography at Playboy magazine.


This seminar/workshop is about business, marketing, and how to make money with your images. And most importantly, learn to deliver photography that editors cannot ignore


Why learn from anybody else when you can learn from the best?

Styling With Dani Silva
There is much more to glamour and fashion photography than just aiming the camera at a gorgeous model. As beautiful and sexy as the model may be, she likely won't be enough to provide a complete picture. Most photographers overlook the overall concept or story when striving to produce the perfect image.
Art direction and styling are how you take a great shot and turn it into an iconic image. Wardrobe, accessories, props, hair and makeup are all part of the styling. The styling will make or break your shot. It needs to be supportive of not only your story but, if you want a chance of getting published or hired, it needs to be what the editors or clients want. Because this is such an important element to understand if you wish to find success in this industry, we have added a strong styling curriculum to our upcoming March seminar.
Come learn the skill that will truly set you apart from other photographers.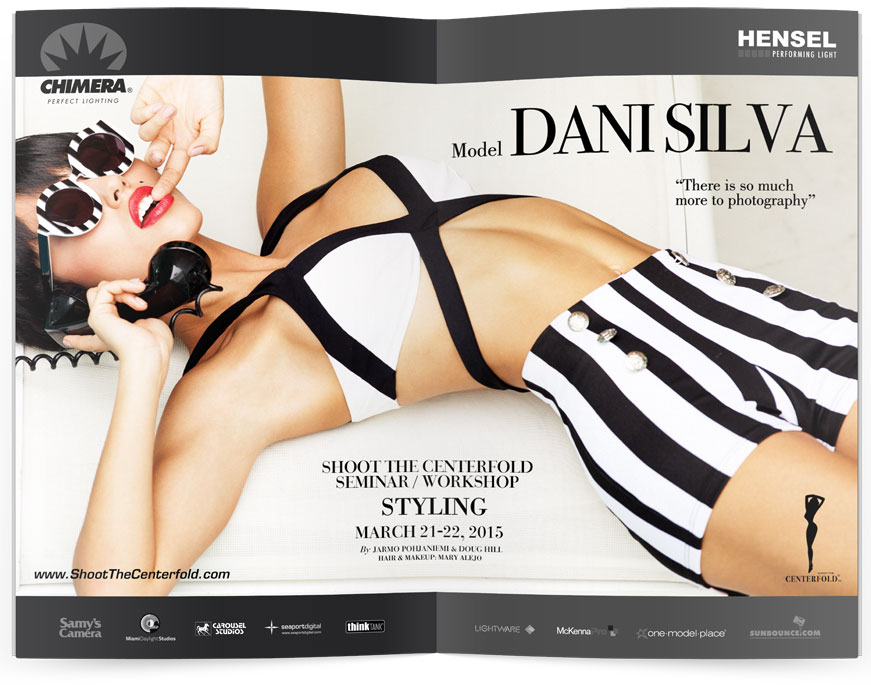 Bust a move!
In addition to amazing lectures, teachings and photographing some of the most beautiful ladies known to man, you may have the chance to experience spontaneous outbursts from our models while on their break, as seen in this video from our last years seminar … Model Isabelle Fontes is showing STC attendee Jessie Aquino some HOT Salsa moves. What would your move be?
How does Shoot The Centerfold choose its models for the seminars?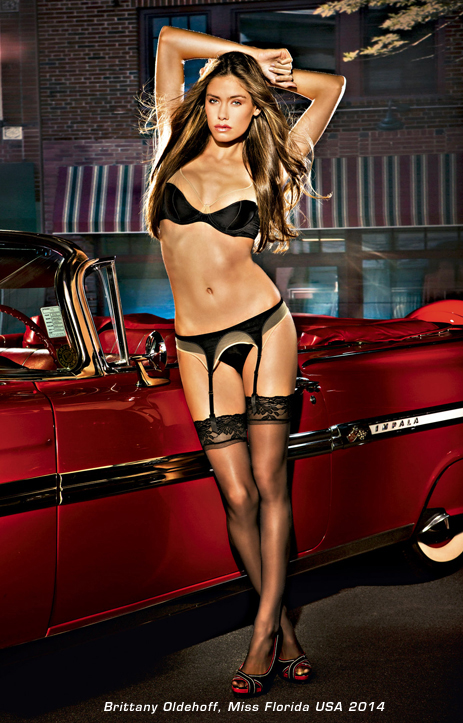 How do we choose models for our seminars? They must have not only the right look, but they must also have the experience necessary to work with everyone from a novice photographer to a full-fledged professional. Our models must not only maximize the shooting experience, they must also have a grasp of the business side of modeling as well. STC's beliefs and direction are to provide a wide selection of models to demonstrate the concept of having the model fit the assignment. We go through an extensive search when selecting models, as this is one of the most important parts of your photo shoot, since models are the subject that you are photographing.
If you've turned to STC for assistance in your photography, then you've likely come to the conclusion that shooting for fun only goes so far. Eventually, all photographers who take their work seriously will start wondering how to turn their hobby into a paying job. This is where STC's experience comes in influences the choices we make when choosing the models. Glamour models, centerfolds, swimsuit, and lingerie models are sexy and fun to shoot because they are their own product. The attraction to this type of photography is a type of sexuality and seductiveness that will always turn heads. The images will impress viewers, even if they're not in the photo industry and everyone will notice your photos. Well, almost everyone. What about commercial clients and fashion houses?
There's a difference when shooting fashion models as opposed to glamour and not just in poses or lighting. There's a saying that a fashion model knows how to present the clothes she's wearing and become secondary to the overall image. Her appearance and attitude are a reflection of the client or designer, not her own. People in the fashion biz say that models are just fancy clothes hangers, and they're pretty much spot on. The make-up, hair, accessories, attire, swimsuit, or lingerie is the primary element in the image with everything else taking a backseat to the product. As fussy as clients are with models, you can't imagine how meticulous they also are with the photographers they use to shoot their million-dollar campaigns or their catalogs. This is where the BIG bucks come into play! Are you ready to learn the tasks of dazzling a multi-billion dollar industry and bring home that fat check?
So far, we have merged two different philosophies, each with different directions and make impressions on two divergent yet complimentary worlds. Sure, there's a "Glam" category, but the main focus for STC is to teach you the best of both worlds so you can start making money with your camera. As much fun and cool our Miami seminar weekend will be, we will also be offering instruction and guidance that goes beyond shooting, lighting, and posing. We will be exploring the business side of photography, evaluating career readiness, and teaching how to customize your skills in preparation for that awesome day when that major client comes knocking at your door. And this is how we choose our models. Stay tuned, there is much more to come!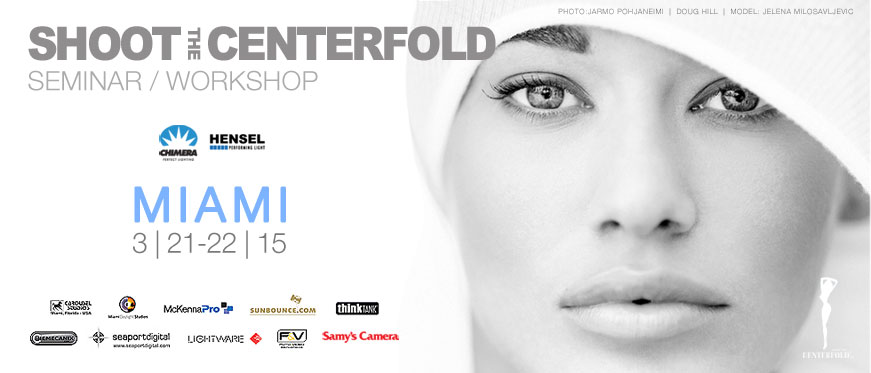 Introducing the Temple House Studio for the March 21-22, 2015 seminar / workshop
Since Shoot The Centerfold and Temple House joined forces to create Temple House Studios, it was a natural choice to have our seminar in our new home and to introduce you to Miami Beach's biggest and most sought-after studio, where top-end clientele comes to create masterpieces.
The Temple House is the biggest studio located in the heart of South Beach. It embodies SoBe's glamorous and exciting lifestyle. The clientele includes A-list celebrities and high-profile clients such as Jennifer Lopez, Jay-Z, Ricky Martin, Dwyane Wade, Michael Jordan, Chris Brown, Emeril Lagasse, Pit Bull, Birdman, Nicki Minaj, Lil Wayne, Jamie Foxx, Flo Rida, Al Gore, TV shows Dexter, Burn Notice, Sony, Universal, Playboy, Bravo, HGTV and others.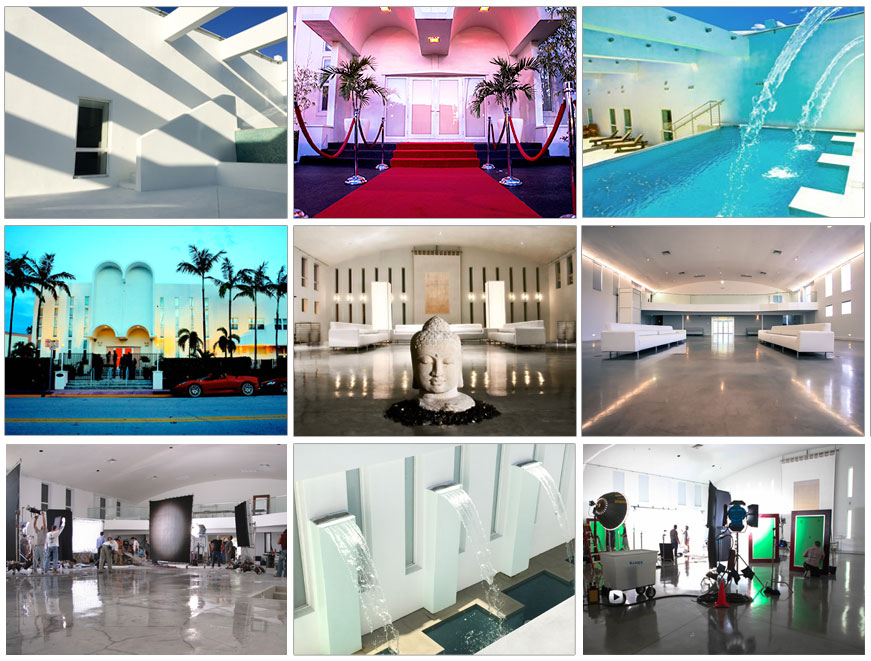 Temple House Studio offers unparalleled options for clients who travel around the globe in search of the perfect light and the perfect studio experience. There are no travel hassles since the studio complex is surrounded by South Beach's hottest hotels, bars, and, of course, the beach, which is just a few blocks away. Just bring your swim-trunks in case you wish to cool down with a mid-afternoon beach session. We just finished the massive renovations and added the only permanent "Rain Room Studio" in Miami where you can create the weather of your choice.
The magic city will be on fire during this year's seminar, coinciding with Winter Music Conference which starts right after our seminar and is sure to provide a truly unique following to our seminar. I hope you will join us for this one-of-a-kind experience and some good times.
Jarmo Pohjaniemi
Irina Kazakova will rock your world!
Gentlemen, this is actually an understatement… I'm very sorry to say, but Irina might traumatize you for life. The world-famous superstar gymnast just confirmed that she will join our March seminar. She will demonstrate her incredible posing and performance skills during our Advanced Photography session. Nothing you can do can prepare you for this. We all fantasize about such things, and some lucky few may have even experienced the effects that a super flexible girl can have on us, but Irina takes it to a whole other level that none of us, even the most twisted and imaginative minds, could ever imagine.
Irina Kazakova is known as one of the world's most flexible contortionists/dancers. She is a world-class gymnast who specializes in contortion and rhythmic gymnastics on Russia's national team. She works with a personal trainer with whom she perfects her over-splits. Her most popular performance is her "Snake Dance". With skills like that, all you need to do is press click and you are sure to capture and image that will be epic. Remember to breath…
Awards and honors:
Honored Master of Sports in Rhythmic Gymnastics, Russian Award, Government of Russia (the highest national honor for achievements in this field).
1st Place – Russian Open Cup Rhythmic Gymnastics and a record winner of The Show of Russian records.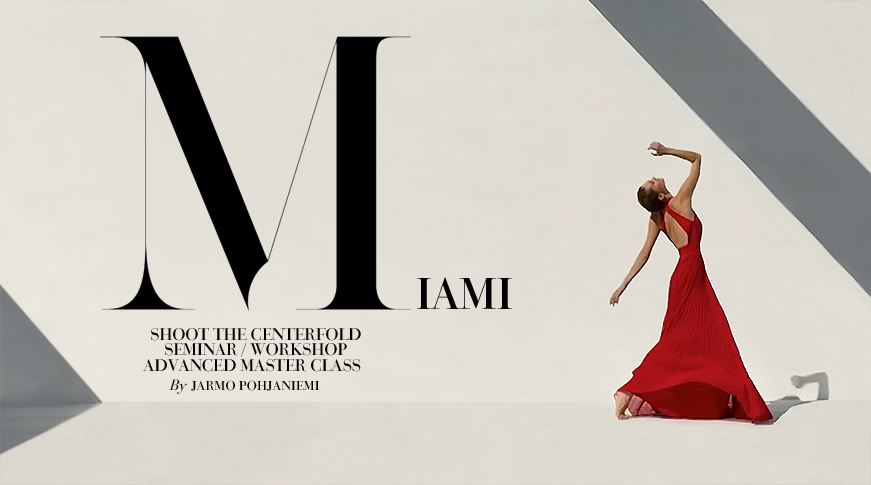 Advanced Master Class
During this seminar, Shoot the Centerfold master photographer Jarmo Pohjaniemi will offer advanced forms and composition techniques as seen in high-end fashion publications and in commercial photography campaigns. This specific master class is recommended for intermediate to advanced attendee photographers who are ready to take their careers into the lucrative commercial publishing world.
Lens and Motion Blur
Learn advanced motion techniques and the settings needed to capture the desired speed, exposure, and how much blur to add (or remove) to achieve the images that impresses clients.
Commercial and Artistic Composition
Learn composition, shoot to edit, focal length, subject placement, form, and the use of negative vs. positive space in commercial work vs. fine art and why clients cannot get enough of it.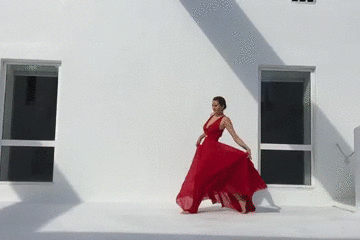 GND Meets the Vogue Glam Photography
Learn to utilize beauty to create an everlasting impression which adds longevity to your images and keeps clients coming back. Hear the secrets to master GND meets the Vogue glam photography.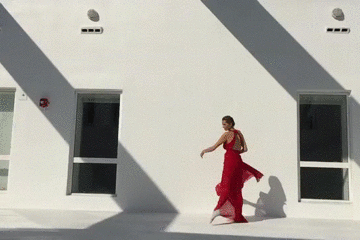 Become a Part of History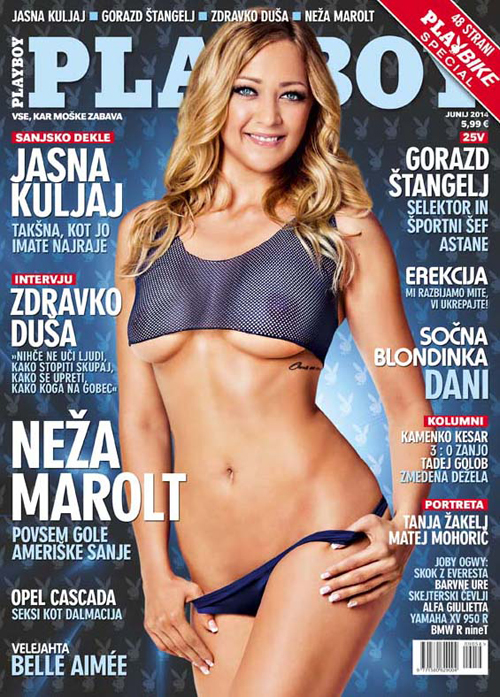 One of our lucky seminar attendees will be chosen to be published in Playboy International, with a full page, nonetheless! So bring your best game to the next STC seminar/workshop and keep your fingers crossed. There's no need to explain what this could do to your, or any photographer's, career.
We will choose one of the images you create during our seminar as the winner within 14 days from the seminar date.
During last year's seminar you were able to witness an actual Playboy pictorial and cover in the making which was then published in Intl. Playboy. Now, that's some excitement! ➠ ➠ ➠
We are kicking it up a notch this year by getting one of you published, in addition to revealing invaluable secrets about photography and lighting. This is our way to give back to you as an appreciation for your participation. At STC, we make dreams come true…
This is a truly unique opportunity that no other seminar can offer. And never in the history of tutorial photography has an educational experience been such a game changer.
So, what are you waiting for? Come give it your best shot!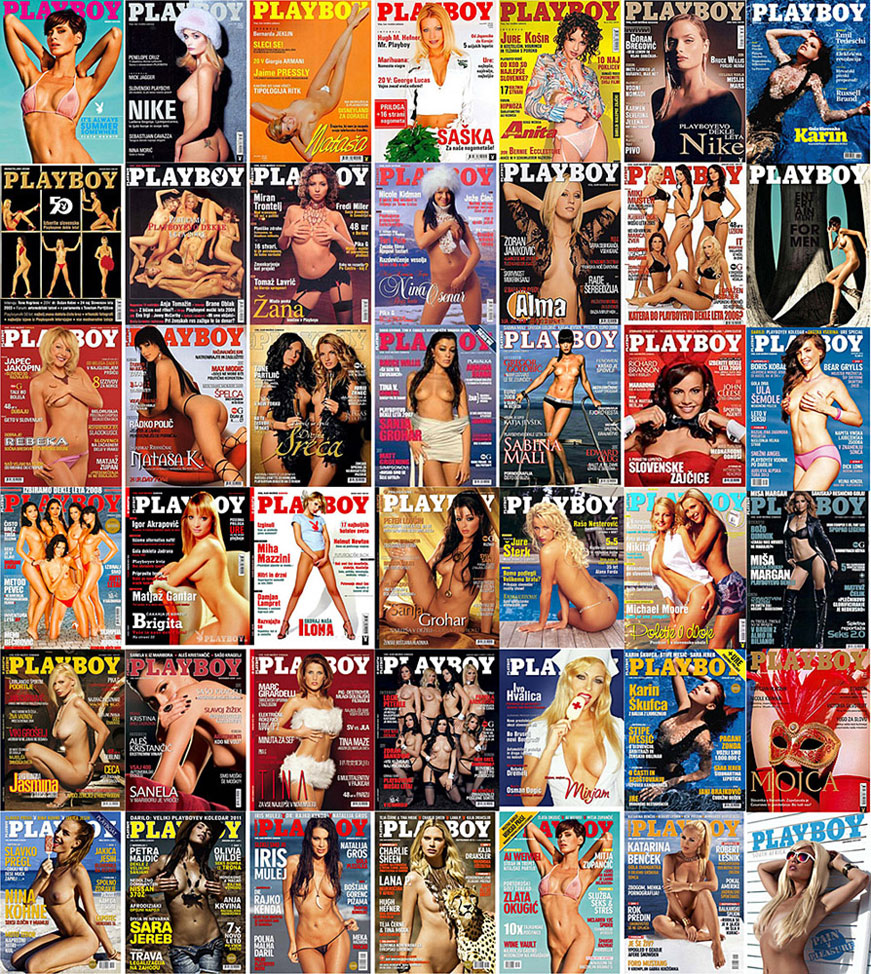 "Playboy Covers by Ales Bravnicar" Covers used with permission from Playboy Slovenia – www.playboy.si
Meet the Masters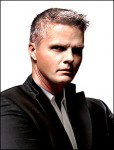 Jarmo Pohjaniemi
Jarmo has over 30 years of extensive experience in both the world of fashion and Playboy. His ability to teach and pass on his passion, vision and business sense are some of the most valuable assets to Shoot The Centerfold and are invaluable to any photographer who wants to get to the next level of their career. During the STC seminar and workshop, you will be given complete access to work methods and advice on how to plan setups in order to create stunning imagery for magazine layouts, advertisements and the unique look of Playboy's centerfold, which has been long idolized in photography as the pinnacle in glamour photography. Jarmo will also discuss practical approaches to solve the countless photographic challenges a working photographer faces every day.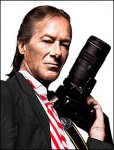 Byron Newman
Byron shot many memorable pictorials for Playboy and also, being a London resident, contributed widely to the European and international editions of the magazine. A master of constant lighting, using HMI and tungsten, his technique became his signature and set his work apart. His photos have been published worldwide and in diverse publications including portfolios in Photo and the Sunday Times. He has shot publicity stills for major motion pictures including a Bond film, and has taken portraits of the stars such as Kevin Costner, Helen Mirren and Hugh Grant; also rock personalities: David Bowie, Sid Vicious, Iggy Pop, Pete Townsend and many more. Four books of his work have been published in the USA, Japan, the UK and France. Over the long time span of his career he has managed to work in most genres, including advertising campaigns for Bally shoes, Graff Diamonds and Twinings Tea. Byron loves to inspire the latent talent in others with an emphasis of unconventional yet simple lighting set ups, composition, styling and conceptualizing. His techniques form a unique solution to photographic situations and will help you to develop a style that is recognizably your own.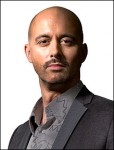 Ales Bravnicar
Ales Bravnicar is one of Europe's most sought after fashion and commercial photographers, whose work has been published in almost all international Playboy editions worldwide, including US Playboy. Ales has 50-plus international Playmates and over 100 celebrity pictorials under his belt. He specializes in creative studio and location photography for corporate, advertising, and editorial clients like Max Factor, Elle, Elle Decor, Playboy, Cosmopolitan, Maxim, Adria Airways, Union & Laško Breweries, Sava-Goodyear, Hermes Softlab, Modna Jana, SKB-Societe Generale, Luna, Ytong, Trimo, Droga Kolinska, Eva, and Nancy Beachwear. Considered one of the most well-traveled photographer with visits to over 80 countries, he also shoots promotional campaigns for clients such as Peugeot, Opel, Fiat, Sony Ericsson, Frey Wille, SiMobil-Vodafone and Vichy.
BBC News website published his photographs from Algeria in 2007 and National Geographic Traveler regularly showcases his work. Ales Bravnicar also gives lectures on photography. In 2008, Canon Adria entrusted him the role of a spokesperson for their state-of-the-art digital photographic equipment.
He participated in numerous group and solo exhibitions and exhibited at both Month of Design and Month of Photography. His series of photographs entitled "Androgynous" was awarded first prize at Slovenia Press Photo Awards 2010 (best story) and he recently exhibited his selected work at Mall Galleries and HoSt Gallery (Summershow08) in London, Kalman Krane in Brighton and at VII Gallery during New York Photo Festival. He lives and works in Ljubljana, Slovenia and is represented by Galerija Fotografija.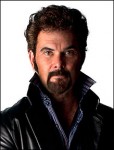 Ric Moore
Ric Moore is a photographic powerhouse, shooting everything from advertising and editorial to fashion and glamour. You may have seen his images in Playboy's Biker Babes, Employee of the Month, Latin Ladies, Special Editions, Playmates, and Girls of Hawaiian Tropic (just to name a few). In addition to photographing the world's most beautiful women, multi-billion dollar companies have Ric on their go-to list because they know he can their products look just as sexy as a centerfold. Ric's forte is an ability use his photographic knowledge and experience to turn any lighting situation to his advantage. He will demonstrate outdoor lighting situations, how to work under pressure, and overcome some of the most challenging situations in today's photography. Ric can best be described as a master of both studio and location lighting. His approach to minimal studio lighting gives him the ability to work with everything from a multi-light studio set-up to a one- to three-light system including the use of reflectors.
Our master photographers have an unparalleled degree of creativity, personal expression, and style. They'll reveal and explain their personal unique style, techniques, and vision. They have accepted the challenge to deliver content that will entertain, intrigue, and propel participants in their careers.
You will be given complete access to work methods and best-practices in how to plan setups in creating stunning imagery for magazine layouts, advertisements, fashion, and for the unique look of a centerfold, which has been the long idolized photography in the world's bestselling men's magazine "Playboy." In addition, they'll discuss practical approaches to solve the countless photographic challenges we face every day.
The talks are further illustrated by examples of their best work, as well as an insight into how they were produced and photographed, location realities, and budget considerations. There will be a continuous dialogue between the master photographers and the participants with discussions, Q&A sessions, and a mutual sharing of experiences and viewpoints.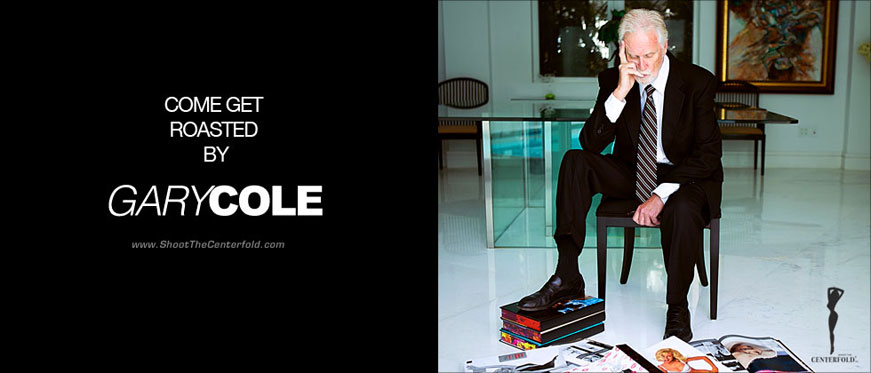 A SHOUT OUT TO ALL OF YOU WHO ARE ATTENDING THE UPCOMING STC SEMINAR IN MIAMI ON MARCH 21-22.
We're going to be doing something a little different at this next STC seminar, something that will prove valuable to all attendees. Via our seminars, so many of you have now gotten published. As a result,  we see a huge need for more business orientations, in order to give you the tools so you can find a solid balance between your artistry and the understanding of business. During my Playboy years, I learned that most photographer's short-comings are based on a lack of business knowledge. The best in the business are the ones who understand the game, and can foresee what the industry and editors are looking for.  No matter how good of a photographer you may be, you will not last long without knowing the ins and outs of the photography business.
If you will be attending, please consider submitting a minimum of ten images and/or a description of your business plan/photography ambitions to us. We will select five photographers to review during our 90-minute round table critique.
Thin-skinned personalities need not apply as the discussion will be candid and practical. All seminar attendees will be invited to participate in this free-wheeling conversation. The point is to make each attendee more aware of the realities of the marketplace, the importance of focusing on a business plan that makes sense based on each photographer's talent and situation.
I know from my past experiences with the STC community, how dedicated all of you are to improving your skills and your opportunities for success as photographers. So submit your images and ideas and leave your egos at the door.
~Gary Cole

About Gary Cole, the Shoot The Centerfold Editor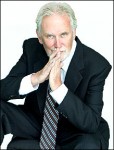 Gary Cole
Gary Cole has been the Director of Photography for Playboy Enterprises, Inc. for over 30 years. During that time, he has managed the acquisition of all photography for Playboy and supervised photographers and production staff, studios, film and digital labs and photo archives. He has established and maintained relationships with leading photographers from around the world while managing an $8-million annual budget. Gary has extensive experience in approaching celebrity TV and film talent and negotiating agreements, as well as being involved in all creative aspects of Playboy Magazine. Gary has twice been included in American Photo's list of the 100 Most Important People in Photography.
He's worked with most of the world's foremost glamour and fashion photographers including Richard Avedon, Helmut Newton, Herb Ritts and countless others. He has also produced fashion and glamour shootings with hundreds – perhaps thousands – of models and celebrities, including Cindy Crawford, Elle Macpherson, Stephanie Seymour, Raquel Welch, Farrah Fawcett and countless others. This is your opportunity to learn the business side from the very best and the brightest.
Photography is so much more than just a camera and taking pictures."
One of the most overlooked areas in photography is the business aspect of running your own studio. Photographers, being artists for the most part, are not usually blessed with a core of business and financial wisdom necessary to establish and maintain a profitable net income.
At Shoot The Centerfold, we know from experience how important it is to understand photographers' rights, how to sell an image, secure publication rights and everything else of which you should be aware. Buying a new camera does not instantly make you a photographer, nor does it mean that money will start rolling in, it just means you're the owner of a camera.
Unless you have skills, experience and the knowledge of how to sell and secure your image rights, your photography will be nothing more than an expensive hobby. Gary Cole have done exactly this for Playboy for a 30 plus years. His experience reaches into every aspect of publishing, contracts and how to make money with your images. Take this unique opportunity to learn from the best in the business so you can learn how to make a profit.
Here are a few tips on how to prepare for your private portfolio review
1. Select your best images
When selecting images for your portfolio review, be sure to choose eight to ten of your best images that show a variety of different styles. All the images should be from different photoshoots that exemplify your range of experience from studio to location. The images do not need to be nude, but they can be if you feel strongly about them. Select images that do not have excessive Photoshop manipulation. We are evaluating your photography, not your Photoshop skills. Make certain the print size or viewing area of your image is no smaller than 5"x7" – an iPad, Kindle Fire, or other e-reader would be ideal. Please, no laptop images.
2. Make long story short
Every photographer has a story to tell and we welcome them all. However, as good as you are in photojournalism, landscape photography, weddings, or even pet portraits, we are here to evaluate fashion and glamour photography. Please limit your selections to pertinent subject matter. Let your images do the talking, but feel free to ask questions. If you don't, the answer will always be "no."
3. Listen & learn
A Chinese proverb states, "A single day's conversation with a wise man is better than a year of studying alone."
As this is very true, we recommend you to bring a notepad and take notes for further studies. Also, while videotaping is prohibited, small digital voice recorders are acceptable. It is a rare opportunity to be able to meet and have your photos evaluated by editors of this high caliber. Gary and Jeff's goal is to give you the benefit of their many years of experience in order to advance your photo and business skills.
Starting Your Own Photography Business and How to Make it Profitable
Most photographers that buy photo equipment, whether it be cameras, lenses, lights or other items for their work, think once they acquire what they need their future is secure. Unfortunately, it doesn't always work that way. Now that you've spent a sizable amount of money on equipment, you've got to figure out a way to dig yourself out of the financial hole you've made in your wallet. Unless you've already got a good list of clients, you've probably found out receiving a return on your investment isn't as easy as you thought it'd be. Sound familiar?
Editors are familiar with photographers spending extravagant amounts of money on equipment , both in studios and location expenses. If you're assuming we've heard some pretty good horror stories and more from the photographers who submit their images to us, you'd be correct.
So what does an editor look for in a photographer when they approach us in the hopes of getting published and receiving future assignments? Clearly, each case is different and the winners are those who have their business plan together and are able to swim with the sharks.
Any established photo editor wants to make sure that their working relationship with the photographer is efficient with no unpleasant surprises along the way. As Gary Cole puts it, "I cannot publish your excuses instead of your images."
Every day, there are hurdles and obstacles for editors and photographers alike. By attending the seminar, you are preparing yourself to avoid the setbacks and learn how to run a photo business as it should. You have come to the right place because you will not find better mentor with the unique, expansive experience held by Gary Cole.
Evaluate and Develop Your Photography Business
(Below you will find some topics and advice on what to look for when starting your photography business.)
Have a plan. (a good one).
Determine if the photography business suits you.
Get some experience. Come to Shoot The Centerfold seminars.
Put together a bulletproof business plan.
Fight inexperience with advice.
Determine if you need financing.
Put together your initial marketing plan.
Build your company's infrastructure early.
Use the web for information.
Make paying for your items or service convenient.
Follow the money.
During sessions, you will also receive advice on:
Decide on a legal structure for your business
Choose a name for your business
Register  your business name
Prepare organizational paperwork
Taxes
STC Attendee Testimonials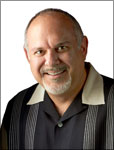 Dr Dan
Since I signed up with the Shoot The Centerfold program, my photography career has taken a positive turn and I have not looked back ever since. I have multiple covers and editorial layouts in various magazines and periodicals, including, 8 Playboy covers (including 2 motion covers shot on the RED) 5 centerfolds and 4 features (one a 10 page clothed editorial) for Playboy International. To a photographer, getting published is like winning a trophy in sports – it signifies the achievement of a goal. Recently, I have shot hair styles with the international creative director of GK salon products. The STC program solidified my photographic knowledge and gave me insight on how to finesse the light to a marketable image that the editors demand. Thank you STC for helping me see the light!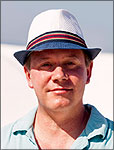 Doug Hill
I have participated in a few other photography seminars during my career, including classes in college. Only STC has gotten me published not only in magazines including an ad campaign for Chimera but one of my images was also showcased at the 2014 Art Basel. These workshops opened my eyes on how to better my photography skills beyond my wildest expectations. It's not only a great learning experience and a chance to shoot beautiful pictures, but it's also an educational system that I highly recommend to anyone who wishes to succeed in today's photography business. The value STC offers is world class and second-to-none.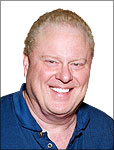 Steven Ruegnitz
Since my very first STC experience at their first program, I have come to realize the importance of lighting and connecting the right dots in the business of photography to maximize results. Shoot The Centerfold has given me exactly that and more. I am now a published photographer with a full-page advertisement in Playboy. My own style of photography has broadened to include fashion and styles I had never before attempted. STC has also been an invaluable networking resource, giving me all the right connection in the industry. As much as the direct learning of photography happens during the sessions, the people you meet during the program have proven to be invaluable sources of knowledge and inspiration well beyond anything I could have envisioned. I have yet to have a question that some member of the STC community has not been ready to help me answer. My attendance at the first session was simply a start to a new vision and journey of what my photography can become. In my over 40 years of shooting, I have never found any program that was such an inspiration and a game-changer in my life.
Past Attendees Have Included
Photographers of all areas, Cinematographers, Directors, Gaffers, Architectural Lighting Designers, Videographers, Camera Operators and Hollywood Special effects visualizers.
From The Following Countries
Argentina – Australia – Brazil – New Zeeland  – Russia –  Czech Republic – Hungary – Sweden – Denmark – Egypt – Finland – Italy – Kuwait – Lebanon – The Netherlands – Norway – France – Germany  – Poland – Portugal – Romania – India – Spain – UK – US – Canada – Mexico – Venezuela – Costa Rica – Slovenia – Chile.
Map & Address
The Shoot The Centerfold Seminar/Workshop set for March 21-22 will be held at the The Temple House Studios, one of the most popular studios among industry professionals in Florida.
1415 Euclid Ave, Miami Beach, FL 33139.
See more information about the studio here: www.templehousestudios.com
"Many of life's failures are experienced by people who did not realize how close they were to success when they gave up."
Early Bird Available until Jan 15: $995.00
Deposit : $300.00 : Final $995 Due by Jan 22
Gary Cole Portfolio review $250.00 (Attendees Only)
Program is subject to change without notice.
Refunds & Cancellations Enrollment is limited, therefore your commitment is important to us. If you must withdraw from a seminar, we provide this refund policy: A $25 administrative fee will be charged on all cancellations. If you cancel 30 days prior to the start of the seminar, we will retain 50% of the total seminar fee, unless we are able to fill your spot. If you cancel 15 days or less prior to the start date of the seminar, we will retain 100% of the seminar fee unless we are able to fill your spot. No refunds are given once the seminar begins.
© 2014 Copyright ShootTheCenterfold.com. All rights reserved