Product Description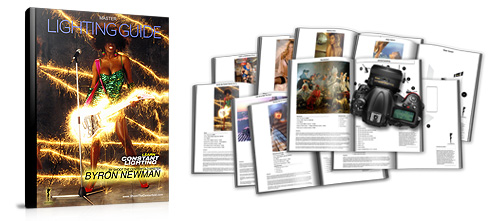 Click the Image to Look Inside The Book
I have touched the world through a viewfinder and captured beauty. I have done so with passion and perhaps beyond your wildest imagination. My images can be found in the layout diagrams of the world's top editors, inside the pages of major publications and featured in national promotional campaigns, and, at times, on your own desk or personal computer. The best of my works have been featured in the pages of Playboy, Lui, and countless publications worldwide.
In order to enrich your learning experience, I have selected specific lighting scenarios based on my very best variety of lighting techniques. The equipment I've used can be found anywhere and easily accessible. The diagrams are designed to forward your ambitions and are easy to follow with a moderate amount of lighting and equipment descriptions to help explain the placement and effect desired. They're everything from simple lighting set-ups to challenging multi-light situations which will assist you in creating perfect lighting and achieving the best possible results from your next photography session.
Much more than just a book
When you think about a photography book, the first thing that probably comes to mind is yet another stale textbook with a simplistic storyline and a few generic pictures. If you're looking for something new with a professional edge, you're in luck. Now available, Byron Newman's new lighting book is much more than your average how-to photo book. It holds over 29 years of study and careful refinement of lighting techniques by the iconic British Playboy photographer.
Included are 16 different lighting diagram scenarios which contain Byron's personal best-kept secrets… well, until now! Explore the techniques and lighting this book has to offer and create your own glamour and fashion images with his invaluable experience to
guide you. Most importantly, acquire professional lighting skills by learning from the master photographer who created the look and feel seen and admired in some of the most well-known pictorials worldwide.