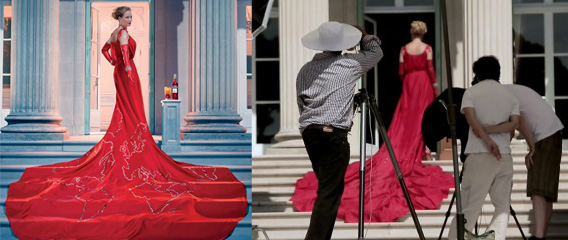 Uma Thurman stars as the 2014 Campari Calendar Worldwide Celebration talent. See the 2014 Campari Calendar behind the scenes photos, lighting setups and learn with the photographer Koto Bolofo.
Koto Bolofo was born in South Africa in 1959 and raised in Great Britain. Bolofo has photographed and made short films for magazines such as Vogue, Vanity Fair and GQ. He has created advertising campaigns for companies including Hermès, Louis Vuitton and Dom Pérignon. Bolofo lives in the Vendée, France and his books with Steidl include Venus, I Spy with my Little Eye, Something beginning with S, Vroom!, La Maison and Grande Complications. ( via facebook )
 "The idea was that if you wore the garments, you wore a dream, or you were wearing my photographs. What I do in photography lays flat on a piece of paper. The photograph has come alive." explains Koto on his Facebook
THE COVER: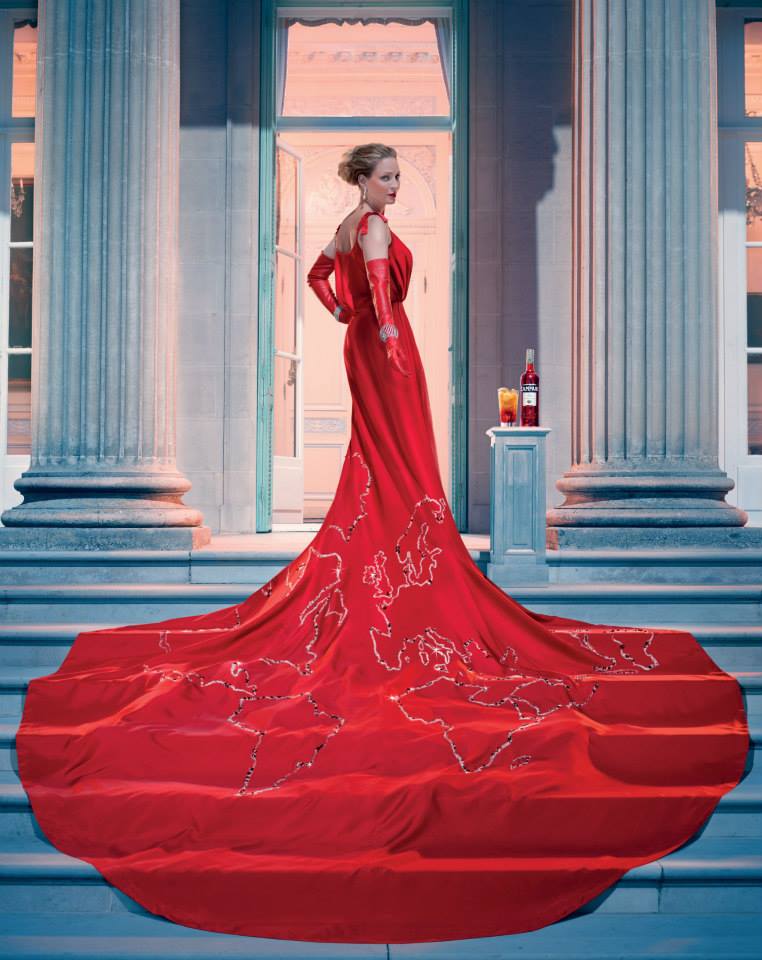 Cover of 2014 Calendar |  © Campari & Koto Bolofo
The composition and color palette: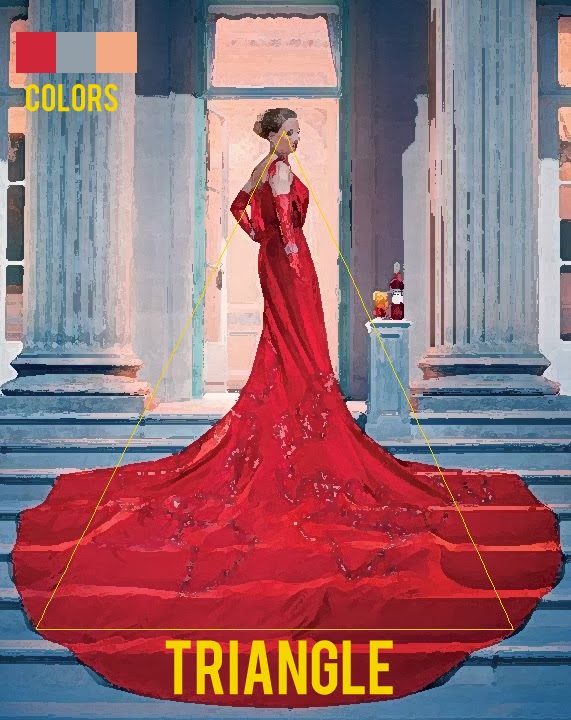 Framing the subject with the columns and door. A mix of warm–cool colors
The lighing setup: 4 lights, one main light, one fill light (both on the left) and two behind colums with a CTO.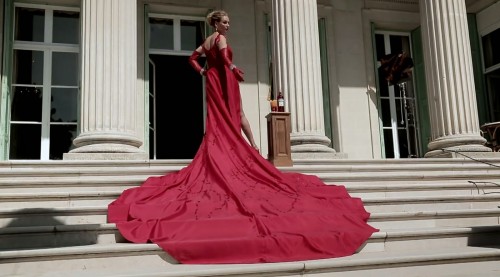 Two back light behind columns with a CTO gel.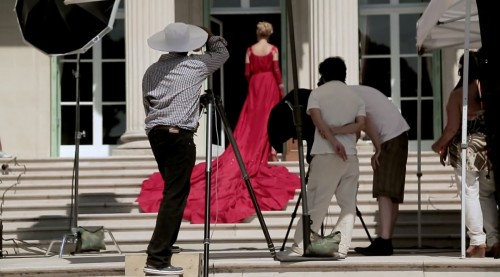 The fill light on the left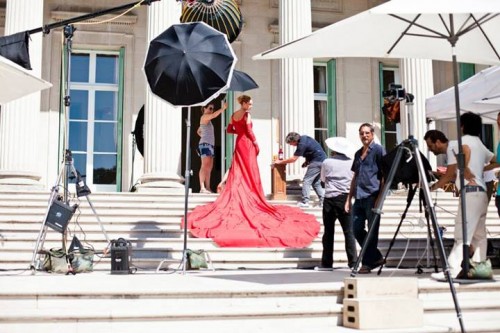 The key light over the umbrella.
JANUARY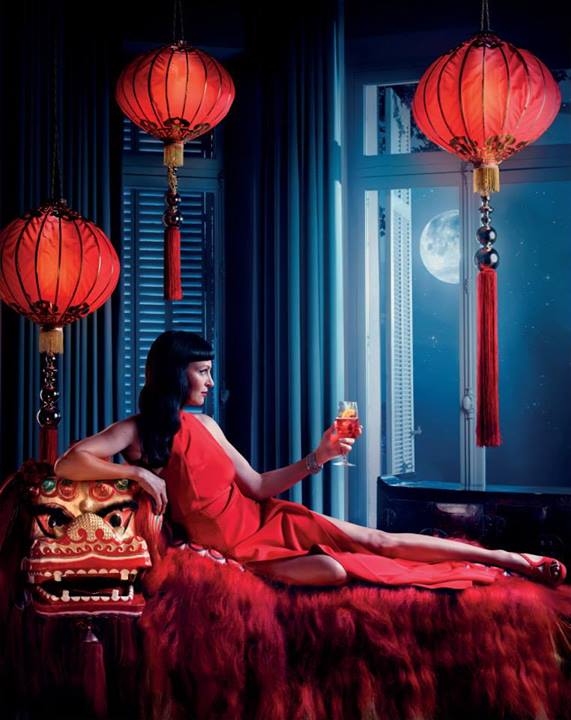 © Campari & Koto Bolofo
The lighting setup: 3 lights again.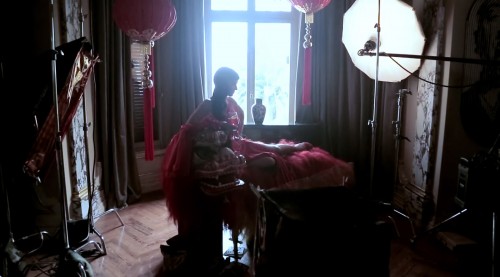 Key Light on the right and maybe a side light on the left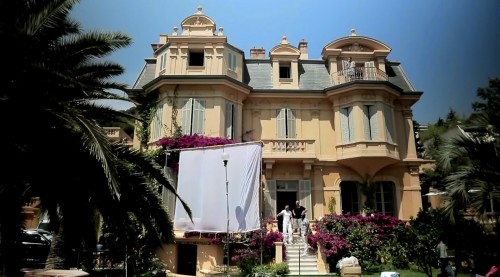 A fill light outside with a "bed sheet"
MARCH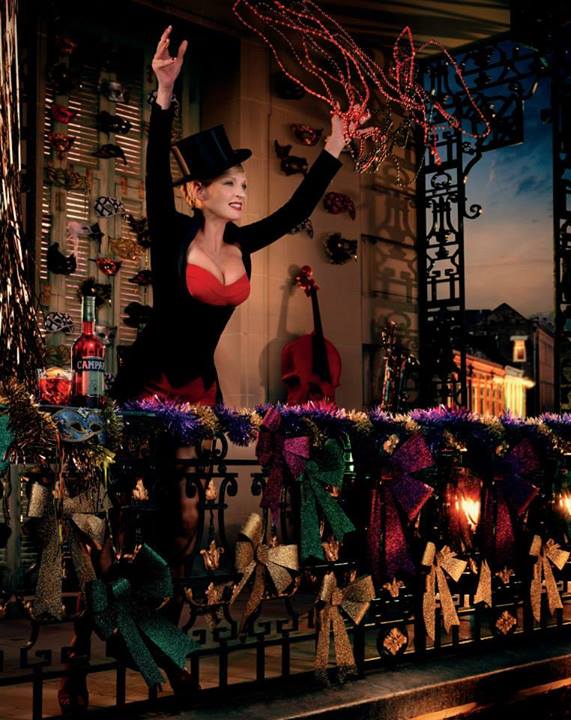 © Campari & Koto Bolofo
The composition: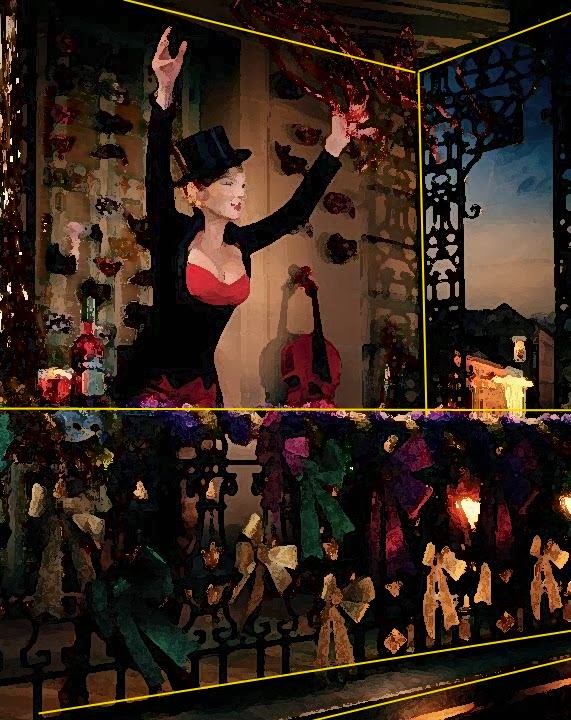 Koto plays with shadows and lines to create dimension
The lighting setup: 4 lighting setup. One key light, one side light and 2 back lights with CTO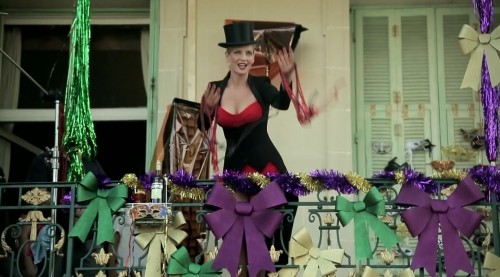 Two back lights with CTO gel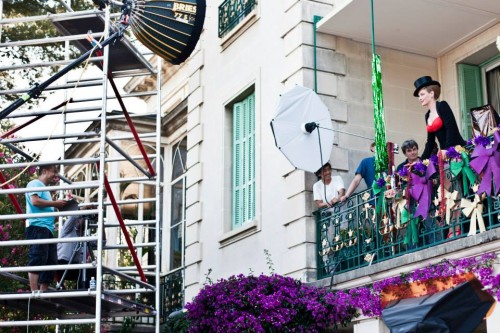 Behind the scenes images by Francesco Pizzo (via Facebook )
MAY: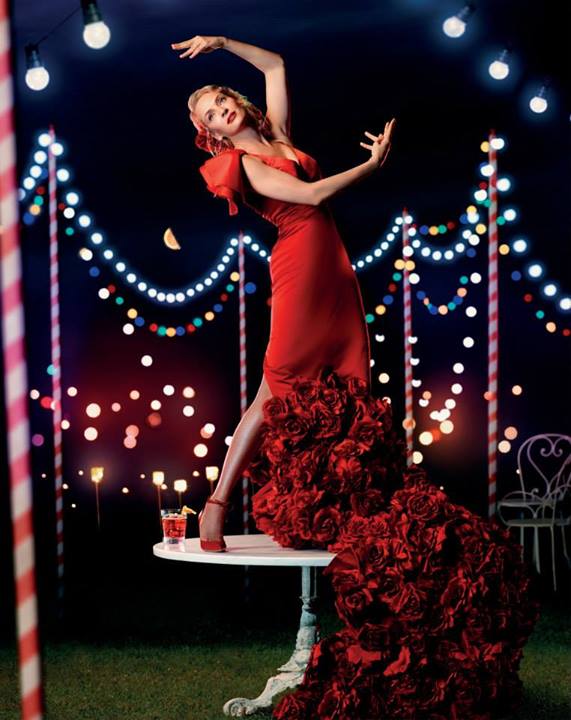 © Campari & Koto Bolofo
Composition: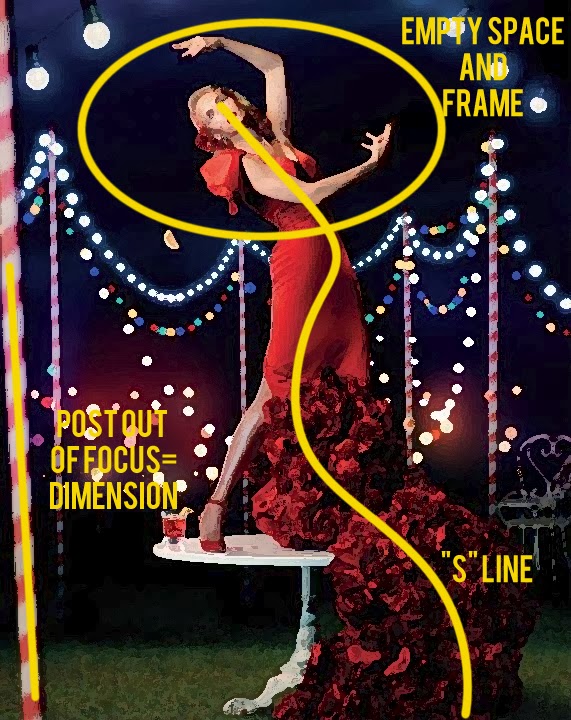 The lighting setup: 3 lights, one umbrella and other light over the umbrela (maybe a Parabolic Broncolor).  One strip softbox (back light) with CTO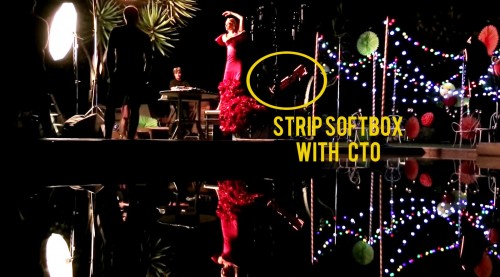 To capture the ambience of the string-bulbs, the image suggests slow shutter speed was used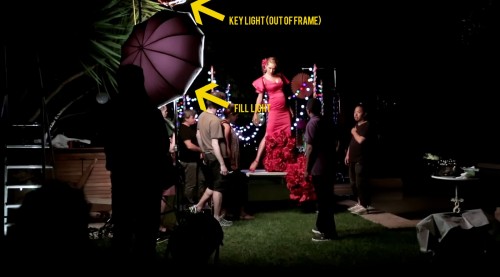 JULY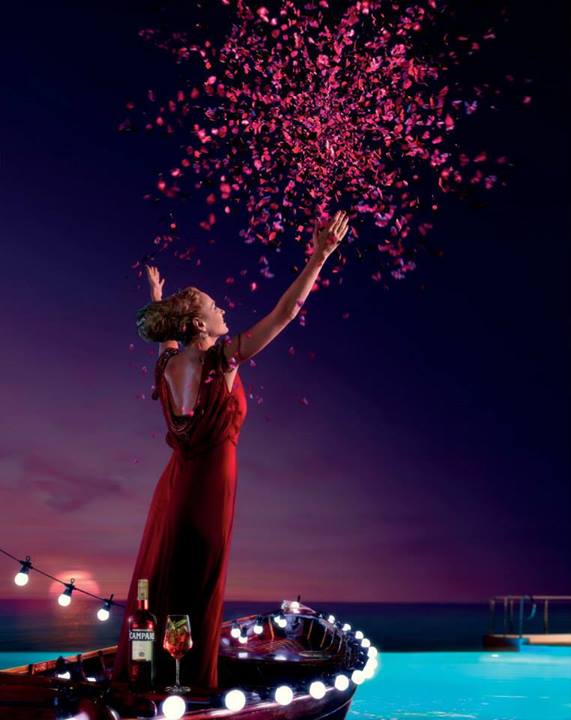 © Campari & Koto Bolofo
The lighting setup: The same 3 lighting setup with a flag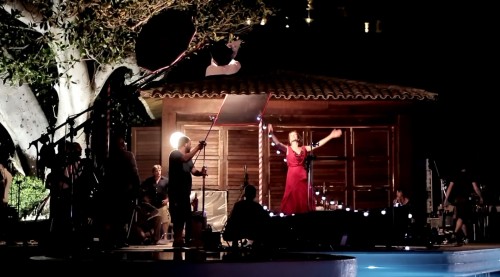 NOVEMBER: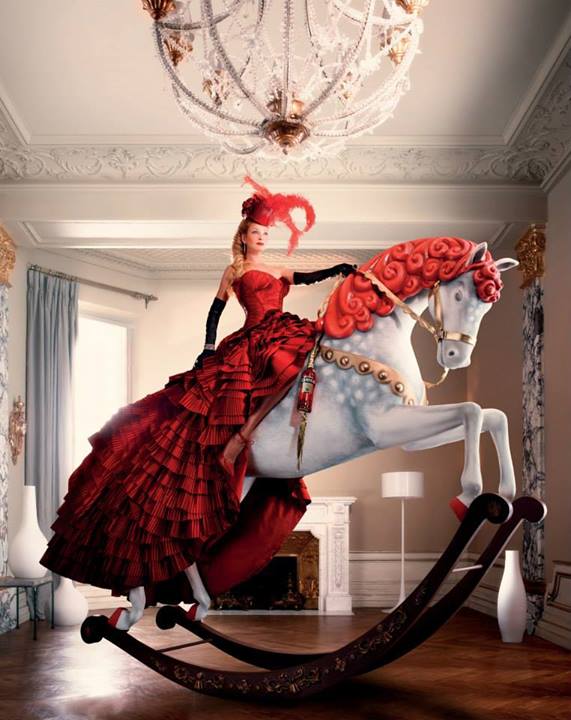 © Campari & Koto Bolofo
The lighting setup: Simple three light setup (Assuming that there is a strobe on the back window)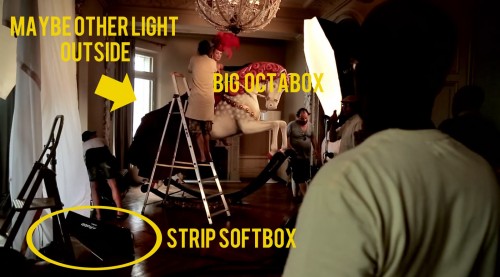 Big Octabox on camera right and small stripbox below camera left with possible fill-in light from back window
DECEMBER: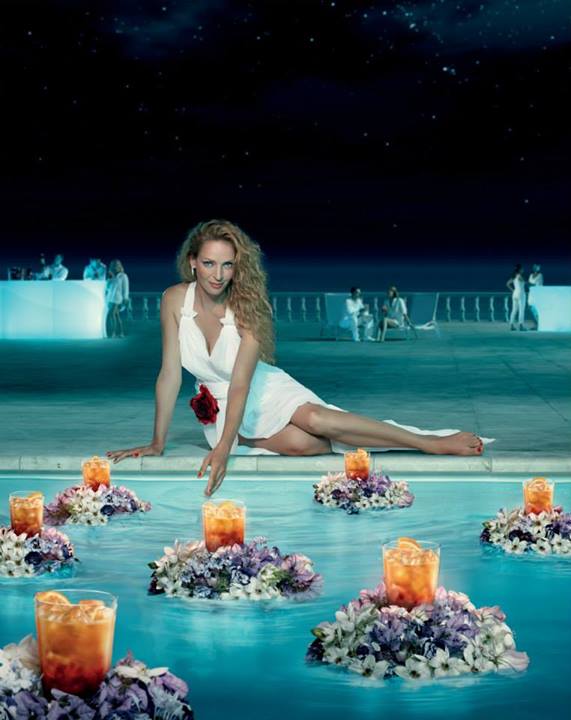 © Campari & Koto Bolofo
The lighting setup: Based on shadows and BGR elements,  5- 6 strobe lights were used.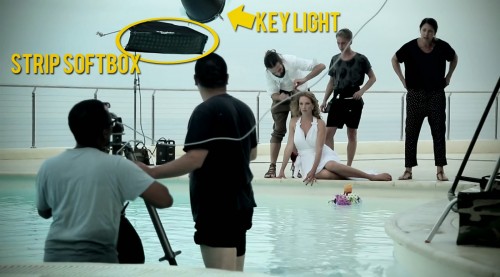 Our Wild Guess: For the final shot, the flowers were added in with photoshop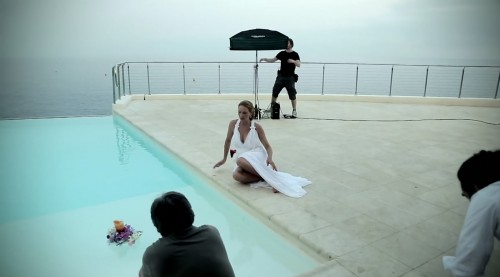 We could tell that Koto usually uses a Parabolic as key light, an umbrella as  fill light and a strip sofbox as back light.
Images and video via Campari, Koto Bolofo and Francesco Pizzo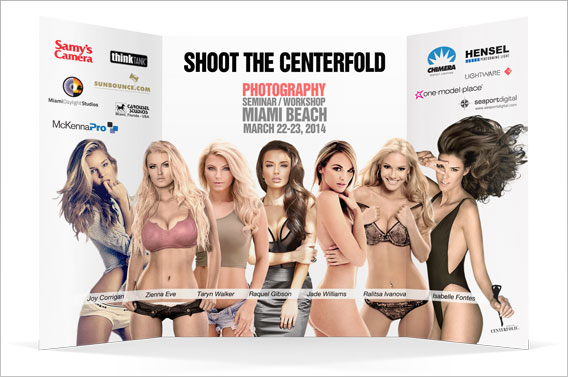 © 2014 Copyright ShootTheCenterfold.com. All rights reserved.