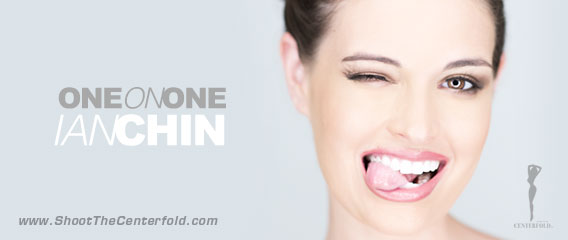 Photography by Ian Chin
Photographer Ian Chin is no stranger when it comes to photography, he has a passion for beauty and a constant thirst for knowledge. STC's (One-on-One master class) is where limits are pushed. Ian's wish-list includes a variety of lighting styles and techniques from fashion, glamour, portrait to posing. The goal is to catapult Ian's photography career to new heights and to push his knowledge base in order to give him a competitive advantage in today's photography industry.
Name: Ian Chin
Where do you live: San Francisco, CA
Interview:
STC: When did you first become interested in photography?
Ian: Back in high school 15 years ago with my good ole Honeywell Pentax.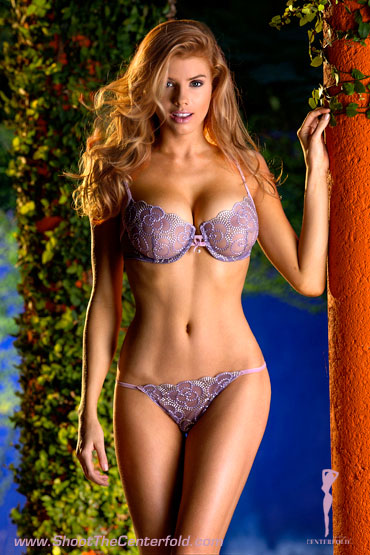 STC: Which cameras and lenses you currently own and which lens you use most and why?
Ian: Canon 5D, 5D Mark III, 24-70L 2.8 II, 85L 1.2 , 70-200L f4, 135L f2, 400L 5.6. Lens usage depends on what I'm shooting – but overall I would say the 85L 1.2 is the most versatile for my needs. It is so dang sharp and sexy! Gotta love the bokeh it produces! I initially bought the 85 1.8, just to see if 85mm would be a "useful" length for my needs…within a week I bought the L lens!
STC: Any new gear in your future shopping list?
Ian: During my STC training, I got to use the Canon 200L f2. I definitely have lens envy for it! But realistically I am probably going to switch out my 135L f2 and get a 70-200L 2.8 for more versatility.
STC: What was your first challenge in photography?
Ian: Getting the right exposure! I took me several dozens of rolls of film to get a decent idea of aperture and shutter combinations in most daytime outdoor situations. And nighttime photography – yikes! I can still remember going up to the Marin Headlands to take photos of the Golden Gate Bridge pretty much guessing the settings. It was definitely a trial and error thing growing up, but that just made the process that much more fun – learning from the mistakes you made and seeing your progression.
STC: Your father seems to feature prominently in your photography. Tell us how he got you started and helped your photography.
Ian: Every family seems to have that one adult who always has the camera around for birthday parties or big gatherings. The unofficial official photographer that everyone expects to bring the camera I suppose. My dad was that guy and so he naturally had several camera bodies and lenses tucked away in his closet. One day, he gave me a spare camera and suggested I give it a shot. Instantly, I developed a taste for photography. He was always so encouraging – picking up my prints from the store, buying me film…he noticed the joy in me and always presented opportunities to help that passion grow.
STC: How did you find about STC?
Ian: I had seen a banner on Model Mayhem a few years ago but never thought anything of it. Randomly maybe 8 months ago, I was on Facebook and typed it into the search box and started following the Page. Eventually, a feed showing a one day class in L.A. piqued my interest so I said sure why not give it a try?
STC: STC One-on-One in your words?
Ian: A fantasy weekend. To be in that environment, to be around all the creative energy that is necessary to produce stunning imagery – it was incredible. I was in Miami for 3.5 days and did the least sightseeing possible because I was just enjoying the company of Jarmo and was just soaking it all in. I definitely got the itch though – I wanted to go back and take more classes immediately! I didn't want to return to normalcy haha.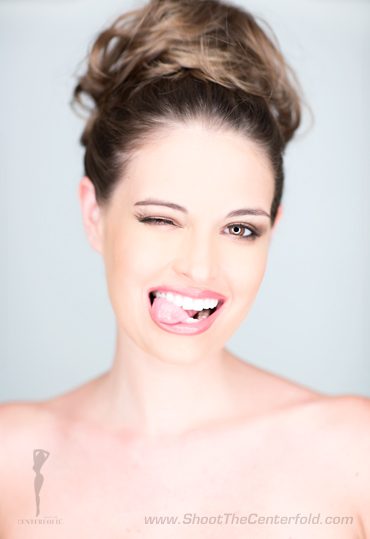 STC: Did your One-on-One experience changed your vision or direction in anyway
Ian: Absolutely. I am more thorough and more particular about what and where I'm shooting. I'm more aware of the background and what it can do to add to the image and mood and shoot outside my normal routine/comfort zone. Before, I used to shoot from one set to another set within minutes. Now, I take my time in the setup, but it's also because I've grown more confident and competent in using multiple lights.
STC: Your photography is quite diverse. What would you say is your main source of assignments?
Ian: In terms of the number of gigs I've done more events than anything else, followed by glamour shoots. I love what I do so I am open to most genres…but in a perfect world, I would love to only shoot marriage proposals and glamour.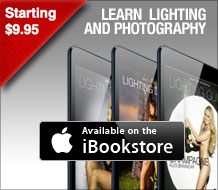 STC: How long have you been photographing and how long seriously?
Ian: I first picked up the camera 15 years ago but really got serious about it about 5 years ago – with gear, knowledge, and experience. I launched my website 4 years ago and have been lucky enough to support myself solely through photography for the past 1.5 years.
STC: Do you prefer studio or location work?
Ian: Location work for sure. I was never a fan of the "studio" look – solid background shots – as my definition. Just not my thing personally. I love going to another environment – indoor or outdoor – it simply allows more flexibility in positioning and angles, and of course the challenge of using the environment to further the image is entertaining.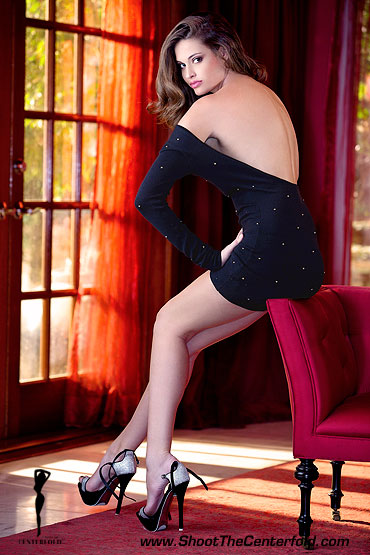 STC: How did you like the models you photographed during your One-on-One session?
Ian: Loved them! Erin and Charlotte were so down to earth and definitely made the experience that much more memorable. Given a list to choose models was a strange and hard assignment for me, but I have zero regrets with my choices. Having these two professional models made all the difference in the outcome and variety of images I shot. I normally can't stop talking while I shoot, and it was nice to just let them do their thing sometimes and just have the simple job of clicking the shutter. Of course, I wasn't silent for long, and they were both very accommodating to my ideas and suggestions. I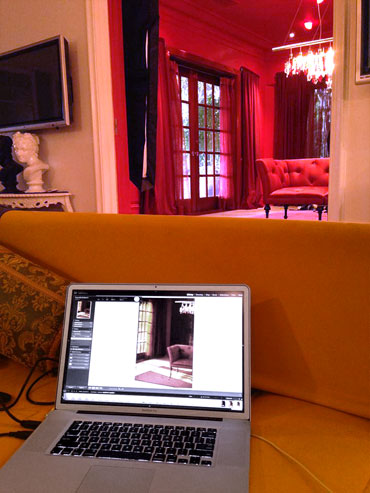 did the One-on-One to improve my photography, but seeing the slight variations in their body, hands, eyes, etc from shot to shot improved my modeling understanding as well, something I didn't necessarily go into the class thinking I would learn.
STC: What is the biggest challenge you face when photographing inexperienced model vs professional models?
Ian: Working with inexperienced models, they sometimes try too hard but more often just blank out and depend on you to give them ideas, and then completely get out of their positioning that you were so fond of. The biggest thing I noticed by working with professional models was subtlety, which is critical. The slight chin raise from one photo to another can make all the difference from a great shot to an awesome shot – and they know that.
STC: What was the single most important thing you learned from your STC One-on-One session?
Ian: This is tough because I know for sure my knowledge of lighting and gear has improved, but overall I would say that I am more intelligent setting up a shot. Now, for a photo set, I imagine the model, the lighting setup, and the direction of everything before I even pick up the camera. I spend more time getting the details right and spend more time thinking intelligently about the whole environment.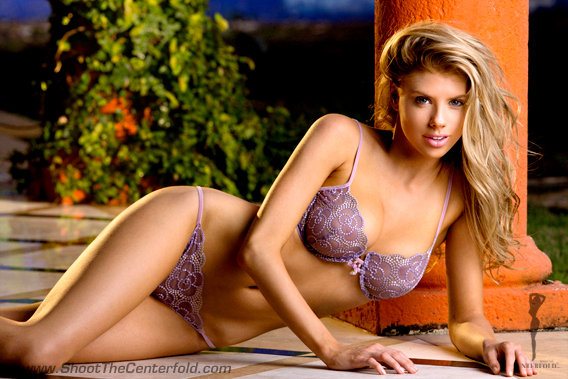 STC: When not shooting glamour, what's your preferred subject or field of photography?
Ian: For "work" I love marriage proposals. Raw emotions are the best subjects. For "play" I love shooting wildlife. Nothing is harder to shoot in my opinion, and thus the feeling of pride in a well-captured wildlife shot is indescribable.
My dream job is actually to be a wildlife photographer for National Geographic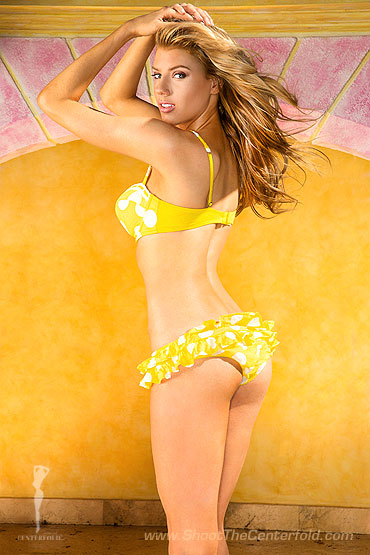 STC: Do you consider yourself an experienced photographer and what are your strengths and weaknesses?
Ian: I do feel I am an experienced photographer. I started it from the ground up with film and manual exposure. I read books and spent my in between class hours logging into photography sites to look at photos and critique them and ask myself why I liked or didn't like an image. I think my strengths are my ability to direct people and my laid back personality that allows people to open up to me as I photograph them. I do feel I need to think outside the box and get away from my routines of shooting or posing, so as to keep things fresh and unique. And I've been known to shoot crooked 🙂
STC: If you weren't a photographer, what would you do instead?
Ian: I've only had 2 other jobs in my life so my experience is pretty limited, but I would resign to running the family business and do property management. It is enjoyable, as being an evil landlord has its perks (insert evil laugh)
STC: What is your camera and lens of choice?
Ian: Canon 5D Mark III with an 85L 1.2. Sexy times 2.
STC: You have traveled quite a bit, you clearly enjoy travel photography?
Ian: Love it! Being able to do my two loves, with the occasional fishing trip, is probably my 2nd dream job. Traveling and experiencing another culture is a thrilling opportunity that I hope to experience many times over. Being able to document it with a camera makes that experience all the more fulfilling since it allows you to document the trip as you felt it. Plus, I'm a much better photographer than I am a storyteller!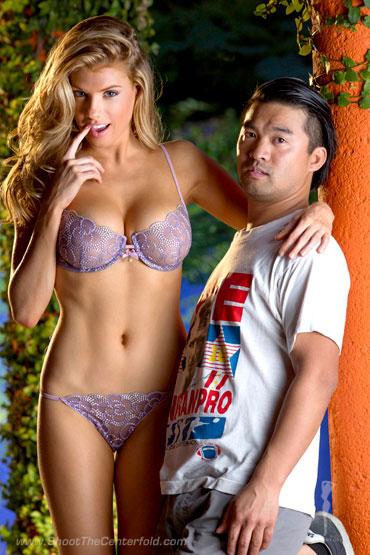 STC: If you could shoot anywhere in the world, where would it be, and why?
Ian: Anywhere there is a Rainforest or a Safari. I've been very fortunate to have been to the Amazon and the Serengeti, and both have been so incredible. One is very humbled when you see the lushness and fragility of those places.
STC: What is your idea of the perfect photo shoot?
Ian: My vision was fulfilled in all aspects – the model delivered a high percentage of keepers, the lighting did what I wanted it to do, nothing broke, and I don't have to clean up.
STC: What are your plans for the future?
Ian: Continue to challenge myself to be a better more creative photographer, and keep shooting like a mother…


© 2014 Copyright ShootTheCenterfold.com. All rights reserved.