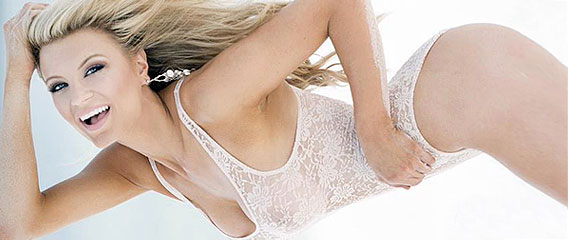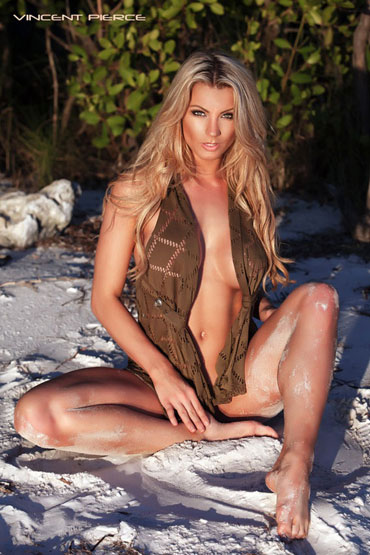 Fitness beauty Taryn Walker may be a new name in modeling and she could be described as a bit selective about whom she chooses to pose for, so we felt as lucky as a double-dollar lottery winner when she said she would love to join us for STC's March seminar.
Do a quick Google search and you'll see she has plenty of appearances under her belt, including the title of Miss April 2013 for a popular restaurant's calendar (we think you'll figure out the name of it, but who gives a hoot? We just go there for the food… maybe).
Taryn's also on Facebook and Twitter, so don't be shy about dropping by to say hi and welcoming her to the STC family! Feel free to check out her images and you'll soon see what we mean when we say she's a whole lot more than an eyeful!
Will Taryn be in the pages of our favorite magazine anytime soon? Well, we will just have to be patient and see, but for now, here's a glimpse at our third model choice for STC's seminar/workshop in March.
Name: TARYN WALKER
Hometown: Tampa,FL
Currently reside: Miami, FL
Measurements: 34-24-34
Agency: Benz Model and Talent Agency, Manakin, Michele and Group
Interview:
STC: Congratulations on being selected as a model for STC's March seminar/workshop. Are you excited about being a part of it?
Taryn: I'm very excited. I'm excited to have the opportunity of shooting and working with some of the top photographers and models in the industry. We all are going to benefit leaving with great memories and amazing images.
STC: Where do you call home?
Taryn: Home is Tampa,FL. I lived in Tampa for years and will always be home to me!
STC: How long have you been modeling?
Taryn: I have been pursuing modeling as a career now for the past year! It's been an incredible experience so far and I can't wait to see what other potential opportunities may arise from this career path! It has truly won over my heart.

STC: Where have we seen you? Where have you worked recently?
Taryn: I began this career with being awarded the title as Miss April in the 2013 Hooters International swimsuit calendar. From there, I have been featured on billboards throughout Florida, featured in Maxim, become the face for numerous products/companies, modeled for many swimsuit companies, landed covers and features on international magazines and also became the spokesmodel for Hooters. It's been a busy and rewarding year to say the least!
STC: At your most recent shoot, were there any challenging moments?
Taryn: As for any shoot, there are always challenges. Especially when shooting in public areas, which sometimes you can't avoid. You always seem to have an audience, which is so great but it can distract the model at times, especially when trying to get the perfect image! It's challenging but the distractions can be quite entertaining and the images are always worth it!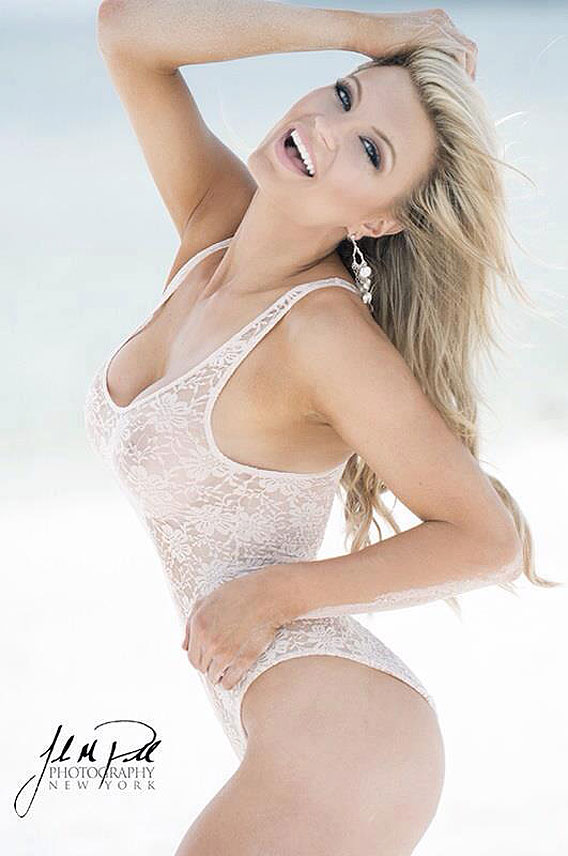 STC: Why did you choose to go into modeling and when did you begin doing it seriously?
Taryn: I've always had a passion for being in front of the lens, although I didn't start taking modeling seriously until about a year ago, now it is my career and I'm very focused and take it very seriously. The industry is tough and if you want it bad enough focus and determination are key!
STC: What is your favorite type of modeling?
Taryn: My favorite type of modeling would be anything that can show my personality! The real me. It's almost as if you're acting, and this is what truly makes me happy.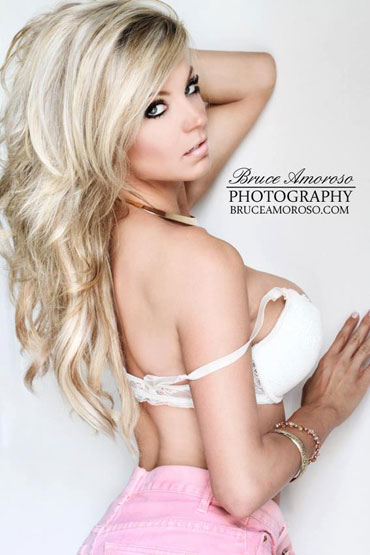 STC: Which type of modeling would you like to try?
Taryn: I would love to try a very soft and classy lingerie shoot. I feel that my look is very much geared for something like this and I think the images would be naturally effortless.
STC: We've noticed you're into fitness. What got you started?
Taryn: I have always lived a life of fitness! At a young age, I began to travel the country as a competitive gymnast and stuck with it until I was 14. I trained about six days a week and because of this it really fueled my passion for fitness and living a healthy lifestyle!
STC: Do you find it helps with your modeling?
Taryn: Absolutely!!! Because of living a healthy and fit lifestyle it makes it easier to not stray away from staying in shape. As a model, image is everything! If you do not stay in tip-top shape, it can really affect your career, so it's one if the most important factors if you're serious about the Industry.
STC: You've done a few videos. How is it different than shooting still photography?
Taryn: Video shows so much more of the real you! When shooting videos you can see how the model/actress handles herself, her body language, and more of her personality. You can get a feel of the REAL her!! 🙂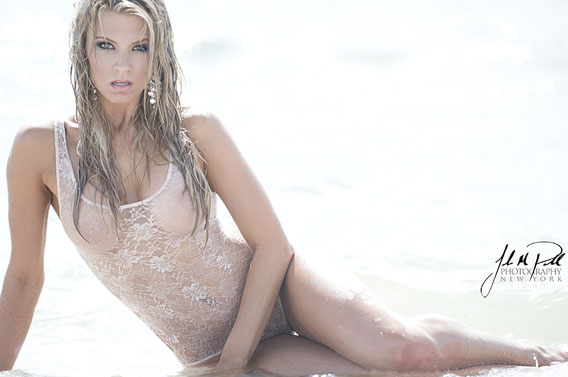 STC: Have you ever considered being a centerfold?
Taryn: I have to be honest; it's nothing I've ever really put much thought into. However, in this industry you never know what opportunities you'll be presented with and in some cases when opportunity knocks you have to take it!
STC: Tell us about the coolest modeling gig you ever had.
Taryn: the coolest gig I've ever been a part of was definitely landing the title of Miss April in the Hooters Calendar of 2013! It required a lot of traveling for signings, a lot of shoots, media appearances and so on. It's what truly transpired my career and for that I'm forever grateful! It made me come to terms with my real passion in life and pursuing my dreams.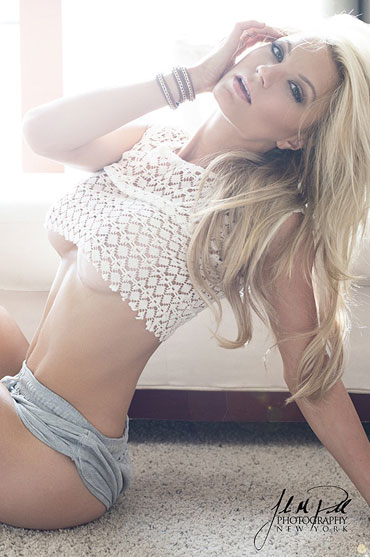 STC: What is the most important quality a model should have?
Taryn: A great personality! Personality does so much whether it's for networking or having a great photoshoot. The more personality a model possess, the more emotion is involved in a shoot and can really create some great images!!!
STC: In your opinion, what's your best asset, physically or personally?
Taryn: I would like to think it would be my personality. I love working and connecting with others and truly value meeting new great people! It makes my work so worth it! I love to have a good time doing anything I do! It makes it that much more fun and easy!
STC: Do you have any advice or suggestions you would like to give new models?
Taryn: Of course, that is to always be yourself and always follow your heart! If you love what you do, than you can't help but to be happy and it shows. It shows in your images and in your everyday life.
Also, when you love what you do you'll never have to work a day in your life because it could never be defined or classified as work, but more of a passion that you love pursuing!:)
STC: You will be meeting with many new photographers at the seminar/workshop. Do you have any advice for them?
Taryn: Relax and have a great time! You'll learn so much in this workshop and leave with instruction and knowledge that will stay with you forever! it's going to be a great time and truly cherish the lessons to be learned at this event, it's valuable knowledge!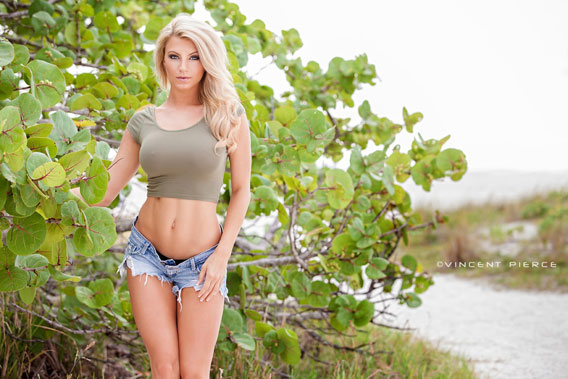 STC: What do you look for in a photographer and which qualities give you the most confidence?
Taryn: First thing I look for is quality! Quality is most important to me. If you're serious about what you do than you don't settle for anything but great quality no matter what you do in life.
Photography is a form of art and should be treated as such and with great respect!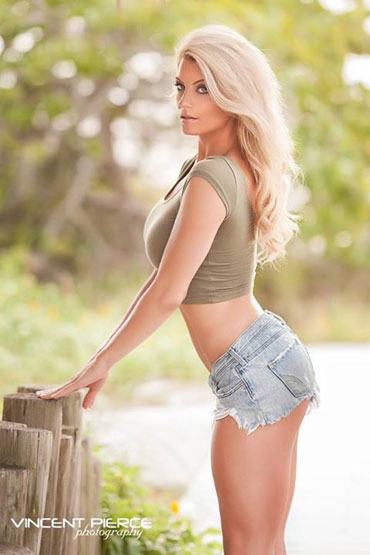 STC: What is a common mistake a photographer will make when working with models?
Taryn: One of the biggest mistakes I have encountered is, please be about your work first and foremost. When I arrive to a shoot I love a photographer that is there to get great images because his time is valuable, I've noticed some carry a little more conversation rather than shooting. In this industry, time is very valuable and can't be wasted. Of course, have a great time at the shoot, but remember you are there to create great images, not to make a new best friend.
STC: How much do you like to contribute to your photoshoots? Do you like being able to suggest poses to the photographer?
Taryn: Of course. I think a model should be aware of her posing and practice it. It saves time. Also, I think the photographer wouldn't complain if a model can jump right into character, I believe it makes his job easier. 🙂
STC: Have you ever thought about getting behind the camera, or being involved in a part of the industry besides modeling?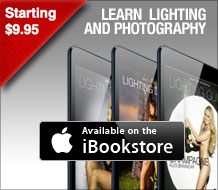 Taryn: I definitely have. I have a passion for anything involved in the industry. I love to learn and experience different things in the industry. Being behind the camera is just as, if not more important than being in front of it, and I believe if you truly love the industry, you want to know all if the ins and outs about it!
STC : How do you feel about social media? You have a blog, Facebook and Twitter? Is it important to have a platform such as this when working as a model?
Taryn: Yes!!! This is one thing I can't stress enough to new talent in the industry. Social media is a free networking tool and in this day and age, it's very valuable and can truly help to build your image. It's important to be aware of what you post and how you portray yourself. It's great that we as people today have this sort of technology marketing platform offered to us. It makes it much easier for networking across the world!
STC: Do you have any hobbies, interests or guilty pleasures you care to share with us?
Taryn: I do and to know me is to know that I'm truly a nerd! I love to read and to learn. I could watch the Discovery Channel all day long in a comfy pair of sweats and just learn new and fascinating things about different subjects and cultures! I have such a curiosity for life and traveling. Oh, and we can't forget about my obsession with Diet Coke… although I'm working on that one.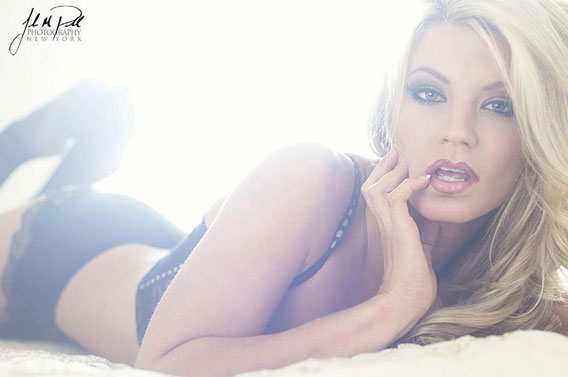 STC: Where does modeling take you next and what does the future hold for you?
Taryn: I have recently been getting my feet wet with more acting and hosting opportunities and I'm truly enjoying it! I'm hoping to eventually break my way more into the television industry and pursue my acting lessons! I love the fact that you are able to become a different character at any point in time, it's challenging and so much fun!
STC: Taryn got skill, passion and looks. It's evident that her future is going to be shining among stars. Come meet and photograph Taryn at out next STC Seminar in Miami on March 22-23. Be there!
www.ShootTheCenterfold.com


© 2014 Copyright ShootTheCenterfold.com. All rights reserved.