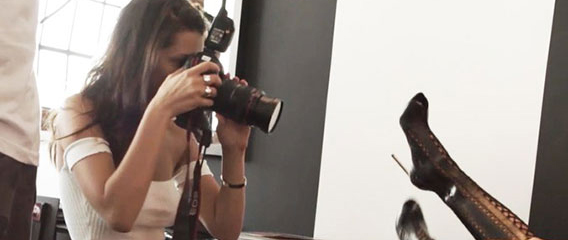 This summer, 20-year-old model Bella Hadid did her first major editorial with W magazine, when she volunteered to photograph her family friends, Jesse Jo Stark and her mother Laurie Lynn at the Chrome Hearts headquarters in Los Angeles.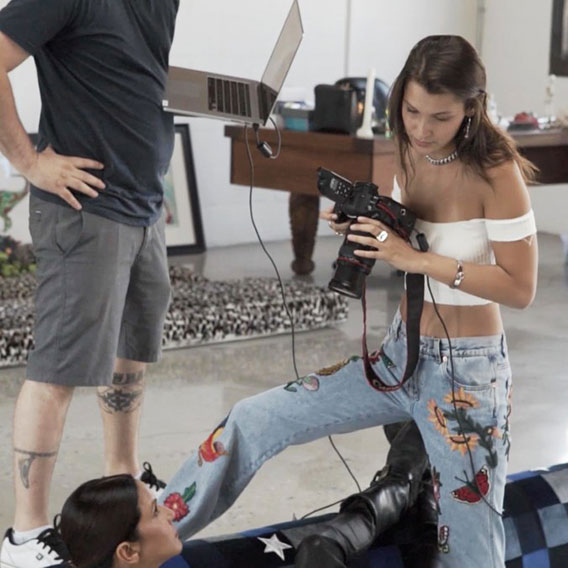 Bella Hadid behind the camera

A few weeks later, her sister, Gigi Hadid, was on assignment shooting polaroids for V magazine during fashion week in September.
And as it was announced today, Kendall Jenner is teaming up with the Love magazine editor-in-chief Katie Eleanor Grand to find a Spring/Summer 2017 issue cover star via social media.
She'll also photograph the 20 finalists in Los Angeles in November.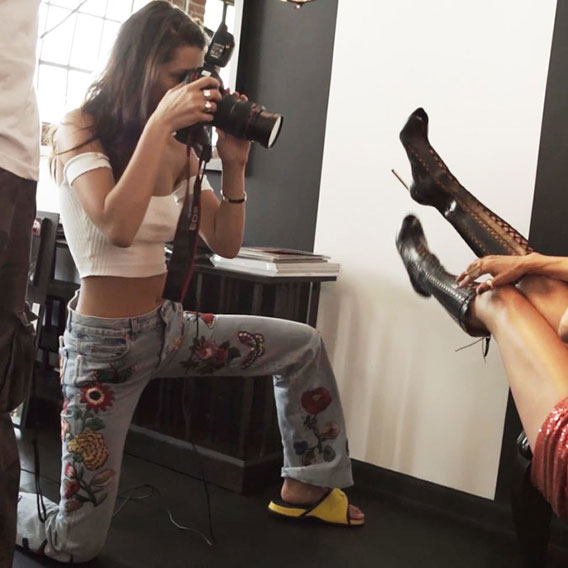 Bella Hadid behind the camera
While models launching secondary careers are nothing new (fashion designer is a popular choice), photography hasn't always been the top choice, with the exception of Helena Christensen.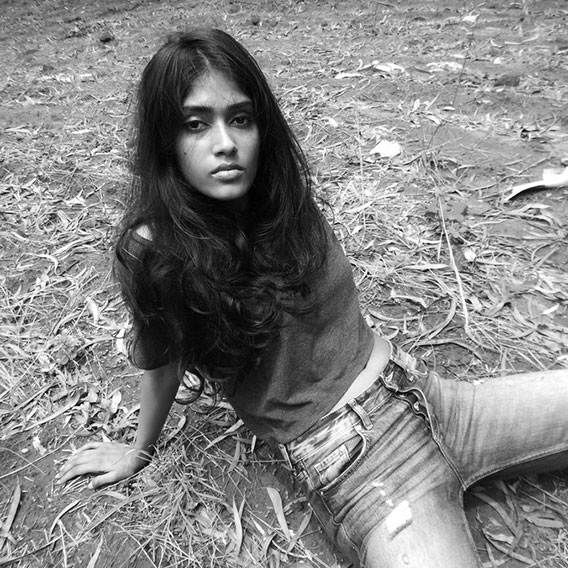 Model Radhika Nair
In addition to Bella, Gigi, and Kendall, British It girl Suki Waterhouse, Chanel model Louise Parker and new face Radhika Nair, who shared her photographs of her hometown in India with W magazine this past weekend, are just a few other models of the moment who are going behind the lens.
Bella Hadid goes behind the camera with great confidence
Why this sudden desire to reverse roles? Well, many of these young, beautiful women have huge followings on Instagram for their well-curated photographs. Perhaps they've decided that if they can take a winning selfie, why wouldn't they be able to turn the camera on someone else?
Or perhaps the publications want to maximize the marketing opportunity. What are you the photographer doing to maximize your  opportunity as new opportunities and doors welcome the clever ones? It remains to be seen which one of the young ladies will remain in the business as a photographer.
[Orignal story Via W Magazine]
© 2016 Copyright ShootTheCenterfold.com. All rights reserved.