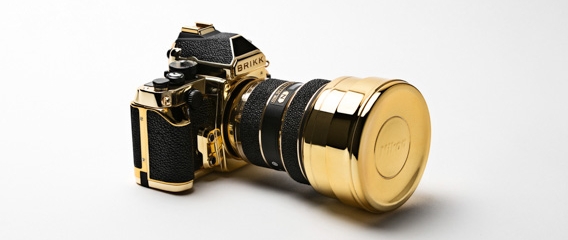 Once you have too much money, you need to figure out a way to spend it. I suppose you could go the miser direction and stuff those fat stacks into mason jars and bury them in your backyard. But maybe you're the flashier type and you want to be able to showcase your extravagant wealth? Perhaps you're a photographer as well?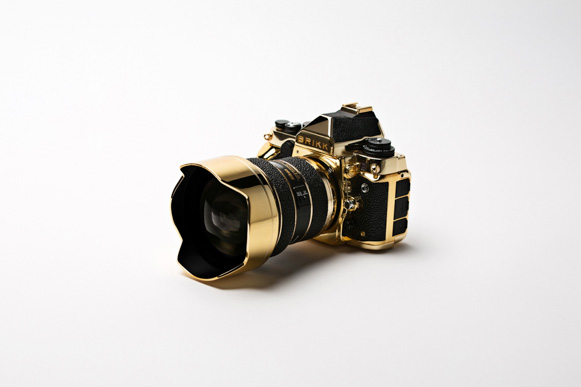 Brikk, an American company based in Los Angeles, whose team (according to their website) "consists of elite experts in industrial design, engineering, physics, marketing and distribution" has the solution for you. Late last year, Nikon released the Df camera which promised to reignite your passion for photography. The only problem with the Df is that it only comes in silver and all black—impressive to some maybe but to the refined and discerning palate? Only Brikk has a real solution.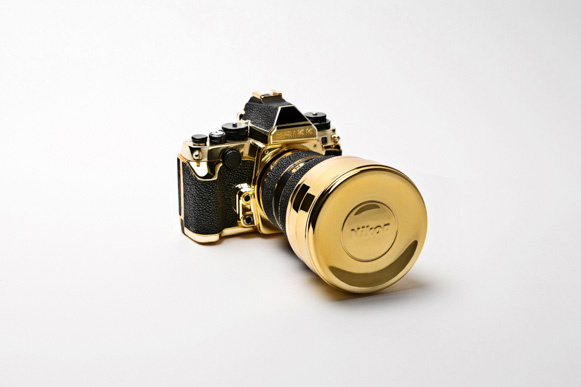 Brikk is offering a 24-ct gold plated version of Nikon Df. That's right; imagine the smiles you'll get from your models as you point this shiny blinged out Df toward them! If the gold plating wasn't excessive enough for you, some of the components of the camera such as the grip, the flash area, and the focus and zoom rings are adorned in leather. But not just any leather. Stingray leather. And we all know that stingray leather is the best kind of leather. It's a scientific fact.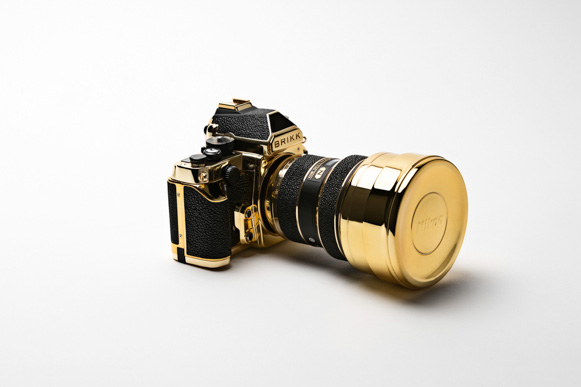 Not only are the body and lens (it comes standard with a Nikkor 14-24 f/2.8 lens) coated in gold but the lens cap, lens hood, and camera cap are also plated. Maybe that would stop me from misplacing my lens caps. To top it off, the camera kit comes with a custom Zero Halliburton camera case which is also gold plated.
The price of the plain ol' Nikon Df is $2750 and Brikk's version comes in at $41,395. However, Brikk is limiting their production run to 77 units so if you're looking to reignite your passion for photography and that black AmEx Centurion Card is burning a hole in your pocket, you'd better act quickly and pick one of these up soon before they're all sold out.
By Doug Hill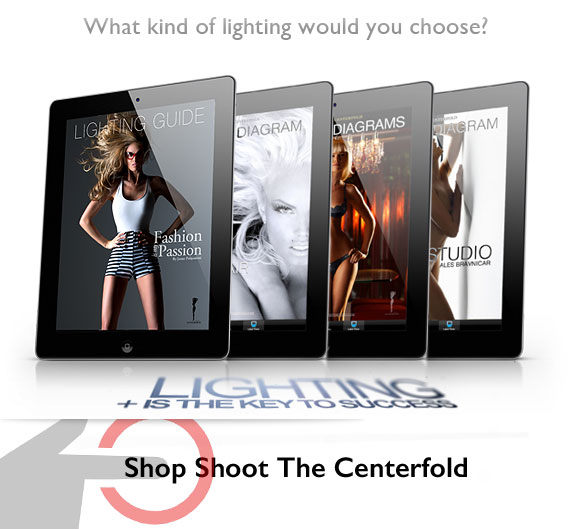 © 2014 Copyright ShootTheCenterfold.com. All rights reserved.