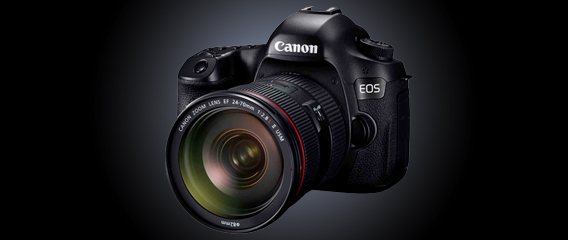 Canon's highly anticipated 120MP concept camera made an appearance at Shanghai's Canon Expo 2016. Until now, it has been like a sighting of Bigfoot that has rare, elusive and mythic.
These demonstrations are the first time that some actual specs, functionality and results can be viewed. The real questions are: "Who needs it?" and "Is it going to remain a specialty item?" Certainly it will work wonders for photographers' egos and their credit card statements (when can we order one?).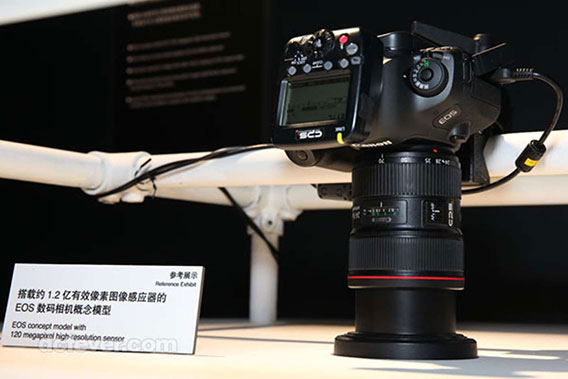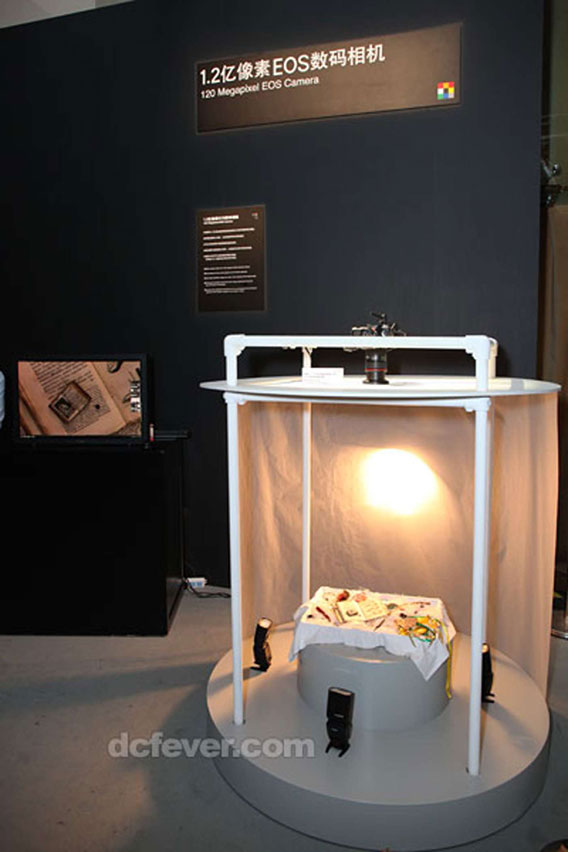 The main demonstration of the Canon 120MP involved the camera being placed on top of a high glass table with the lens pointing downward. Underneath the table (at a distance of around 1 meter) lay a selection of objects.
Most notable of these was an average-sized book that featured text descending in size, and a tiny matchbook sized book that featured even smaller text. A photo was then taken by the camera in this position. When shown to the crowd at up to 100% magnification, every line of text was still completely in focus and legible with no visible pixilation.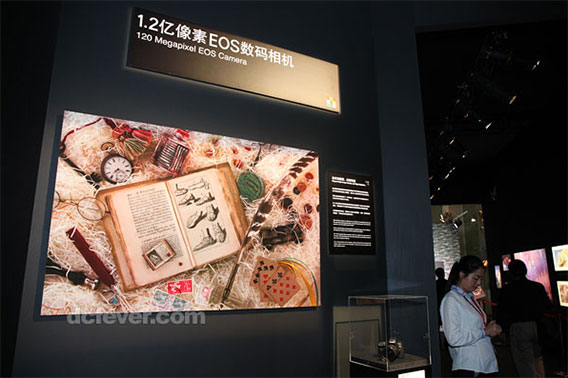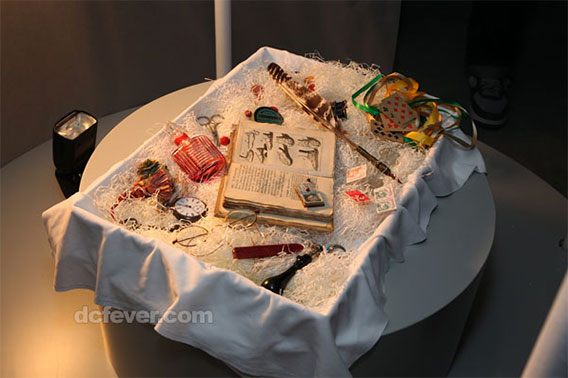 This major teaser is akin to the Pope rolling up to a crowd heading to mass in his glass box. Perhaps the 120MP beast is not ready yet for the sweaty palms of snap-happy wishfuls.
But it seems that there was astounding level of detail meaning that the Canon 120MP can potentially use a standard lens (in this instance an EF 24-70mm f/2.8L II USM) as a macro lens. There has been a lot of speculation and gossip that none of the existing lenses would be able to handle the 120MP sensor.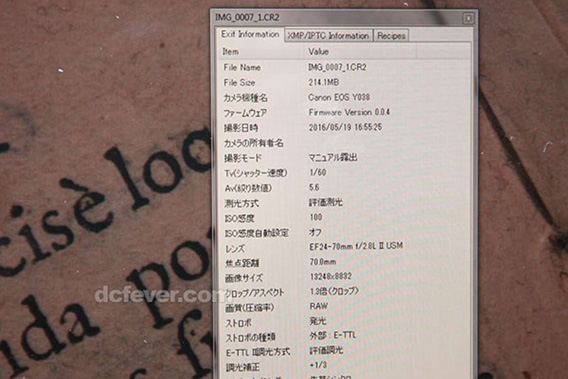 The second part of the demonstration set out to show how different lenses could handle this immense level of resolution. A shot of a large tree taken with an EF 11-24mm f/4L USM lens and a portrait of a young girl taken with an EF 300mm f/2.8L iS II USM were blown up to huge sizes with no visible imperfections.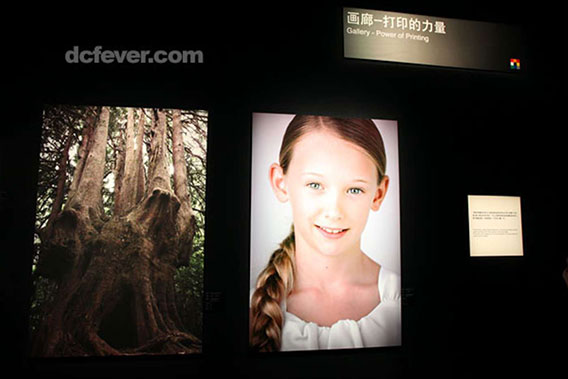 Another thing to note is that this level of quality will of course come with a hefty price tag. A RAW picture file at 13,248 x 8,832 resolution will take up an estimated 214.1 MB of space. To meet these requirements, the Canon 120MP needs radical upgrades in terms of processing and storage capability.
The new Canon 120MP's look resembles, if not identical, to the EOS 5DS. But what's going on under the hood is where we certainly will see differences. It will be very interesting to see what happens when it reaches the market and how the medium camera manufacturers will respond.
© 2016 Copyright ShootTheCenterfold.com. All rights reserved.