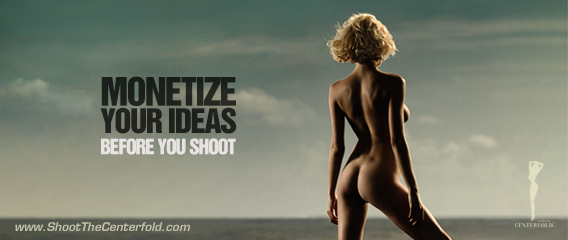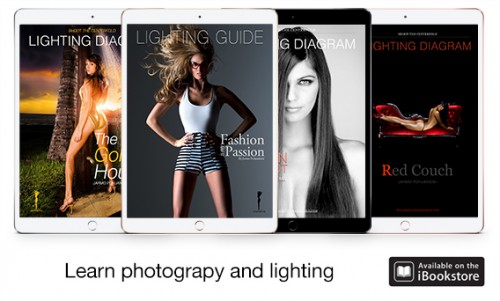 The new year is here and it's time to make the best out of 2019 photographically and business wise. Let's start it then with the knowledge and wisdom on how to cultivate your profit margins since your favorite question remains:
How can I make money with my camera?"
First, I would like to remind everyone that photography is only one part of the process. Your ideas are the other, often overlooked, part of it. Ideas can be just as valuable, if not more important, than clicking your shutter. The fact is; serious clients often pay more for your visual ideas than for your photography. This is what art directors do and if you can wear both hats, then you're golden.
How does this apply to glamour photographers then?
It doesn't matter what kind of photography you're into. Every photography style and genre requires some preparation, aka pre-production. Back in the good ole' Playboy days, the production and ideology was the backbone of a successful pictorial. I personally never understood the "I just wing it and I'm done" photographers.
As a reminder and to keep your skills polished, it's good to find and photograph some desired subject as often as you can. But let's not forget, the true professional only shoots about 20% of his time. The rest of 80%, is spent on pre-production, business planning and marketing.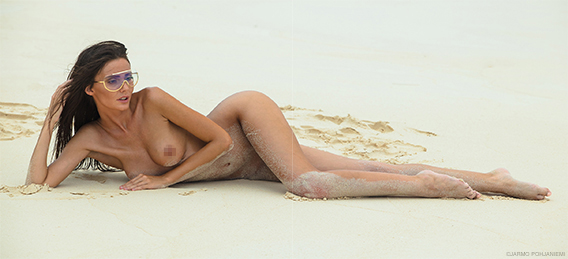 This image represents your classic glamour/Playboy style shot. Photo: Jarmo Pohjaniemi
If you still expect ladies to show up to a hotel room and prepare themselves for you to photograph, don't. Times have changed. It's not the wisest way to a revenue-rich photographic outcome. It's a new day and could easily get misunderstood and become a problem. Why risk it?
To expand on that, here is another tip that was in our Playboy handbook that got hammered into our brains: Always have someone with you from your team and never find yourself in a room alone with your model. The least expected moments can become the least expected experiences. Always conduct your business as professionally as possible. You set the proper tone and the model will respect that.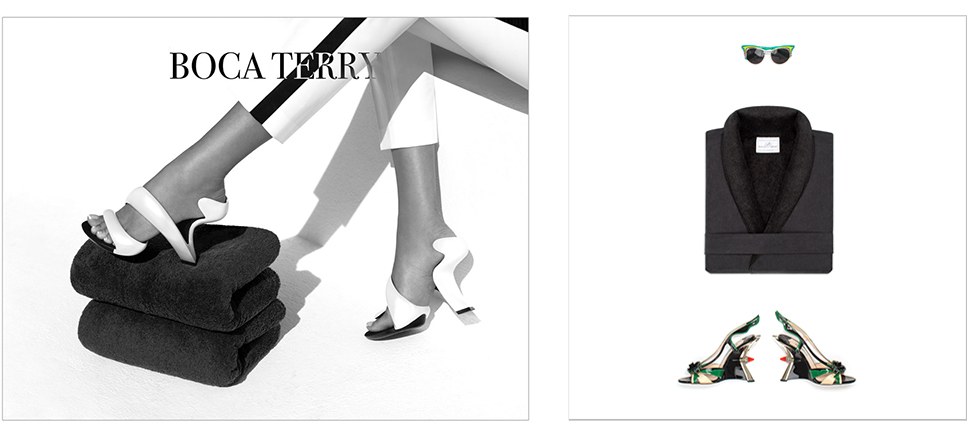 This image represents a fashion/product style shot. Photo: Jarmo Pohjaniemi
Here are some guidelines on how to produce a shoot:
1. CONCEPT: Everything starts with an idea, either with yours or the clients. You might not have a client now, but your well-prepared images may find you one afterward's. Let's assume that you've already gotten this far and had your client or editor's approval and have gone back & forth with the budget approved for your professional shoot.
2. SUPPORT STAFF: Pay particular attention to assemble a crew who supports you and your desired style. Do not hire just any hair & makeup artist or wardrobe stylist just because they were convenient to your location and are available. A good support team is half of your image alone. Look for qualities that support your desired outcome. Remember, you are the one in charge and no one else on your team is. Seek out staff with friendly personalities and a sense of style that fits the desired direction that you (or your client) wish to accomplish. The hair & makeup personnel may be very talented, but it's necessary that they be fully informed about you and your clients' desired direction for the shoot. It's also very important to have crew members who can work closely together and who support each other.
3. LOCATION: Shoot locations are just as important as anything else, regardless if it's even in a small studio. (To illustrate the importance of this, I choose the shoot location and concept before I even think about the models). Location scouts can be very helpful to find just the right location that you've been searching. Is it worth paying the extra costs to a location scout? Absolutely! Remember, locations are always visible in your images and any short fallings will reflect on your performance and judgment abilities. Make sure you don't forget to get a location release from whoever owns the shooting location!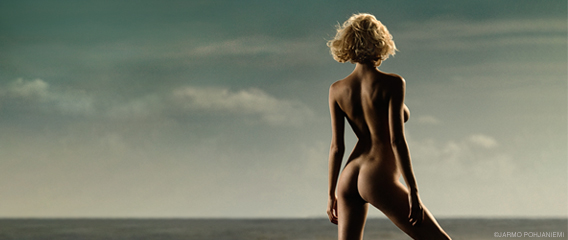 This image demonstrates a classic strobe-lit glamour style shot. Photo: Jarmo Pohjaniemi
4. MODELS: There are many things to consider when choosing your model. This is the most significant cornerstone for most amateur glamour shooters but not so much for fashion photographers. For some reason, glamour shooters believe that they shouldn't have to pay their models more than a few hundred bucks (if any). I find this very disrespectful unless it's just a test shoot. Glamour models or any model should get well compensated for their services. They are not there for good times; they are there because they are seeking paid modeling assignments. Remember, you get what you pay for. Seek out the best and always respect your models.
When choosing a model for your shoot, it's essential to select the right model that fits your production. If you are shooting glamour, choose a glamour model. If it's a fashion shoot, then choose a fashion model. The industry standards separate glamour and fashion modeling based on their visual appearance and purpose. Fashion models are there to sell a product and glamour models are the product themselves. What about fashion nudes? The most significant difference between fashion and glamour nudes are the models and styles.
There you have it, a few common sense pointers that I could write a book about it. Now, let me share my final thoughts on the original topic of great ideas which can equal to income.
Most of the jobs that I get approached on today are ideologically based and require forward thinking, much more than just a camera. The ideas that I get hired for go beyond photographing the subject and are focusing more on the client sales profit (ROI) and brand awareness. In other words, I charge for both my ideas and photography. So should you! By expanding your knowledge and abilities, you could help make 2019 your best year yet.
SUBMITTING YOUR IDEAS FOR DISCUSSION: If you have a specific topic of discussion you would like us to blog about, drop us an email. We will consider it and pick the best-requested topics.
© 2010-2019 Copyright ShootTheCenterfold.com. All rights reserved.