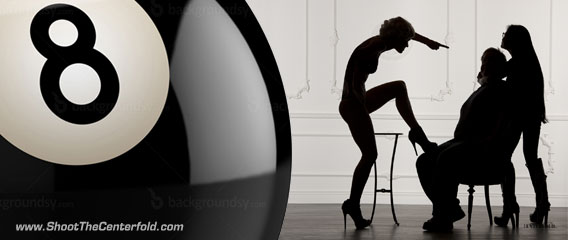 Working with Models
Photographers share many similarities, but the most intriguing is that each field of photography requires a specific set of talents in addition to the fundamentals of lighting and the technical knowledge of working a camera.
As someone who loves taking candid shots, it's taken a lot of practice and working with models in such a way to become consistent in getting the perfect look and feel I want for my photos. If you're looking for ways to improve your working rapport with models, here are some helpful tips that'll help you achieve great results, whether you're doing editorial shots for an article, commercial and fashion assignments, or just capturing simple images of the wonderfully amazing creatures we call human beings.
Choose the Right Talent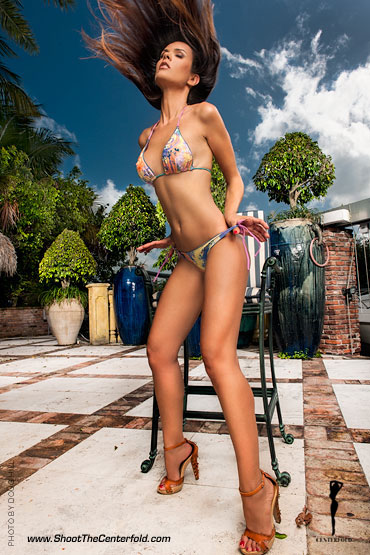 The premise is simple; know what you want. Before your shoot, have a good, clear idea of what you'd like to achieve. Think about the concept, theme and the "story" behind your session. This way you'll be able to convey this information to the agency, or if you're having your own casting, you'll know exactly what you're looking for which will make the model selection process much simpler and more effective.
Your model, location and props all must match and compliment each other. A blonde surfer girl won't look good on the streets of a bustling downtown NYC, a cowgirl isn't exactly at home in downtown NYC, and a raven-haired, leather-clad biker chick at a tea party isn't usually the norm. Of course, there are times when these rules are broken, and to great effect, I might add, but the principle idea is knowing when, where and why to break those rules.
Choosing the right talent isn't always going with the most experienced, either. If you observe someone that you know will look good in front of your camera but hasn't spent that much time posing, then by all means, work with them. If a photographer is comfortable working with a certain model, it saves a great deal of shooting time because there's a trust and bond there from the onset.
Clearly Explain Your Idea
Most fashion editorial shoots will usually have a theme behind them, even if they're not clearly evident. However, the important thing is that it exists as a common thread running through all elements of the shoot. It's also essential that your model(s) are properly briefed about the setting, theme or mood of the shoot during the evaluation and selection process. When the model understands the concept behind the shoot, no time will be wasting on efforts not pertaining to the shoot. Just as an actor needs a backstory to make their acting realistic, your model will need motivation to complete her task and make the poses believable. It's your job to provide it.
Give Constant Feedback
When working with models, professional or not, it's necessary to give them constant direction and feedback. It also doesn't hurt to give them a sincere compliment and you'll find positive encouragement works wonders. While it's a good practice not to touch your model unless necessary, there's nothing in the book that says you can't get in front of the camera and pose for them to show them what you mean. Remember, a model can't see their poses. No matter how uncomfortable – or just plain weird – the pose may be, it's important that both you and the model are on the same page.
Take a Break!
It's easy to get caught up in the excitement, but photography and modeling are known to expel and consume tremendous amounts of energy, both creative and physical. For the sake of your model and crew (and yourself), be sure to take regular breaks throughout the day, or even between wardrobe changes. If it's all all-day shoot, be sure to feed them as well. A grumpy, hungry model is not one to be trifled with under any circumstances. With that in mind, be sure to work at a steady pace and don't waste time on details not affecting the outcome of the shoot. In other words, save the socializing for later. Keep the work fun, but make sure it stays work, too.
Stay Positive
Make a conscious effort to keep your energy up and constant throughout the shoot. Both photographers and models are prone to self-doubt when working, so staying positive and creating a strong energy will keep away any negative vibes that may come up. Keep your model and crew as comfortable as possible despite the shooting situation. If you're shooting under adverse conditions detrimental to the outcome of the shoot, keep a close watch on everyone and keep their spirits up. The promise of a decent paycheck and a good meal after a tough shoot has saved many a photographer.
Use Lighting Effectively
There will be times when you won't be able to choose the time or know the weather forecast set for the time of the shoot. Light is what we cherish, but it can also be our enemy if we're not careful. There's no need to bring your entire arsenal of equipment, but select your gear wisely so you will be ready to shoot under all lighting conditions. Sometimes you'll need many studio lights and reflectors, and there will also be times when all you need is the camera and the model. Be ready for anything which may come your way because you never know when you'll be getting the shot of a lifetime.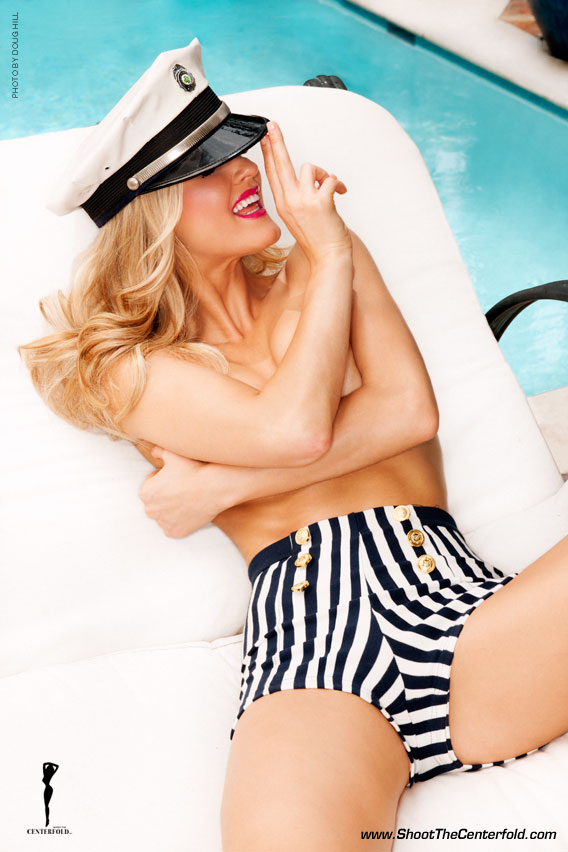 What's the Weather?
You don't have to be a weatherman, but it wouldn't be a bad idea to know your way around a weekly forecast if you're planning an outside shoot. If you want to get fancy, buy a Photographer's Ephemeris app for your Smartphone or laptop. An ephemeris is a map-centric sun and moon calculator. It provides detailed information of sunrise and sunset times, the direction of travel for the sun and moon, as well as topographical maps (if you're into shooting near mountains). While mostly used by landscape photographers, it's a great tool for outdoor photographers in general.
Also, dress appropriately and bring safeguards against harsh conditions. You'd be surprised to know how many photographers don't even carry raincoats, sunscreen or bug repellant. The elements are subject to change at a moment's notice so it always pays to know what you're getting into before heading out for a shoot.
Don't Forget Candid Photos!
Even though your model may have stopped posing, it doesn't mean you can stop taking pictures. Look for moments when models aren't "on" in front of the camera and being natural. These are usually the best shots because not only does your model show outer attractiveness, but inner beauty as well.
Conclusion
While working with models is not an easy thing, the basics are simple to remember; choose the right talent, the right idea, the correct location and have fun while doing it. Know what kind of weather you'll be having if you're shooting outside. Know your equipment. Know your lighting. Take care of your model and crew. Staying positive – staying happy, staying informed – means getting positive results.
© 2013 Copyright ShootTheCenterfold.com. All rights reserved