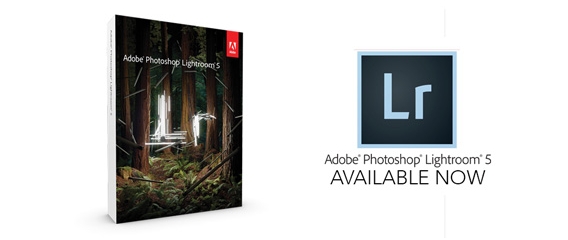 Following the release of a public beta nearly two months ago, Adobe today announced immediate availability of the official release of Photoshop Lightroom 5, the company's professional photo management and manipulation software.
Lightroom 5 Advanced Healing Brush (Click for larger image)
Adobe highlights six major new and improved features found in Lightroom 5, as well as a number of other smaller features designed to make the software more powerful and efficient than ever.
Advanced Healing Brush: Remove distracting elements with a single brush stroke. Adjust the size of the brush and move it in precise paths. Unwanted objects and flaws—even those with irregular shapes like threads—just disappear.

 Upright tool: Straighten tilted images with a single click. The new Upright tool analyzes images and detects skewed horizontal and vertical lines, even straightening shots where the horizon is hidden.

 Radial Gradient tool: Emphasize important parts of your image with more flexibility and control. The Radial Gradient tool lets you create off-center vignette effects, or multiple vignetted areas within a single image.

 Smart Previews: Easily work with images without bringing your entire catalog of original images with you. Just generate smaller stand-in files called Smart Previews. Make adjustments or metadata additions to the Smart Previews and apply your changes to the full-size originals later.

 Improved photo book creation: Create beautiful photo books from your images. Lightroom includes a variety of easy-to-use book templates, and now you can edit them to create a customized look. Upload your book for printing with just a few clicks.

 Video slideshows: Easily share your work in elegant video slideshows. Combine still images, video clips, and music in creative HD videos that can be viewed on almost any computer or device.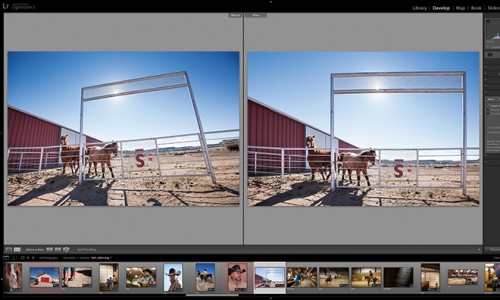 Upright tool that automatically corrects perspective for images with skewed elements
Lightroom saw its last major version change in March of last year with an update that added geotagging support, as well as improvements to handling highlights and shadows. The latest iteration builds on its predecessor, Adobe reps said, by adding features that the Lightroom community continually requested.
Lightroom 5 is available for both Mac and PC platforms. Mac users will need a multicore Intel processor with 64-bit support, running OS X 10.7 or higher. Lightroom 5 requires 2GB of RAM, with 4GB recommended, 2GB of available HDD space, and a 1024×768 display.
PC users must have an Intel Pentium or AMD Athlon processor with 64-bit support, running Microsoft Windows 7 with Service Pack 1 or Windows 8. Users should have at least 2GB of RAM, though 4GB is recommended, as well as 2GB of HDD space and a 1024×768 display.
The software is available from Adobe's website for $79 when upgrading from an earlier version, or $149 for new users. Those already subscribed to Adobe's Creative Cloud service will find that the new software is included in their memberships.