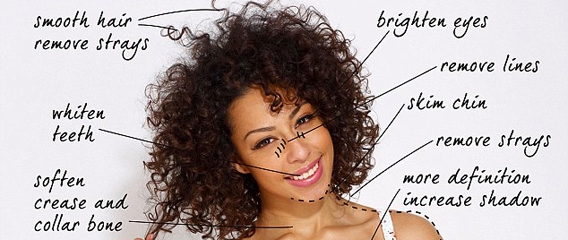 It is one of those controversial subjects that has been covered many times before. Creatives, marketing directors, and consumers all fighting over whether or not we should be airbrushing photos of models used in advertising and the effect it has on our youth growing up viewing images of flawless unrealistic body shapes. One large retailer is finally putting their foot down announcing publicly that they will ban all airbrushed images and are asking other retailers to follow.
The retail giant, Debenhams, would not be a name too familiar with those here in North America, but to our U.K. readers it is one that is all too familiar. The store which has over 150 locations throughout the U.K and a handful in Ireland as well would be most similar to a Macy's here in the US. After hearing about countless studies that show young girls self esteem being crushed after looking at the perfect Photoshop altered images, Debenhams vowed to stop using the images in their stores and advertising.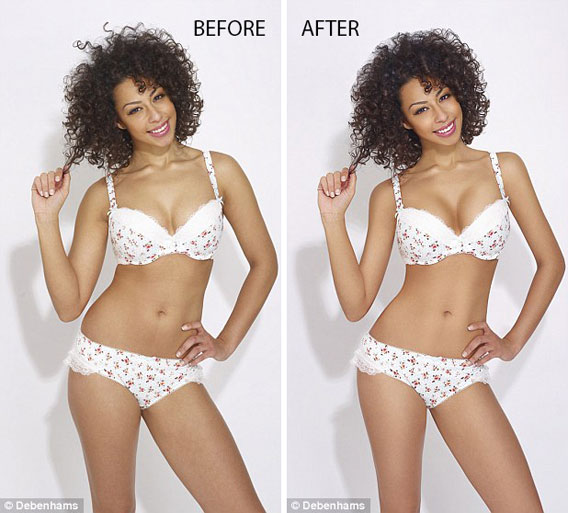 Caryn Franklin, co-founder of All Walks Beyond the Catwalk, says: "Fashion and beauty imagery that is honest, is absolutely crucial for all women to see. Retailers have the power to take a stance on digital manipulation, so, I'm delighted that Debenhams has taken the lead here and customer feedback will no doubt validate this important step."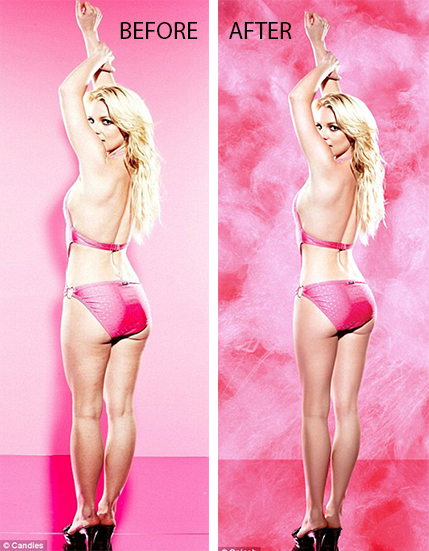 In 2011 Britney Spears let airbrushed images from a Candie'sshoot to be released along with the originals.
"Millions of pounds a year are spent by organisations retouching perfectly good images," says Sharon Webb, Head of Lingerie buying and design for Debenhams. "As a rule we only airbrush minor things like pigmentation or stray hair and rely on the natural beauty of models to make our product look great."
So what do we think about this move? Select models who require little to none editing and get it right in the camera.