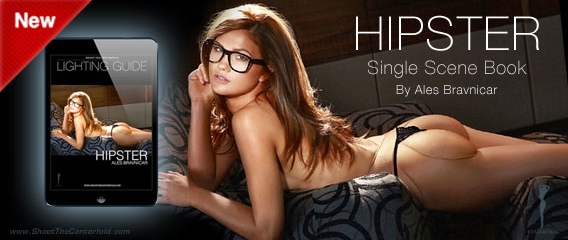 Before working with many lights, one must first know how to master a single light source. One solitary light can do miracles if you know how to use it correctly. It only takes a moment to understand lighting, but a lifetime to master."
This is the philosophy Ales Bravnicar, long-time Shoot The Centerfold fashion and glamour photographer, has followed religiously since the beginning of his career. Bravnicar now introduces his new lighting book, "Hipster."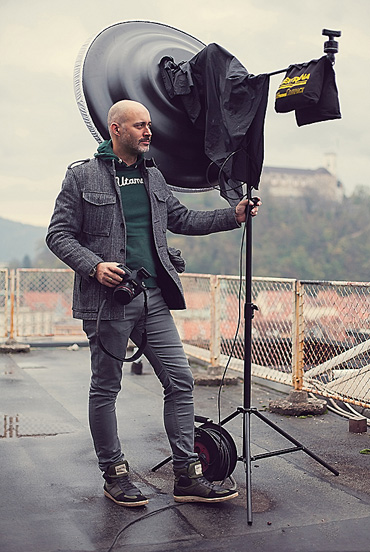 His fashionable style has been making waves around the globe for several years without any let up in sight. Just as every generation has a youth and young adult counter-subculture, the most recent to appear is a distant cousin from yesterday's counterparts. In the '40s, it was the zoot-suited hepcats; in the late '50s and early '60s, it was the cool bikers and bongo-beating, Daddy-O beatniks; the late '60s had their flower-power hippies; the '70s, their scruffy rockers and laid-back stoners; '80s, rebellious new wave punks,; '90s, screaming Seattle grunge; and now in the '00s and '10s, it's the Starbucks-toting, anti-fashion hipster.
The Hipster subculture is associated with indie and alternative music, as well as a counter-mainstream fashion sensibility. While their preppie predecessors of the late '90s were quick to shop at Abercrombie & Fitch or The Gap, hipsters are more likely to stop at a Salvation Army store for their fashion choices. The style has spilled over into photography and is now widely popular in today's publishing industry. STC's Ales Bravnicar, the "master of light and shadow," expresses his sexy version of the "hipster look," as seen in Playboy and many other publications throughout top European markets.
The fetching image stylized by the lovely eyeglass-wearing Hipster brunette was created using a simple multi-light set-up, commonly used in almost all of Bravnicar's pictorials. While the equipment may be standard, the lighting placement and approach to this shot reveals the technique is anything but common. While the lighting style may be no secret, many photographers have spent countless hours unsuccessfully attempting to recreate the look. The simple – yet highly elusive – lighting solution is now within your grasp.
Never forget about style," says Bravnicar. "Keep up with trends because they're always in a state of flux and while they may appear similar, the changes are there and it takes a good eye to spot the next subtle transition. It's the best way to elevate your photography because while you're noticing the changes in fashion, people are noticing the changes in your work."
Be the first to take a look at this new single-scene book and learn how the image was created in detailed step-by-step instructions. "Hipster" is now available for your iPad and computer.
See more here!


© 2013 Copyright ShootTheCenterfold.com. All rights reserved.