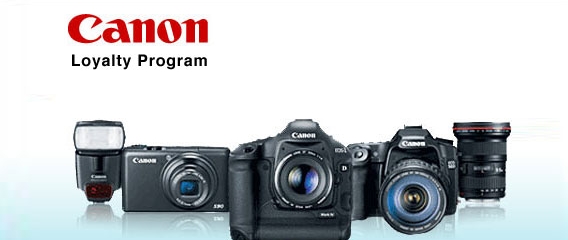 Odds are, you probably haven't heard of this feature. That is because Canon does not advertise it anymore, however the program is still very much still intact. What it is, is a program that enables you to get an additional 20% off of refurbished Camera Bodies.
Overview
The Canon Loyalty Program provides the opportunity to trade in old or broken Canon gear in exchange for a discounted price on a Canon DSLR. The program initially required the product you trade in to be broken (Which meant you just had to drop it a few times before shipping), but then changed to simply being out of warranty. Rumors say that this recently changed to broken digital cameras, but some people still claim to have used film cameras.
What Camera Bodies Are Available?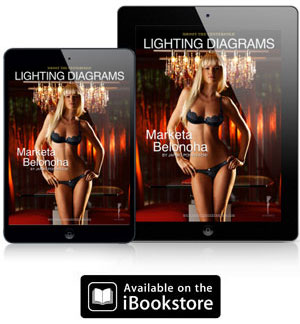 Canon 60D (As of May 18th 2013)
Canon 60D with 18-135 IS Kit Lens (As of May 18th 2013)
Canon 60D with 18-200 IS Kit Lens (As of May 18th 2013)
Canon 7D (As of May 18th 2013)
Canon 5D Mark II (As of May 18th 2013)
Canon 5D Mark III (As of May 18th 2013)
What Are The Prices?
Canon 60D – $639.99 (As of May 18th 2013)
Canon 60D with 18-135 IS Kit Lens – $831.36 (As of May 18th 2013)
Canon 60D with 18-200 IS Kit Lens – $894.99 (As of May 18th 2013)
Canon 7D – $1,023.36 (As of May 18th 2013)
Canon 5D Mark II – $1,583.28 (As of May 18th 2013)
Canon 5D Mark III – $2,379.33 – (As of May 18th 2013)
The Process
Enrolling into this program is simple. The two requirements are that
1.) You do have a broken or out of warranty Canon product to return to them.
2.) You have not used this program more than 3 times.
Now to use this feature, you simply call the CLP number that is 1 (866) 443 8002. Then select Option 2. This number is open 7 days a week, 8:00AM til Midnight Eastern Time.
At that point, they'll tell you the availability of which camera you're seeking and likely get a serial number for the broken camera gear you'll be sending in. (Tip – eBay and Craigslist is always filled with broken Canon digital cameras for under $50). Then they'll get a mailing address from you, and a credit card number (if one is not already on file) to process your order. You can expect your refurbished camera to arrive in the mail within 5 business days.
More Info
What is included with the camera?
Everything you'd expect from a camera purchased in the refurbished Canon store. Your camera will arrive in a white Refurbished labeled box, with a complete set of accessories (battery, charger, strap, cables, CD, manuals, etc).
What does "Refurbished Camera" mean?
Refurbished is a vague term used for any item that was brought back to Canon for any reason. These reasons can include – dealer overstocks, damaged packaging returns, test units pulled from production, and customer returns. All refurbished cameras are calibrated and hand inspected from a Canon tech, and in most cases cannot be distinguished from a brand new product. The large majority of the cameras purchased from Canon's refurbished system have well under 1,000 shutter actuations.
What is the warranty?
The warranty included with all refurbished Canon gear is a 90 day warranty program. All servicing within those 90 days must be done through Canon. Any Out of Box issues will be address by Canon with a replacement. Aside from the 90 day warranty from Canon, many third party warranty programs such as SquareTrade will be able to offer a 1-5 year warranty on all CLP products.
I don't own any broken Canon products that would be eligible for this program, how can I still enroll?
I'd check Craigslist/eBay and purchase a broken Canon point and shoot. That camera should be eligible for exchange as part of this program. Please note that the quality of the camera you purchase does not yield a higher discount. An old Point and Shoot will yield the same discount as a broken Canon 5d Mark II.
How is my camera shipped?
Standard shipping is FedEx Ground. If you are in a hurry, you will have the option of either 2nd Day shipping for an additional charge of $24.99, or Next Business Day shipping for an additional charge of $34.99. Shipment will be "Signature Required" (You will be warned that FedEx will NOT leave it at your door if no one is home). Shipping cutoff is around noon Eastern, so if you order early morning and there are no credit issues to hold you order, chances are your camera will ship the same day.
Are Lenses or Flashes available?
Reports have came in where people are able to purchase one additional refurbished lens, and one refurbished Speedlight from the following list with the same discount. Please note, this is only available with the purchase of a Canon camera body.
EF 17-40 f4 L
EF 24-105 f4 L IS
EF 28-135 f3.5 IS
EF 50mm f1.4
EF 50mm f1.8
EF 70-200 f2.8L IS USM II
EF 70-300 f4-5.6 (Non-L)
EF 75-300 f4-5.6
EF 85mm f1.8
EFS 10-22 f3.5-4.5
EFS 18-135 f3.5-5.6 IS
EFS 18-200 f3.5-5.6 IS
EFS 55-250 f4-5.6 IS
EF 2x Extender II
Speedlight 430 EXII
These prices are set at 20% off the refurbished price that can be found in their refurbished store. It is believed that each of these purchases qualify towards your 3 item limit.
How long will this program last?
No one has any idea. Canon started this program in 2010, and has not published any expiration date for this program, nor have they advertised this program in any way. Articles like this are likely only shortening its life however, so act quickly.
Can I check availability of cameras without calling?
Of course you can. Simply go to the Refurbished store on Canon's website to check the availability of the products they have.
Am I limited to the amount of times I can use this program?
Yes. You may only enroll into this program a total of 3 times.
Is this program available to people outside the US?
Sadly, no.  This program is currently only available to people located in the United States, however Canon Canada has been considering putting together a similar program.