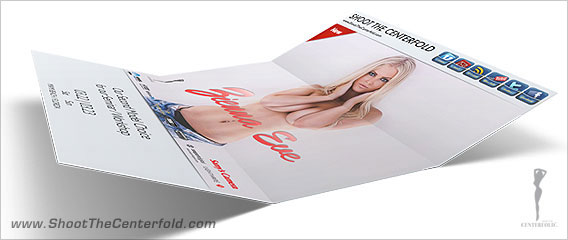 Check out out first 2014 Newsletter here!
Here we go again with a brand new year ahead of us. We already started with a bang with STC attendees Dr. Dan shooting a major pictorial for a Playboy right after the holidays, and Steven Ruegnitz celebrating his full page ad seen in an Intl. Playboy issue. Not to mention Doug Hill and several other attendees who's  upcoming pictorial release dates are just around the corner.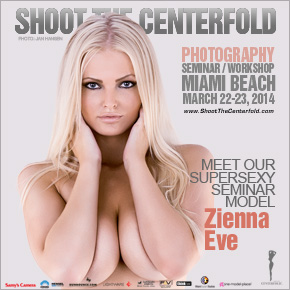 One-on-One sessions are in full swing while we wait for the March seminar, which are not only about photography but also about the often forgotten, and very valuable, business side.
It's one thing to make a photo and another to "sell" a photo.
Getting back to the topic at hand, here is the information we share with you via our newsletters in bi-monthly basis. We offer news and latest happenings in the world of Shoot The Centerfold, from new products, discounts, model announcements or top-notch success stories about our attendees, as well as new technologies which may be helpful to you. Of course, any reason is always good for shameless self promotion!
Remember that we randomly select STC attendee members, based on who has joined our newsletter, for our far distance extravaganza photography trips that has taken you to Namibia – Africa and Santorini- Greece. Stay tuned for the next major photo trip location. The best part of the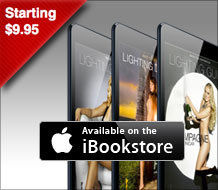 deal is that you get to join us for free. Signup for our newsletter here! or on the top right corner of this web page!
The newsletter stories don't just stop here, there are also lots of freebies and really cool giveaways from our sponsors, and who can refuse a gift. The most important message from STC and it's newsletter is the wisdom that we offer and share with you. This is something which only shines though your hands and eyes, after you process the valuable information we offer, for those who care to learn and succeed as we have done throughout our careers.
Here are six reasons why you cannot miss STC 's Newsletters
It's free. For many people, that alone should be enough. But I know some of you will need more reasons than that!
You won't miss anything. It's hard to keep up with everything in this crazy, media-frenzied, world. Sign up, and you'll get one email once in a while telling  you what we've been up to… so if you miss something good, you can easily find it afterwards.
You will be inspired to keep working on your own business. By reading our e-mails with tips & ideas will help you get motivated to keep up the good work.
Automatic entry into our competitions! We'll automatically enter you into qualifying draws when you sign up for our newsletter.
Special promotions! On occasion, we offer newsletter subscribers special discounts. You shouldn't expect a discount in every newsletter, but sometimes we look for a small/big way to say "thank you!"
Ideas & Inspiration. We love good marketing! So when we see it, we blog about it, and our subscribers get stories of smart marketing to take inspiration from. "Getting ideas from featured clients has been the best. It's visually inspiring and easy to follow."
So, there you have it – six good reasons you should subscribe to our email newsletter now. There really is no downside, and if you should happen to discover one, there is a link to unsubscribe in every issue.



© 2014 Copyright ShootTheCenterfold.com. All rights reserved.