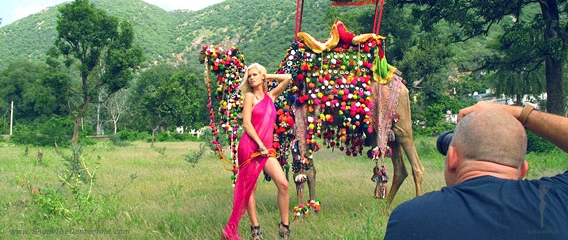 By Ales Bravnicar
Model Natalija Osolnik is no stranger to fame. She splits her time between partying in the clubs of Milan, Munich and Miami with the likes of Felipe Massa, Erick Morillo or Mel Gibson, and shooting international campaigns from Barcelona to Boston for clients like Lexus, Guess and Gilette – the latter with none other than Oblivion superstar Olga Kurylenko.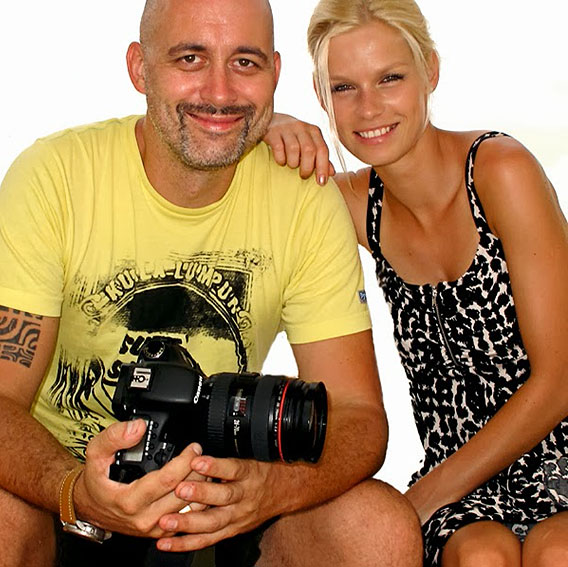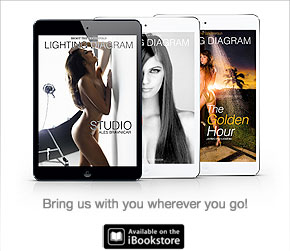 I called Natalija (who is a dear friend of mine) one day with a proposal – I wanted her to appear on the pages of Playboy. She agreed and we traveled to India with our crew where we shot the pictorial in the shelter of private locations, away from the public eye, assisted only by a handful of locals. There I was able to focus on shooting without the curious crownds India is so famous for and Natalija was able to concentrate on posing. Her years of experience in the fashion industry helped enormously.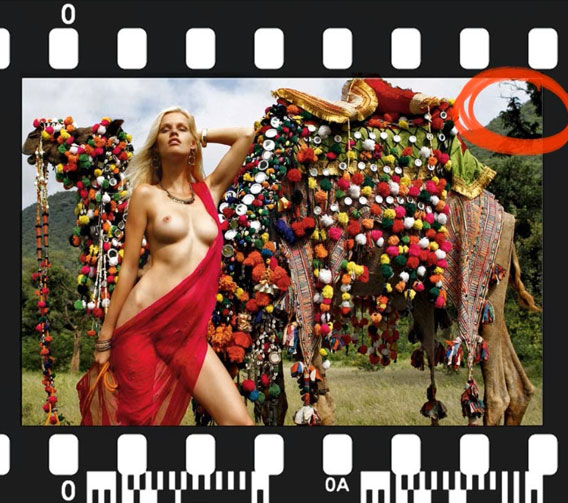 Natalia Osolnik posing with a camel
My India pictorial has been published in eight international editions of Playboy (Slovenia, Poland, Croatia, Italy, Mexico, Czech Republic, Serbia and Greece) with more to follow in the near future.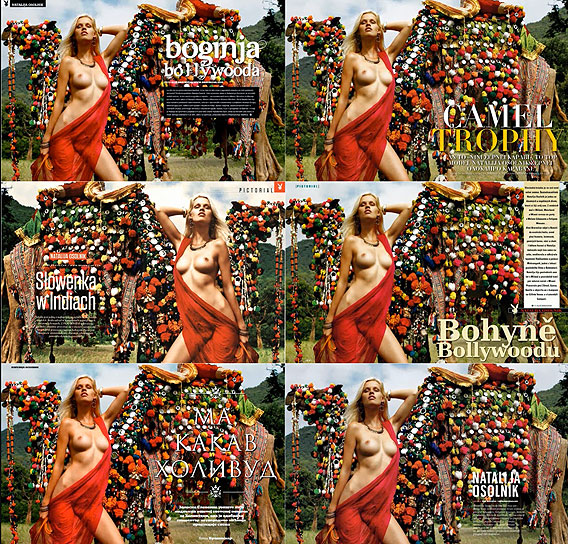 Multiple International Playboy publications published the pictorial
Natalija's photographs caught the eye of Boštjan Vidmar, a pioneer embroidery master and owner of Ercigoj Embroidery, a family-run private company that recently celebrated 90 years of existence. He approached me to explain his revolutionary and unique invention – a method of making embroidery from photographs via a sophisticated computerized method called e-stitch.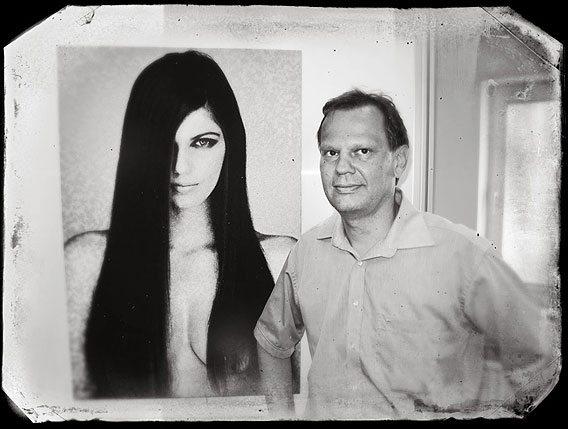 Boštjan Vidmar posing with Jarmo Pohjaniemi's portrait
The technique involves weeks of work, millions of stitches and miles of yarn, but the end product is so fantastic that it adds a virtual third dimension to any photograph reproduced this way. Many photographers entrusted their work to Boštjan and he keeps turning their pictures into timeless work of art. The latest big name to collaborate with Ercigoj Embroidery is no other than National Geographic's master photographer Steve McCurry.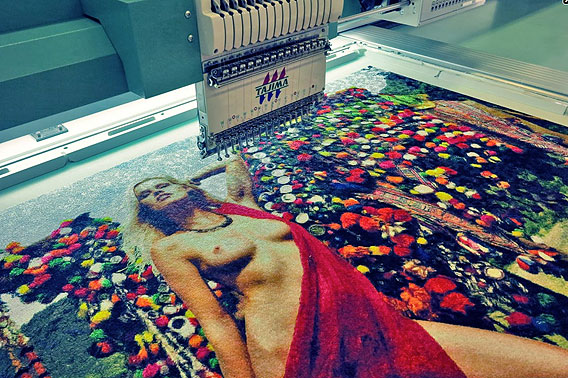 The work of art in making
Boštjan Vidmar turned the opening picture of my India pictorial into two very special embroideries. One was presented to Natalija (she loved it so much she hung on in her bedroom wall) and the other went to Playboy Slovenia where the editor already had big plans for it. The embroidery was soon bound for LA, heading straight to the Playboy Mansion on 10236 Charing Cross Road, the iconic home of Playboy founder Hugh Hefner.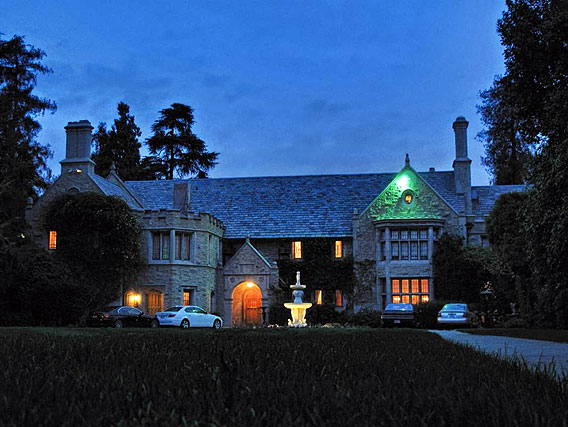 The Playboy mansion
We received a photograph of Mr. Hefner in front of my picture-turned-embroidery (Credits: (C) Elayne Lodge/Playboy) as a proof that all of us did a great job. I am thrilled to have my photograph hanging at the Playboy Mansion and look forward to see it in person on those legendary walls again soon.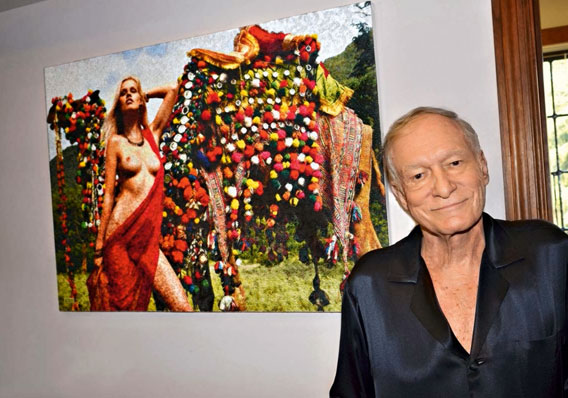 Mr. Hefner posing with Ales Bravnicar's picture at the Playboy mansion


© 2013 Copyright ShootTheCenterfold.com. All rights reserved.