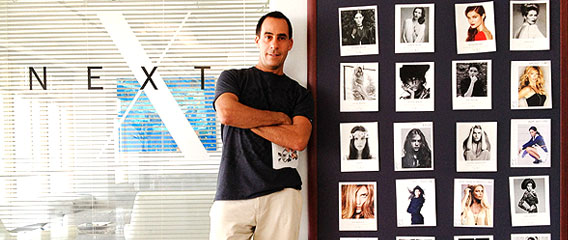 Getting to the NEXT level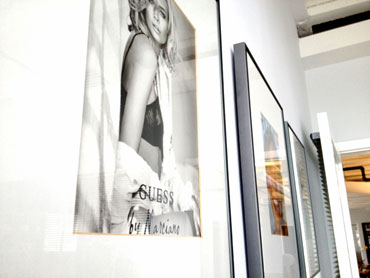 While in search for perfect models in addition to Playmates who will participate in our next seminar/workshop, we will leave no stone unturned or voice unheard. Selecting the right model for any job can be a challenging task and careful evaluation, based on requirements your model should have. While the Internet offers us a variety of choices, there are also models available from top modeling agencies which are often overlooked by photographers in the belief they are unapproachable. Nothing could be further from the truth; professional agencies are there for photographers who demand professionalism and want to book a model who will meet and exceed their expectations.
I have dealt with professional modeling agencies since the early 80s and seen models come and go before they were top models. Everybody has to start somewhere and some of the biggest names in photography also had small beginnings, especially when shooting models. Almost 95 percent of these success stories are linked to top agencies around the world in search of new photographers and waiting to see if you are the next hot shot photographer who will turn their models into the next superstar.
Below is an interview with Ron Gerard, owner of  Next modeling agency's Miami office. When speaking of one of the best photographers he knows, Gerard says, "You know, he was my booker and not a photographer first. He just saw all these models and put two and two together and started shooting them… and now he is one the biggest names in the photography industry!"
Jarmo Pohjaniemi
Interview with Ron Gerard
Name: Ron Gerard
Agency: Next Miami 
Mission: We have been at the forefront of the business in Miami for the past 20 years. I want us to continue being the strongest.
STC: What's happening? You seem to have all the models here at your fingertips.
NEXT: Longevity; it is the amount of years we have all been in the business. I personally have been doing this for 25 years. We also work as a team, and we all know that there is no I in team. Half of our board has been doing this for 15 years, and the other half are younger, and newer and bring that youthful spirit to the agency. They bring the flavor and know the new technologies, etc.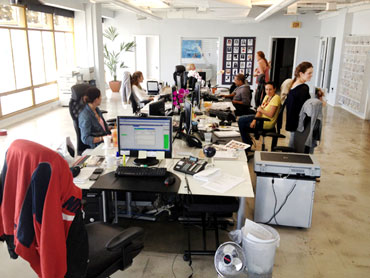 STC: Do you also represent photographers in your agency?
NEXT: No, we found this to be a conflict of interest. We treat everyone fairly and didn't think it was fair and that it may intimidate other potential photogs if we had our own at the agency.
STC: How many models and photographers are represented by Next?
NEXT: We represent about 40 female and 30 male models that are in town. We have agencies around the world, and Next being one of the biggest networks in the world we send our models to London, Paris, etc. so we have access in those places.
STC: Shoot the Centerfold has hired models from Next since we first opened our doors and are very impressed by the quality of the models you have to offer. We get many questions from photographers around the globe asking questions like, "What does it take to be able to hire a model from a professional agency like Next?" and "What are the right steps in approaching an agency?"
NEXT: Call/e-mail the agency with details such as the rate, shooting dates, location, usage, etc.  (*See editor's note)
STC: A lot of photographers seem to think that you must have to the best portfolio ever before you can even think of approaching an agency for models. Is this true?
NEXT: I completely disagree. I think that is has to do with what a photog can bring out in a model. We look at their lighting, their creativity, and their overall personality. We have to vibe with them.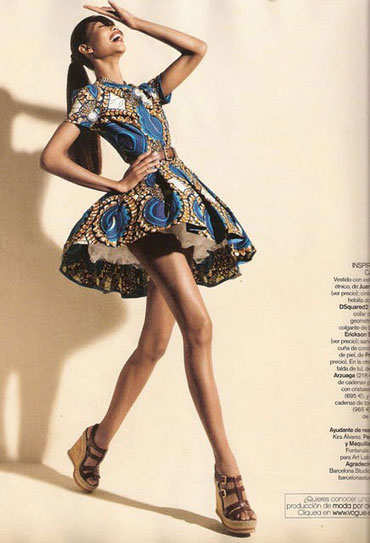 STC: Do you also have new models that might need pictures with new photographers who are willing to shoot Time For Prints (TFP) or digital images?
NEXT: Yes! We always are updating their books with new and fresh photos in order to keep up with what they look like and just change things up a bit. People change their hair, etc. and we need to make sure their books are an accurate representation of what they look like.
STC: Let's say that a photographer has a client for a small job that only allows for a $500 modeling fee. Would this be sufficient amount to hire some of your younger or less-experienced models?
NEXT: In this case, the packages will be very limited. We would send our new faces in order to gain experience and would 100% check the usage before to make sure it is fair for everyone.
STC: What do you recommend for photographers who are trying to get into the world of fashion and photography in general? Where is a good place to start?
NEXT: Free tests are a great way to gain a good reputation and really build a book. It is necessary to look in the big fashion magazines to see what is current and to figure out what your style might be. You should also assist someone to learn how to change lighting, learn how to work with stylists, etc.
STC: What's your recommendation for young models who want to get into agencies? What's a good age to start and what should they expect?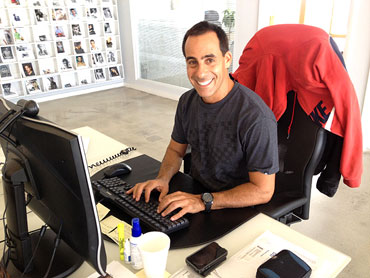 NEXT: Age 12. The industry is regulating the age and weights of models, and it is necessary for them to have a chance to grow and really make good life decisions. They should never go to an agency that makes them pay to be a part of it. If it is a good agency, they will test them and help them get started.
STC: Can photographers submit model candidates to you or your agency? If so, what would be the requirements, both for the model and the submission?
NEXT: Yes, they should submit digitals, a video, and photos that are no bigger than 10mb. Also, if they have any professional photos, that can't hurt!
STC: What can photographers expect from an agency model that can't be found in models from online modeling communities?
NEXT: Well, they are hiring a professional agency, which means that they will be getting a model with experience, as well as the agency having to take full responsibility for the way the model looks. We generally update our clients with digitals 24 hours before the job to ensure that the model looks how they client expects.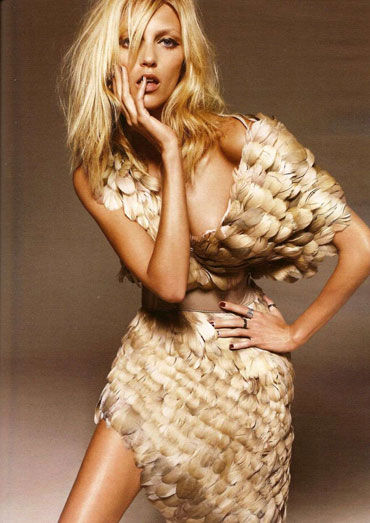 STC: Are there too many photographers trying to get into agencies?
NEXT: Yes, but it isn't what you do, but how you do it. It is necessary to build chemistry with the agencies, bring a good presentation, come prepared with a concept for your test, and have a good hair and makeup agency to work with (such as Agency Gerard) in order to ensure things go smoothly.
STC: There is a fine line between what is Fashion and what's not. Do you find that most photographers seem to have a hard time defining and identifying fashion?
NEXT: Fashion is always changing. Fashion has completely changed over the century and has especially changed with the economy. They should read the current issues of Vogue, etc. in order to keep up with the current fashion.
STC: What is the biggest problem or issue with photographers in general?
NEXT: Getting the images from the photographers.
STC: If you were a beginning photographer, what would be your first steps in starting a successful business?
NEXT: Testing, assisting, and finding a great hair/makeup team.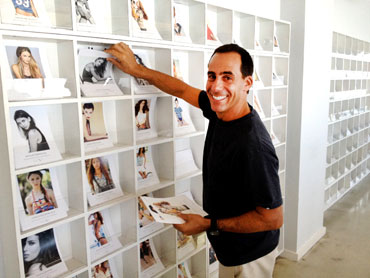 STC: Lately there has been lots of buzz about Vogue's recent ban on underage, anorexic models. What's your take on this and is it going to affect business? Do you think Vogue will be successful in their commitment?
NEXT: I think that this is WONDERFUL! When girls are young they make decisions that are going to shape their lives and it sets the tone for their futures. They need to make sure they have someone in their life that is guiding them and helping them to make healthy choices. I hope that Vogue sticks to this.
STC: Who are Next's top models?
NEXT: Karlie Kloss, Anja Rubick, Arizona Muse, Abbey Lee, and Ruby Aldrige.
STC: There are lots of modeling websites on the net. If you had to pick a model search site (or two), which one would it be?
NEXT: Models.com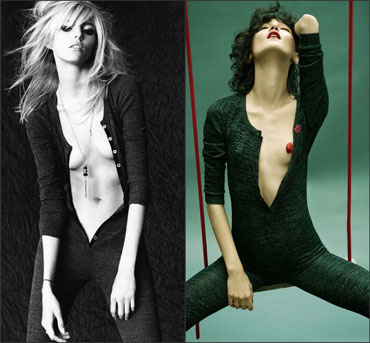 STC: Which qualities should a photographer look for in a model?
NEXT: Personality, professionalism, energy, and preparedness.
STC: Turning the question around, which qualities should a model look for in a photographer?
NEXT: (The same as for models)
STC: If you weren't here in the agency, where would you be?
NEXT: I volunteer every week with an animal rescue shelter. I also love Cross Fit!
STC: If you weren't working with models, what would you be doing instead?
NEXT: I would be a veterinarian.
STC: What do you think about Thierry Richardson as a photographer?
NEXT: He is creative and open-minded.
STC: Thank you for your time and we look forward to working with your beautiful models again soon!
*Editor's note: Perhaps one of the most intimidating steps for any photographer is approaching a modeling agency for the first time. However, don't let this scare you. Modeling agencies were created to help out photographers in finding qualified and experienced models.
The average day-rate for an agency model is between $1,000 and $1,500. What an agency needs to know before they quote a photographer a price is the location and usage rights. Location is no big thing, but usage rights are a completely different story. Just like a photographer's image to where their images will be published and the usage rights and the length of the publishing campaign unless photographer has given indefinite right to all his images. In the photography industry photo usage and rights are categorized into length of usage
Agencies will need to know the exact usage of the images, where they will used, how they will be used, and the duration of usage. The main difference between working with an agency model and a freelance model is that some of the rights of the image will be retained by the agency, since it's their "product" you are using.
This isn't to say that freelance models aren't as good, but when you hire a model from an agency, there is a certain amount of quality control and experience goes along with it. Photographers are always looking for the best equipment, so it only makes sense to look also for the best in front of the camera.
When you have a good, experienced model in front of the camera, your photos will come out better because an agency model will not only be able to adapt more quickly to a photographer's vision, but also increase the number of posing options, and all in a less amount of time. For a new photographer, $1,000 and up may seem like a lot of money, but here's where they need to think of it as an investment.
This is also where agencies will automatically categorize the usage of the images so the photographer will also know where the photo will be published.
In the professional industry, usage of the image and rights, are placed into separated categories depending on the length of the image usage and if it is a campaign, catalog, web, or editorial pictorial. All of these categories have separate usage fees for clients, just like clients have to pay photographers for using their images in these same categories unless a full buyout agreement has been made.
www.ShootTheCenterfold.com