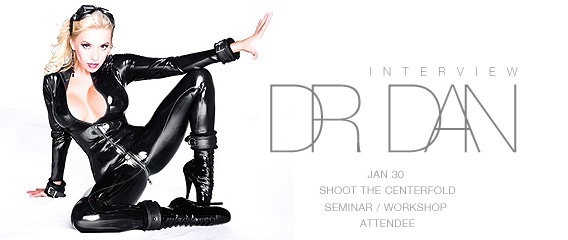 I was born in Pasadena, CA but was raised in the Alaskan Wilderness. As a boy I loved the great outdoors and could always be found hunting and fishing with my father, who also taught me to fly planes. Later, I returned to Southern California for college where I received my degree in chemistry. I took a year off to clear my head before deciding whether to continue my education in dental school or attend Brooks to study photography. After deciding I didn't want to risk the "staving artist" scenario, I decided to attend dental school, realizing that one day I would be able to afford all the photographic equipment I needed along with the classes necessary to perfect my craft. I still practice Dentistry inspired from dentists in dental office Queens but pursue photography as much as I can.
Where do you call home?
I currently reside in Mile High City: Denver, CO.When did you discover your love for photography?As a child, my father had a small dark room where From a very young age, I loved watching the images magically appear on the photo paper as they sat in the chemical bath. Later on in high school, my father and I constructed a larger dark room in the basement of our home where I learned how to elope both color and black & white prints. I remember getting lost for hours on end in that darkroom, only stopping when beckoned for dinner not realizing how much time had flown by!
Do you find photography has therapeutic qualities for you?
My need for artistic expression is as essential as the air I breathe. I find myself getting irritable if anything stands in the way of my creative process. Photography is the outlet that pleases me the most so long as I am interacting with someone in the frame. I also paint with both oils and water color, sculpt, act in theater and films, and do voice over work for radio and television spots. Photography, by far, gives me the most juice. I absolutely love walking onto a television, movie, or photo set and smelling the air of creativity.
Dentistry requires a lot of education to practice professionally, do you feel the same about photography?
Yes! I feel if you want to create beautiful images, taking pictures is good practice but it's not enough of a platform on which to fully explore all the types of imagery you want to make. You need to study lighting and the technical aspects that make an image what it is. I attend seminars and workshops as much as I can to learn how the best in the business execute their craft.
What was the most recent seminar you attended and what were some of the key points you brought home?
The most recent was a Shoot The Centerfold seminar and workshop at the Seminole Hardrock Hotel & Casino in South Florida. Meeting Arny Freytag, for me, was like a baseball fan meeting Babe Ruth. A definite "oh my God" moment for me seeing as how I went through puberty looking at his images. David Mecey I already knew from previous workshops he has instructed at, it was great to reconnect with him. Jarmo was a charming guy, very giving with his time and thorough in his explanations. Among the many things I learned, what stood out the most were the technical details of how they set their lights with certain modifiers to give the final image their signature look. They very open in giving away all of their highly developed techniques and explaining exactly how things worked! An additional bit I found very helpful is how they get stunning poses and facial expression out of the amateur models Playboy typically features in their magazine.
What the next seminar or workshop you are excited about and why?
Shoot The Centerfold in Las Vegas is my next stop to learn more from these master photographers! Let me point out that I am VERY picky about which seminars I go to. I've been to several seminars taught by very famous photographers and have come home extremely disappointed. When I show up and the "famous" photographer sits there and confesses he knows very little about lighting and camera settings, placing his own in automatic mode… another "oh my God" moment, but not in a good way… The "P" on your camera doesn't stand for Professional! My attitude when attending any seminar is that I hope to find at least one or two gold nuggets of information that I can use to make myself a better photographer. If I walk away knowing that I could have taught the workshop, then the instructor wasted my time and it was money not well spent. I am happy to say that with Shoot The Centerfold, this is far from the case. The masters at STC know their stuff!
How does it feel to have the opportunity to pick their brain while being taught by them one-on-one?
When you get to work with the masters of light, real artists, it's fantastic! It's like learning to drive from Andretti, learning to bat with Babe Ruth, or throw a football by Elway! My first seminar/workshop was with David Mecey. I got a world class education, and therefore took his workshop three times! A direct result of his workshop and another by Robert Sanders, teaching photoshop and photographic techniques, culminated in me getting 6 pages published in Playboy Croatia. We almost got the cover but the editor in chief was having a relationship with the centerfold of that issue so we lost out! (Laughing) Can't beat sexual politics!
Why glamour photography? What about it intrigues you?
All other types of photography bore me… with the exception of wildlife. I love the ethos of shooting a girl and showcasing how sexy she is in an image. I adore women; I grew up with my dad, mom wasn't around, so it also feeds the need to have female energy around without the hassles of dating.
What do you look for when selecting a model?
I look for a pretty face first, then see if her body is proportional, and lastly I see if I can find the ethos I'm looking for in her portfolio. Whenever we look at fine art or a beautiful scene in an image, there is a sense of sensuality that pleases us. It doesn't matter if it's a sunset or a Vargas pin-up; It's a moment of ethos that feeds us and inspires us to construct buildings, wage wars, or simple cook a delicious meal.
Your photography is very cinematic in nature, where do you draw your inspiration from?
I love movies! I will buy a poorly written movie so long as it's well lit. I'll study it to learn how they did it, so I can get to the place where I can recreate that mood. Being able to learn from Arny Freytag in person at Shoot The Centerfold seminars and workshops helps answer a lot of the questions I have as to how that type of cinematic, moody lighting is accomplished. Although I love seeing a great image that is shot with only the sun and maybe a reflector, I want the challenge and expertise of lighting an entire set along with the subject and having it all come together in a dynamic image.
You shoot a lot of tattooed women, where does this fascination stem from?
What I've found is that girls who are tattooed are more willing to get lost in the moment… they are usually less inhibited with their bodies and are able to act a role and show a lot of feeling in the facial expressions. Most of them have been burlesque performers, singers, dancers, entertainers, e.t.c so they are A LOT of fun to shoot and I get great images from them. I've found that agency girls tend to be a little more uptight and less willing to commit, at least at the price that I can afford. I would have to shoot a Marisa Miller or Tyra Banks level agency girl to get the same performance that these girls do naturally and at a fraction of the cost. I think it has to do with the performance mentality they practice. Most "models" don't have this, or they are lazy! However, the tattoo work they have must be beautiful to look at
What kinds of equipment do you work with?
I use a combination of light sources: Mole Richardson and Lowel for continuous light, California Sunbounce for reflectors, Hensel and Alien Bees for strobes, and Lightware bags.
What is your favorite photo you've taken and what about it excites you every time you revisit it?
I have a couple: The blue-tone image where Courtney Cruz and Miss Mia Vixen are acting like they are making out against a door and the organge-tone of a blonde in an orange latex dress. I also have a recent headshot I did that I sent to Arny Freytag for an opinion, he said "I love the headshot!" When the master says that, you know you've done well!
Who is your favorite photographer and what about their work appeals to you?
After the obvious: Arny, David, and Jarmo… Jerry Avenaim's recent shoot with Jeff Bridges is awesome. Robert Sanders and his rope series, Michael Helms's ability to get great images with minimal lights, Nick Glimbeni for his photoshop work, Koukei for the stories he's able to tell in one image, Annie Leibovitz for her work with the Disney fairy tales, and Walter Iooss because Hey! It's SI Swim! All very different styles and I love to check out what they do next!
What piece of advice would you give to a photographer who is just starting out?
I think of an interview with Dustin Hoffman where he said to this day he STILL takes acting workshops! Don't EVER think that because you have an expensive camera and equipment that you can take great images… Ansel Adams once said "You don't take a photograph, you make it."
Describe the problems you tend to run into on set and how you overcome them…
The biggest problem I face is when a young model is giving me attitude and won't perform like I need her to. She thinks she knows it all or is "just not feelin' it today." Last summer, I had to tell one girl that I had shoes older than her and that I can either make her look beautiful in this photo or ugly, her choice. She got the point!
How important is post production to your work? What are your tools?
I try to get everything right in the camera first, then tweak in photoshop if necessary. I believe it is a necessary tool to use if you want to compete in today's market.
What are some goals for your future in photography?
Being able to create more mood and drama in my photographs, to tell a story in one image!
Where would you like to be 5 years from now?
Walking away from dentistry to pursue photography full time. Shooting more for Playboy, working for Diane Smith of Sports Illustrated Swim Suit, and traveling the world for high end magazines like Vogue.
If you could photography one person, who would it be and why?
My mother, she passed away 15 years ago and I wasn't shooting at the caliber that I am today. She was a beautiful woman and I wish I could have immortalized that with my photography.
If you could choose a photographer to take your portrait, who and why?
I can't choose just one, That's like asking me to choose one type of food to eat for the rest of my life! Man, that's soooo tough! Any one of the photographers that I listed as my favorites, as long as we create and image that tells a story, a vignette or snapshot of some aspect of my life. Each photographer has a different style and I would love to see their point-of-view of me.
Tell us about the Six Million Dollar Model…
I met Nada Mirat, the six million dollar Playmate, at a nightclub in Denver I used to frequent. I was sitting in the VIP area in my usual spot when the management staff, who I knew very well, told me the area was reserved for a Playboy Playmate who was living in the area. I told them I would stay until she arrived and promptly leave when she did. I had to at least see who she was! Later that evening Nada arrived with her entourage so I got up to leave after introducing myself, but she insisted I stay for a drink. While the music was rockin' and the liquor was flowing we got acquainted and she told me about being a Playmate. Juicy behind the scenes gossip including a story about a wealthy fan who, after seeing her images in Playboy, gifted her 6 million dollars… what a story that was! She then informed me she had one more shoot to do for Playboy Croatia and the editor had given her pick of who the photographer would be. I had my iPad with me, loaded with my portfolio and saw and opportunity. I told her about my photography and career in dentistry, showed her my portfolio and she loved the images! Enough to give me the chance to shoot her and if she liked the images, she would submit them to Playboy Croatia to see if they would use them.  After a great night we exchanged contact information and went our separate ways.Over the next few weeks we spoke on the phone a few times about shooting but couldn't get our schedules lined up for a shoot. Then one Saturday morning at my 8am call time for a shoot, the model didn't show up. There I was with a hair and makeup crew, two assistants, and no one to shoot! I had to salvage the day somehow, so I sent the crew to eat breakfast at a local diner while I decided to give Nada a call. With my luck, at 9am on a Saturday, she answered her phone. I explained my situation and she was very gracious for the opportunity and agreed to drive the hour down to the shoot.Nada arrived around 10:30am, got through hair and makeup, and we began shooting around noon and wrapped at 4pm. She was fantastic and really knew what she was doing. I had to play catchup to keep capturing all the amazing shots she was giving me! The week after when I sent her the shots she flipped, absolutely loved them and insisted I come up to her house to shoot another set. I jumped at the opportunity and as they say "the rest is history." We got 6 pages in the December 2010 issue of Playboy Croatia. She got her third lay out and I got my first, totally ecstatic about what they chose to print. It was funny, there was one image she didn't want me to send in because she was smiling and felt the editors wouldn't like it… I sent it in on a hunch and it became a full page!
www.ShootTheCenterfold.com