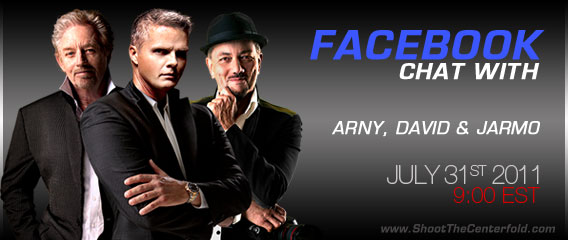 Shoot The Centerfold master photographers Arny Freytag, David Mecey and Jarmo Pohjaniemi will be taking questions on Shoot The Centerfold Facebook fan-page on July 31st at 9:00pm EST.
Here the link:    https://www.facebook.com/groups/STCfangroup?ref=ts
We welcome all photography and business related questions from everyone. Beginners, pros and curious are welcome. Here's your chance to get to the bottom of all the question you have always wanted to know. Hear it from the pros who have lived it and helped create the iconic Playboy look.
Arny, David & Jarmo