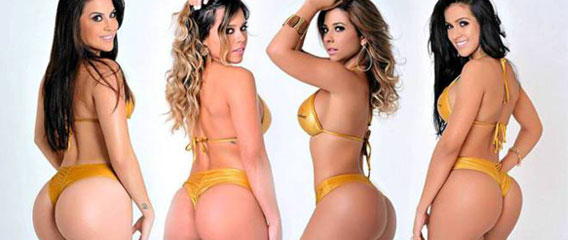 Brazilians are famous for their curved, sexy bodies and constitution. And one of the sexiest part of human body is enthroned annually to become the criterion in the contest called "Miss Bumbum" ("bum bum" is the word most commonly used in Brazil for 'butt').
According to the New York Daily News, more than 500 competitors enter the contest each year. The nation's favorite will be chosen from 27 competitors, one representing each of Brazil's states.
In Brazil people say that the majority knows about the competition, but likes to pretend uninterested. In reality, though,"Every woman has read about it and won't admit it and every man's dream is to be a part of the judging team," one woman said.
It looks like those men's dreams won't come true, at least this year. In early September, Pamela Anderson was contracted to judge the competition, according to the Brazil Dispatch.
The contest's website urges contestants to "show your talent to represent the national passion." It also points out a recent Spanish survey, which found that 81 per cent of men prefer women with curves and "furthermore, they do not care about the cellulite."
"I think that the tropical climate, the carnival and all this racial mixing gives the Brazilian woman a unique biotype on the planet," pageant organiser Cacau Oliver, a well-known female beauty spotter, told AFP.
"The Brazilian woman's derriere is a part of the body that the whole world admires and the contest just reaffirms this," he added.
Online voting will determine only 15 finalists out of 27 candidates, and they will travel to São Paulo in November for the 'grand finale'. Last year's contest saw model Rosana Ferreira take the crown – and the $5,000 prize money, with second prize on $3,000 and third place taking $2,000.
But such competitions are usually followed by several problems and scandals. Cibelle Ribeiro was one of the candidates in the contest. Ribeiro was a national "favorite", but was almost disqualified when judges suspected her of having butt implants, and when the woman refused to take an X-ray.
However, as Ms. Ribeiro has submitted to the X-ray and confirmed her body shapes to be real, she is now back in the competition.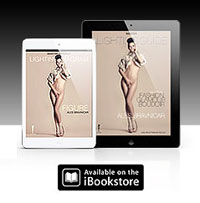 We, here at the Shoot The Centerfold, have contacted the pageant organiser Cacau Oliver in hopes to join the "Miss Bumbum" contest in Brazil, but we haven't heard back from him yet! We are sure that he is busy analyzing the best of Brazil … from behind. We wonder what would happen if we could add some of Shoot The Centerfold's finest lighting to Brazil's best "Bumbum" behinds?
Familiarize yourself with last year's contestants below: