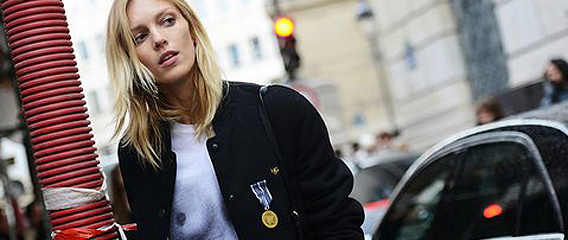 A few months ago, I was on the beach in Miami shooting a story for Paris Vogue. I was wearing a beautiful outfit: a long skirt, chunky necklaces…and that was it. I was topless. It's not news that European countries have a more open approach to the human body. Nudity is not a big deal; in fact, they celebrate all shapes and sizes as beautiful.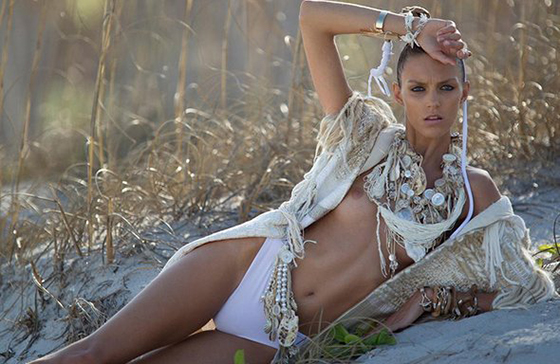 The editorial was creative, the location was perfect, and everyone was excited about the photos. That is, until a random woman passed by and started screaming at us. She called the police and kept saying, "What if my 7-year-old son saw

all this?" The crew and I were stunned as to why she was so enraged. What would happen if her 7-year-old saw me topless? If his future was irrevocably damaged from seeing my tiny breasts, then god help the rest of the world.
If his future was irrevocably damaged from seeing my tiny breasts, then god help the rest of the world."
It makes me sad to think that one woman would look at another woman's body and think it is wrong, or bad, or—even weirder—that it should be censored. The woman on the street apparently thought that if I put a shirt on, it was going to moralize the human race. Here's the news flash: Covering up our bodies isn't going to eradicate antifeminist problems or objectification, especially in the fashion world.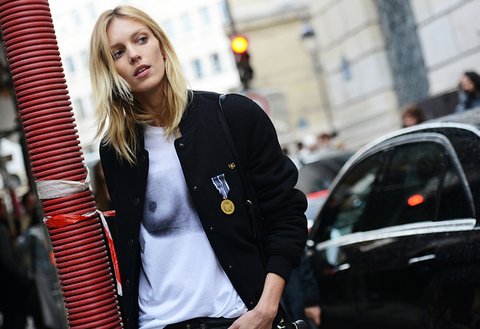 Very often, I am asked to comment about the risqué designs of my great friend Anthony Vaccarello. People ask if I find his work too provocative, or degrading, citing the white dress I wore to the Met Gala that had the slit up the leg, showing my hip. When I wore it, I felt empowered, and judging by the iconic, confident women who choose to wear his pieces, I am not alone in this.
His work is strong, and it speaks to a woman who doesn't dress to appease one gender, or hide her own. That, people, is a good thing. Celebrating the sexuality of the female body is a good thing. It's a lot of what my magazine is about.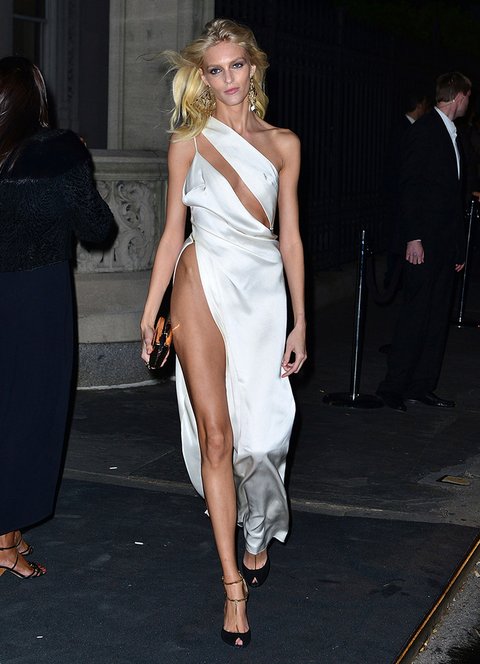 The nudity I show in 25 magazine is seen through the lenses of fashion and art. The content is intentionally provocative to start conversations like this, but it is definitely not objectifying. The artists, designers, and models I work with understand that females are capable of great pleasure and power. All women should know that. It would be great if women would stop competing with one another and be supportive instead. It's something I'm trying to fight for, one topless photo at a time.
[Vogue]
Anja Rubik for LUI magazine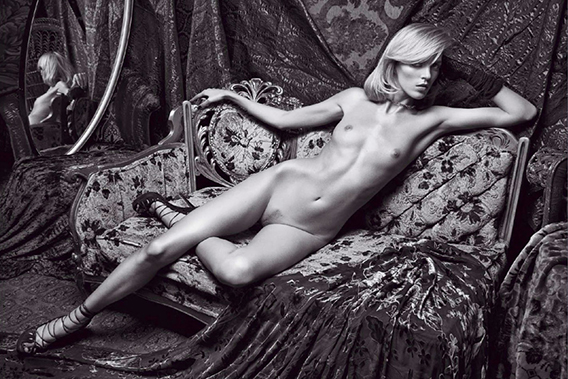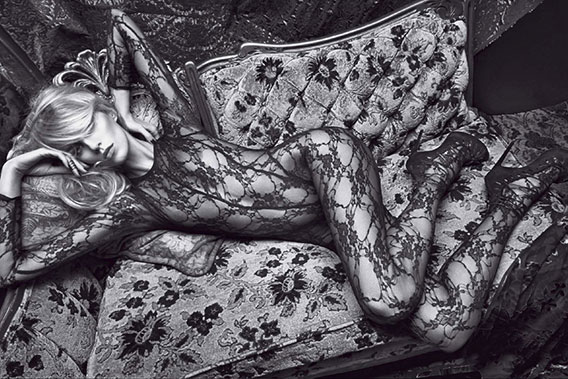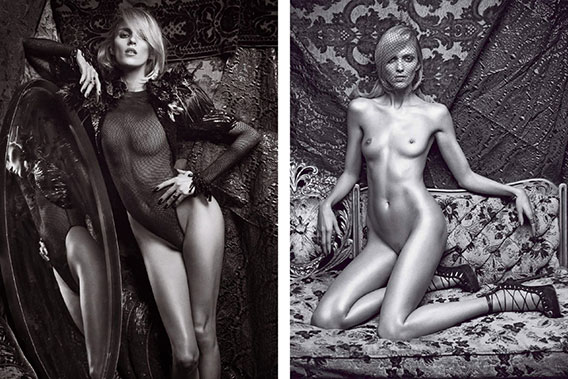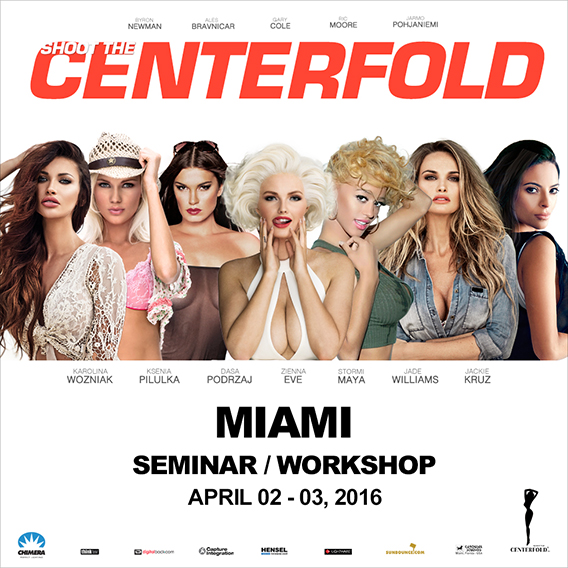 © 2016 Copyright ShootTheCenterfold.com. All rights reserved.