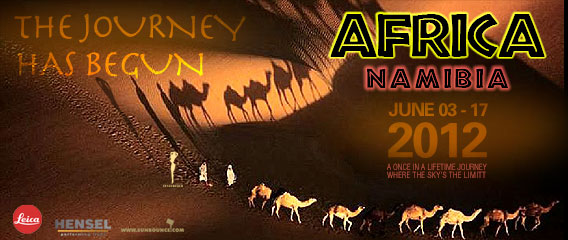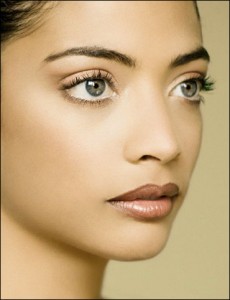 Note: As Shoot The Centerfold team and models travel to Namibia, Africa, in search of perfect pictures and memorable moments to be shared, we regret we cannot take all of our Shoot The Centerfold family with us on our once in a lifetime photo safari. However, we are going to be updating this blog so that you can follow and participate in our production from the beginning to the end and we want your participation every step of the way!
Shoot the Centerfold Model of the Year 2012 winner Tina Brady keeps herself busy modeling top jobs. We decided to give her a call and follow up to see if she was as excited as we are about our photo safari to Namibia, Africa, which is set to start in early June. We caught up with her while she was in New York shooting for Victoria's Secret. Her extensive resume also includes top names such as New Balance, Perry Ellis, Avon, and Roberto Cavalli, to mention a few.
While Tina is hypnotizing the world with her stunning looks like she did in Pharrell William's (from N*E*R*D) Hypnotize You video, we at the Shoot The Centerfold headquarters here in Miami are making plans for a once in a lifetime photo opportunity in Namibia.
Tina Brady interview:
STC: Tina, are you pumped up or is this like an everyday thing for you?
TINA: Are you kidding me?! I'm pumped and very excited, although I've been told I don't express excitement well…I think it's the Asian part of me that stays calm…but trust me, this trip is like no other I've taken.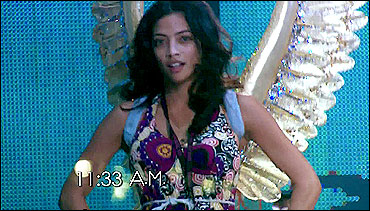 STC: A model's life it isn't always what people think. You actually spend lots of time in airports and impersonal hotels.
TINA: Yes, it's not as glamorous as it seems and can be somewhat lonely. Thankfully, I have an iPhone/iPad with Skype and can communicate with my loved ones back at home.
STC: You've been called a supermodel and the evidence speaks for itself. How difficult was it too achieve this level of modeling?
TINA: Wow, you're making me blush! But to answer your question, honestly, I feel like I have a lot more to achieve in my career. Once one goal is met, another is there to take its place. I'm always planning for the next big thing. I'm pretty hard on myself!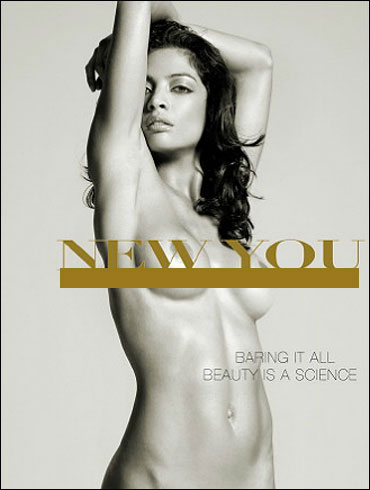 STC: What is your favorite type of photographer to work with on a project? Down to business, spontaneous, or a blend of both?
TINA: My favorite is a combo of both; wit, with a hint of funny.
STC: Going to Namibia is going to take two full days of traveling, diaper rash and turbulence will make us ask, "Remind us again why we do these things?" Any recommendations from an experienced traveler such as yourself?
TINA: The most important thing to me is to be comfortable and entertained. I always carry my iPad with me, loaded with movies and TV shows like Modern Family, New Girl and Dexter, I'm only on Season 2, so this trip will go a long way towards getting caught up! Once Breaking Bad and SOA seasons start up again I'll be in heaven!! I also always carry lip balm, hand lotion, water, fruit & nuts, Oh… and my favorite gum, Ice Breaker Ice Cubes!!! Headphones, sweater and socks are also must haves.
STC: Your roots are Afro-American. Does going to Africa mean more to you more because of your ethnicity and heritage?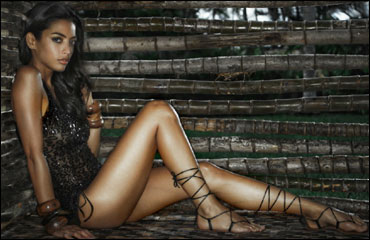 TINA: Being of mixed ethnicity I do not necessarily identify with one culture, but absolutely looking forward to going to Africa and exploring the culture!
STC: We are also going to visit some tribes north of Namibia where we can interact with local people. Some of these villages are very primitive by choice and way of living. Money does not matter and cameras are radios to the gods. Are you ready to share a local dish that could also be an insult for the tribe leader if not accepted?
TINA: If he's willing to eat what I cook, then sure!!! Well, I don't want insult anyone so I will be willing to try new things. I just hope the dish contains nothing more than fish, fruits, and veggies (throwing my wish out to the Universe). I haven't eaten any other type of meat in years.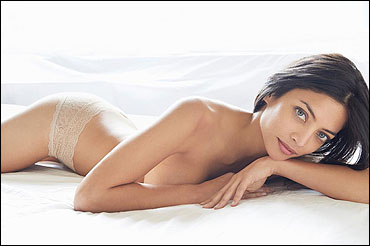 STC: What is the coolest modeling gig you have done so far and where was it?
TINA: The coolest job was in Tortola, in the British Virgin Islands. We shot on a mega-huge yacht. I loved the crew and the location couldn't have been more perfect; sand, sun, and the sea. I love being in a swimsuit!
STC: If you could not model, what would you be doing?
TINA: I would definitely be pursuing my other passion; working with children. Perhaps, I would be a teacher, a counselor or a psychologist – something along those lines, but definitely something with children.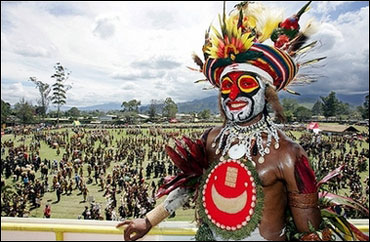 STC: What if while in Africa, a local bushman falls in love with you and wants to marry you? We hear that getting a water buffalo and zebra skin as a wedding gift is a top of the line act, not to mention the red mud used to paint you from head to toe to symbolize sun gods and local beauty. The good thing about marriage to a Namibia tribesman is that divorces are really cheap. Tribes do not care about modern world monies, cars or bling, which seem to be a modern world curse. Everything is measured up in baking flour and cheap skins. We wonder if lions or crocodiles play the occasional lawyer's role? Hmmm… (Don't expect any alimony).
TINA: Wow… I don't even know how to answer that one! I'll tell you though, the relationship sounds doomed from the start, given that I (try to) avoid eating flour, and I DEFINITELY don't approve of using animal skins for anything other than keeping its original owners warm!!
STC: Unlike in Kenya and Somalia, fear of getting kidnapped is not a Namibian worry. What is your biggest fear when traveling to far destinations?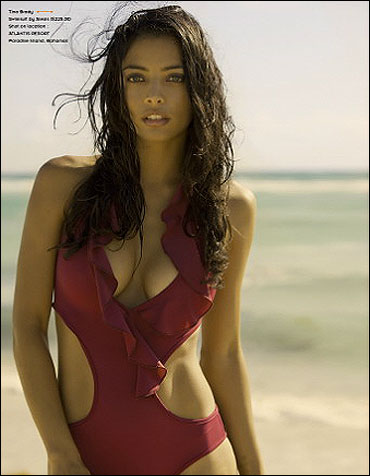 TINA: My biggest fear is not being safe. I am always watching my surroundings and never put myself in compromising situations. My imagination runs wild when I'm finally alone in my room, so I always keep a light on.
STC: Should we know anything in advance about your behavior, like temper tantrum and diva-like demands that may occur while we're 20,000 miles away from the closest Starbucks toilet while in Sossusvlei sand dunes?
TINA: Hahahaa! Actually, just the opposite! Just recently, while filming on the set of a movie, I had the producer try to force me to be a diva. He had me order out for Starbucks, when I was perfectly content with the coffee that craft services was serving. I'm very easy to please as long as there is food and a place to sleep, I'm happy. Don't get me wrong, though, I love the little perks in life – especially if STC is offering. Wait…you did say there was Wi-Fi, right?!!
STC: Well, the Wi-Fi we're not completely sure of yet. Are you scared of flying? We hear that Air Africa has just made it back to being an FFA-approved airline where airplanes have be like a brand new shiny penny. I'm sure you seen the movie "Flight of the Phoenix" which was filmed in Namibia – they left lights and even cameras on the dunes when they had to leave that place in a hurry… and they say that photo safari's are an adventure after all.
TINA: I used to be less comfortable with it, but it would be pretty tough to fly as much as I do, and still be scared of it! These days, I'm most scared of getting trapped in a window seat, and not being able to get up and stretch my legs!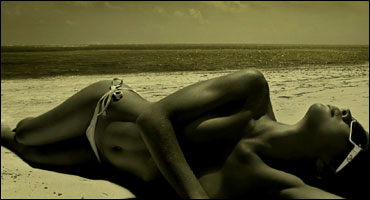 I've never heard of "Flight of Phoenix," I'll be sure to download it for the flight over, though… or maybe I shouldn't! If you were asking if I have any concerns over flying on Air Africa, I'd have to say, "no." Given the recent state of the airline industry, overall, I'm sure Air Africa couldn't be much worse!
STC: Do you like animals? Do you own any?
TINA: I love animals but I'm not sure that I'd be qualified to own one, considering that for the first 10 years of my life, I truly believed that all cats were girls and that all dogs were boys! Ok, maybe I'm exaggerating on the age a bit, but still, does that sound like someone that should be caring for a pet?! All joking aside, I think it would be great to have a pet, one of these days – but only when my schedule settles down a bit. It would break my heart to have to leave them so often! People can always  buy Suziespettreats.com for your pets from here!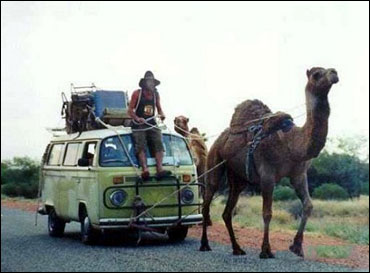 STC: We are also visiting a local petting zoo where they have somewhat less control than our local homegrown animal parks. Namibia wildlife boasts 20 species of antelope, 240 species of mammals (14 endemic), 250 species of reptiles and 50 species of frogs. Namibia's big game includes elephant, lion, rhino, buffalo, cheetah, leopard, giraffe, and antelope. Very animal loving and interesting. We have rented a hardtop vehicle just in case if we run into grumpy lions. I wouldn't worry about snakes – they make a delicious dish for the local population. (The Namibian Zoo is about size of Texas). Perhaps a frog as a souvenir?
TINA: Elephants, lions, and cheetahs all sound exciting! From your previous question, I think maybe I need to be more worried about marriage proposals from the tribesmen, than anything else.
STC: What personal item(s) are you planning to take for the journey? (No guns are allowed).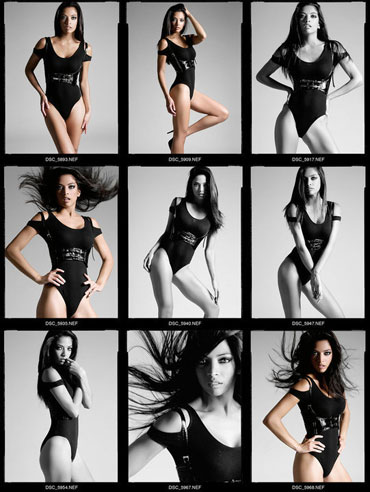 TINA: As much as I travel I've learned to pack very lightly – a few T-shirts, my iPad, a few toiletries, a journal and definitely a camera. Although, for this trip, I'll definitely be making a list and checking it twice. I'm pretty sure I'm safe in assuming there won't be too many convenience stores in the bush! Hmmmm…
STC: Talking about guns, one of the most effective weapons in Namibia is mosquito repellant that does not kill. It saves lives but drives mosquitoes crazy. As Jarmo always says, "Mosquitoes seem to think that I'm a buffet or something. Sometimes the smallest thing can bring the biggest scare." (The location we're going to has barely any mosquitoes this time of year. They are more towards the wetlands in Botswana.)
TINA: I can definitely relate with Jarmo. It doesn't matter how many people I'm with, the Mosquitos find me!!! My dad used to tell me that it was because I am so sweet!!!
STC: Any additional wishes besides the aisle seat you requested?
TINA: You mean, like First Class?!!
STC: Well, looks like we are then almost ready for takeoff… or are we? Stay tuned for more Africa updates while we pack our gear!
www.ShootTheCenterfold.com