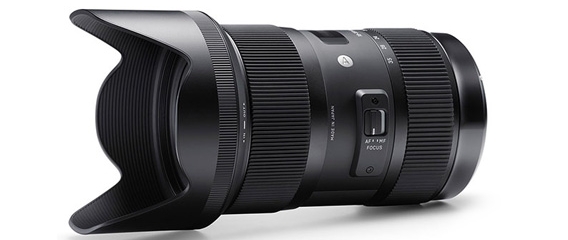 STC ➠ Samy's Camera discount link on the bottom of the page ⬇
Sigma shook up the camera world back in April by announcing its new 18-35mm f/1.8 DC HSM lens — the world's first zoom lens with a fixed maximum aperture of f/1.8. It turns out the revolutionary lens will have a revolutionary price tag as well: the company announced today that the lens will cost just $799. Better yet, it'll be available in "early July" in Sigma and Canon mounts, which means it'll arrive just in time for some of you to shoot creamy bokeh shots of sunflowers in bloom. Nikon, Sony and Pentax mounts will come later in the year.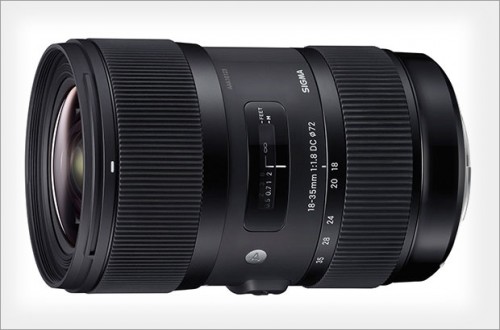 By comparison, Canon's 16-35mm f/2.8 II lens costs $700 more at $1,499, its 17-55mm f/2.8 EF-S lens costs $1,060, and Nikon's 17-35mm f/2.8 lens costs $1,950. Sigma's new offering will be both significantly faster and significantly cheaper.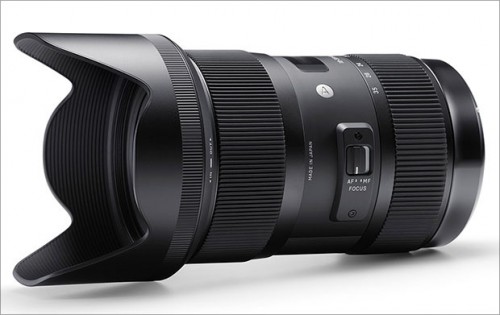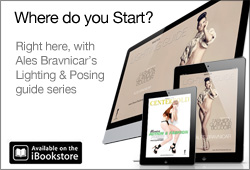 As we reported a couple of months ago, the lens will be designed for APS-C format cameras, and will be the equivalent of a 27-52.5mm f/1.8 lens when used on a crop sensor body. All existing zoom lenses in this range max out at an aperture of f/2.8, so Sigma's new offering will allow photographers to capture more than an additional stop of light. The 18-35mm lens' Super Multi-Layer Coating reduces flare and ghosting and provides sharp and high contrast images, even in backlit conditions. The petal-type hood that is supplied with the lens will provide extra protection from flare and ghosting. Sigma's Hyper Sonic Motor (HSM) ensures a silent, high-speed AF function and the optimized auto focus algorithm results in smooth focusing and full-time manual focusing capability.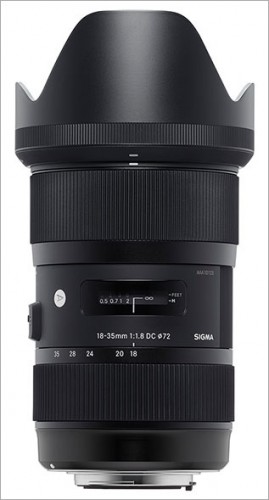 In addition to the game-changing aperture, the lens will also feature a rubberized connector, a new AF/MF switch, a snappy AF motor, a manual focus override option, a brass mount, and a rugged build. Photographers will also be able to fine tune the lens using Sigma's innovative USB mount and calibration software. All this indicates that this could also be a great lens for DSLR Videographers who die for "Silence is Golden" motorized function, unlike Sigma's earlier lenses.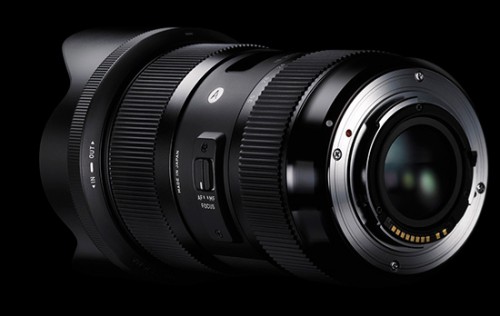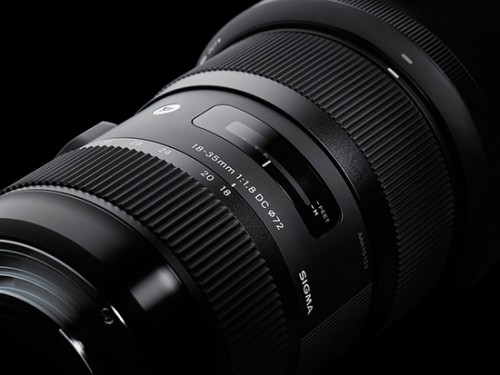 "Sigma users are really excited about this lens. They've been watching the new Art line very closely – and their reaction to our initial announcement of this lens has been fantastic," said Mark Amir-Hamzeh, president of Sigma Corporation of America. "More than 50 years of innovating with photography equipment has helped us build new generation lenses like the 18-35mm F1.8. We're confident that photographers who focus on landscape, portrait, still-life, studio, close-up and casual shots will love this lens."
The 18-35mm F1.8 is the latest addition to the company's Art line of lenses, designed under the new Global Vision. The Global Vision lenses have a sleek new design with the manufacturing year stamped on the barrel, and are categorized by use into one of three groups: Art, Contemporary and Sports. The Art category delivers high-level artistic expression through sophisticated and abundant expressive power.
When purchasing any Hensel equipment from Samy's. Contact Bob Wilde at Samy's Camera for a whopping discounts available only for Shoot The Centerfold members.