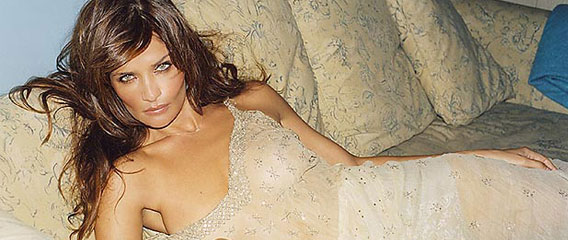 Photos by Gregory Derkenne for FutureClaw Magazine
HELENA Christensen proves she's still got the perfect body – by stripping naked for a magazine shoot.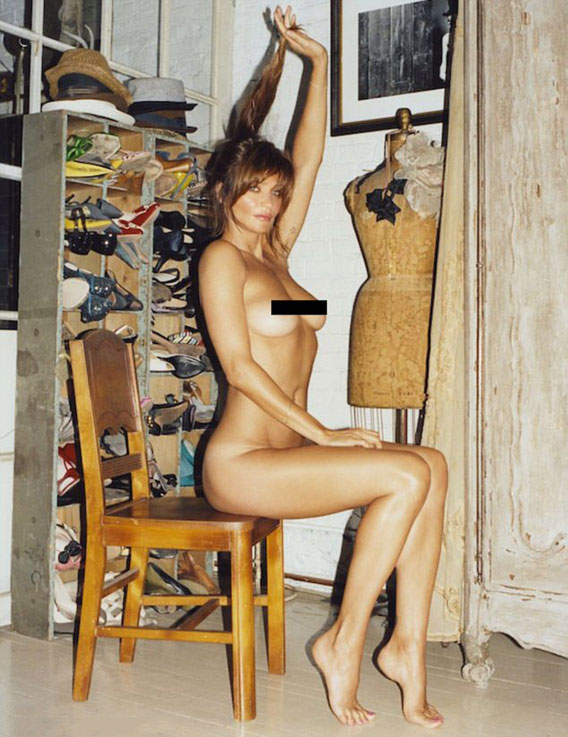 The Danish Supermodel – who turned 44 on Christmas Day – flaunted her stunning figure in a series of racy shots for FutureClaw magazine. In another shot, she wears a black bra and no knickers, protecting her modesty with a china swan.
And the Danish beauty is still happy to put the figure Gianni Versace called 'the best body in the world' on display.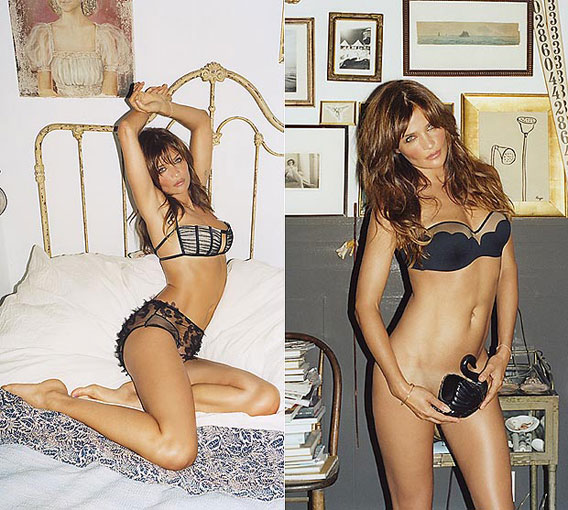 And she poses seductively on a bed in black underwear, with her hands above her head. Helena shot to fame as a top supermodel after winning the Miss Denmark crown in the '80s, and Gianna Versace said she had the 'best body in the world.'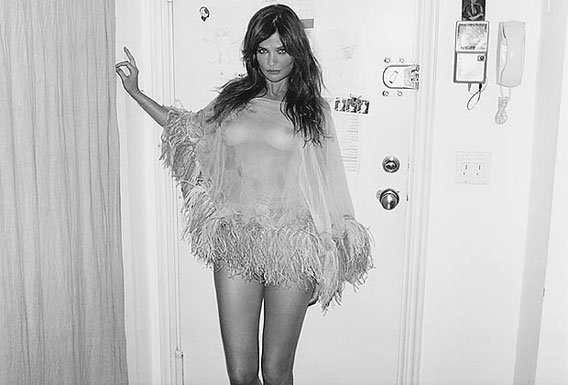 A quarter of a century later the brunette beauty has kept her fabulous figure and is proud to show it to world.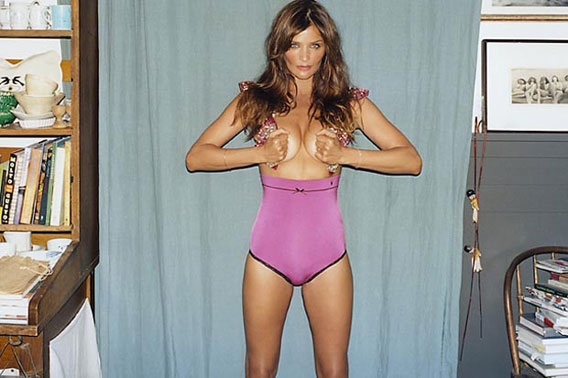 She styled herself for the shoot, by Gregory Derkenne, and wore her own vintage clothing. And the shots were taken in various rooms around her New York apartment.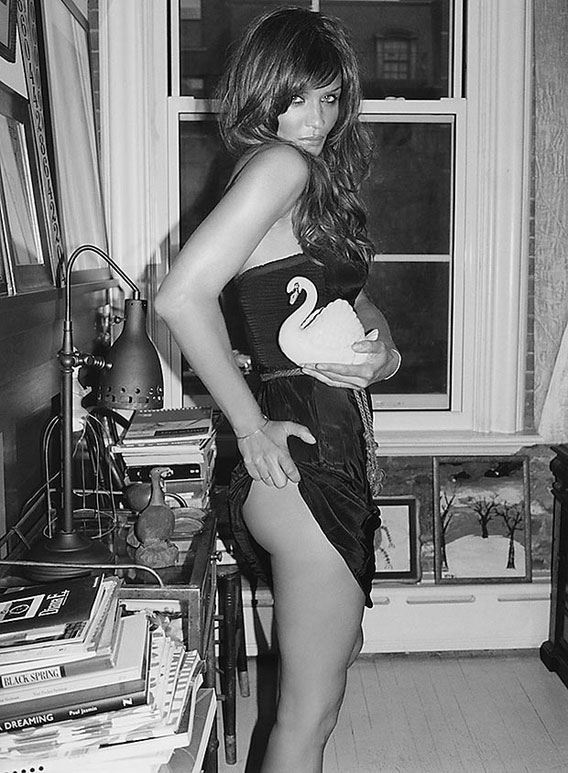 A black and white picture shows her in a sheer poncho with fluffy hem, with nothing underneath. She squeezes her boobs together while posing in high-waisted knickers and a tiny stoned bolera jacket.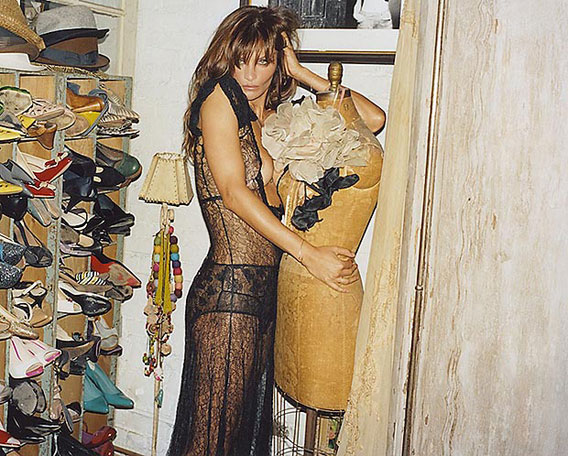 And she hoiks her skirt up in a silky black dress while standing in a room full of books and paintings. The sexy star – who has her own clothing range – shows off her shoe collection while posing in a transparent lace dress.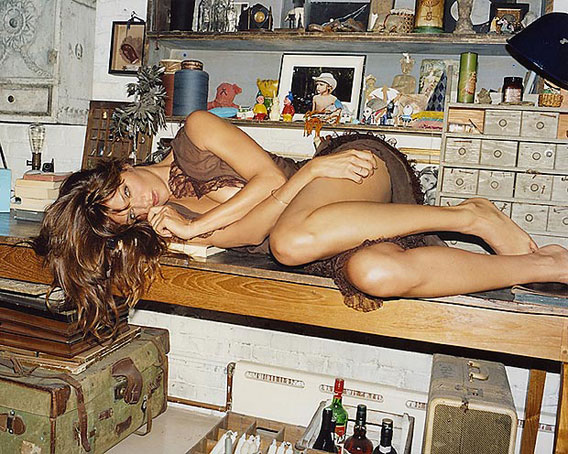 Moving on to her study, she lies on a desk in a pretty brown dress. And she poses in cream lace on a sofa, staring sexily into the camera.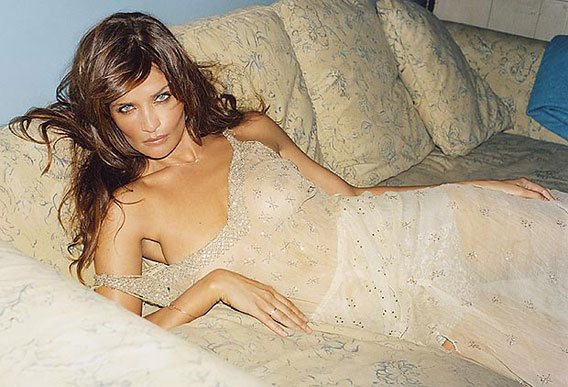 In the garden, she flaunts her perfect pins in high-waisted shorts and a lace top and she covers up in a long cream gown for more pictures.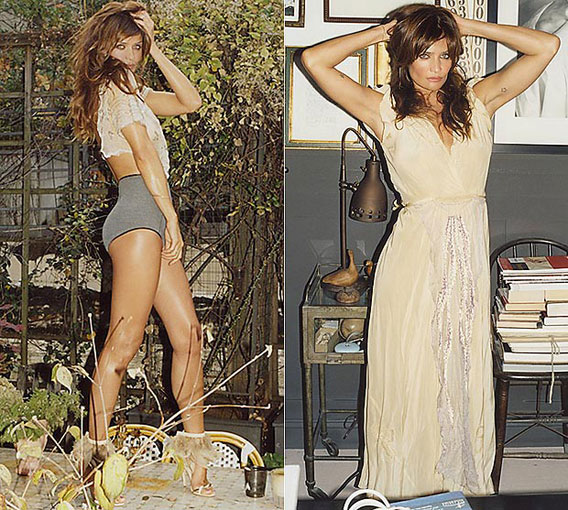 In an interview in the magazine, the single star said if a man wanted to be her lover he should, "make me laugh, love and feel. And make me feel I do the same for him".