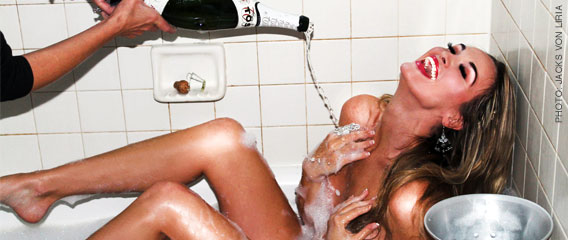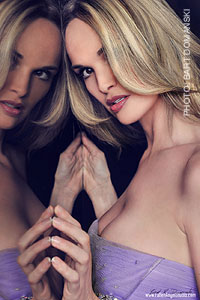 Jade Amber, one of our upcoming March seminar models, has a passion for modeling and it shows. Her long legs and beautiful features leave an everlasting impression with any photographer. Jade is signed with L.A Models, Elite, Stewart Talent in Chicago and Peak Model Management in California. Jade has promised to far exceed everybody's expectations during our March seminar/workshop and wants you that there is more to 5′ 9″ Jade that meets the eye.
Name: JADE AMBER
Currently reside: Indiana
Hometown: Indianapolis
Measurements: 5'9 34 25 37
____________________________________________________
Interview: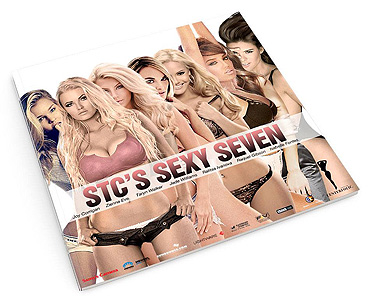 STC: First, congratulations on being part of the STC "Sexy Seven"! Are you excited at the thought of working with so many photographers?
Jade: Absolutely! The more the better. I love working with new photographers and just meeting new people in general, I'm very excited for this fantastic opportunity and very flattered to be apart of the STC Sexy Seven as well.
STC: When did you first begin modeling?
Jade: I first starting modeling at a very young age professionally, but I always knew at an even younger age that the camera was my best friend. I wasn't even sure it I could model I just knew that I loved it so I entered a contest in a Teen magazine and not long after I signed with L.A. Models then went on to sign with Elite, RGA and Stewart talent. Being a little Midwestern girl and making my way to L.A. was quite an experience to say the least!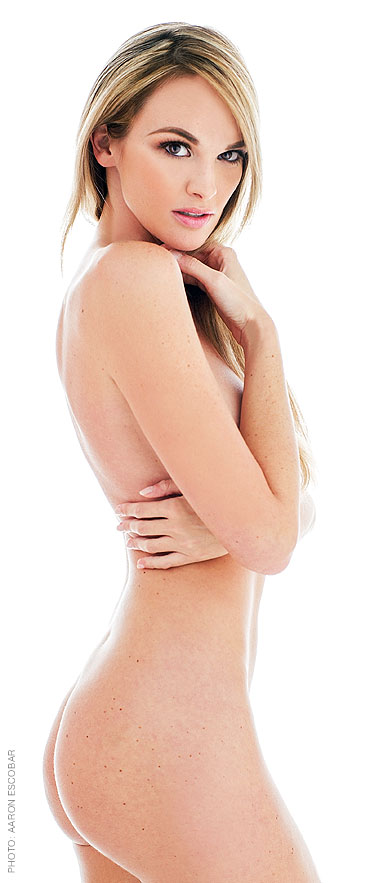 STC: You have a unique look. Was this a conscious decision on your part, perhaps as part of self-branding?
Jade: I can't say that it was a conscious decision, I just do what comes naturally.
STC: When did you realize you wanted to model professionally?
Jade: I knew once I was old enough to realize what a picture was. I would honestly say once I realized that it was a possibility to do what I absolutely Love and make a living, but I think that's what we all want.
STC: Do you have a favorite type of modeling?
Jade: High Fashion would definitely be my favorite! I love everything about it.
STC: Is there a type of modeling you'd like to explore a bit more?
Jade: Fashion for sure.
STC: Some photographers are easy to work with… some are not. How do you handle difficult or overly demanding photographers?
Jade: I guess I've been very lucky because I can't think of a time that was difficult, but if I were put in that situation I would be professional and do my job.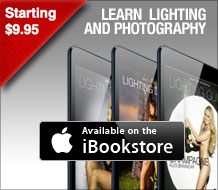 STC: Do you have a favorite photographer, or favorite type of photographer?
Jade: I really enjoy editorial photographers work.
STC: What's the easiest way to get you to say "yes" to a shoot?
Jade: Being professional and treating me as a professional will get you far.
STC: What is the most favorite shoot you've ever had?
Jade: That's a tough one. One of my most memorable and some of my most impressive work was in California with Philip'e. I felt like a movie star and he made me look like one. We shot in a mansion in Beverly Hills that was beautiful and filled with wonderful and talented people that gave me the royal treatment.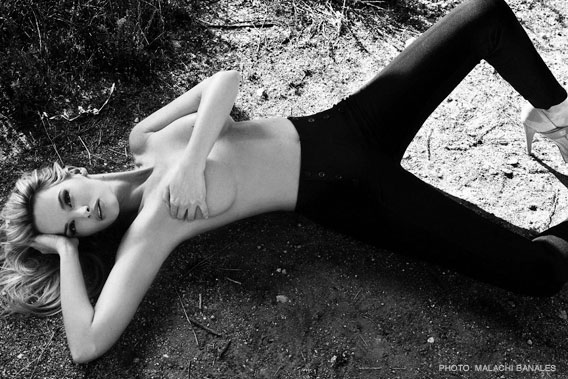 STC: As a model, you must be flexible and often play the part as an actor would. What gets you in the right frame of mind before a shoot?
Jade: I always do my research before a shoot on whatever the concept might be just to get a feel and idea of the character. I have also practiced in the mirror many times.
STC: What is the most important quality a model should have?
Jade: Confidence is very important, but you also have to have an individual look.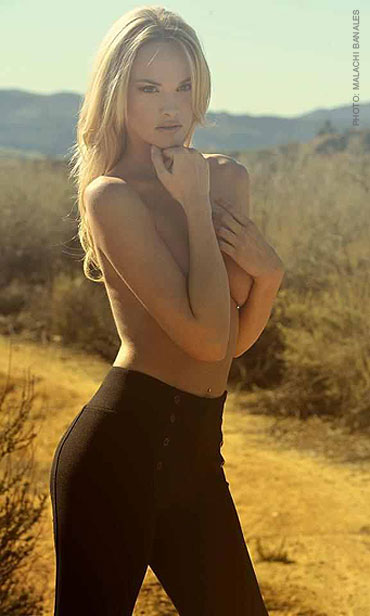 STC: You seem very comfortable with your body, whether clothed or nude. Do you have advice for models posing nude for the first time?
Jade: Actually posing nude isn't something that I make a habit of doing, but for those who are thinking of posing nude for the first time just be sure you're comfortable with the photographer and be comfortable with yourself.
STC: What gives you confidence in a photographer?
Jade: Professionalism is always a must. When you see consistency in a photographers work that is of high standard it's kind of hard not to be confident in their capabilities.
STC: What's the first thing that throws up a red flag when working with a questionable photographer?
Jade: Poor communication is something that would definitely throw up a red flag.
STC: Have you ever thought about getting behind the camera?
Jade: Yes, I have thought about getting behind the camera. I think it would be awesome to learn the other side of things and get creative from another angle.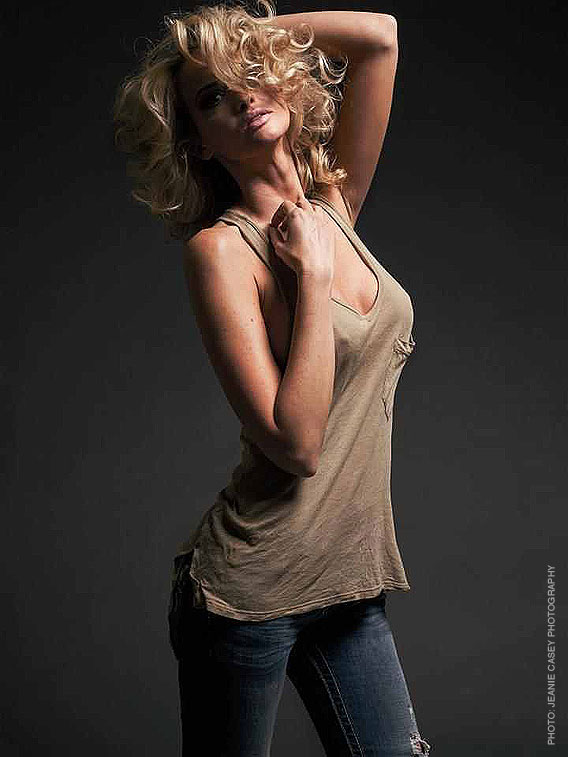 STC: Do you have any hobbies or interests you like to do in your spare time?
Jade: Yes, working out is definitely a hobby that I enjoy. In the summertime camping and bike riding is a must. I love to swim and I also enjoy reading and playing an occasional video game, or you might find me at the local pub kicking back playing a game of pool.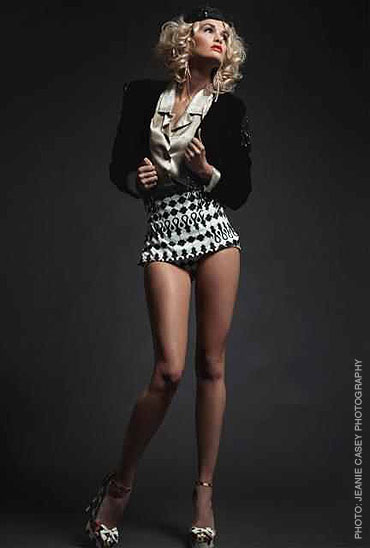 STC: Would you be interested in providing an after-seminar assignment opportunity for interested photographers?
Jade: Absolutely! I am always open for further opportunities.
STC: So, what's next? Anything interesting coming up in your life?
Jade: There are a lot of exciting things on the horizon, STC being one of them a few publications coming up and a possible move to Vegas this year. I think moving to Vegas will open a lot of doors up in my career and I'm very excited to see where it goes, plus I won't be complaining of the weather.
STC: There you have it, and come photograph beautiful Amber at our upcoming STC March seminar/workshop!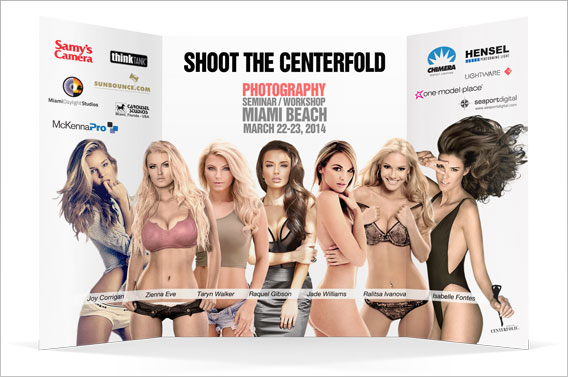 © 2014 Copyright ShootTheCenterfold.com. All rights reserved.