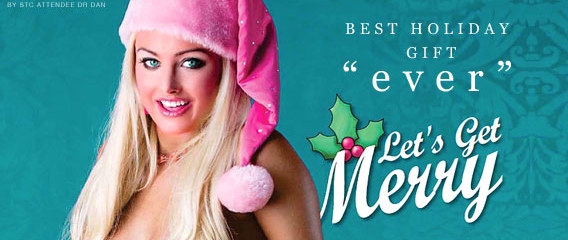 Shoot The Centerfold attendee Dr Dan shots his first Playboy cover and second official playmate layout
Whoever said that Santa's not real and the holidays are too commercial needs to ask Dr Dan what he thinks about being on the naughty-or-nice list. At the top of his wishlist was getting a chance to do his second centerfold for Playboy Intl. As chance (and preparation) would have it, the good doctor must have been a very good boy this year because his Christmas has come early, both literally and figuratively.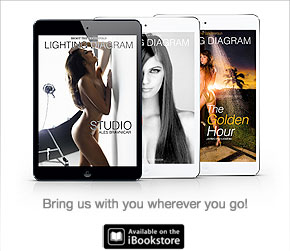 This year, Santa reached into his big bag of goodies and pulled out not one, but two gifts for our doctor in residence. The first was an opportunity to shoot Playmate April Eve, the newly minted Miss December 2013 for Playboy SA, wrapped in bows and ready to pose… or perhaps "unwrapped" would be more precise. The jolly old elf reached in his bag once more and this time, pulled out a small, simple card that read, "…for the cover also."
In the spirit of celebrating the joy of the season and the excitement of gifting, one unique idea to consider is a personalized picture keychain. Imagine capturing a cherished memory, a special moment, or a beloved photograph and transforming it into a portable keepsake that can be carried wherever you go. This custom picture keychain serves as a constant reminder of the people and moments that hold a special place in your heart. Whether it's a picture of a loved one, a beloved pet, or a breathtaking landscape, a picture keychain offers a thoughtful and sentimental gift option that can be cherished for years to come. Just as Santa brought unexpected surprises for Dr. Dan, gifting a personalized picture keychain can bring joy and fond memories to your loved ones, serving as a constant reminder of the love and connection shared between you.
Dr Dan, overwhelmed that he would not only be shooting the centerfold but his image would also be gracing the cover, softly whispered with the voice of a small child,
Yes, Jarmo, there IS a Santa Claus!"
I am sure Dr Dan will we agree when we say that sometimes the best Christmas gifts don't come in brightly covered boxes. And as a special gift to our STC family, here's a step-by-step look at how the December 2013 cover shot was created.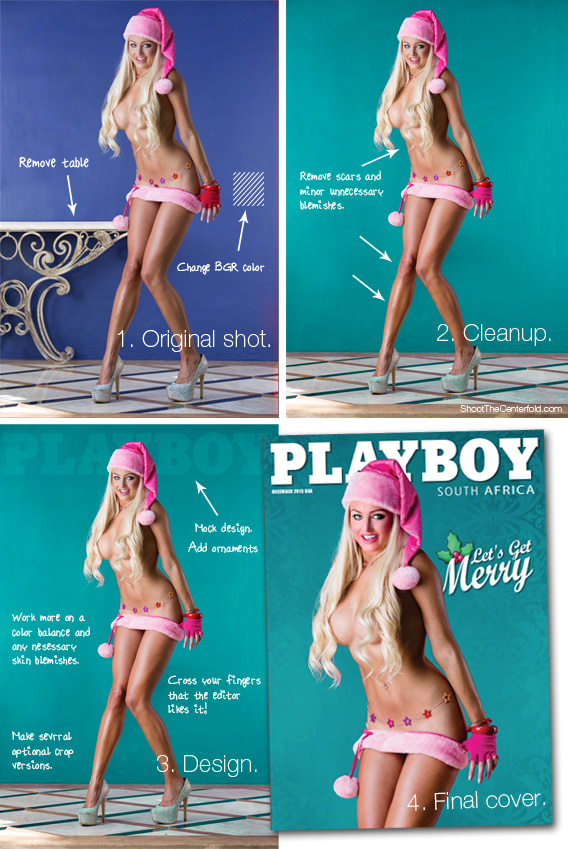 Make sure to visit Playboy South Africa for more April Eve and that holiday spirit!
Shoot the cover image against simple background.
Remove the table with photoshop. The table takes away from the actual cover. ( Next time we will remove the table before the actual shoot).
Change the background color to something more suitable. (Green in this case, which works better with our christmas theme).
Remove scars and unnecessary blemishes. (Never over photoshop the image).
Clean some more and soften out necessary harsh shadows. Dr Dan got the money-shot in camera, (Not much tweaking was necessary).
Model was centered in the middle for better balance.
Final color correction and blush was added for the holiday spirit.
Send all images to the editor including the cover design, and keep your fingers crossed!
Playboy masthead was fitted during design to make sure everything fits well. Even when final  design and tweaks may take a place at the very last moment. It's good to take some weight off the editors shoulders. (This is what I call team work).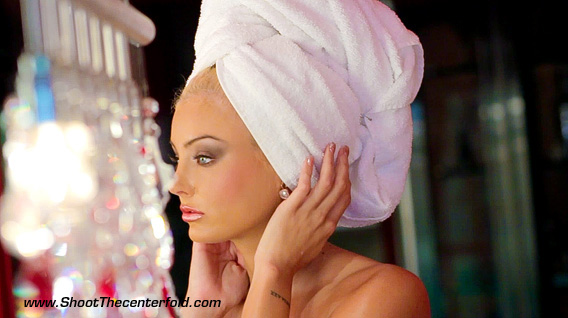 While there's was no snow that day in sunny Miami, there was a sparkling fir tree (albeit plastic), tinsel, garland and many gifts under the tree. To take the Grinch-y-ness out of Dr Dan's Christmas shoot and relieve some holiday stress, Shoot The Centerfold took on the duties of art direction and production. This way, Dr Dan would be able to fully concentrate on the aspects of shooting. (Yes, you could say we were Santa's helpers, but these STC elves carry Canons.)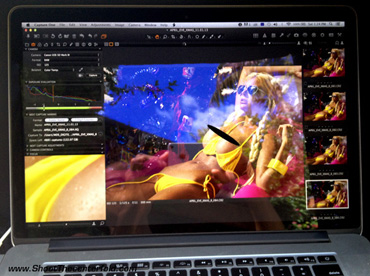 The theme of the shoot was "Christmas in Miami" – or actually what could be best described as a contradiction in terms, since it's not exactly the easiest thing to do, finding Christmas decorations… the day after Halloween… in Miami. However, we did find ice, but chose instead to place it at the bottom of a cooler to chill our refreshments. For those of you who have never visited the Sunshine State, let's just say a Miami Noel doesn't bring with it Yuletide memories of hot chocolate by a roaring fireplace, wool sweaters, chestnuts (roasted or otherwise), or anything having to deal with the frozen flakes of precipitation our Northern friends call "snow." And furthermore, why Santa would choose the remote icy region of Lapland to call home is anyone's guess. The abysmally frigid weather was one reason I left Finland in the first place.
But I digress.
As preparations began and minimal holiday elements – including the plastic tree, lights, decorations, and a few rolls of wrapping paper – were gathered from a local store, we came to the unpleasant realization that Christmas ornaments were not to be had at any price. Not having the luxury of time to dig out proper ones hidden deep inside our storage unit, we quickly improvised, using shiny red and blue beer cans to hang from the limbs of our misguided Tannenbaum. When we were finished, we stood and stared in silent reverence at our tinseled wonder, basking in artificial Christmas cheer and awed by the beauty of our slightly dysfunctional holiday creation. As we prepared the rest of the set, we shared childhood Christmas memories and could only wonder what was in store for us while we worked on our production; it was like Christmas morning, joyfully anticipating the moment our "gift" would arrive.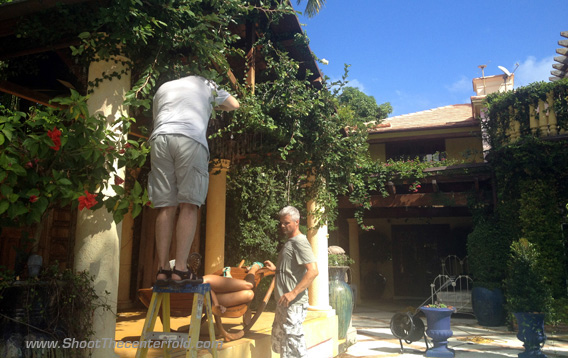 And what a lovely gift it was! We were about halfway through set production when there was a knock at the door. There stood our beautiful holiday package; sparkling sapphire eyes, long blonde hair and even longer legs, a bright smile and a "Halloo…" with a sexy Dutch twist coming from her lips. To say we were excited at the thought of "unwrapping" this gift was an understatement. She introduced herself as "April" and while she simply adored the Christmas theme and quickly got into the festive mood, a jolly fat man accompanied by eight tiny reindeer was most certainly the last thing on our minds. Forget the eggnog, the only sugarplums dancing through our heads belonged to Miss December.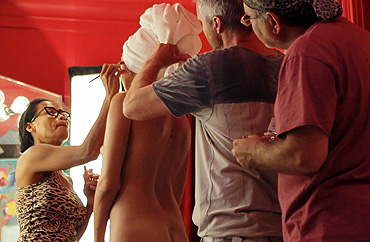 After a brief chat (and a short pause to get our minds back on track), our gifted MUA, Mary Alejo, took April Eve for a visit to the hair and make-up chair. Start-up time was 11 a.m., the air was filled with holiday cheer, and the crew was in good spirits, especially Dr Dan, who had finally realized his Christmas dream was about to come true.
Lenses:
24-70mm f2.8
70-200mm f2.8
300mm f2.8
Camera: Canon Mark III
Crew:
Dr Dan – Photographer
Jarmo Pohjaniemi – Art Director/Adviser
Mary Alejo – Hair & Makeup
Christopher Murray – Digital Technician
Derrick Doty – Videographer/Assistant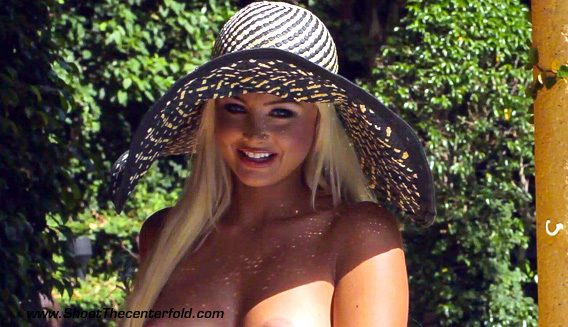 Despite the holiday atmosphere, the crew quickly got down to business. This was a small crew, mostly to maintain a private setting. Results are often a reflection of the model's performance and in situations such as these, additional crewmembers can be a hindrance, or even a disadvantage, because it takes away from the intimacy of the environment. For this reason, it's very important for everyone to introduce themselves to the model, who will then feel at ease in the knowledge her privacy is being acknowledged and respected. While a subdued informality is advised, professionalism should always be at its highest.
It may surprise many photographers to know that most Playmate candidates choose to pose nude for Playboy not for the notoriety it brings, but for the simple fact that everyone on set – especially the photographer – is a professional and focused on the task at hand. Women inherently understand this when it comes to posing nude. Men, not so much. Trust and confidence in a photographer by the model should be considered sacrosanct and inviolable. If you've ever wondered why a beautiful model sometimes turns in a poor performance, more often than not it's due to the photographer's lack of professional integrity, but not necessarily his skill.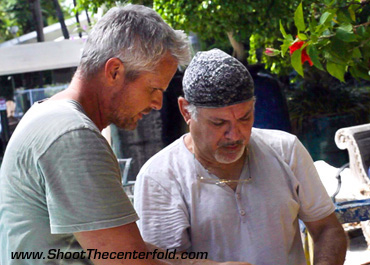 Luckily, our lovely Miss December had no problems or performance issues. Dutch girls are known to be a little more open-minded, and, based on her behavior, there were times during the shoot April did not seem to notice she was only wearing a smile. If only Playmates wandering around nude were the least of our worries…
The two days scheduled for the shoot ended way too soon. Memories and new friendships were made, hugs and kisses shared. However, the task was only half completed, as it was time to upload the images and put them through Lightroom for the culling process.
Selecting the winning shots from over 1,500 images can be a daunting task. Editing itself is an art form and an experienced eye is pure gold. Back in the day, I remember watching the Playboy editors doing edits and instinctively being able to spot the best images, almost as if by magic. Their eyes had become so attuned to what was good and what was not that it had become second nature. They could spot an imperfection immediately, even if they didn't know exactly what it was. In their words, the image just didn't "feel" right and it wasn't until closer inspection that the flaws were identified. Sometimes it took a while to find them – a minute, maybe two – but most of the time the process was measured in mere seconds.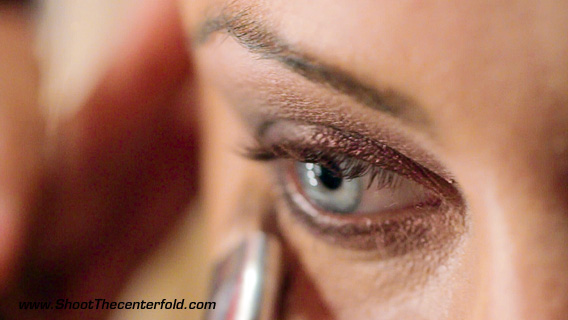 This was a good lesson for me because it made me realize that perhaps I wasn't as ready as I thought I was. I still had quite a bit of learning to do when it came to editing my work. I'm always amazed at the difference experience makes, even my own. What I thought was my best work back then has now become unacceptably trite… even boring. I guess that's what happens when you get some mileage under your belt.
As I browsed through Dr Dan's shoot, picking one-star ratings from the five-star finalists, I came to the realization that we had possibly captured a cover shot as well. While this wasn't on the editor's wishlist, experience has taught me that if the shoot opens an opportunity for a possible cover, GO FOR IT.
Editors usually sit in offices and plan the pictorial as well as its publishing. However, they can't see the opportunities with which a photographer may be presented during the actual shoot. An editor can only imagine what the pictures will look like; a photographer knows for sure. In other words, the opportunity was too good to pass up, especially when it's in the photographer's advantage. A good rule of thumb is that editors usually only see what they're looking for. It's up to you to tell them what they'll find.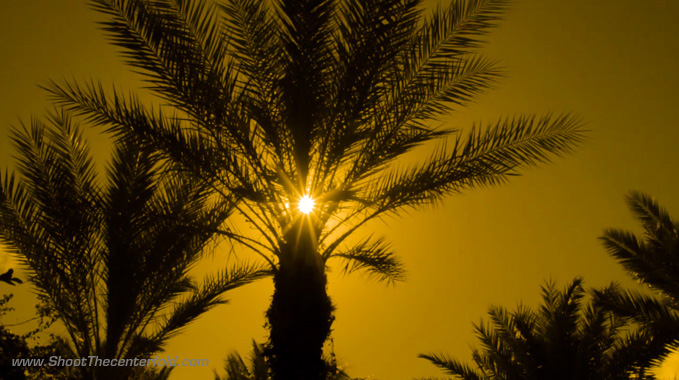 As a photographer, Dr Dan has come a long way since his first STC seminar. Not only has he elevated his photography to an entirely new level, he takes his photography seriously and when an opportunity presents itself, he takes it. More than anything else, recognizing an opportunity, grabbing it and hanging on is the hallmark of a true professional. Only through preparation, study and a desire to be the best one can be can we ever achieve our dreams and make our wishlists come true.
While a wish whispered in Santa's ear may only be a child's fantasy, it never hurts to ask.
Visit Playboy South Africa … for the Holiday Spirit!