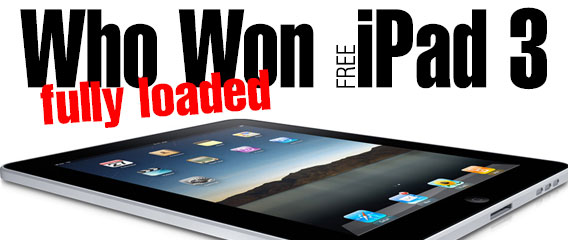 The day has finally come to choose the iPad3 winner! Not only will the winner enjoy their new iPad3, they'll also be the first person to get their hands on the latest STC digital products before they're even get published. Now, that's pretty cool even by Shoot the Centerfold standards, don't you think? You bet it is!
And the winner of free fully-loaded Shoot The Centerfold iPad3 is…
James Ramsey from JCR Photography
To receive news of the latest happenings in the world of Shoot The Centerfold, be sure to signup for our newsletter and become eligible to participate in our next exciting giveaway opportunity!
Check out our latest eNews here.
www.ShootTheCenterfold.com