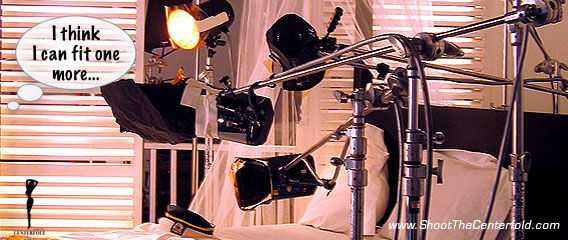 Let your pictures do the talking
It's not the amount the lights that count, it's the quality of the light source and how you use it. Some of the most beautiful images are produced with just one light, while some have multiple lights.
So, who's to say how many lights you're going to need? This depends on who your clients are and what type of photography or situations they will require for their next project. For example, if you are aiming to shoot for Victoria's Secret, Playboy, or something similar in the future, then you need to learn studio lighting skills and be able to light anything the commercial client requires.
It's pretty much the same as when you hire a professional in any chosen field; you need to know their experience and qualifications.
It's like hiring a mechanic to fix your car. There are a lot of them out there, some with big shops and fancy equipment, but regardless of their tools, you always look for someone who knows what they're doing and can do the job right the first time. Clients hire photographers for the same reason. They know they can rely on their skills, not their cameras.
How many lights should I buy?
Before you break your bank and go buy tons of lights, we recommend that you rent a set of lights you have in mind and try them out first to see what works best for you.
Most of today's top commercial photographers don't even own more than just a camera. Everything else is rented and returned after the shoot (and the client is going to pay the rental bill, anyway).
Same with race-car drivers, construction contractors and even newspaper sports photographers – they do not own the equipment they use to earn a living. So, we suggest you invest in your education and knowledge more than anything else. At Shoot The Centerfold, we give you the knowledge you need regardless of your goal.
Your Future and Photography
Many photographers do not want to think that what they do is a business. Understandably, they want to spend their time creating images, not chained to a desk and a ledger. Photography is an art, a craft, a visual quest for the truth… and more.
However, freelance photographers are also in business for themselves. Being in business requires making a profit, and profits come from understanding the costs associated with the business and knowing what to charge. Being able to charge enough to make a profit comes from owning the images that someone else wants to use. Negotiating a fair fee and carefully delineating rights and licensing can be a game-changer for a new photographer.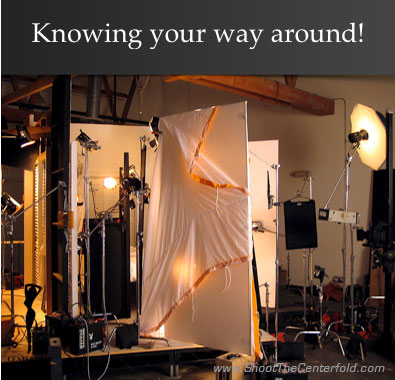 This is where our director of photography Gary Cole and editor Jeff Cohen step in. As the saying goes, "There are many ways to skin a cat," but the key to success is learning the right way to do it. Come see us at our Jan. 27-29, 2012 seminar/workshop and we will show you the way.
There are many paths you can take in professional photography, some of them more lucrative than others. Your future career and the salary you'll earn will depend on your own preferences and choices, as well as your determination to succeed.
Whichever path you choose, we are here to help you to choose what is right for you. Feel free to consult with our masters in making better choices in the future.
Sometimes deciding on a direction looks as complicated and twisted as a plate of cafeteria spaghetti (and all that's missing is the sauce), that is, until you get your first major studio assignment… then all of a sudden it starts to make sense.
My very first time on a real, "big-world" photoset was in Los Angeles and I still remember it like it was yesterday. Why? Because it was such an important photoshoot and failure was not an option.
Our photo director asked me a few weeks prior to the show, "Are you ready, or do you need more time to refine your skills? You get only one chance!"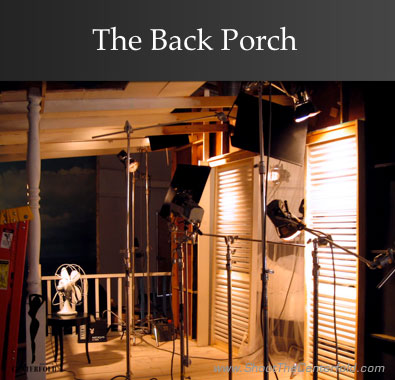 I took that chance and never looked back, except for the fact the pictorial was not only for a Playmate of the Month, but she later became Playmate of the Year!
A big thank you goes to Arny Freytag who taught me trick or two, and then some more. It's no surprise that the model I photographed later became a Playmate of the Year, I had the best instructor available anywhere, Arny Freytag himself, who also happens to be a big part of my success in my photography career.
So what does this mean to you? If I was able to learn, what are YOU waiting for?
Jarmo Pohjaniemi  
The set you are viewing was Jarmo's set used for Miss June 2006 Kara Monaco, who also became a Playmate Of The Year later that same year.
Read the original Jan 2012 eNews letter here, and Join our mailing list for more cool stories. Get the latest scoop and thoughts what's happening in the Shoot The Centerfold world.