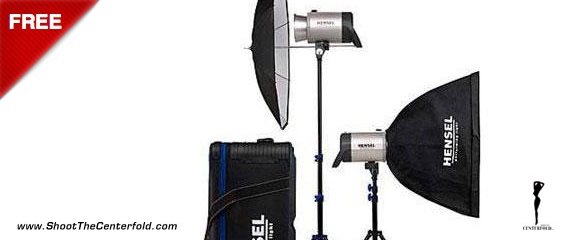 By attending Shoot The Centerfold Bahamas seminar / workshop on May 25-26, 2013. You will automatically become eligible to WIN A FREE Hensel integera 500 two light kit from our lighting sponsor. Hensel lighting systems are among the best known lighting solutions in the world when it comes to quality, reliability and cost.
Don't miss this unique opportunity, the odds are in your favor in our smaller, private seminar setting. The winner will be chosen on the last day of the seminar / workshop.
Let luck be on your side!
Henselusa.com