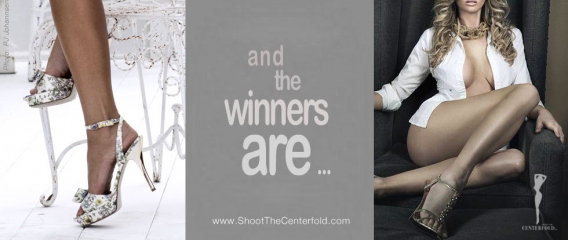 The Shoot The Centerfold 2014 model search for Africa has come to an end. We received more model submissions than any other search we have ever done. The quality of talent has also been very high which has made the decision making process quite challenging. We believe that every single one who submitted images for the model search are winners and as much as we would like to take everyone to Africa, unfortunately, we can only choose two winners who will be photographed for our upcoming 2015 pictorials and campaigns.
We are pleased to announce the lucky winner of the 2014 Shoot the Centerfold Model Search: Congratulations to Jade Amber Williams (US). Model  Liza Praprotnik (EU) will be also joining us to Africa with photographer Ales Bravnicar.
Jade and Liza have always dreamt of something like this happening in their career – and now, thanks to STC, it will become reality!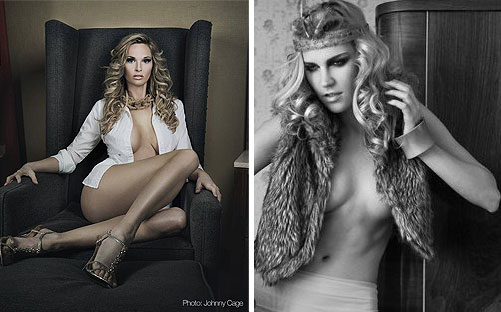 Jade Amber Williams and Liza Praprotnik
The winner will travel across the world to exotic Namibia, Africa where both ladies will participate in an incredible twelve (12) day photo shoot with photographers Jarmo Pohjaniemi, Ales Bravnicar, Doug Hill and the Shoot The Centerfold crew. While in Africa, we will capture the imagination of millions around the world, by posing in some of the most breathtaking exotic locales found anywhere in the world.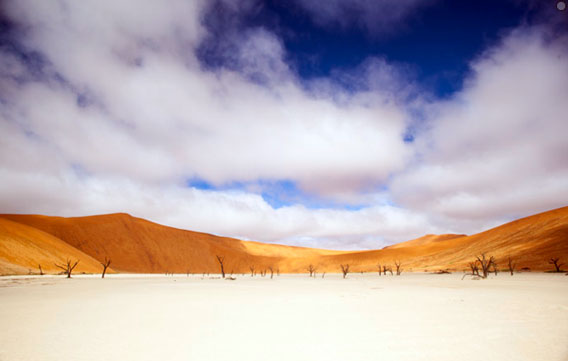 Sossusvlei Death Valley – Kalahari desert
Jade's and Liza's unique looks combined with these absolutely inspiring surroundings will create unparalleled magic and foster a highly creative environment. As you can see, we are pretty excited about it!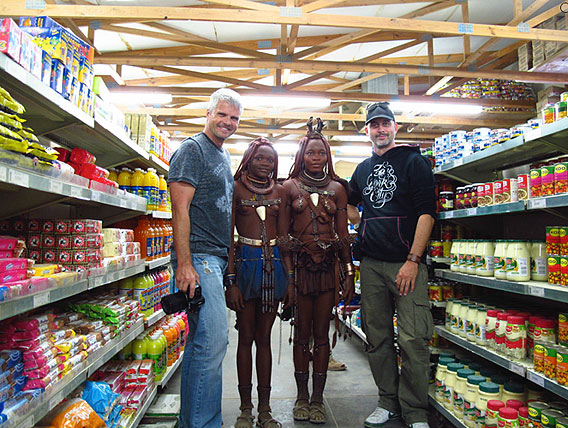 Locals in a supermarket – Opuwo
How does STC choose its models?
STC is no different when it comes to selecting models for our pictorials and campaign shoots. They must not only have the right "look of the moment", but they must also have the experience necessary to work with everything from an easy-breezy shot to extremely challenging situations.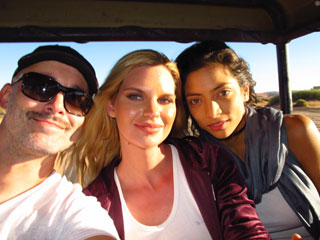 Chosen models must not only enhance the shooting experience, they must also have a grasp on understanding the business side of modeling as well.
If you've ever turned to STC for assistance in your photography, then you've mostly come to the conclusion that shooting for fun only goes so far. Eventually, all photographers who take their work seriously will start wondering how to turn a hobby into a career. This is where experience and choosing the right model for the job are crucial.
Glamour models, centerfolds, swimsuit, and lingerie models are sexy and fun to shoot because they are mostly their own product. The attraction to this type of photography is sexuality and seduction which will always turn heads. The images will impress viewers, even if they're not in the photo industry and everyone will notice your photos. Well, almost everyone. What about commercial clients and fashion houses, who will most likely turn up their collective noses at your work. But, so what? Who needs snooty fashion houses when you can shoot sexy models all day long, right?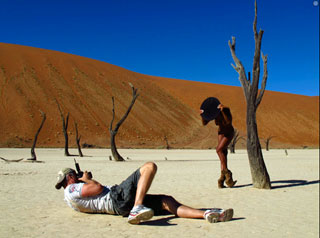 Not so fast, if you've got it in your head that you'll be making a bit of bank in today's market shooting bikini girls and nudie pics, you could be right, but you better re-think your situation!
Contrary to popular belief, the life of a photographer isn't filled with shooting sexy, nude models all day. (Well, not ALL day, anyway…) Both professional photographers and models are required to shoot product work as part of their contractual obligations. A working photographer has to be prepared to shoot assignments that may lie outside of their preferences or tastes. Clients are constantly coming up with challenging scenarios and requests that may take additional lighting skills and a technical understanding before you're able to pull off the type of shot they want. Clients don't care about photographers' wet dreams, they care about selling their own product and magazine layouts!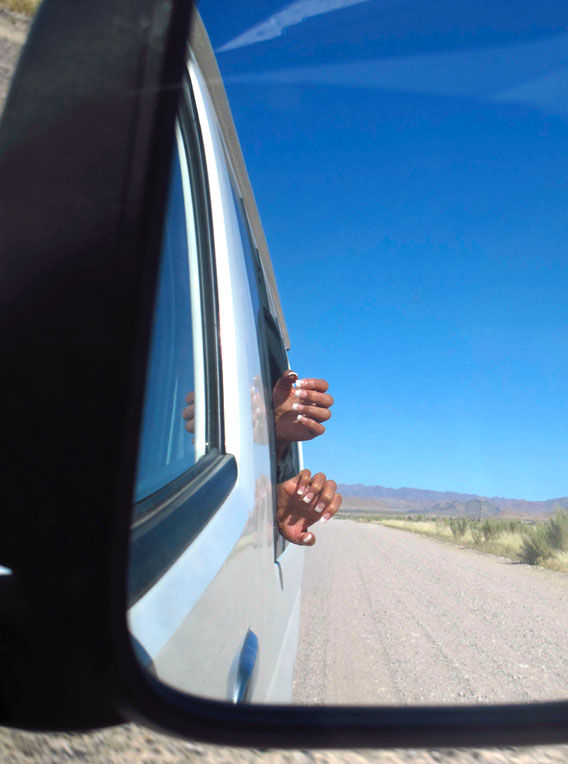 The model drying up her nails in a car window between sets in Africa
There's a difference when shooting fashion models as opposed to glamour, and not just in poses or lighting. There's a saying that a fashion model knows how to present the clothes she's wearing and become secondary to the overall image. Her appearance and attitude are a reflection of the client or designer, not her own. People in the fashion biz say that models are just fancy clothes hangers, and they're pretty much spot on. The make-up, hair, accessories, attire, swimsuit, or lingerie is the primary element in the image, with everything else taking a backseat to the product.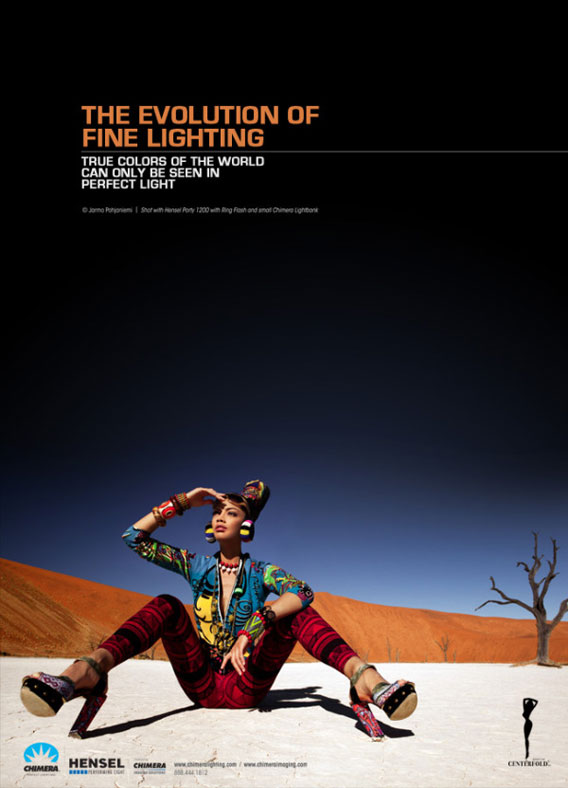 The final images will be published in publications and commercial ad campaigns
As fussy as clients are with models, you can't imagine how meticulous they also are with the photographers they use to shoot their million-dollar campaigns or catalogs. This is where the BIG bucks come in! Question: Are you ready to take on the tasks of dazzling the multi billion-dollar industry and bringing home that fat paycheck?
And this, my friends, is how we choose our models. Stay tuned, there is much more to come!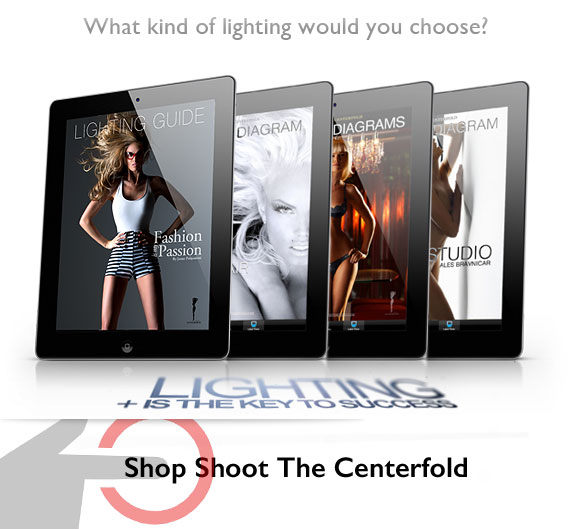 © 2014 Copyright ShootTheCenterfold.com. All rights reserved.