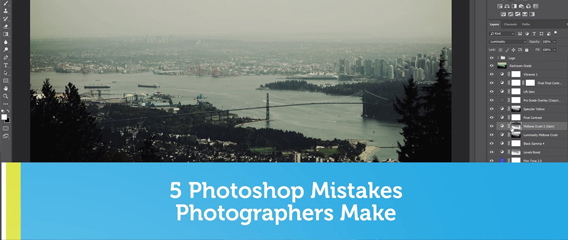 When I am reviewing model and pictorial submissions sent to me by both models and photographers via social media and even in some amateur publications, I often come across images that are way over-processed in Photoshop.
Clearly, we all make mistakes and the list is six blocks long. Let's just bring up the five most common Photoshop mistakes that photographers make. In this brief video, you, as a photographer, can probably relate to at least one of these examples of mistakes. If not, you are still doing it.
[Video via Photoshop Tutorials]
© 2016 Copyright ShootTheCenterfold.com. All rights reserved.