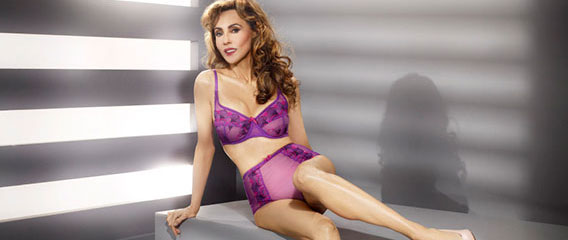 Move over Candice, Adriana and Alessandra. There's a new lingerie model in town that could give models half her age a run for their money.
At 62, model Marie Helvin is the face of a new line of lingerie — and she's stunning.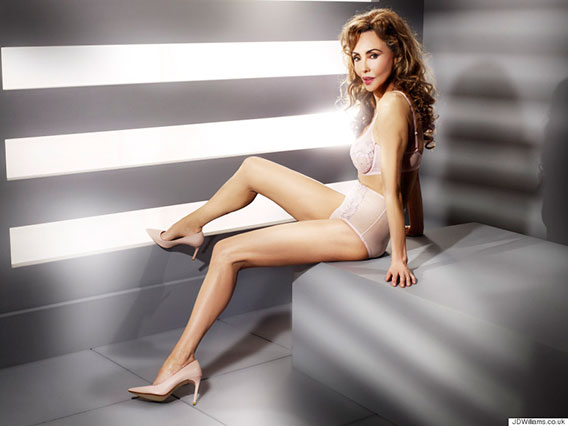 Helvin models the Always Aliza Fan Embroidery Bra & Briefs.
She's been modeling since she was 15-years-old, even appearing in Vogue, but now she says it might be time to call it a day. " I very much doubt I will accept another lingerie job. This one will be my last," Helvin told You Magazine. "In your 60s it's just too much -– I think I'd rather eat pizza!"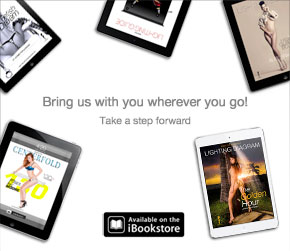 Helvin's fit figure doesn't come easily. She revealed her fitness regimen and diet, saying she works out four time a week for at least 45 minutes, doing a combination of things like weights, biking and rowing. She gave up alcohol when she turned 60 and hasn't has meat for years, preferring to eat a diet rich in fruits and vegetables.
"It's my job. Lingerie modeling is extremely difficult to do and it's stressful at my age," she says. "It takes a great deal of work to maintain a good silhouette: I train like an athlete. While my body is not anywhere near a 30-or 40-year-old's, it is in good shape and it gives me great pleasure to be so healthy and fit for my age."
In addition to Helvin, other older models have been making headlines recently as well, like Iris Apfel, who's appearing in ads for Kate Spade at age 93, and 80-year-old Joan Didion, who's posing for high-fashion brand Celine.
But Helvin is something of a trailblazer for older lingerie models. The line, Always Aliza, for JD Williams, is designed to appeal to older women with its focus on style and functionality.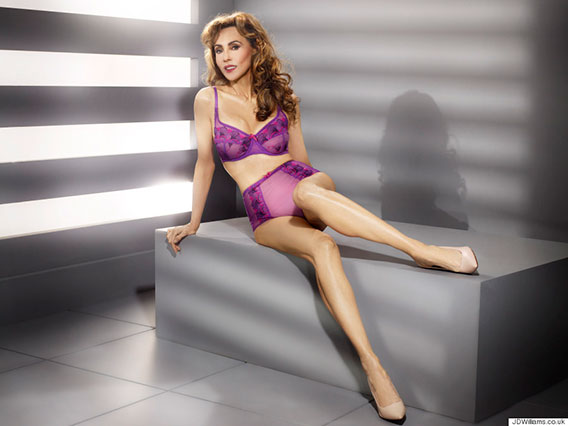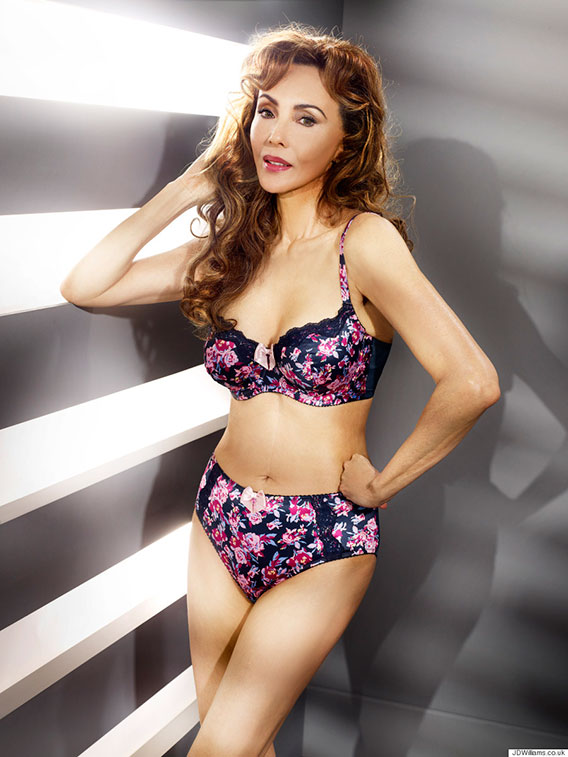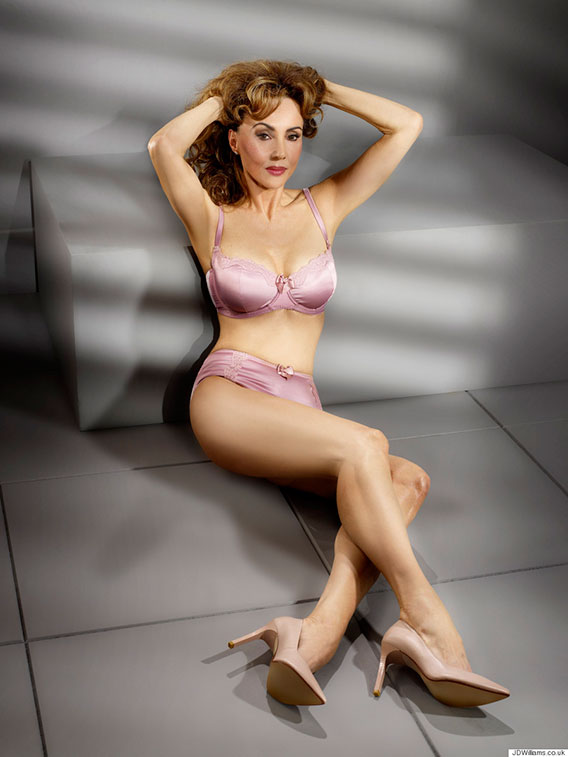 So, if you haven't seen your grandparents for a while, they might be modeling!
[Huffpost]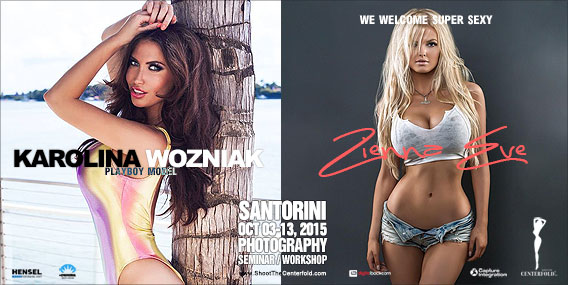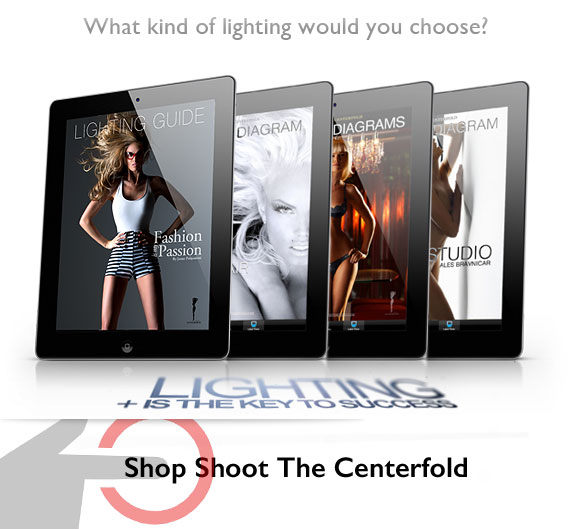 © 2015 Copyright ShootTheCenterfold.com. All rights reserved.