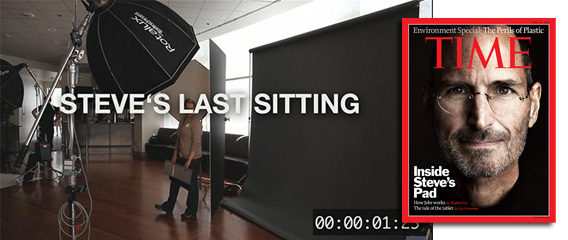 Check out the Behind the Scenes making of what turned out to be the last professional portrait sitting of Steve Jobs. Professional portrait photographer Marco Grob brought his crew to the Apple Headquarters in Cupertino, California on April 2010. The portraits from this sitting were used on two TIME magazine covers and interior pages.
BTS | Steve Jobs for Time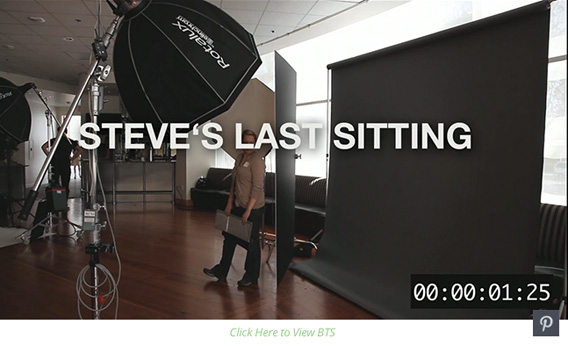 The whole session took only 3 minutes and 18 seconds. The first cover was the second frame – taken 45 seconds after Steve entered the room.
Time is money for these types of shoots, and the more preparation goes into the sitting, the quicker and more efficient the process will be. As you can see in the video, there are two separate set-ups in order to move between different looks instead of breaking up the flow to put a new background seamless up.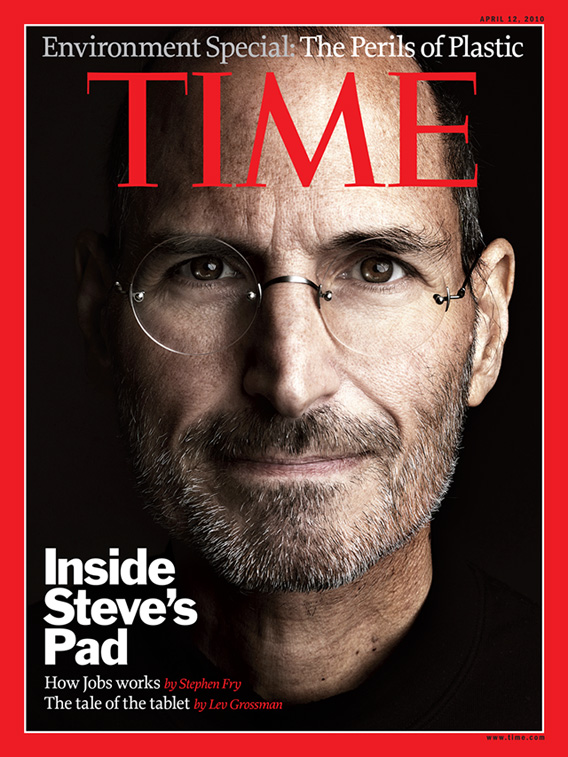 © 2013 Copyright ShootTheCenterfold.com. All rights reserved