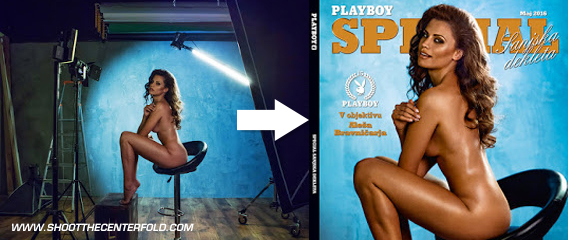 Every month since 2004 Playboy brought the readers Slovenia's most beautiful celebrities, models, actresses, athletes, singers and girls next door on Playboy's "page three", a section titled "Sanjsko dekle" (Dream girl) which gained a cult following over the past 12 years of being featured in the magazine and having almost exclusively been photographed by yours truly.
As a big tribute to many of the beautiful ladies who were brave enough to come in front of my camera and share the magic, the 130-page Special Edition featuring hundreds of my photographs hit the newsstands as an independent issue this spring.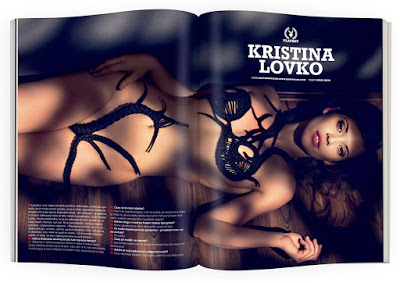 "An entire magazine (Playboy Special Issue) dedicated to my work on the Dream Girl section over the past dozen years"I am extremely proud of being featured in this Playboy Special Issue, an entire magazine dedicated to my work on the Dream Girl section over the past dozen years. Not many photographers get a chance of having their very own Playboy Special Edition published. I can recall just a handful of veterans, legendary glamour photographers like Richard Fegley and Pompeo Posar. Of course it is also impossible to properly do justice to all the girls that have been depicted on Playboy Slovenia's "page three". It is just a glimpse at their grace that has been captured over all these years.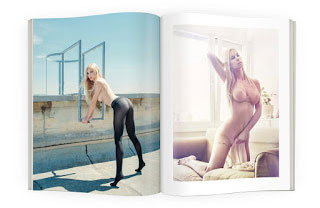 Upon deciding on the cover model for this Special Edition of Playboy the selection was narrowed down to just a handful of girls. The editors finally went with Nataša Naneva who graced the February 2016 issue of Playboy with her energetic cover shot during the STC Seminar in Santorini. Nataša is an actress, hair and hand model, certified Zumba instructor and an ambassador for several national advertising brands, such as Žito and Subrina.

Setting up a cover shoot is never an easy job. Cover images must speak, they must convey emotions and leave the viewer with the desire to buy the magazine. If the image is not powerful enough, it is just a pretty picture. No editor will entrust you the cover commission and hope for just a pretty photograph. Your images should celebrate female beauty, but they should also add a touch of personal style, a signature look, something that no one else could have taken. This will make you stand out from the crowd.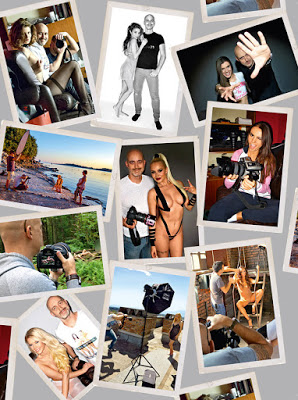 The challenge for this cover (my sixtieth cover in a row for Playboy) was creating a moody atmosphere using just constant lighting – LED, neon and tungsten sources. I decided to use complementary colors on the model and the background and thus create an eye-pleasing visual harmony. Such schemes should always be used with caution so they do not become jarring. They should create maximum contrast and maximum stability at the same time.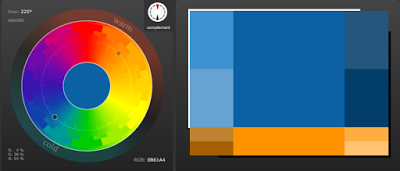 The equipment used was a custom built 3ft neon sticklight with 54W bulb, a dimmable 312 LED Panel with adjustable color temperature (3200K setting), one 1×4' Striplight with just modeling lamp on (250W) at 2/3 proportional power and Lupolux DayLED 650 Fresnel daylight at 55% power (for background). The final cover image was shot on Canon EOS 5DsR, 24-70/2.8L lens at 54mm, 1/50s, f/3.2 and ISO1600 at 2500 K.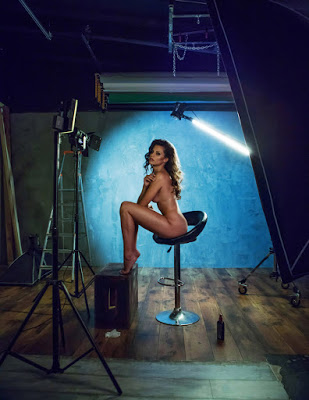 Such setup floods the model with prominent greenish light cast, but does so carefully and with controlled amount of precision. The image color hue is further enhanced by putting together an 80B filter (used to convert tungsten to daylight) and a sepia filter in front of the lens. The additional cast this combination produces delivers the final punch to the picture's color balance, which I tweaked in Lightroom to my liking (Tint +6 Magenta, Shadows +25) for the desired effect.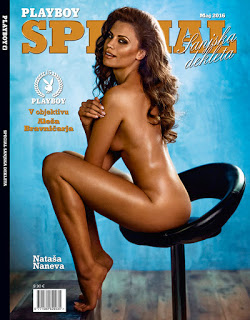 The final cover
Ales Bravnicar
(See more of Ales's work at www.bravnicar.com)
© 2016 Copyright ShootTheCenterfold.com. All rights reserved.