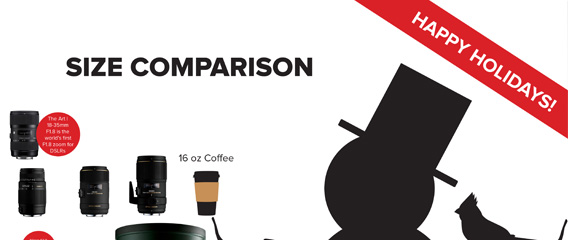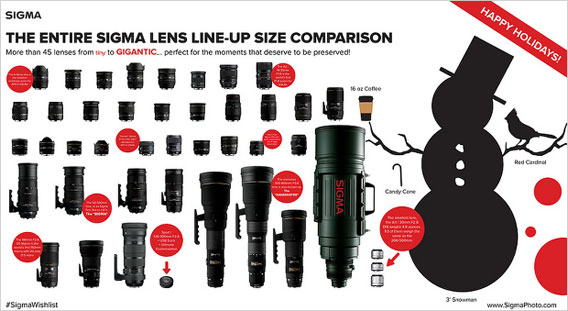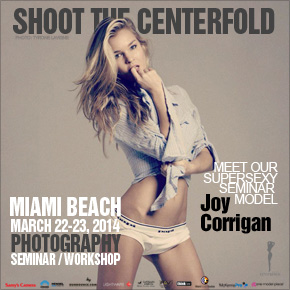 Here's a cool holiday chart that only us photo types will appreciate. It was put together by Sigma Jack and Sigma's in-house 'design wiz' Emi Erata, and shows the entire Sigma lens lineup arranged by size and placed next to some to-scale objects so you can visualize just how large some of these behemoths are.
You can't tell in the woefully small version at the top, but if you check out the full res version on Flickr, you'll also see that there are a ton of fun facts sprinkled in there as well. For example, it would take 113 of Sigma's 30mm f/2.8 lenses to match the weight of the'Sigzilla' 200-500mm. And the Sigma 180mm f/2.8 is actually the world's first 180mm macro with life-size (1:1) repro.
For more fun facts, check out the full-sized chart on Sigma Jack's Flickr by clicking here.
[via The Phoblographer / Petapixel]


© 2013 Copyright ShootTheCenterfold.com. All rights reserved.