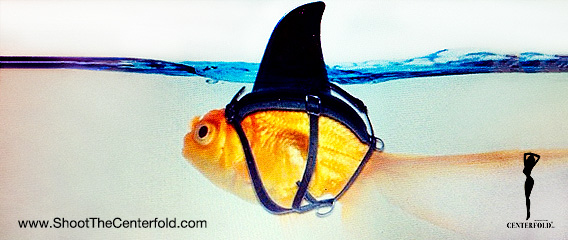 I remember when I got my very first camera. It feels like it was just yesterday. It was some 30 years ago maybe but, like I said, it feels like it was just yesterday. It was a beautiful day and my knowledge was as green as it comes. I immediately took it for a spin on my beautiful neighbor, the girl next door, literally. My life was forever changed from that point on. Since then some things, like the passion that was burning inside of me, have not changed much. But my taste has matured somewhat like all the other things in photography since my humble beginning.
In a way, I miss the clueless small fish in the pond mindset that felt right back then when innocence and a raw talent that I thought I had were my guidance even if they were misguided at the time. But it was real, it felt right, and there was nothing going to stop my mission and the shiny new camera (slightly used from the corner pawnshop, actually).
In the heat of the excitement I somehow managed to insert the film inside of the camera which was the only proper highlight of the event besides my terrified naked neighbor that I somehow convinced to remove her clothes. The only guidance I had was my testosterone and incredible long lens that came with the camera.
The findings were somehow disappointing when I realized that the lens (that came with the deal of the century) reminded me more of a magnifying glass/periscope than something with which you can take pictures. Perhaps I needed a bigger bedroom for the zoom effect. Not that anything ever came out of it since I had no clue how to operate the camera in the first please.
But I was hooked and I knew that there was a place in this world for my kind even though my poor neighbor considered me more as a pervert than a possible future photographer."
That first black eye was quickly forgotten and I learned a lot about myself while discovering the all the steps necessary to make a photograph.It was fascinating to see what inspired the world of photography. Even I only felt driven to shoot the opposite sex without being able to pinpoint the driving force. Yes, that simply sounds crazy for a young man and his Nikon. But I did realize that there was nothing wrong with me, except the lighting. I gathered some balls and went to show a few of my images to a local photographer. I shot for the local department store paper, not exactly a Victoria's Secret campaign my first go around but it was a start.
Lighting! Who cares about lighting? It's all about the model in the picture, Right? This nut clearly didn't know what he was looking at since my mind was fogged my fabricated notion of excellence. Then, a few days after and a few skeptical looks later, I did end up coming to the same conclusion as the photographer who brought me back to earth. I needed to learn lighting. Since he had the balls to insult me and my photography skills, I bit the bullet and went back for more asking how he lit his models.
Bang! Yet an another black eye!
He was not willing to tell me anything more about what had taken him a lifetime to achieve. What a jerk! I also lost my steady modeling gig for the local paper. My ego was bruised and all I had was me and the Nikon (which also was a rip-off I later learned).
The message here is about discovering your raw talent in photography and the limited with which you have to work. Nobody who first purchases a camera will see the full spectrum of possibilities. The often sugar-coated camera deals and a lens package combined with our own imagination does not necessarily open doors at first, but often sets the direction to begin with and time will tell where your raw talent and passion will lead.
Just yesterday I met a young fellow who had purchased a nice camera pretty much just like I did at first. He showed me shots of his girlfriend which catapulted me back to a memory of my early days, except he had gotten the right lens. But my neighbor was clearly hotter. And nude. As I reviewed his images that he considered masterpieces in search of validation, all I saw was passion and a camera without a clue how to use it or a vision.
I call this "learning timeline of failures" a very important period that separates the people who have the true talent from those who almost made a career out of it but gave up.How does one come to understand what needs to happen next without falling too many times on his knees first? I call this learning timeline of failures a very important period that separates the people who have the true talent from those who almost made a career out of it but gave up. It's like when you buy a guitar and play at the bonfire serenading ladies who are easily convincible. It does not mean that you have become a real musician even if it might feel at the moment like you were a rock star.
From this point on comes years' worth of guitar lessons to refine the techniques that elevate you from that bonfire experience. The same goes for up and coming photographers. Owning the coolest gear only makes you an owner of the coolest gear. When you own a car, it doesn't mean that you are necessarily a good driver. Take lessons and notes from those who have made a mark with their craft. Usually you will find a path that has taken a lifetime for most of us to refine and make us who we are today.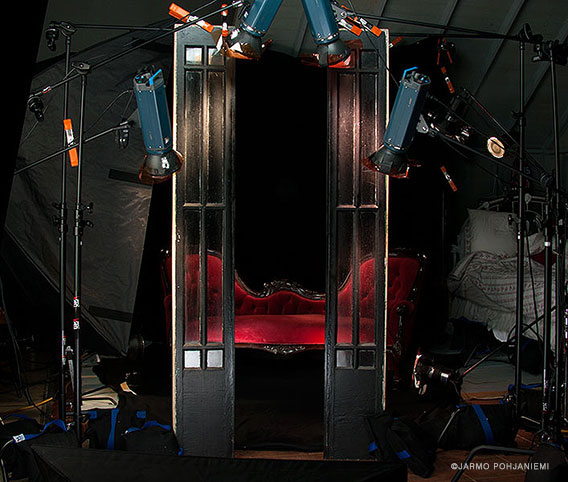 Lighting is the single most important aspect of any successful photographer – Red Couch Set
As I think about the journey through my career, I'm reminded of the lessons that got me to where I am. Proper lighting techniques stand as the single most valuable skill I learned. They have helped me to reach new horizons without reaching the ceiling of growth that will determine if a photographer's fountain of raw talent is still flowing. Follow the current times; don't get stuck on a bygone era. Reinvent yourself; always discover the new cool next thing that will guide you through the barriers and set your talent free.
Be humble and stay hungry; don't let the ones without a vision drag you down! Failures are the best from which to learn. Trust me, I've learned from my fair share of them!
Jarmo Pohjaniemi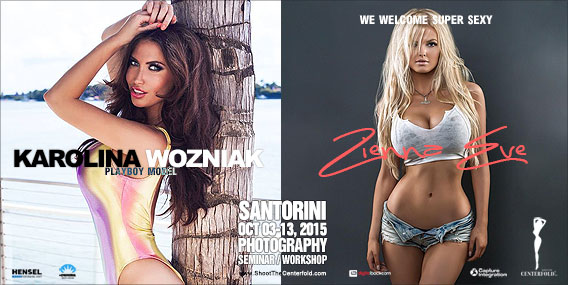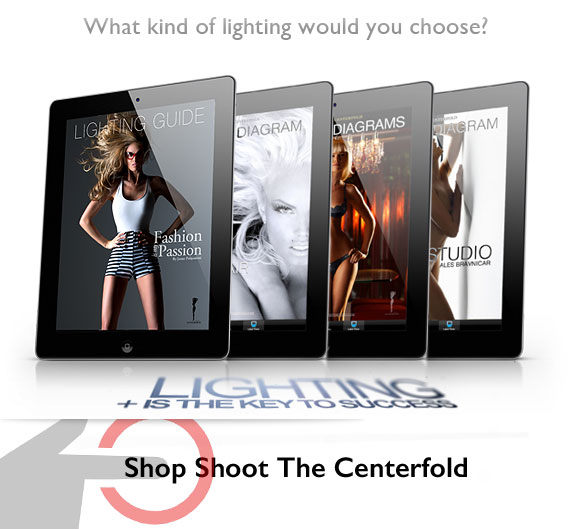 © 2015 Copyright ShootTheCenterfold.com. All rights reserved.