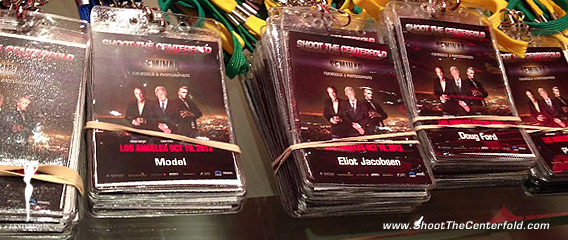 Dear Shoot The Centerfold Attendee,
We welcome you to Shoot The Centerfold's Seminar, an unforgettable experience and also the first seminar of its kind! We are looking forward meeting all of you and ensuring you receive an outstanding photographic education, networking possibilities and opportunities, good times to share and plenty of memories to make.
In case you missed our eNewsletter about the seminar schedule, here is a follow-up to make sure you have all the details about our Shoot The Centerfold seminar on Oct 19, 2013.
Should you have any additional questions, please feel free to email us to: info@ShootTheCenterfold.com
The address for the seminar location is:
STUDIO EXCHANGE
2805 Catherine Way, Santa Ana, CA 92705
(In case you're driving to the seminar, don't worry, there will be plenty of local parking available.)
www.ShootTheCenterfold.com


© 2013 Copyright ShootTheCenterfold.com. All rights reserved.