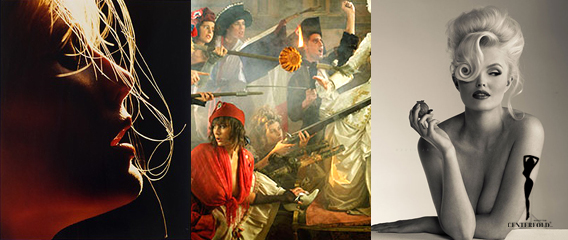 Art Basel 2016 is quickly approaching. Art Basel Miami is one of the largest art exhibit fairs in the world where artists, photographers, art dealers, galleries, curators and art fans all come together. In other words, Miami transforms into an art Mecca, and fans and collectors spend millions of dollars on art during the exhibit that will take place December 1 – 4, 2016.
What is the Art Basel fine art fair?
Art Basel is the most prestigious art show in the Americas. More than 260 leading galleries from North America, Europe, Latin America, Asia and Africa will take part this December, displaying works by more than 2,000 artists of the 20th and 21st centuries.
The exhibiting galleries are among the world's most respected art dealers, offering exceptional pieces by both renowned artists and cutting-edge newcomers. Special exhibition sections feature new galleries, performance art, public art projects, and video art. The show will be a vital source for art lovers, allowing them to both discover new developments in contemporary art and experience rare museum-caliber artworks.

Works from STC master photographers (Left) – Elliott Erwitt (Right)
What's interesting is that there will be several levels of artists exhibiting their work from abstract sculpture to iconic photography and contemporary works. New artists and photographers also get their chance to show their creations and a claim a piece of this lucrative area of photography and, moreover, the opportunity to harvest invaluable contacts and rub shoulders with the cream of the crop in the art world.
What is it that makes an image" fine art"?
In simple terms; an image that is less commercial and more artistic. "But wait," you may ask, "only artists create fine art, right?"
A hindrance to many photographers is the misconception of not being considered "artists." In truth, all photographers are artists to one degree or another.
While all images (i.e., glamour, fashion, etc.) evoke a response, art images also infer symbolism and the personal expression of the photographer. The images require a higher degree of analysis and evaluation by the viewer as to the artist's intent and emotive ability and then settle on an interpretation of the work to determine its subjective meaning.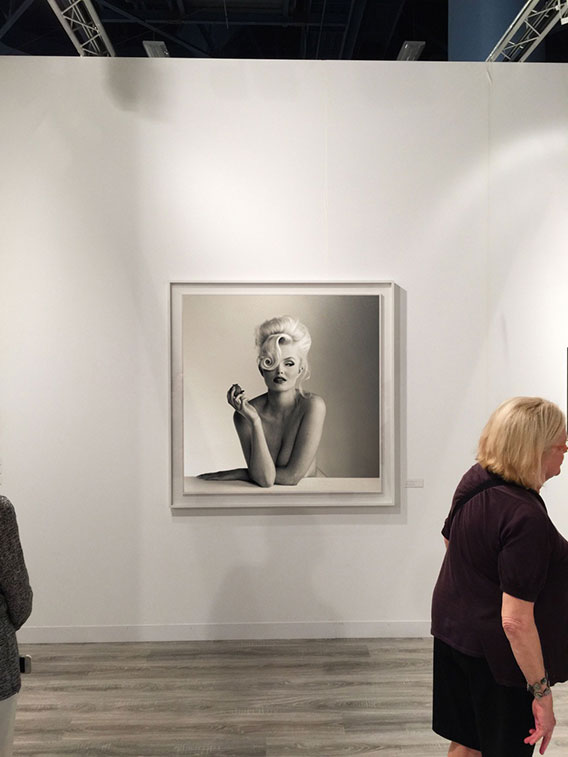 Zienna Eve by Jarmo Pohjaniemi / Steve Ruegnitz. Art Basel 2015
"Photographers, in general, are lousy salespeople when it comes to their work, and it seems to be one of the biggest barriers to their potential success."I've learned that if you can produce good work, you might become an "overnight success" in no time. I've also seen photographers spend millions of dollars on their craft without much success.
Photographers, in general, are lousy salespeople when it comes to their work, and it seems to be one of the biggest barriers to their potential success. Art fairs such as Art Basel are where all guards are let down, egos ignored, and equal startup power rises in the artistic atmosphere.
"If you don't take the chance, nobody has missed anything, because the opportunities you miss, someone else will always pick up instead"
By participating and showing your work to the art dealers and galleries is a rewarding opportunity. If you don't take the chance, nobody has missed anything, because the opportunities you miss, someone else will always pick up instead. Each year, I receive multiple submissions from wishful photographers who wish to enter the world of fine art.
Some assume that it's easy just to walk in and call yourself an artist. Well, you guessed right! It's super easy, and artists are everywhere. But are you a selling artist who can sniff out the money and reach into the dealers and collectors deep pockets?
Starving artist?
Sure, nothing new there! Most of us have felt the pinch at some point, but are you ready to do something about it? For some reason, photographers feel that they not ready and that they need more self-validation before trading places with their comfort zone.
Here s a tip! Evaluate your work and categorize if you are a modern, contemporary or classic artist? Print your best images on the finest paper and take a step toward your future and find out what you might have possibly been missing. Book your hotel and flight to Miami and, if nothing else, you will know better for next time.
Remember this: Sexy images do not always qualify as fine art. Fine art can be anything timeless from a portrait to a landscape, to something that raises eyebrows as a new or classic masterpiece. Also, dealers and fine art collectors prefer their images as directly from camera if possible. Sure, we all tweak our images a little, but keep it at a minimum to none unless it's contemporary or abstract art.
Create an edition number for your art image. For example, your image should be only available in small quantities (like 1 of 25 in three different sizes) and not available outside of this number. If your image is unique and only available as a small edition run, the dealers and collectors are sure to be more interested.
Treat your images as they were your hit records"
Do not show up with an iPad and assume that people will be interested to see your work. This show is all about the prestige and presentation of your work. Making meetings ahead of time with galleries can also work. Making an impression in person can leave a favorable memory in the minds of the gallery representatives.
Here are a few lose print portfolios as samples.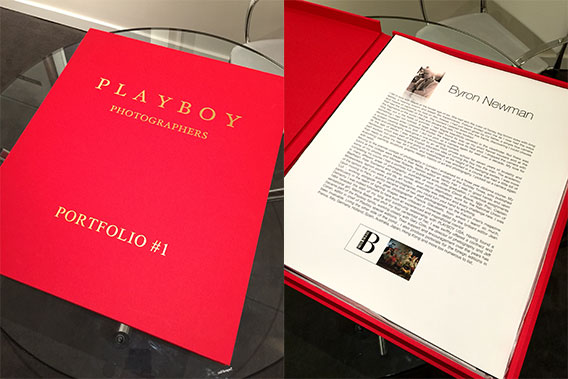 Playboy photographers portfolio includes prints from: Byron Newman, Ales Bravnicar, Jarmo Pohjaniemi, Josh Ryan and Ric Moore.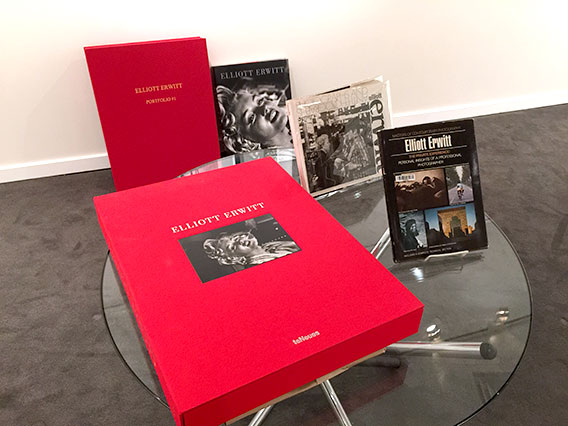 Elliott Erwitt's fine art portfolio
Galleries are not too interested to make deals with photographers during the Art Basel exhibit. But, they sure will remember if they saw something valuable and will likely give you a business card to contact them at a later time. Don't get discouraged if you don't hit the jackpot right away. Nothing happens overnight; sometimes you have to be in the right place at the right time with the right content.
"Now you have to show extreme discipline, commitment and deliver the goods"I also would like to encourage you to ask yourself if fine art is an area of photography you would like to take on. It's all about serious photography from the point on when you get a gallery that will exhibit your masterpieces because they take your work very seriously if you have struck a deal. Now you have to show extreme discipline, commitment and deliver the goods for the fantastic world of fine art.
Can your image turn to into dollars?
One single image can sell as much the average photographer makes in a year. Normally, a beginner in the fine-art industry sells their pieces for anywhere between $3,500 to $8,000, assuming they have a reputable gallery behind the work.
We, as Shoot The Centerfold photographers, have had luck on our side and have sold works in each Art Basel exhibit for the past six years. When a gallery starts building exhibits, the owners become twice as interested in all kinds of new images that can be sold later to additional markets during the exhibits. Besides gallery owners, there are also fine-art dealers who work as arbiters for private collectors that may be inclined to buy both known and unknown photography work based on the dealers' advice and suggestions.
Shoot The Centerfold will be also exhibiting a rare private collection of iconic and unique images such as: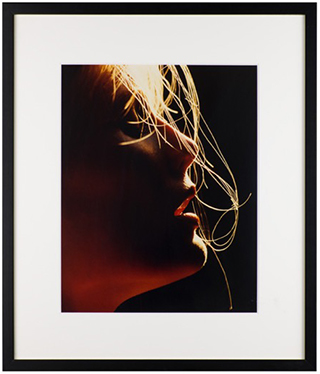 Debra Jo Fondren – A memorable shot from her Playmate of the Year shooting by Francis Giacobetti who was a longtime staff photographer for Paris-based Lui Magazine. Debra Jo was one of Playboy's most beautiful Playmates.
24 x 20 ½  16 x 12 ½
Edition: 1/1
Price: $ 18,500.00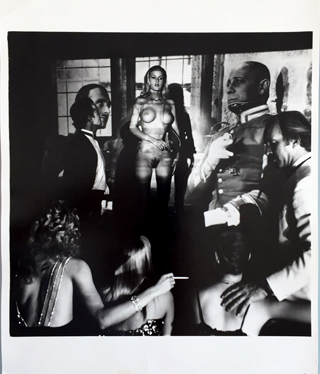 A classic portrait of Playboy Playmates by Helmut Newton. Helmut's contract with Conde Nast made him exclusive to them. However, he signed it only when they agreed to make one exception: that he could shoot for Playboy.
22 x 22   14 ½ x 14
Edition: 1/1
Price: $ 32,500.00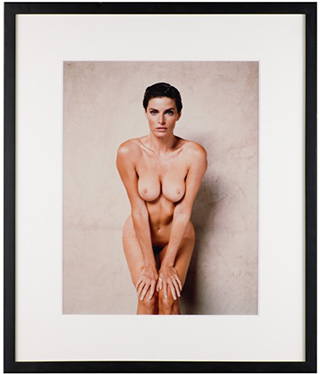 Joan Severance – Model/actress shot by Mark Abrahams. A classic nude of a beautiful woman.
24 ½ x 20 ½   16 ½ x 12
Edition: 1/2
Price: $ 18,500.00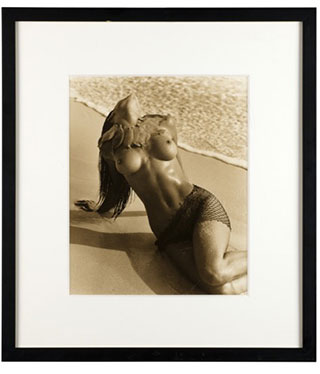 A Herb Ritts original. The model is Stephanie Seymour. This print is an original work print but beautiful nevertheless.
17 ½ x 15   9 ½ x 7
Edition: 1/1
Price: $ 32,200.00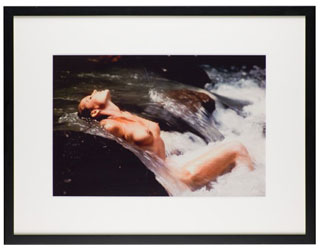 Ursula Andress – One of the all-time iconic images. Actor/Husband John Derek shot this photo under the guidance of original Playboy Photo Editor Vince Tajiri.
24 ½ x 19  16 ½ x 11
Edition: 1/1
Price: $ 29,000.00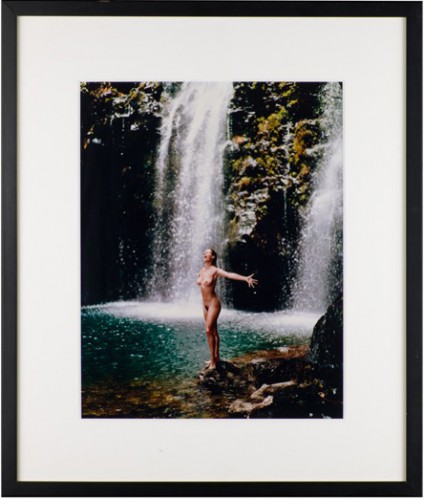 Katarina Witt – The world famous figure skater finally agreed to a Playboy pictorial shot by Lance Staedler. This was her only venture into nudity. The issue sold out in Germany in two hours.
24 x 20 ½   16 x 12
Edition: 1/1
Price: $ 15,000.00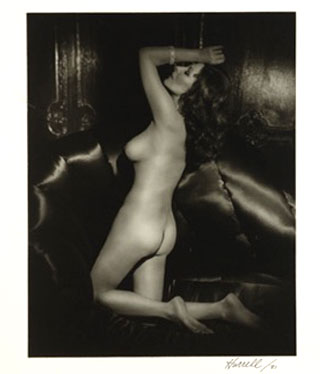 Joan Collins by George Hurrell – George was another iconic photographer who loved photographing women. He was so thrilled to shoot Joan Collins. (This is a signed print).
25 ½ x 20  17 ½ x 12
Edition: 1/1
Price: $ 22,000.00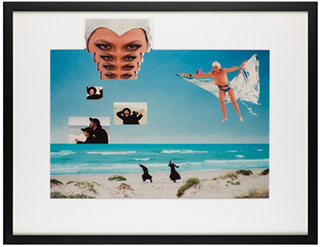 A college of photos created by famous Frederico Fellini. Movie director and his erotic fantasy in still photo form. This was Fellini's vision. The interpretation is up to you.
25 ½ x 20  17 ½ x 12
Edition: 1/1
Price: $ 22,000.00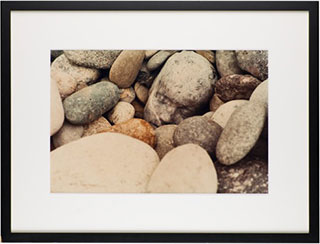 Veruschka by Franco Rubatelli of a iconic super model of the Sixties did her own makeup for a completely inventive pictorial for the magazine.
24 ½ x 18  16 ½ x 11
Edition:  1/3
$ 19,500.00
Shoot The Centerfold is conducting several meetings with gallery owners before the Art Basel exhibition, so if you think you have artistic images that could be the gallery's next big find, feel free to share it with us! Send small, low-res sample images (150dpi or less, no thumbnails) no later than Friday, Nov. 1st, 2016 to info@ShootTheCenterfold.com with a brief caption and bio, and let the luck of Mona Lisa's smile be on your side!
© 2016 Copyright ShootTheCenterfold.com. All rights reserved.