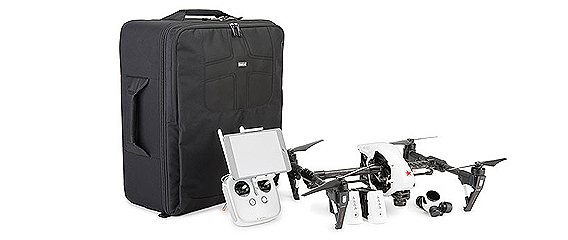 Here's a comfortable backpack with straps and lumbar support that enable you to go farther into the field to get "the shot." A customizable divider set protects your quadcopter and allows plenty of space for essential accessories.
STC's Jarmo Pohjaniemi is going to Abu Dhabi in two weeks and will give the bag, along with a DJI Inspire, a spin in the skies of the Land of 1001 Nights.
"The drone carry-on cases have always been super bulky and this looks like one of the most convenient solutions I have seen so far," says Jarmo Pohjaniemi. Since Jarmo is known for packing light (yeah, right!), he keeps in mind that it's important in today's travel to remember efficiency and practicality or a traveler will pay extra at the airline counter.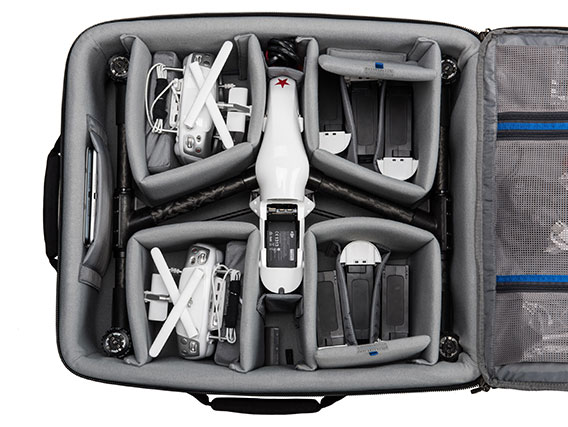 Think Tank Photo Helipak™ for DJI Inspire is well thought-out, comfortable, and protective backpack for users of DJI Inspire or other similarly sized quadcopters. The Helipak for DJI Inspire easily holds a DJI Inspire (parked with gimbal and rotors detached), Zenmuse gimbal with 3 lenses, 6x batteries, 2x controllers, 2 x 8" tablets, lots of extra propellers, and a 17" laptop and charger.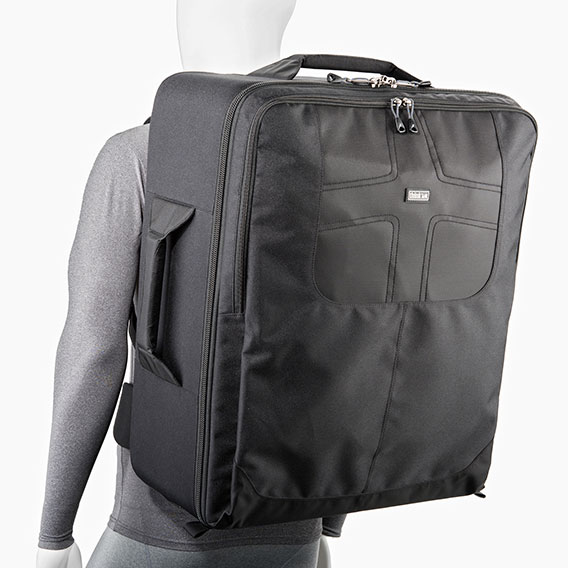 Movable dividers allow users to customize the fit of their gear in this fully featured backpack. The contoured tuck-away harness with lumbar support, cut-away air-channel, the adjustable sternum strap, and the removable padded waistbelt allow for extreme comfort while trekking into remote areas or simply pulling it from the car.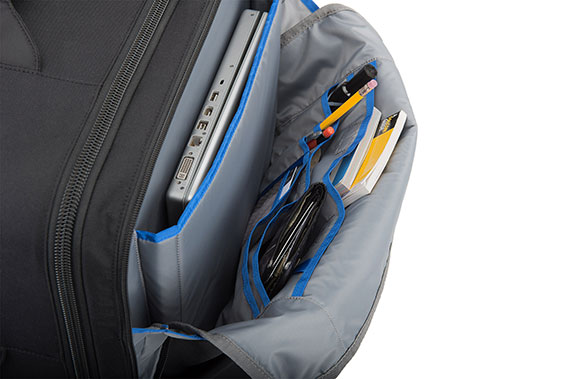 "The backpack's ABS twinwall reinforcement provides a rigid shell that protects sensitive gear from impacts, bumps and scrapes," said Think Tank Photo's president and lead designer, Doug Murdoch. "It also features YKK™ RC Fuse zippers, 1680D Ballistic nylon bottom panel, metal hardware, and nylon webbing that are the most durable, longest lasting materials on the market. The last thing drone users want to worry about is if their backpack will hold up in rigorous outdoor conditions."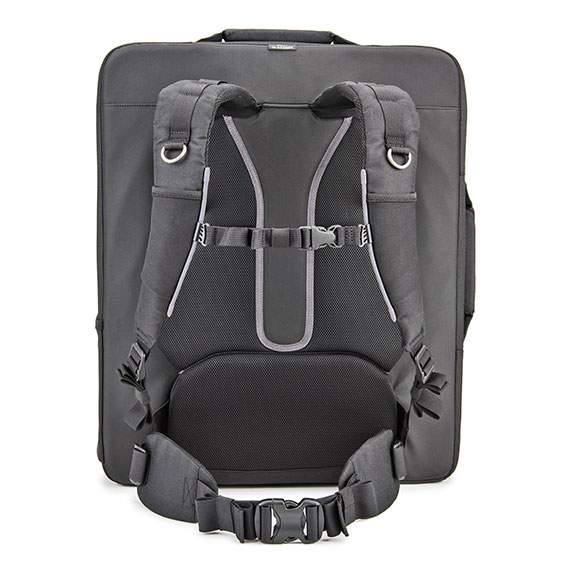 Key Features:
Large front pocket fits auxiliary items for the day's outing: light jacket, 17" laptop pocket or a large tablet
Lockable zippers
YKK RC Fuse zippers, 1680D Ballistic nylon bottom panel, metal hardware, and nylon webbing are the most durable, long lasting materials on the market
For more information click here.
© 2016 Copyright ShootTheCenterfold.com. All rights reserved.