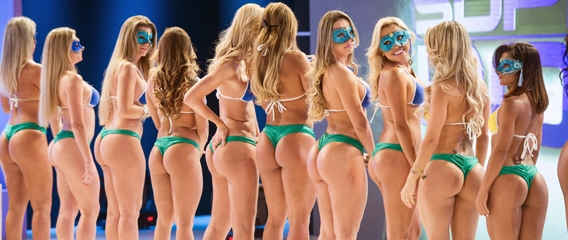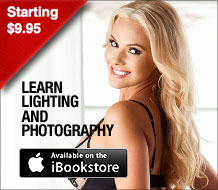 If you spent all your savings on flights to Brazil and tickets to the FIFA World Cup earlier this year, you might regret not delaying your trip to attend Brazil's "Miss Bum Bum Contest", arguably a much larger (and rounder) event. The bootylicious extravaganza is a nationwide annual contest to determine who possesses the best back-end assets. This year's 27 contestants, who represent the country's different states, were announced last week.
God bless Brazil…
"Miss Bum Bum 2014" will start in São Paulo on August 11 and is posed to set the already hot summer ablaze. Brazilians have until November to vote online (their server is currently down from overheating) and determine the 15 finalists for the finale. This year the pageant will have a historic first since twins Rafaella and Graziella Fornazieri, representing Alagoas and Ácre respectively, entered the contest.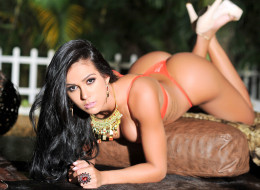 Dai Macedo, a 25-year-old model with a 42-inch bottom, was crowned "Miss Bum Bum 2013." "It's a lot of work, a lot of devotion," Macedo told Agence France-Presse by way of an interpreter after winning the title. "I denied myself a lot of things. No nightclubs. No sweets. I went to the gym Saturdays and Sundays." The winner of the pageant receives 50,000 reais (approx. $22,000) in endorsement deals and instant celebrity status in Brazil.
A few years ago, we at STC approached the "Miss Bum Bum" booty organizers with wishes to participate. We were notified that this was a Brazilian national delicacy with historic value and should be dealt with as such. But not all hope was lost since they might be flying the next winner to Miami for a closer look sometime later this year. We can only hope that Miami can survive the impending heat wave Miss Bum Bum 2014 is sure to bring.
Which of these women do you think should take home the title?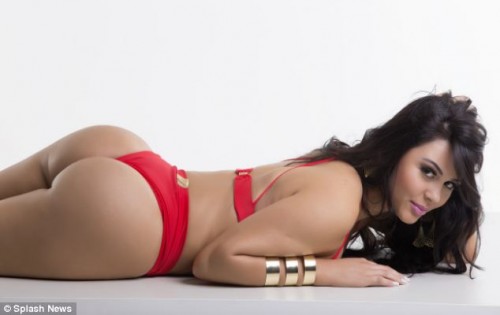 Posing: Rebeka Francis of Rondonia is among the 27 women battling it out for the title of Miss Bum Bum Brazil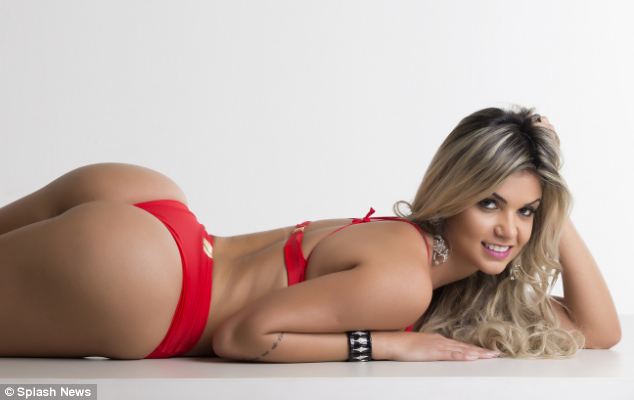 All smiles: The competition offers a $22,000 prize and worldwide fame. Above, Tamirys Martins of Amazons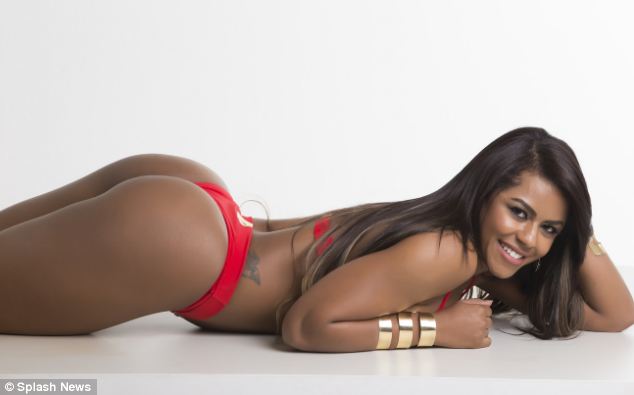 Bottoms up: It seeks to find the finest example of the female bottom. Above, Bruna Valentim of Rio de Janeiro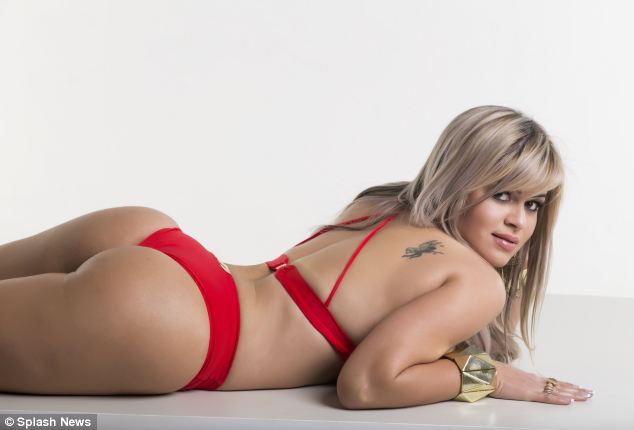 Modeling: In the competition's first stage, representatives from each of the country's states are brought together to witness a public online vote. Above, Ana Paula Costa of Espirito Santo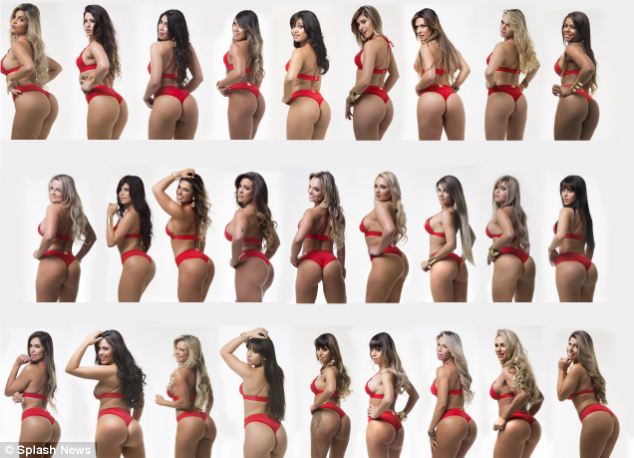 Tough competition: These are the 27 women who are baring all in a bid to win the title of Miss Bum Bum Brazil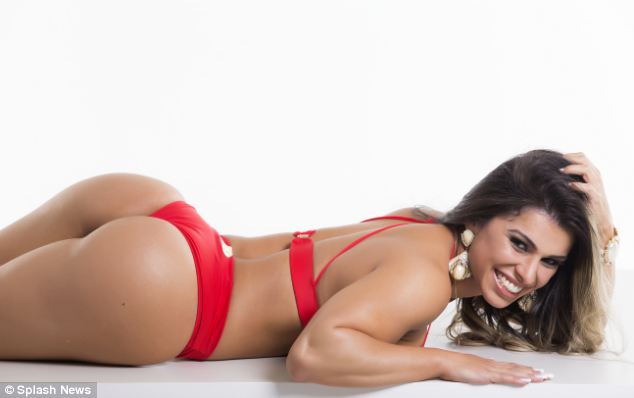 Another hopeful: During the online vote, 15 finalists will be selected. Above, Vivian Cristinelli of Minas Gerais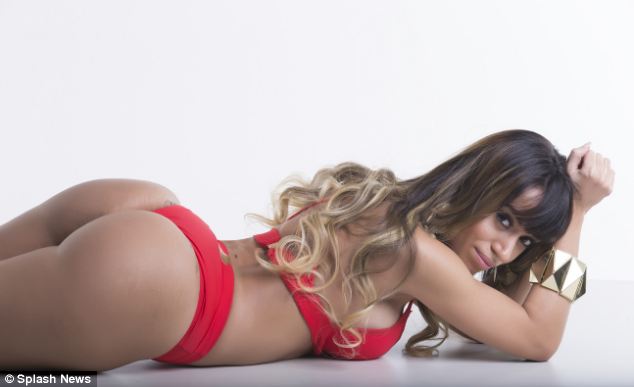 Battle: The second stage will see a winner chosen by a jury in November. Above, Graziellla Fornazieri of Acre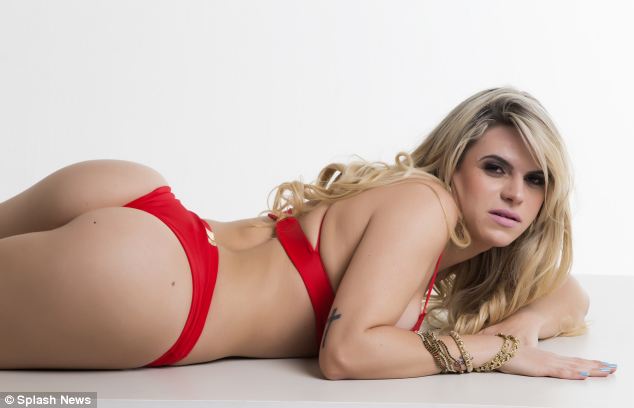 Sibling rivalry: Now in its fourth year, Miss Bum Bum Brazil has gone from humble beginnings to international fame. Above, Graziellla's sister Rafaella Fornazieri of Alagoas is also competing in the contest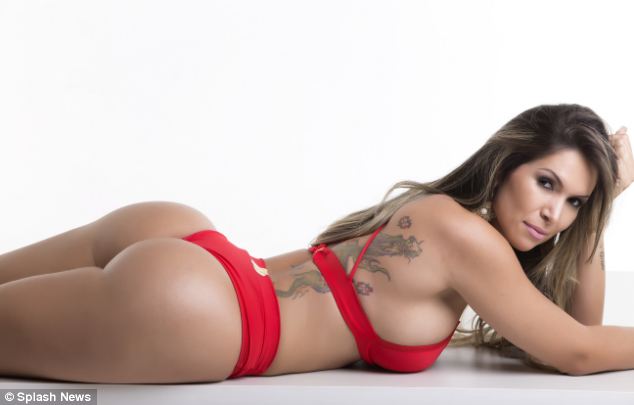 Spin-offs: The competition has had spin-offs in Miami, Japan and for the World Cup. Above, Lucyanne Sanches of Maranhao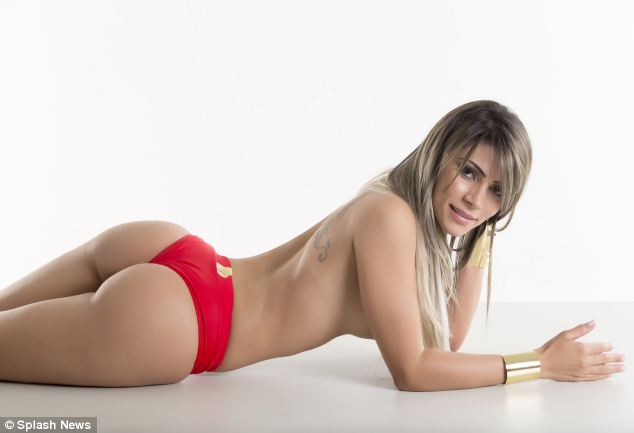 Scantily-clad: This year, the contestants include a Megan Fox lookalike, Claudia Alende; twins Graziella and Rafaella Fornazieri and a plus-size model, Juliana Bittencortt. Above, Gisa Gomes of Sao Paulo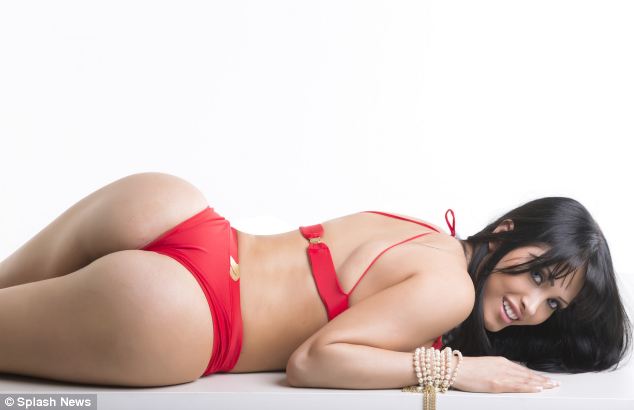 Seductive: Ana Paula Souza of Distrito Federal is among those battling it out for the title of Miss Bum Bum Brazil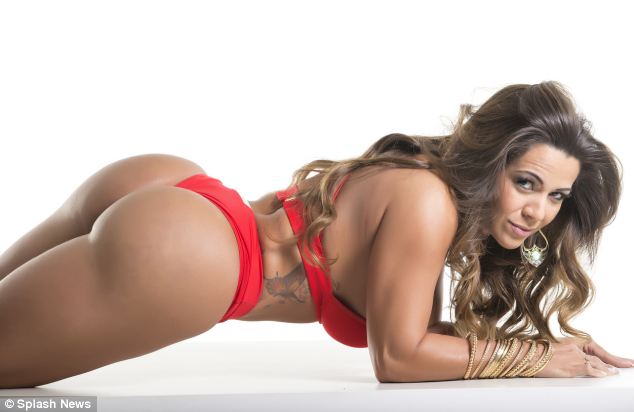 Grinning: Claudia Alende of State of Parana is seen posing on her front while donning a red bikini and bangles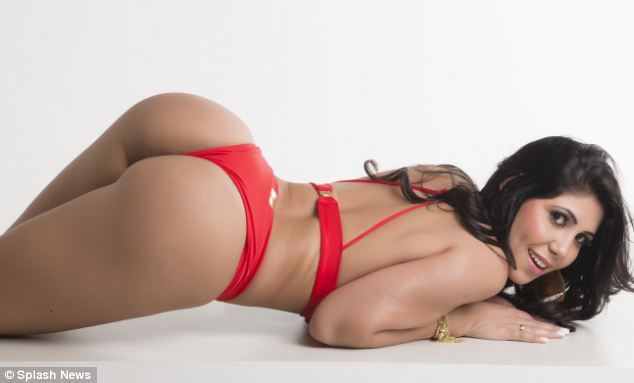 Showing off her asset: Yara Muccillo of Bahia lifts herself up on her arms ahead of Miss Bum Bum Brazil 2014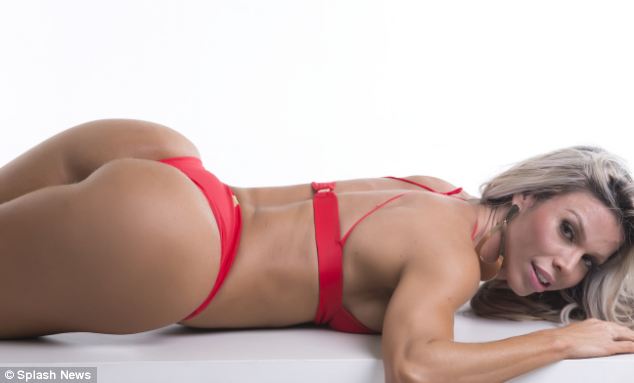 Contest: Vanusa Hoppe of Mato Grosso is also competing in the fourth year of the popular Brazilian competition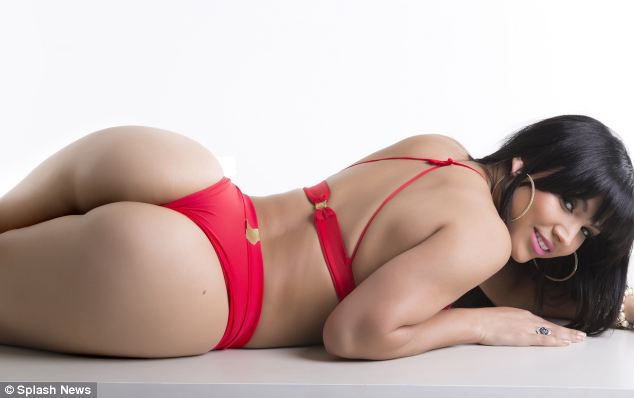 Oldest candidate: At the age of 39, Patricia Oiveira of Mato Grosso is the oldest ever contestant for the title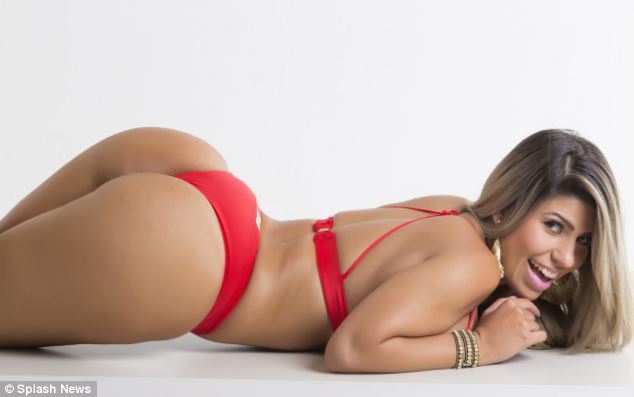 Dressed up: Lais Fernandes of Roraima wears pink lipstick, hoop earrings and a ring as she strikes a pose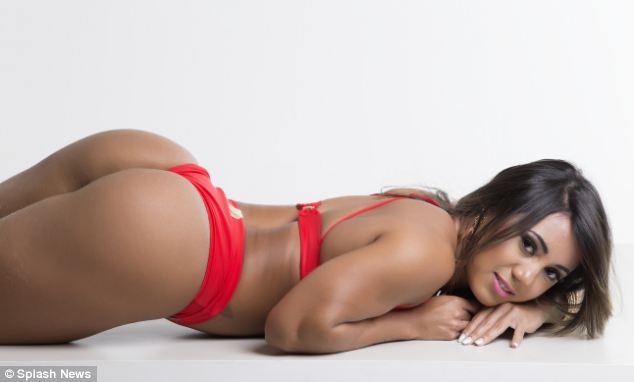 In good spirits: Nathalia Matos of Rio Grande do Norte beams for the camera as she lifts her bottom up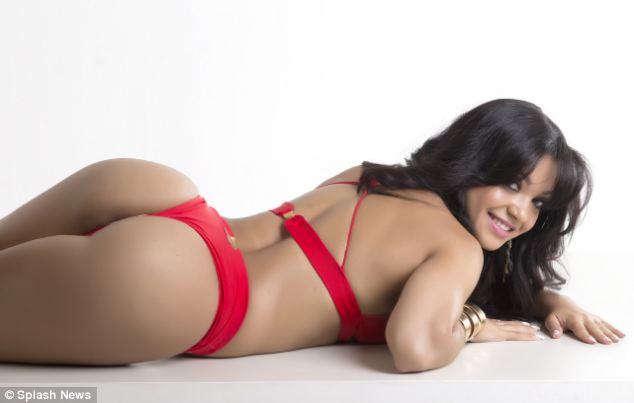 Relaxed: Paola Araujo of Sergipe hopes to be one of the 15 finalists chosen during the first stage of the contest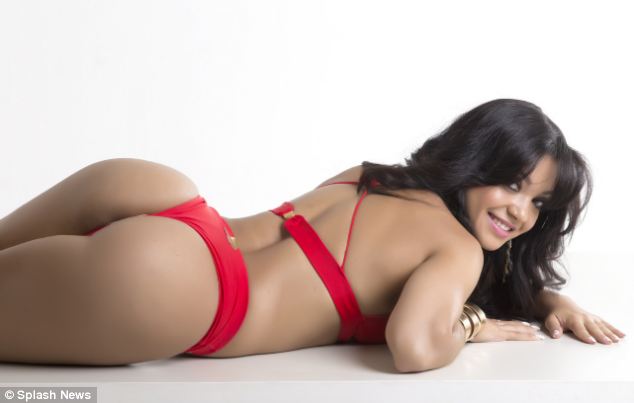 Brunette: Thaynara Ferriera of Paraiba poses on her front with one particular asset aimed toward the camera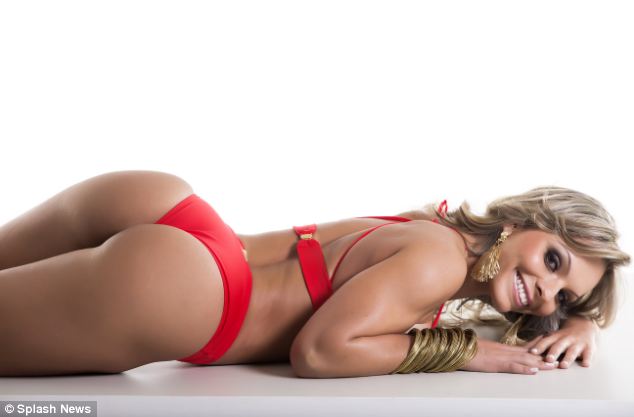 Cheerful: Karine Gaglianoni of Piaui hopes to win $22,000 (£13,000) prize and the chance of worldwide fame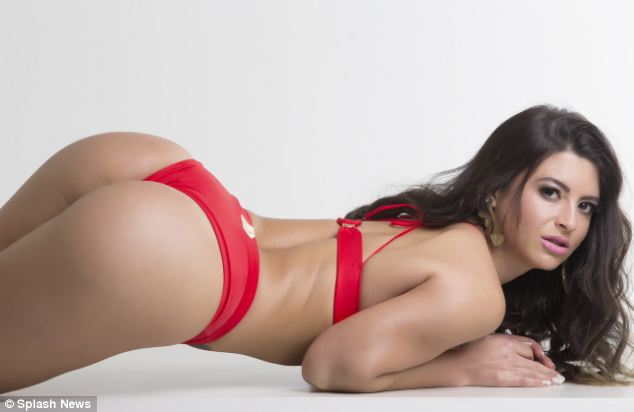 Lots of jewellery: Indianara Carvalho of Santa Catarina wears huge gold earrings and bangles for her shoot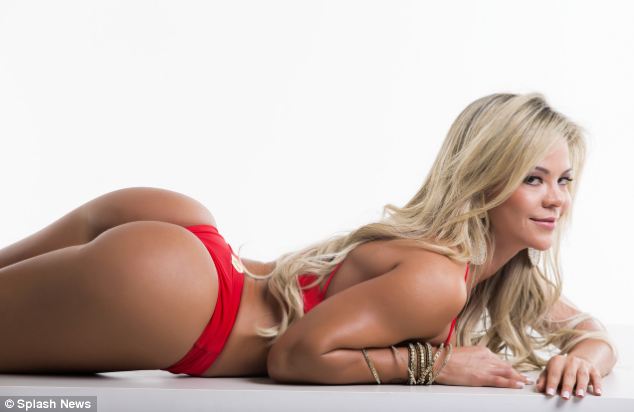 Pouting: A winner will be chosen by a jury in a ceremony in November. Above, Ana Paula Souza of Amapa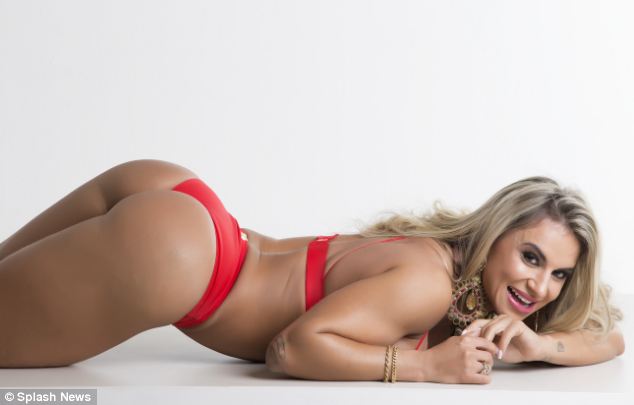 Belief: Ana Flavia Magalhaes of Goias believes she could be Brazil's finest example of the female bottom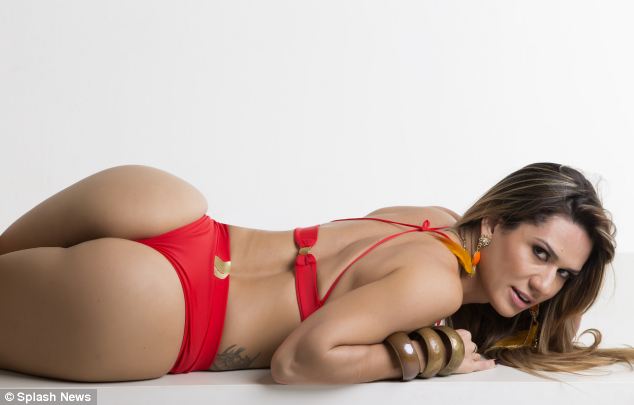 Lifting it up: Clau Dullius of Rio Grande do Sul dons enormous earrings and two bracelets as she strikes a pose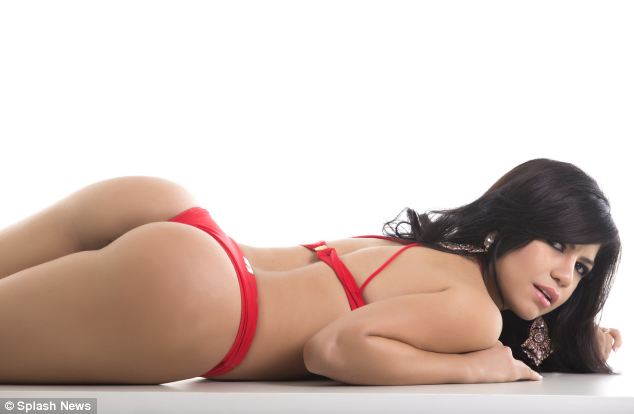 Tattooed: Michelle Docio of Tocantins sports a tattoo and three wooden bangles in her photograph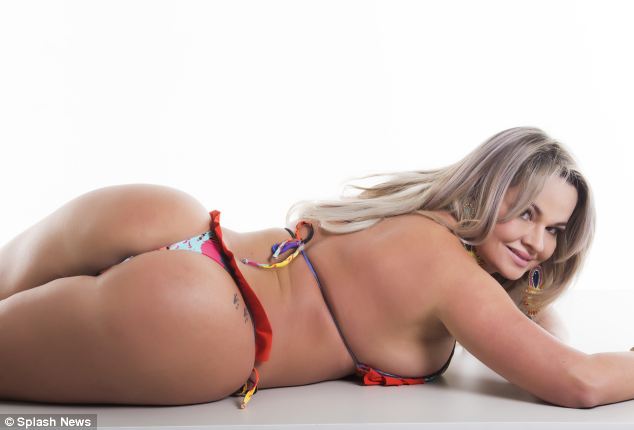 Prepared: Jaqueline Veloso Pernambuco will soon battle out for the title of Miss Bum Bum Brazil 2014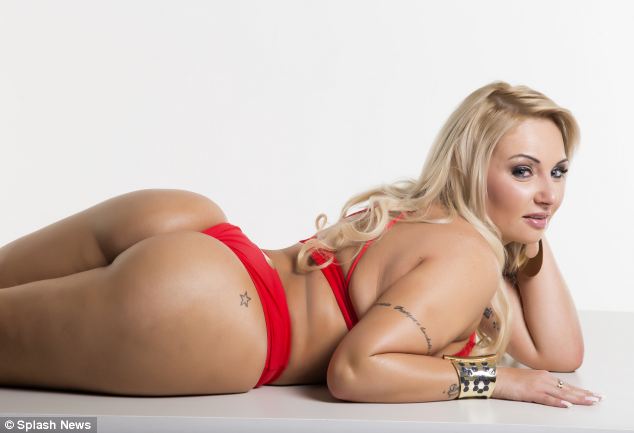 Keeping her fingers crossed: Juliana Bittencortt of Para hopes she will be among the 15 finalists voted for [dailymail Huffpost]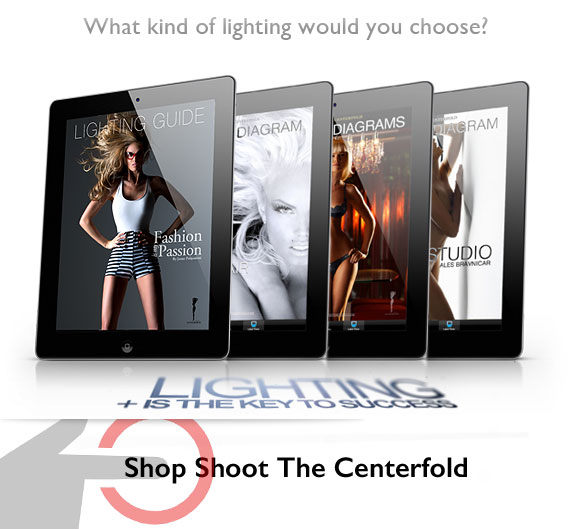 © 2014 Copyright ShootTheCenterfold.com. All rights reserved.