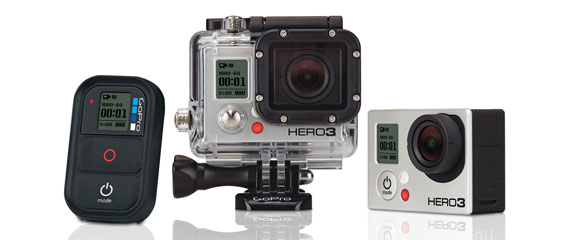 Action camera maker GoPro is hoping to raise $100 million in an initial public offering after releasing its registration documents with the Securities and Exchange Commission on Monday.
While it's been known that the San Mateo, Calif.-based technology company was seeking an IPO based on an announcement it made in February, GoPro formally released its S-1 to the world after markets closed today. The company had originally filed the documents confidentially under the guidelines of the JOBS Act, which allow firms with less than $1 billion in annual sales to register in secret.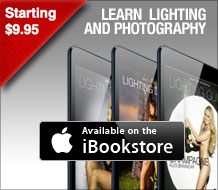 As technology sector observers entertain talks of a bubble, GoPro's IPO plans come at a particularly uncertain time for tech companies looking to enter the public market. Earlier this month reports circulated that fellow Silicon Valley firm Box had delayed its IPO plans due to market conditions. Companies that have decided to enter the market have done so tepidly, among them gaming company King Digital, which is trading well below its IPO price, and TrueCar, which priced its shares in last Friday's offering much lower than its anticipated range.
Woodman, who told Forbes he was entertaining the thought of an IPO last year, will hope that his company can be the exception and not the rule. The camera maker, which officially changed its name from Woodman Labs to GoPro in February, plans to list on the Nasdaq under the symbol "GPRO."
Monday's filing revealed that revenue for 2013 came in at $985 million, up 87% from the year prior, while net income clocked in at about $61 million, up from $32 million in 2012. Growth has slowed significantly in the first three months of 2014, down 7% from the $255 million it booked in the same period last year. Net income is down from last year's first quarter as well, falling 52% to $11 million. In a story last year in Forbes, GoPro Founder and CEO Nicholas Woodman revealed that the company's revenues had doubled year-over-year up to 2012, a trend which has since ceased. GoPro started selling its first cameras–35 mm film devices–in 2004.
GoPro shipped 3.85 million units of its high-definition, pocket-sized video cameras last year, up 66% from the year prior. For the first quarter of 2014, however, numbers have been down. Just as the company's revenue figures suggest, the company shipped fewer units in the first quarter of 2014–852,000–than during the same period in 2013 when it shipped 954,000 cameras.
According to documents, GoPro's founder and his wife Jill Woodman–who stepped down from the board in May–control a 48.8% voting stake in the company. Nick Woodman's father Dean Woodman, who seeded GoPro with two early $100,000 investments, has a 6.4% voting stake, which will likely be voted by his son according to sources close to the company. The younger Woodman made his debut on the Forbes Billionaires list last year, and has a current net worth estimated to be around $1.2 billion.
How GoPro Created a Billion Dollar Empire
For those who are uninitiated, cameras are fickle pieces of technology. A truly high-end video camera that can support HD-quality graphics is an expensive endeavor, and one that often inhibits a filmmaker to take real risks with shooting. Who wants to strap a $2,000 video camera to the handles of a bike or the helmet of a rock climber?
A small, durable and low-cost camera that produced killer footage was the goal for Nick Woodman, CEO of GoPro. So, he developed a prototype and strapped it onto his surfboard — and a success story was born.
"GoPro started as an old 35mm disposable, one-use wrist camera for surfers," says Kash Shaikh, Senior Director for Global Communications at GoPro. "It's a simple but powerful idea that filled an unmet need." In its decade of existence, the GoPro doubled in sales every year to become the number one best-selling camera in the world.
[Forbes]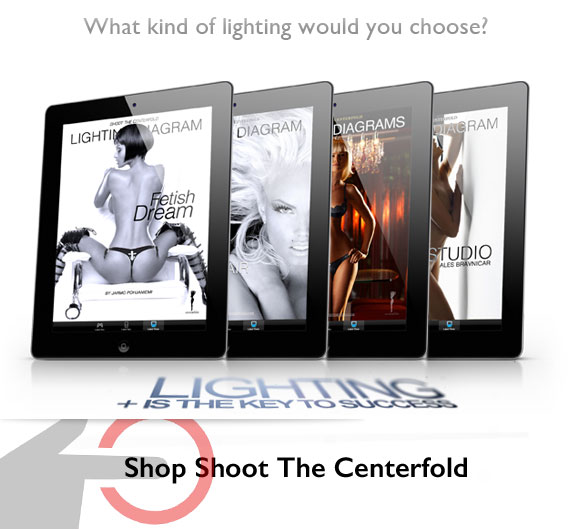 © 2014 Copyright ShootTheCenterfold.com. All rights reserved.